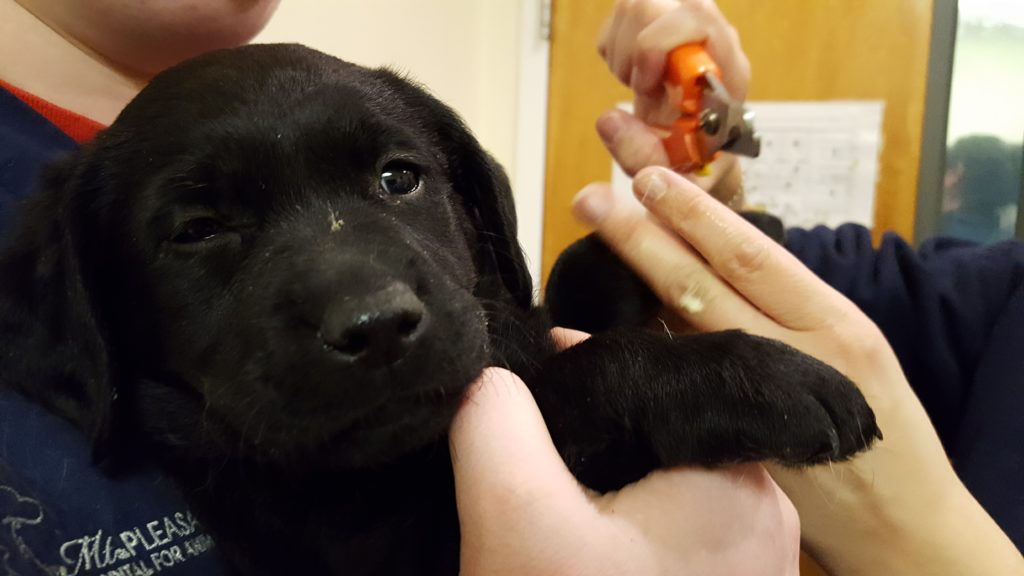 This doesn't hurt. I think I might have some medicine on my face.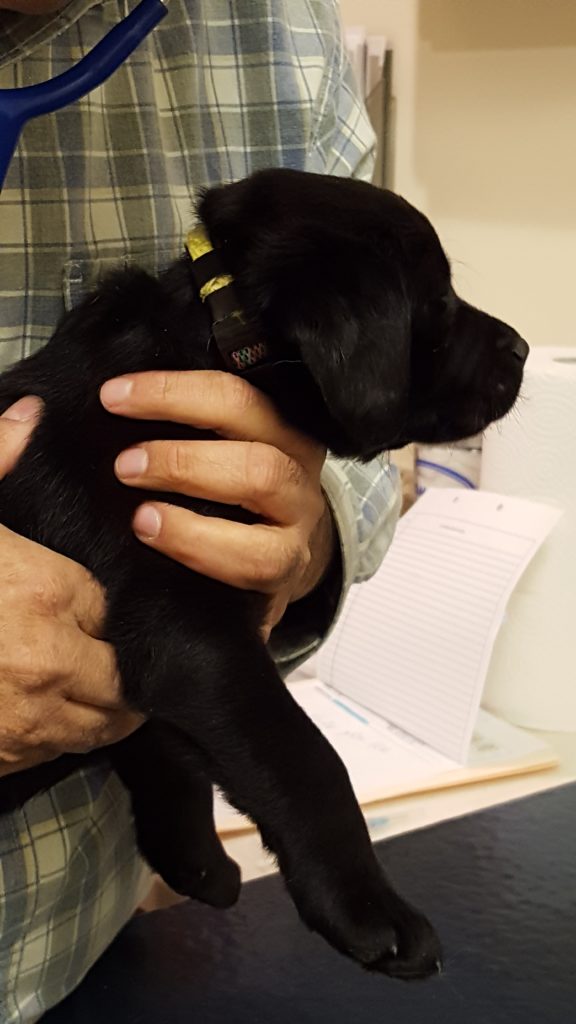 Ms. Yellow loves Dr. Rock Vali of Mt. Pleasant Hospital for Animals in Newtown, CT.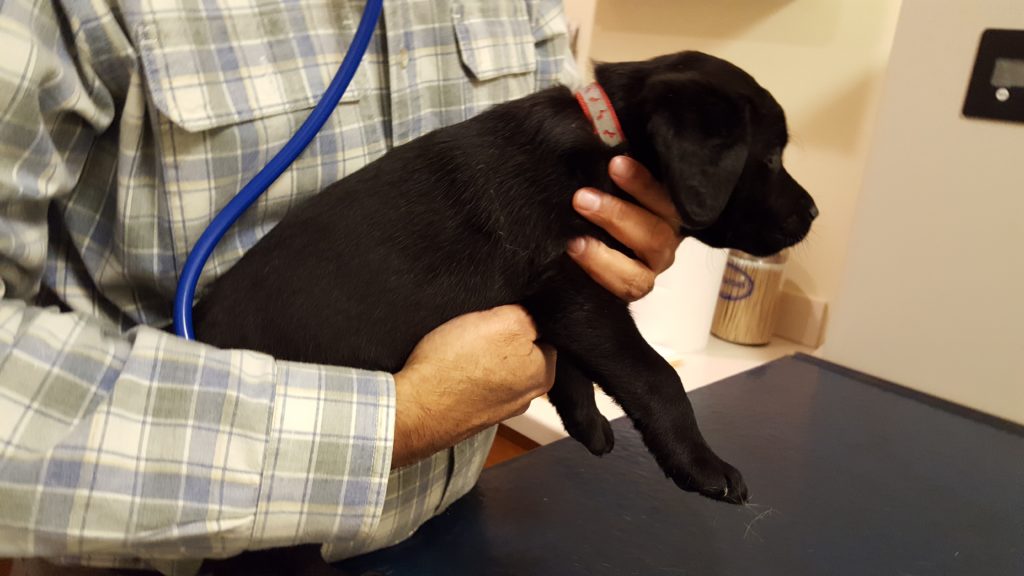 Ms. Orange likes being held.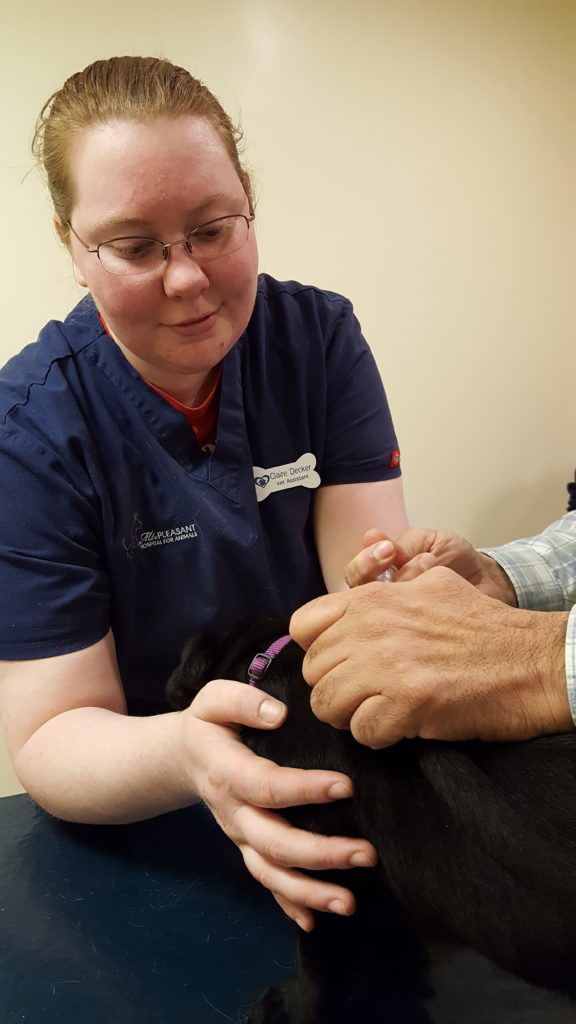 Ms. Purple gets her vaccination.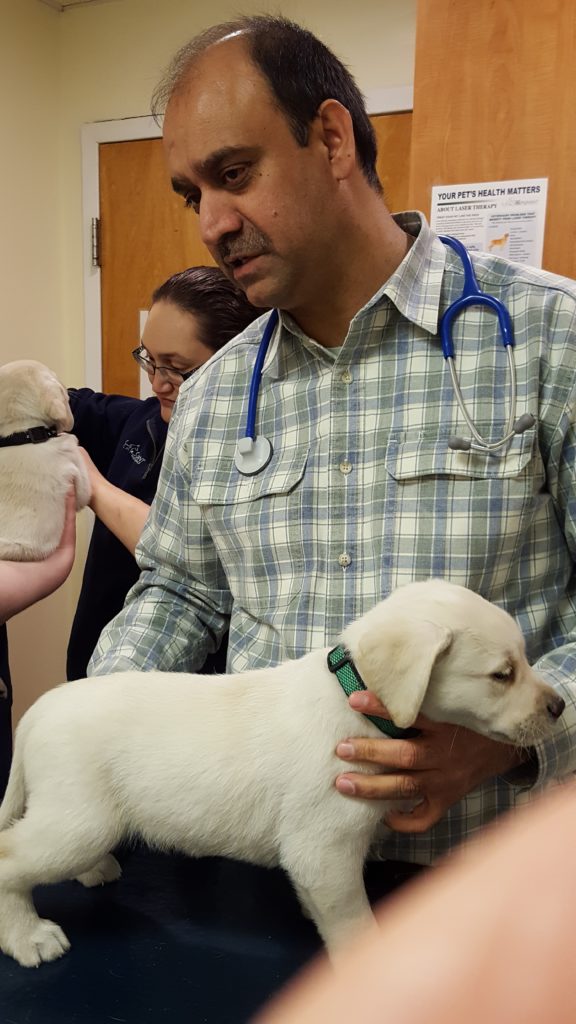 Mr. Green stands very still while his brother, Mr. Black has his nails trimmed.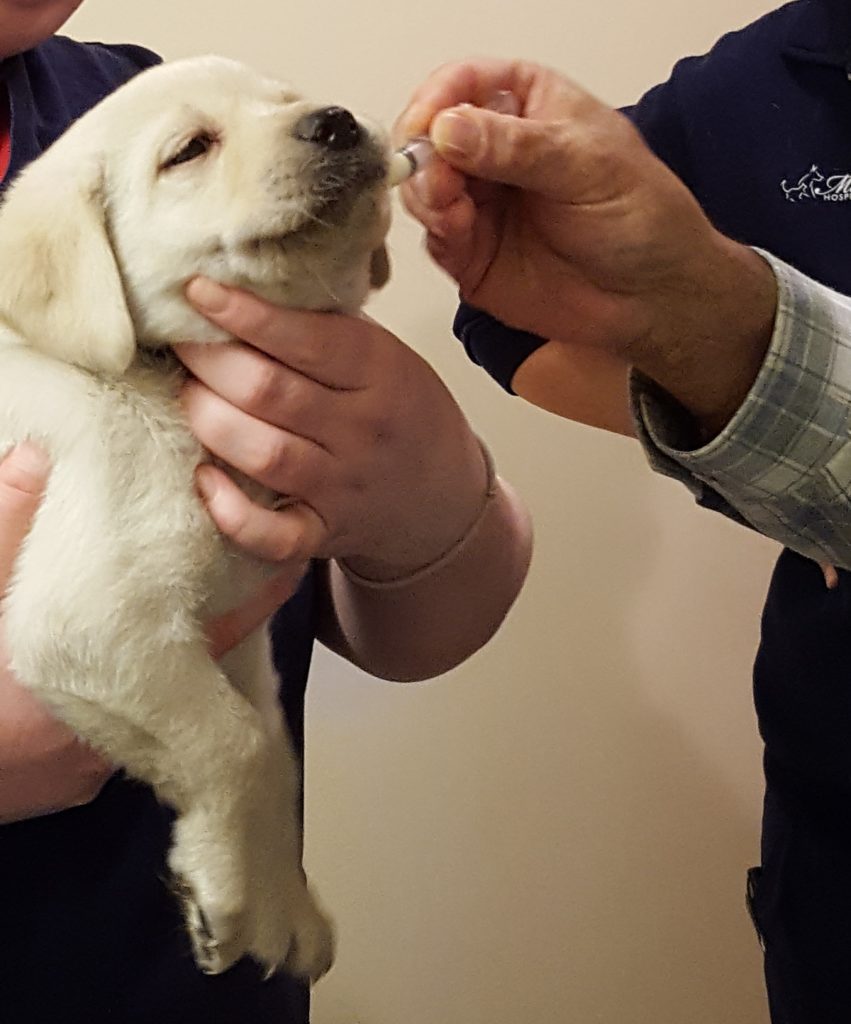 Yum! That tastes pretty good.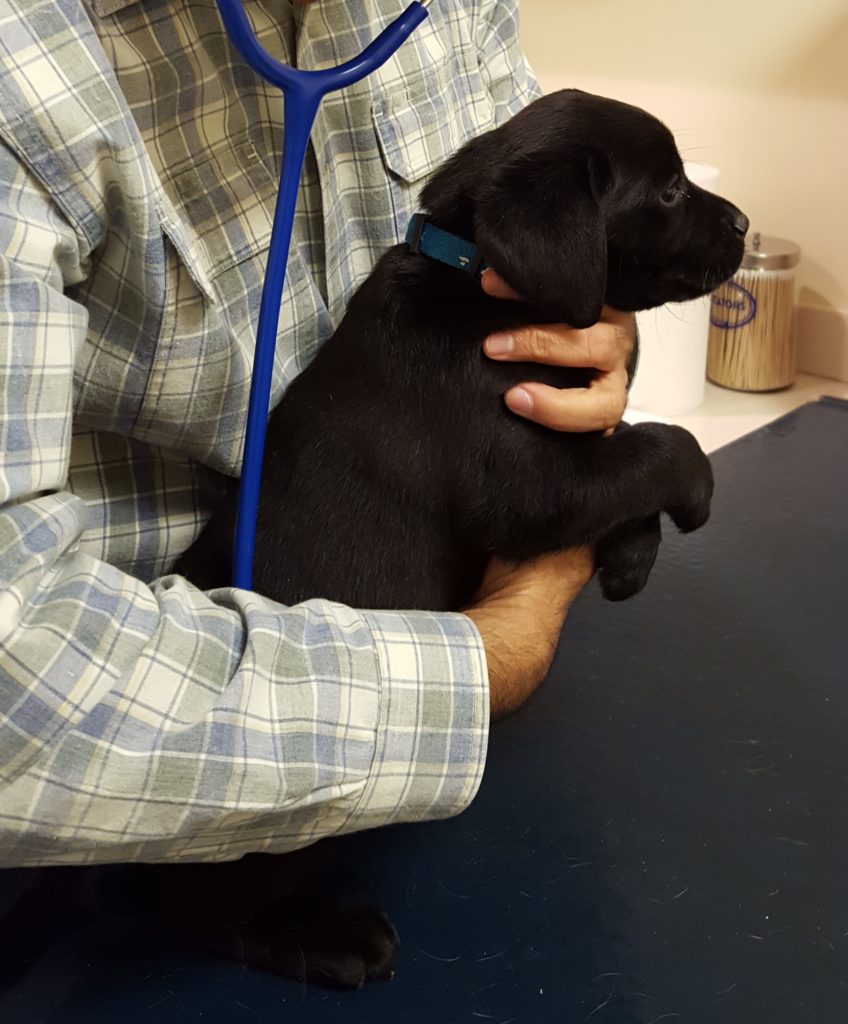 Mr. Blue stayed very still while Dr. Vali listened to his heart.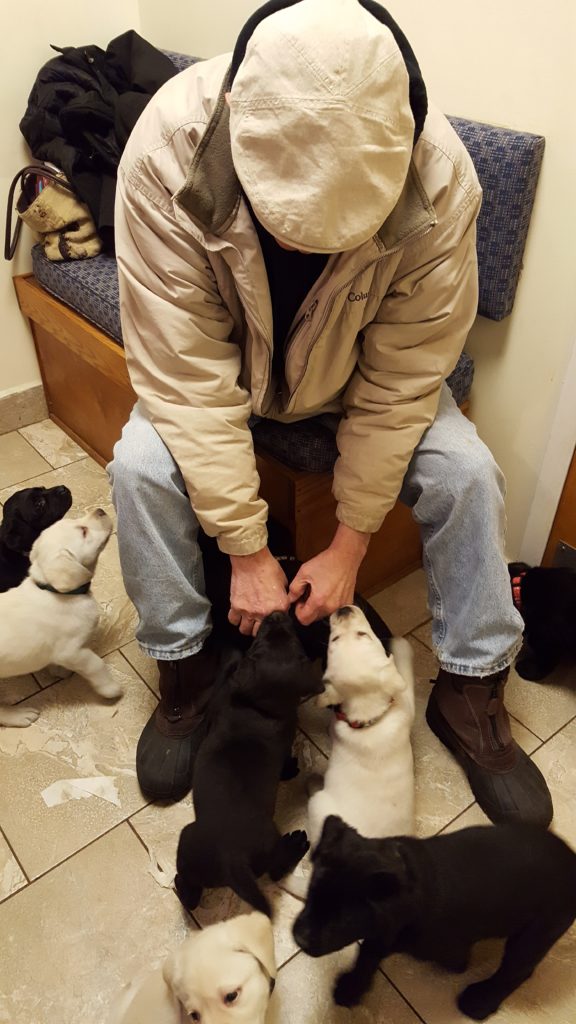 Mike plays with the puppies to keep them in one spot.
He was the Puppy Magnet.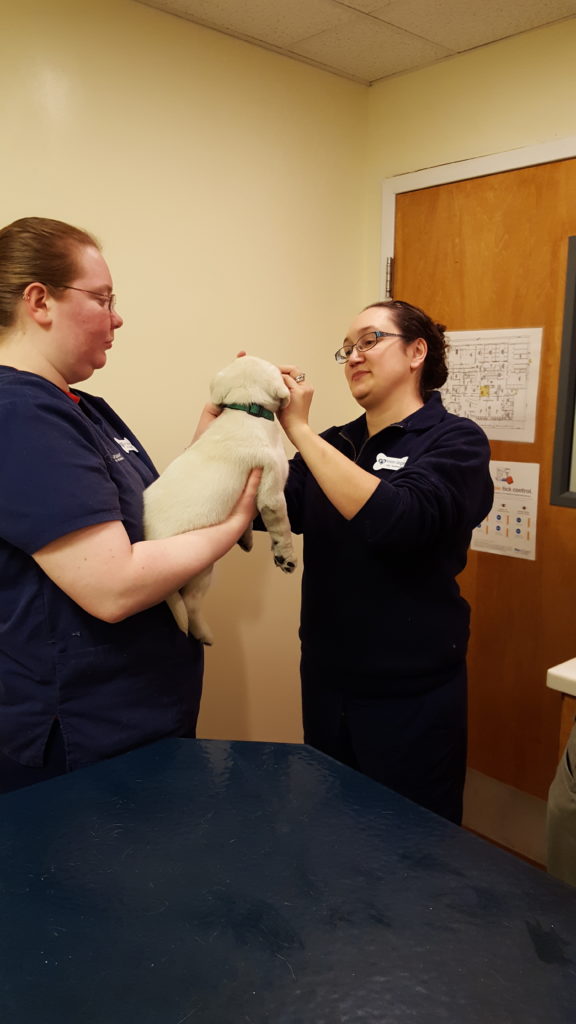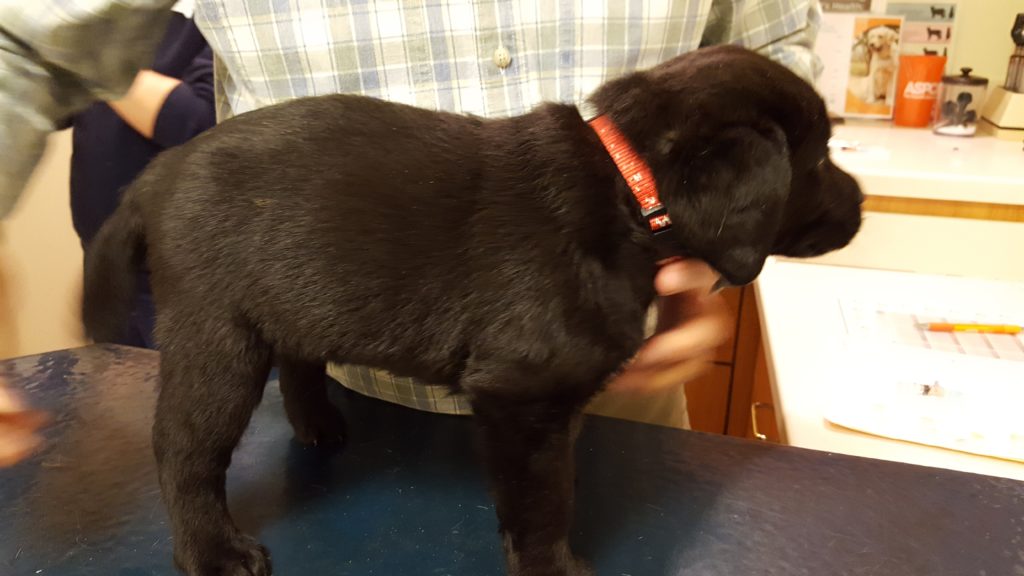 Mr. Red is ready for his exam.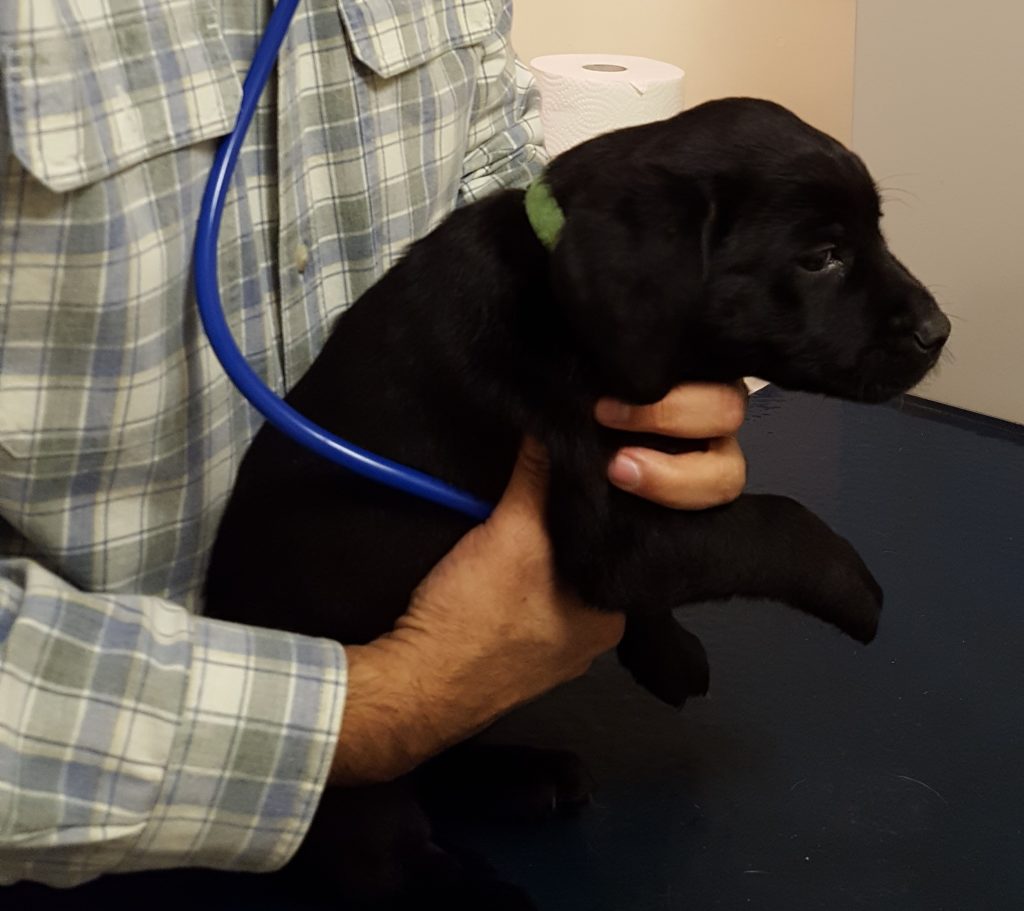 Mr. Green has his heart checked.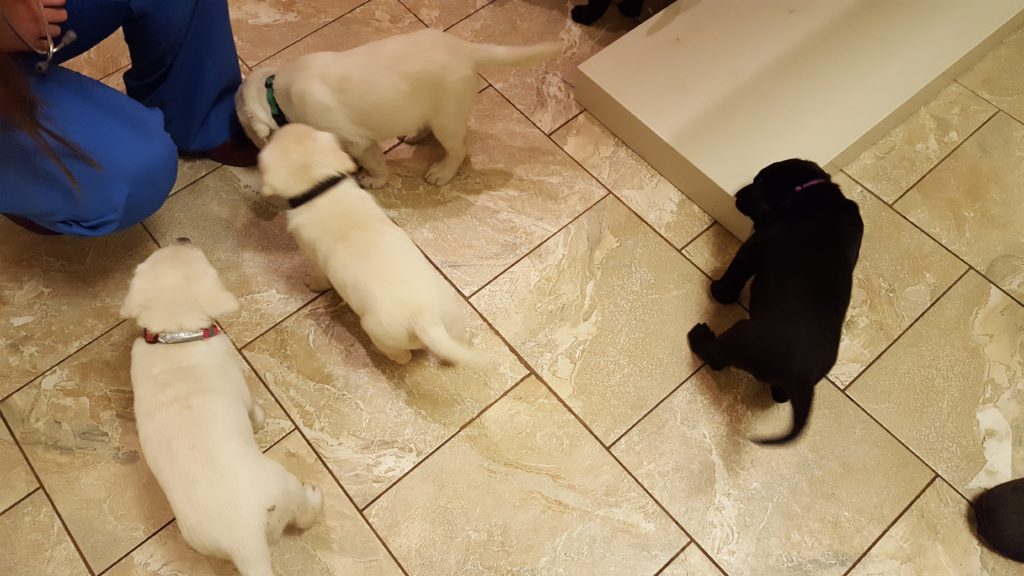 It was hard to walk in between puppies!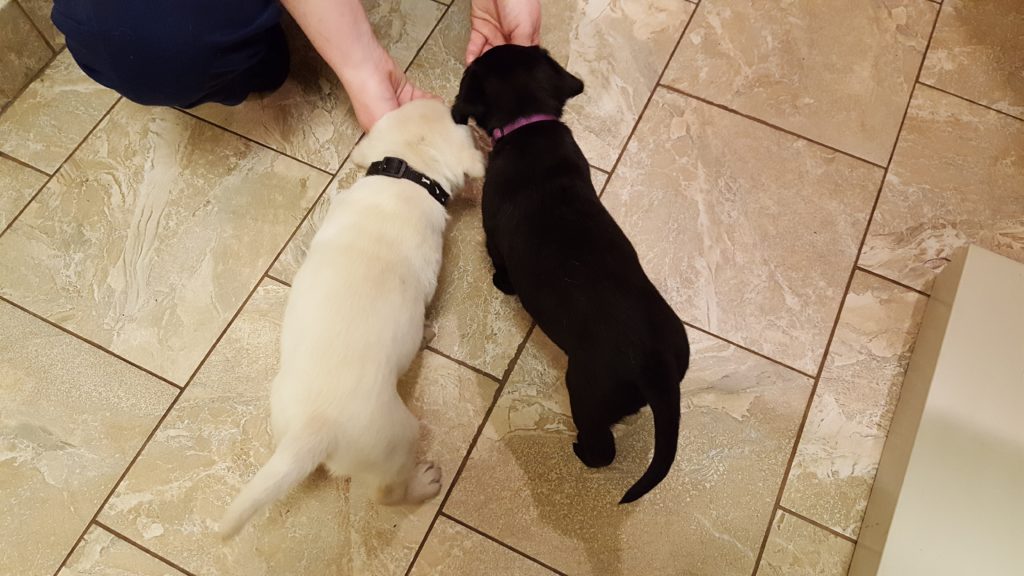 Mr. Black and Ms. Purple together made us laugh.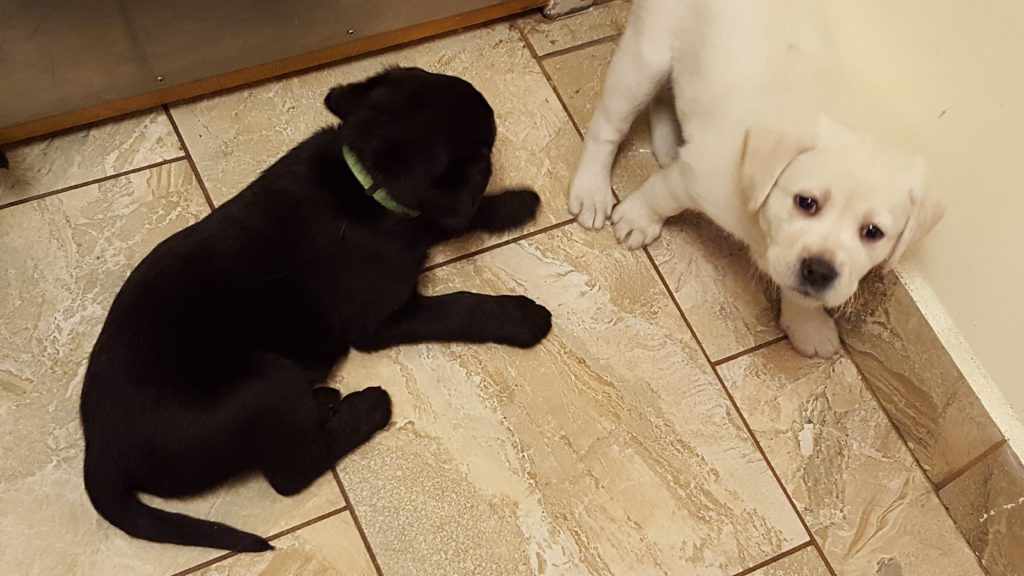 Double trouble.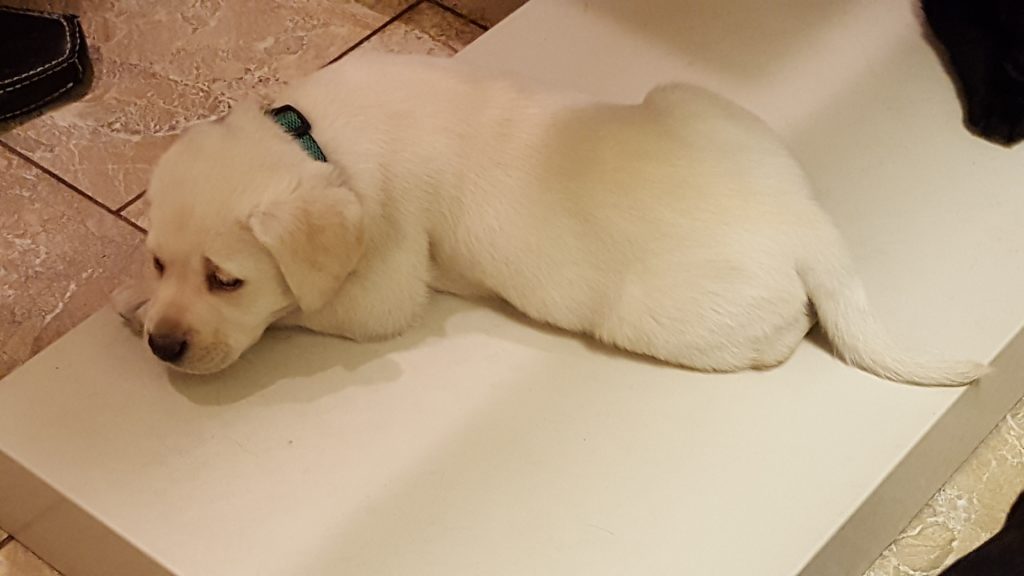 Mr. Green wants to go home.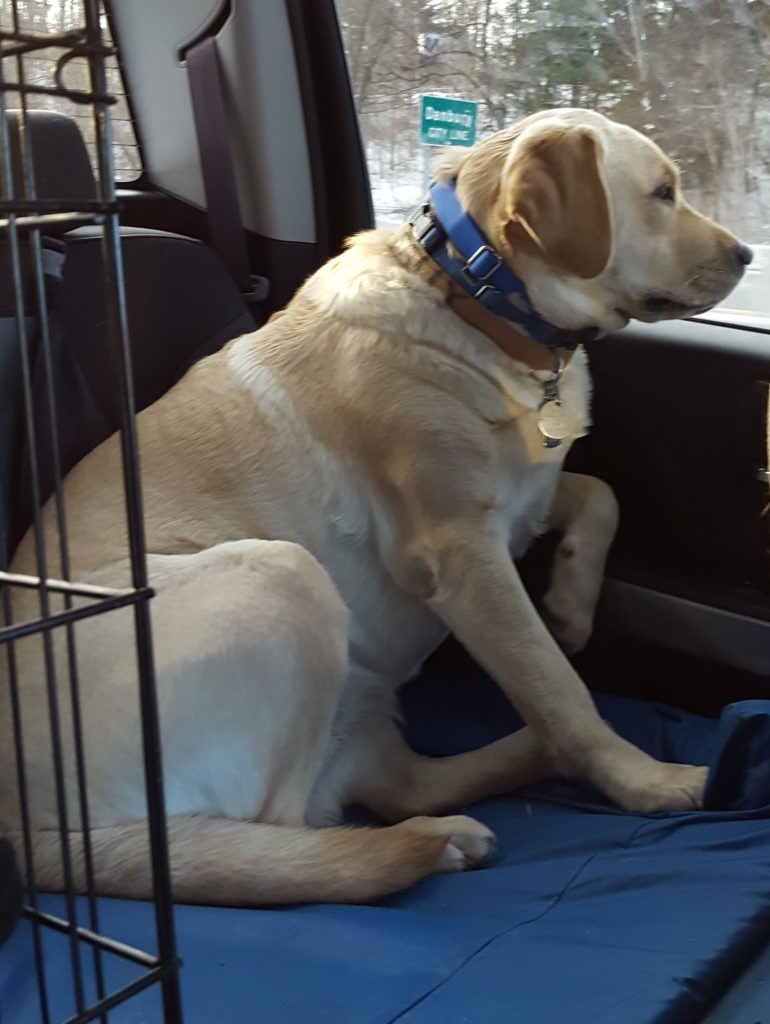 Sally watching the road on the way to the Vet. She loves any excuse for a road trip.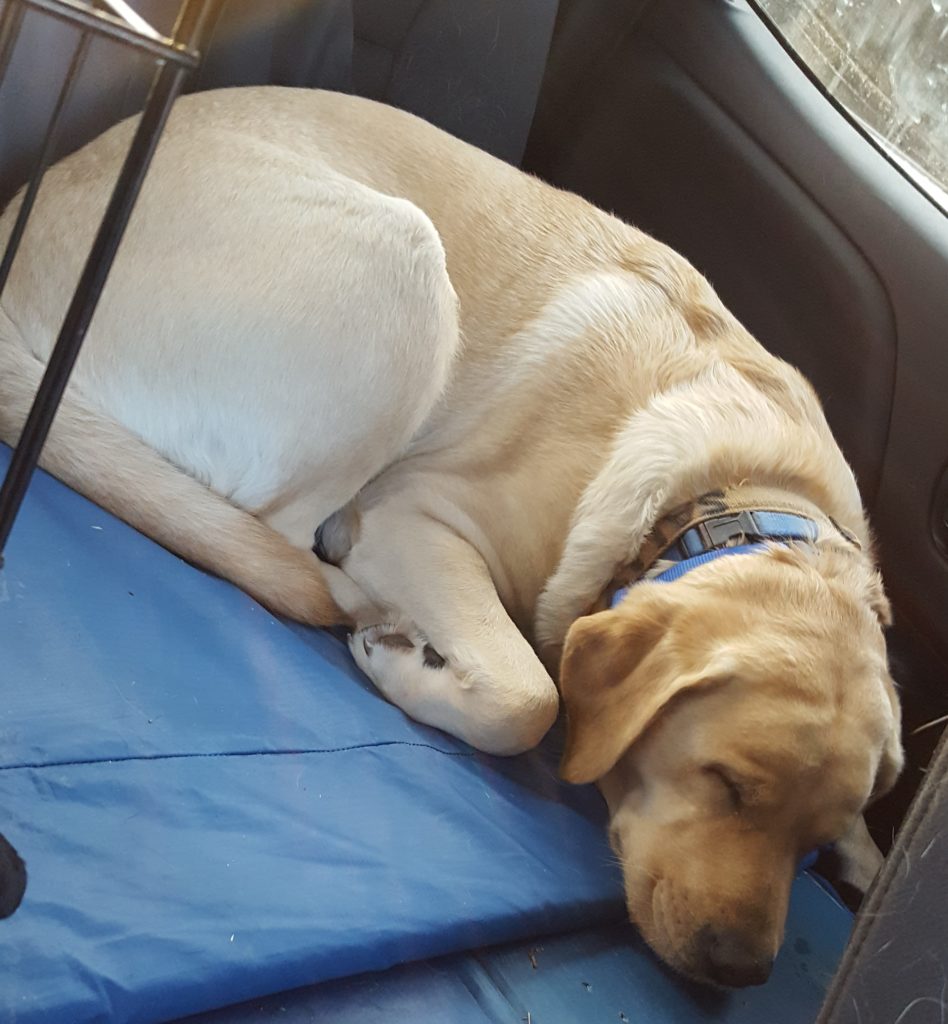 Sally came with us and slept next to the puppies.