Friends Remembered
          "Beau Jangles of A Family Farm"
What a gentle spirit!
We are deeply touched by the expression on his face.
Beau was the "Top Dog" in our house.
Our Best Friends
We have heard from so many people who have just lost their "Best Friend" and want to get a new puppy from us. The stories break our hearts.
We know that the love that our dogs give to us is so pure and unconditional.
They only want to please us and know that we love them back.
After personally losing seven of our dogs in the fire June of 2009, we were happily surprised one day when we received TWO amazing framed pictures of our dogs from an artist who captured their "spirit" in every stroke of her hands. She had never met our dogs, but was able to catch that "something" in their eyes from the photos on our website.
We now have all of our dogs around us.
We have all seven framed and placed on the walls of our dining room
because that is where they would like to be!
Each Pastel is on Canson paper and is beautifully mounted.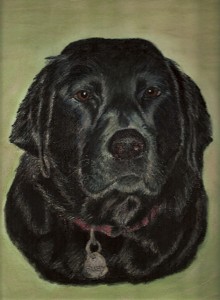 "Ruby Tuesday of A Family Farm"    
We asked that Ruby be a little younger than her photo.
She would have loved that! She was 14 years old.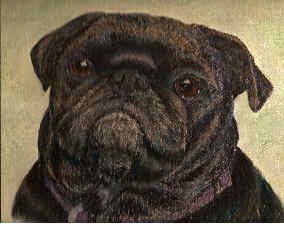 "Lucy of A Family Farm"
"Forever Young" and Beautiful!!! 
She was such a sweetheart.
Lucy thought she was a Labrador!
She was also 14 years old.
Ruby and Lucy were best friends.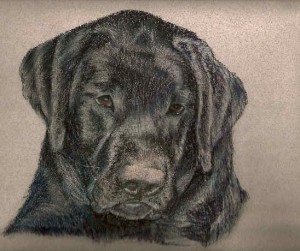 Vinnie, "Mr. Invinceable of A Family Farm"
What a love. He always made us laugh!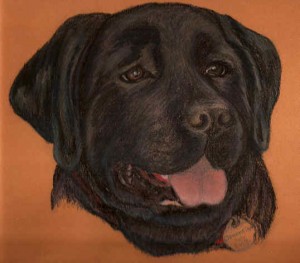 "Darlin Clementine of A Family Farm"
Vinnie's sister. She will always be beautiful and with fur like velvet.
---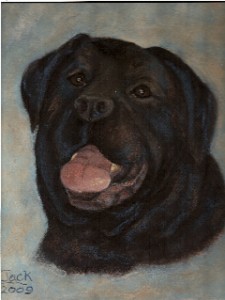 "Big Black Jack of A Family Farm"
His solid personality comes through in his expression and his eyes.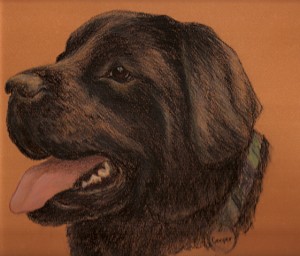 "Super Cooper" of A Family Farm"
We can still feel his love by looking in his eyes.
Cooper and Jack were brothers.
---
Thank you
Victoria Mournean