Lily Violet Clementine of A Family Farm

Lily delivered a beautiful litter of 10 yellow and black pups on September 29, 2016. They will go to their new Forever Homes after Thanksgiving.
Lily is our four year old black beauty.
She had her first litter May 28, 2015.
Her birthday is January 12, 2012.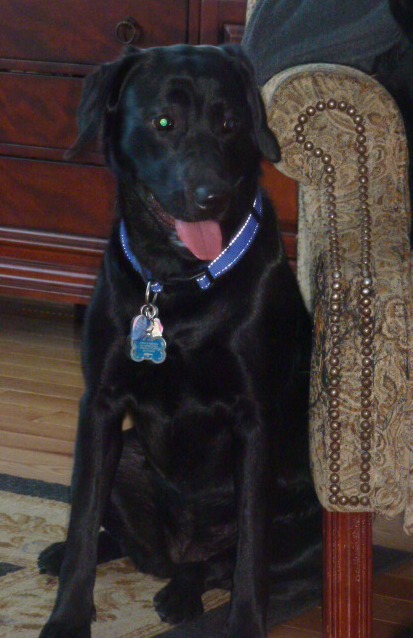 Lily has a great Labrador smile!

Lily likes to snuggle on anything soft and pretty.
Her mom is Jeannie Bit O'Violet, (who is now retired).