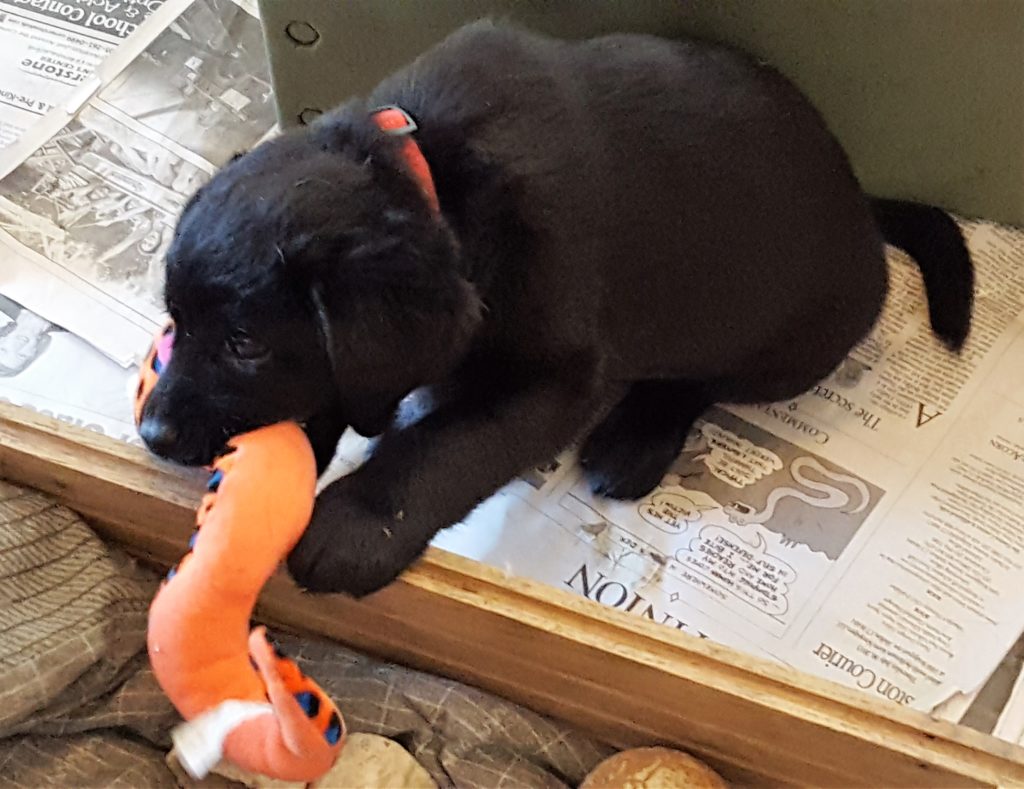 Mr. Red loved chewing on the stuffed toy snake we gave him.
He now has his perfect family.
All of Ida Mae's pups went to their
new Forever Homes Saturday, 2-24-17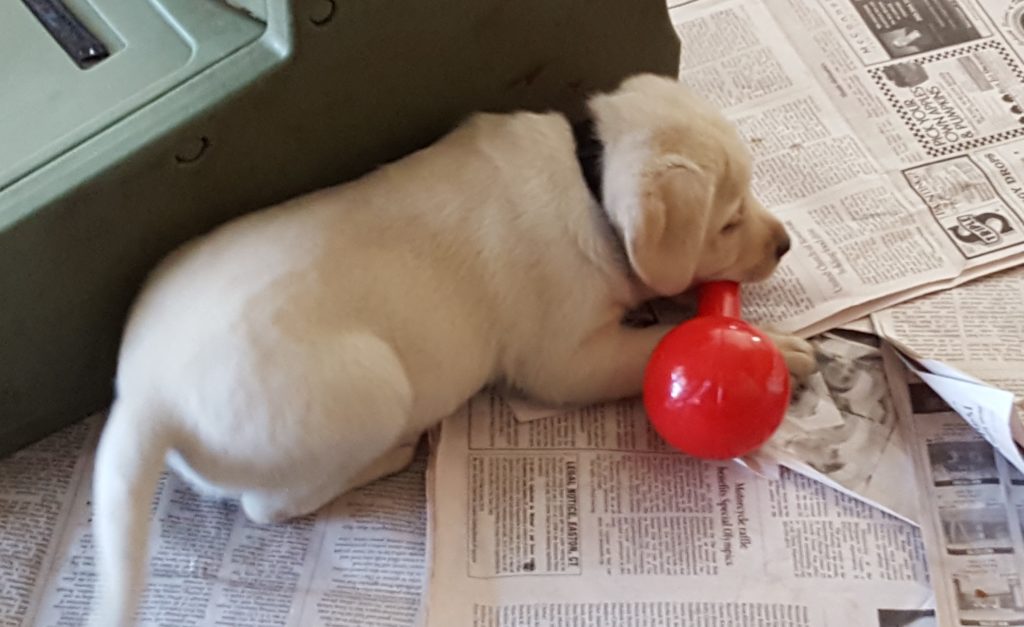 Mr. Black likes the feel of this hard plastic toy on his puppy teeth.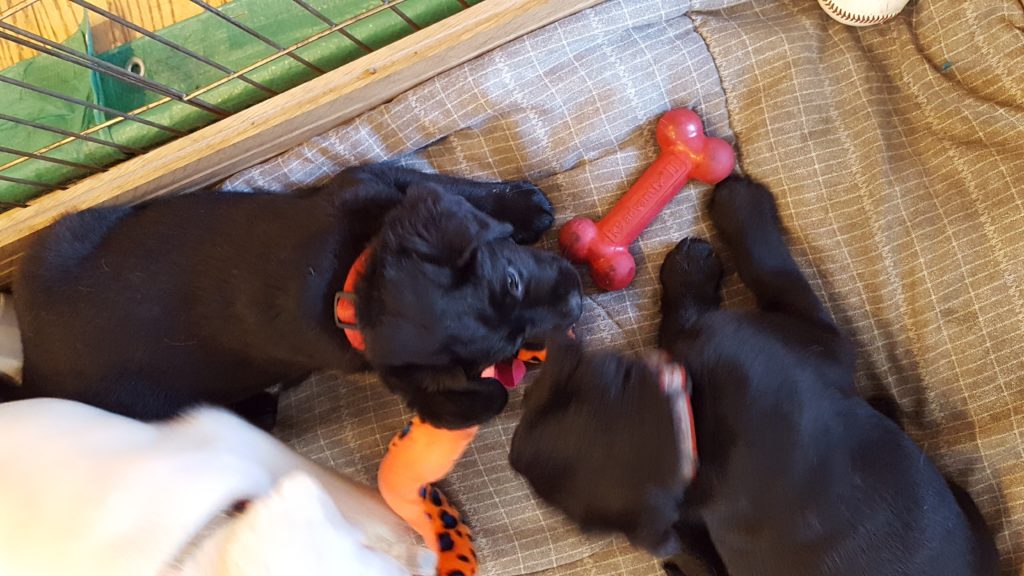 Mr. Red on the left has his snake toy.
Ms. Orange on the right really wants it.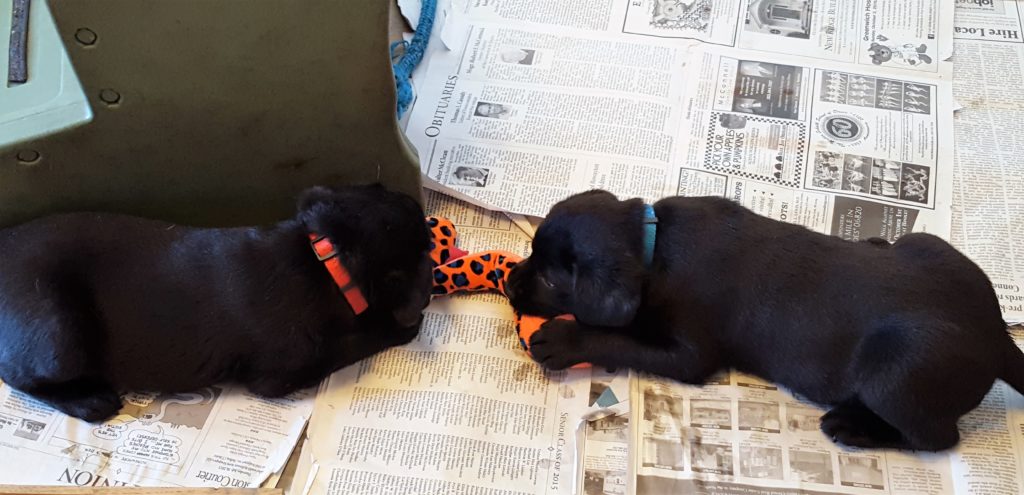 It looks like Mr. Red and Mr. Blue each have half a snake!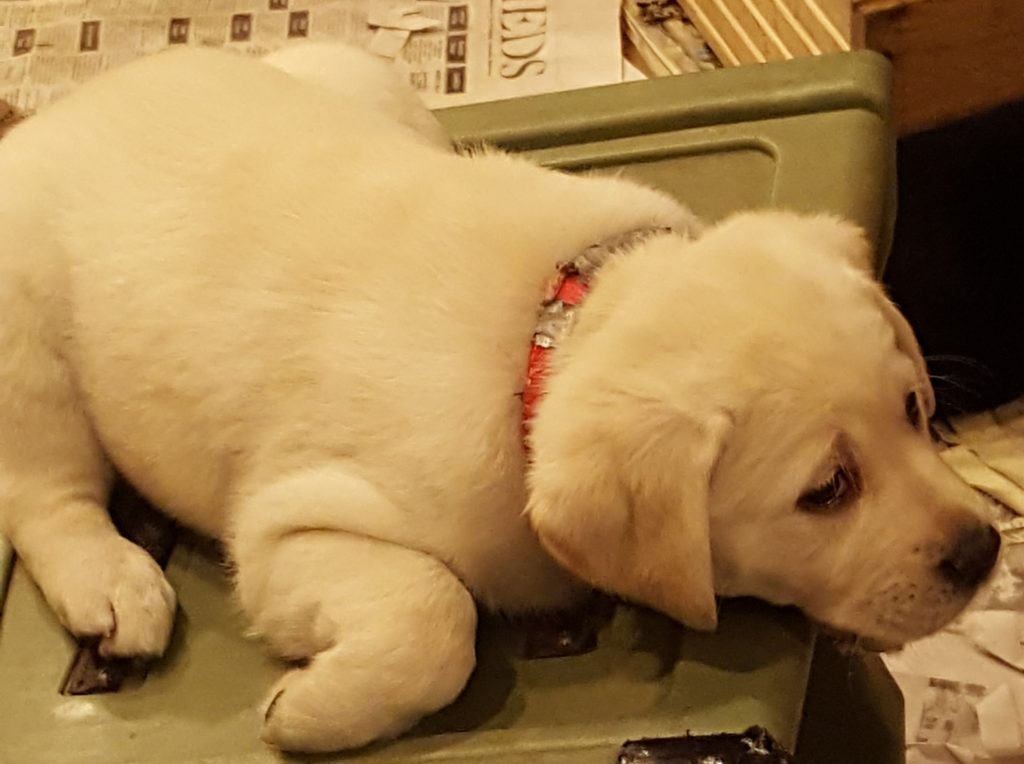 Ms. Pink likes laying on the top of the stairs we gave them.
They all learned how to climb the stairs.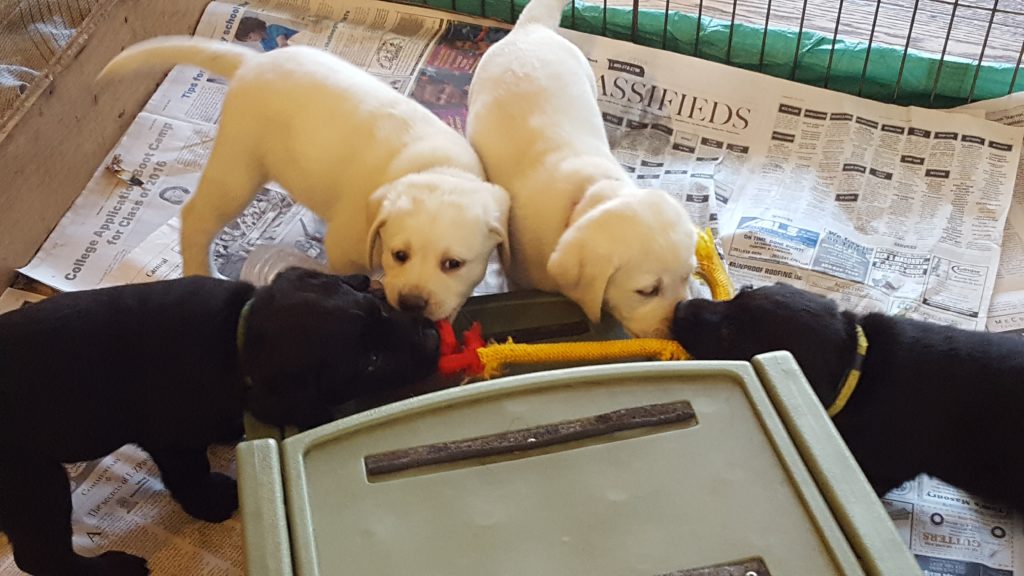 Four way Tug of War going on.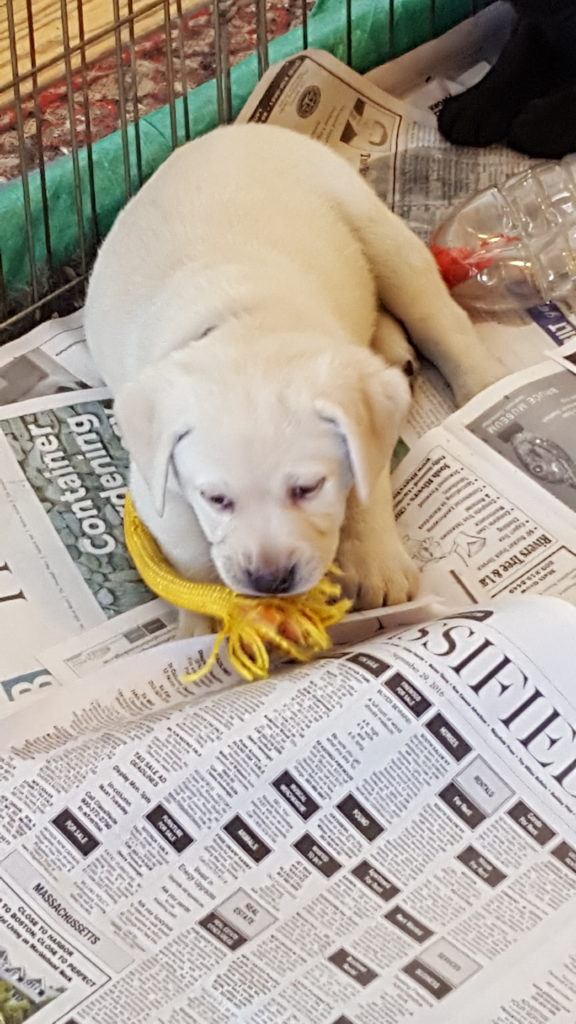 Mr. Black likes the texture of this rope on his teeth.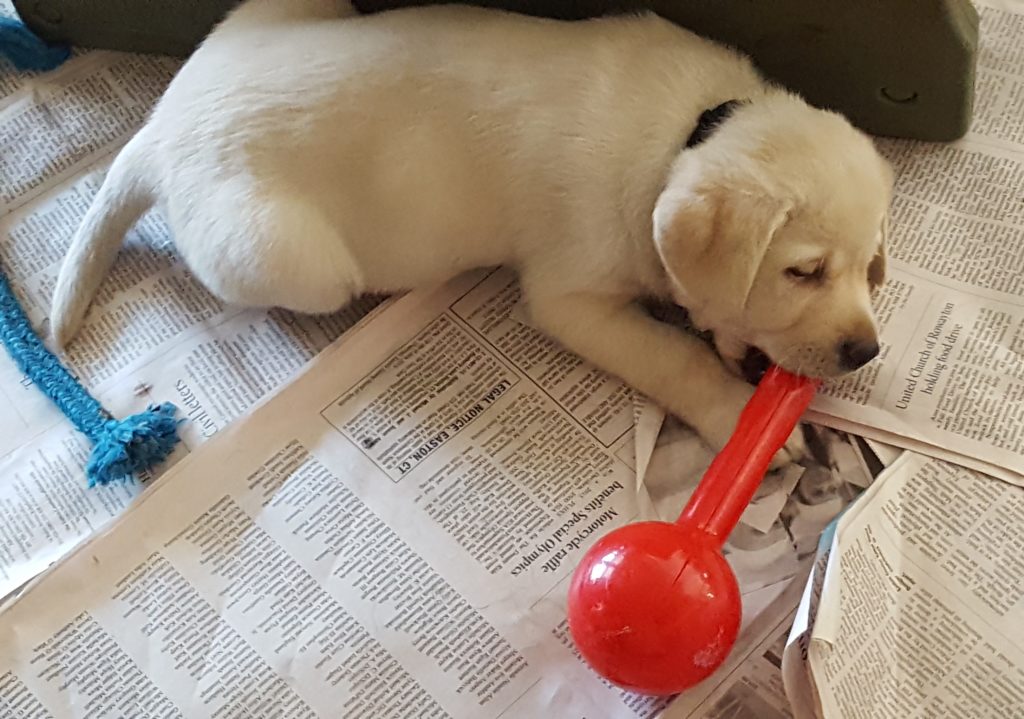 Mr. Black also discovered this hard plastic toy that makes noise.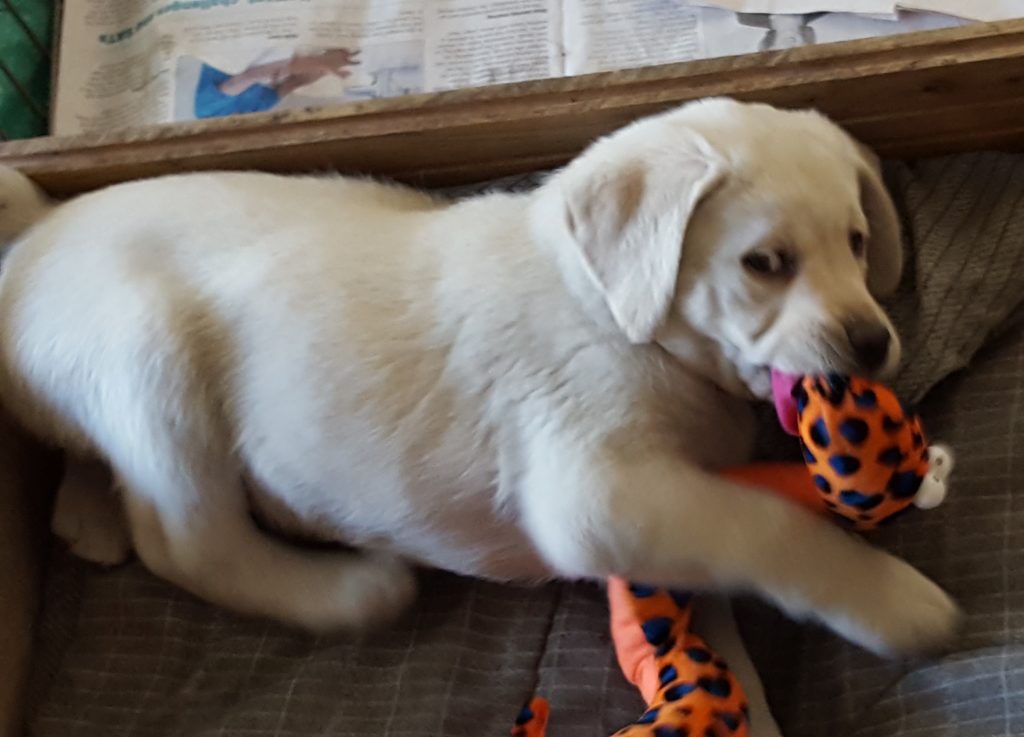 Ms. Pink says "I love this soft stuffed toy!"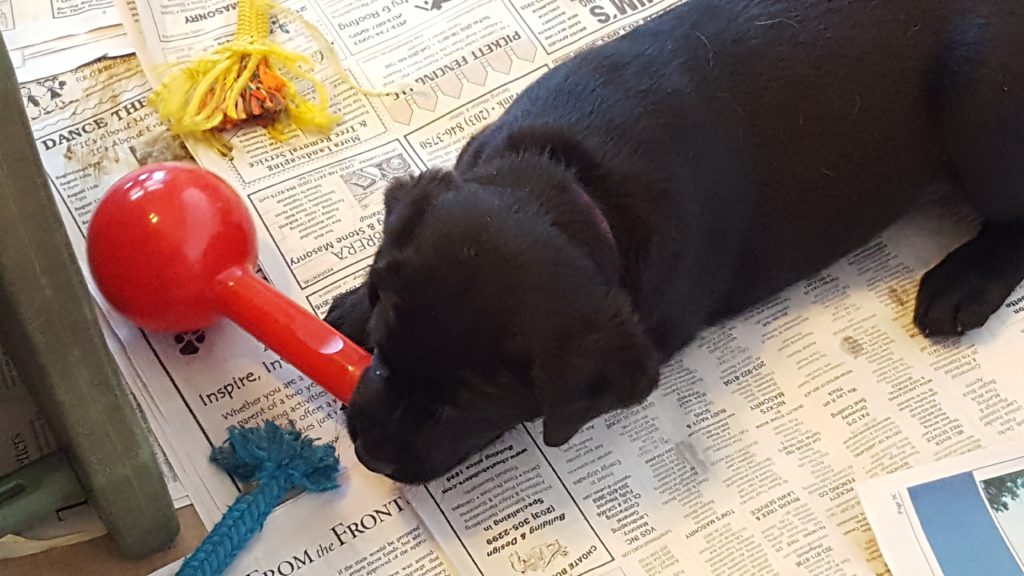 Ms. Purple has a try at this toy. They are all so curious!!!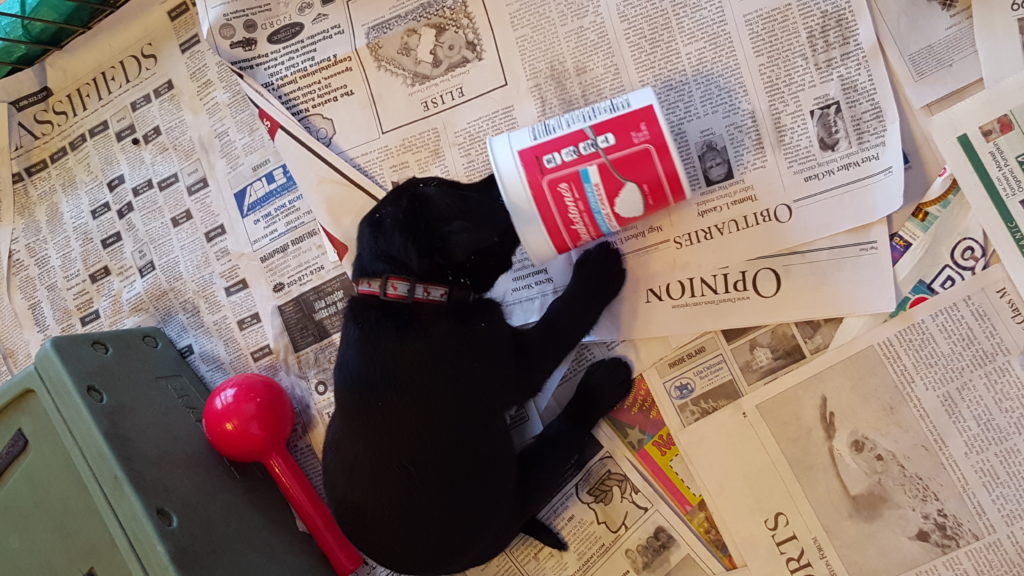 Ms. Orange is tasting the tiny bit of cottage cheese we left in the container.

Mr. Green ran off with the lid to the cottage cheese container!!!