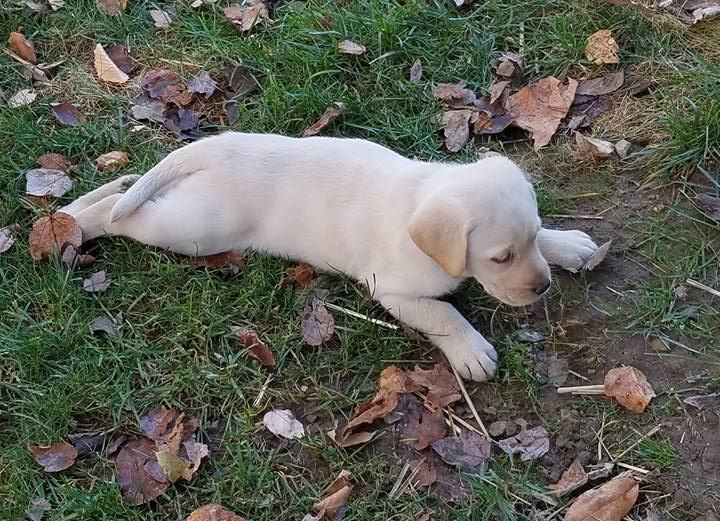 Saturday was still sunny and dry,
so we had a lot of play time outside.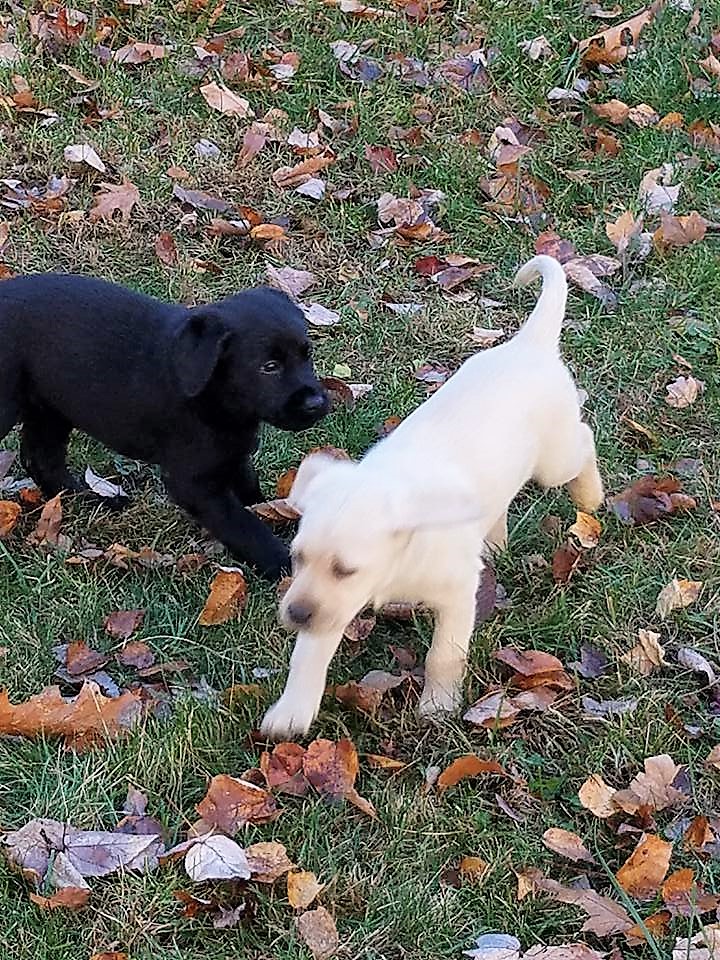 Two sisters have fun chasing leaves.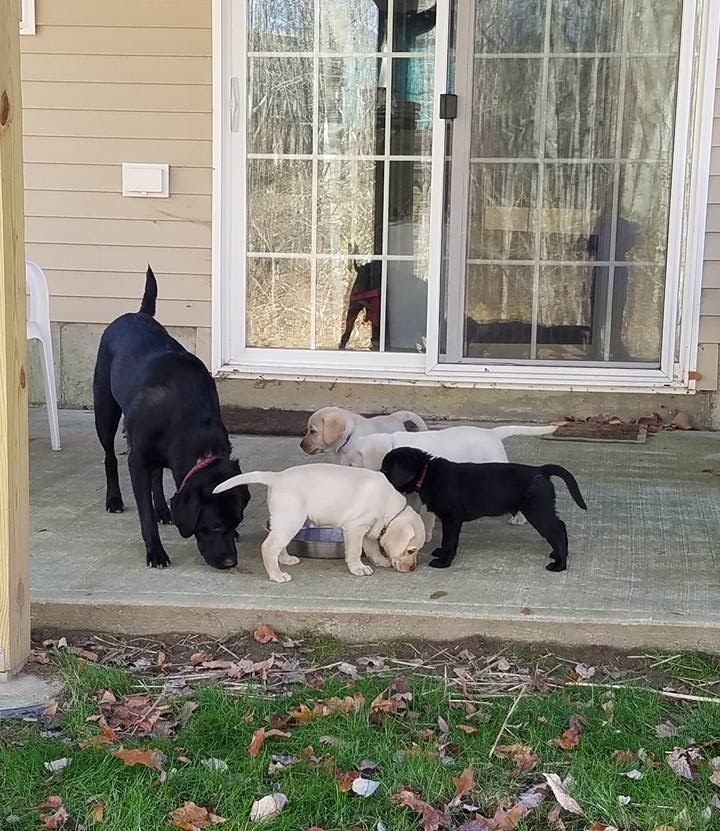 Time for a big drink of water.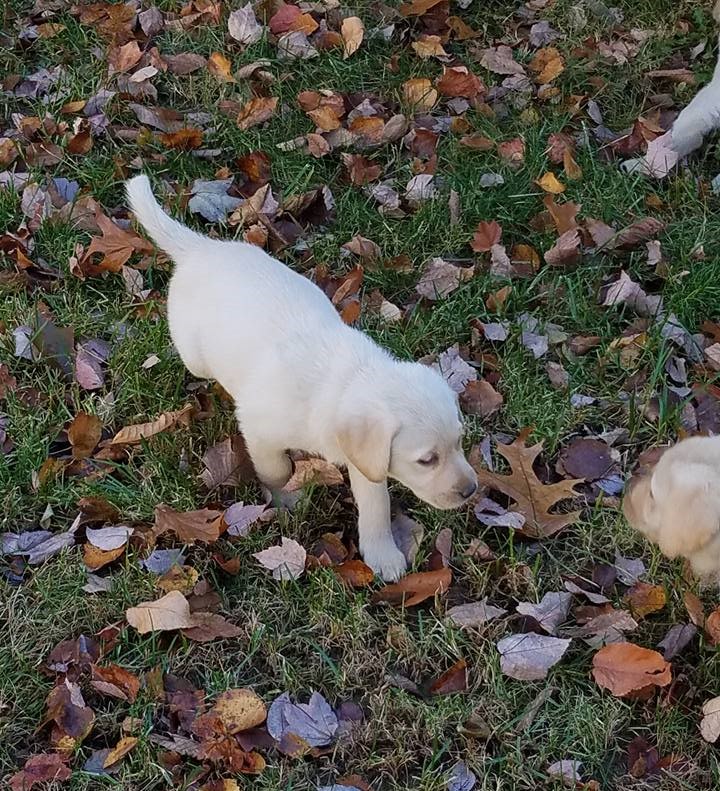 What do you want to do next?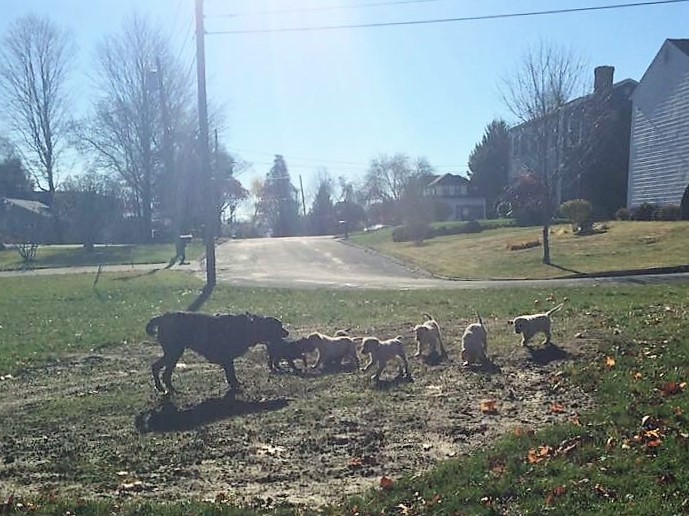 Lily had everyone's attention.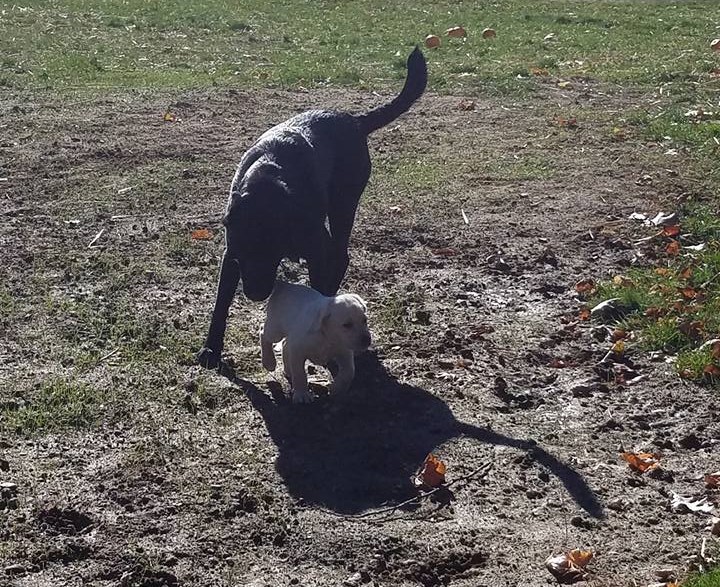 Lily had to round up the last little straggler. Time to go inside.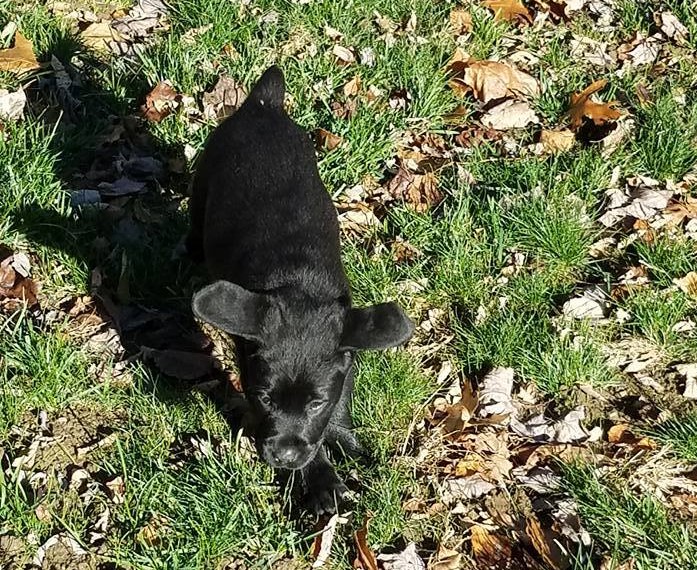 "Flying Ears" are the BEST when they are running!!!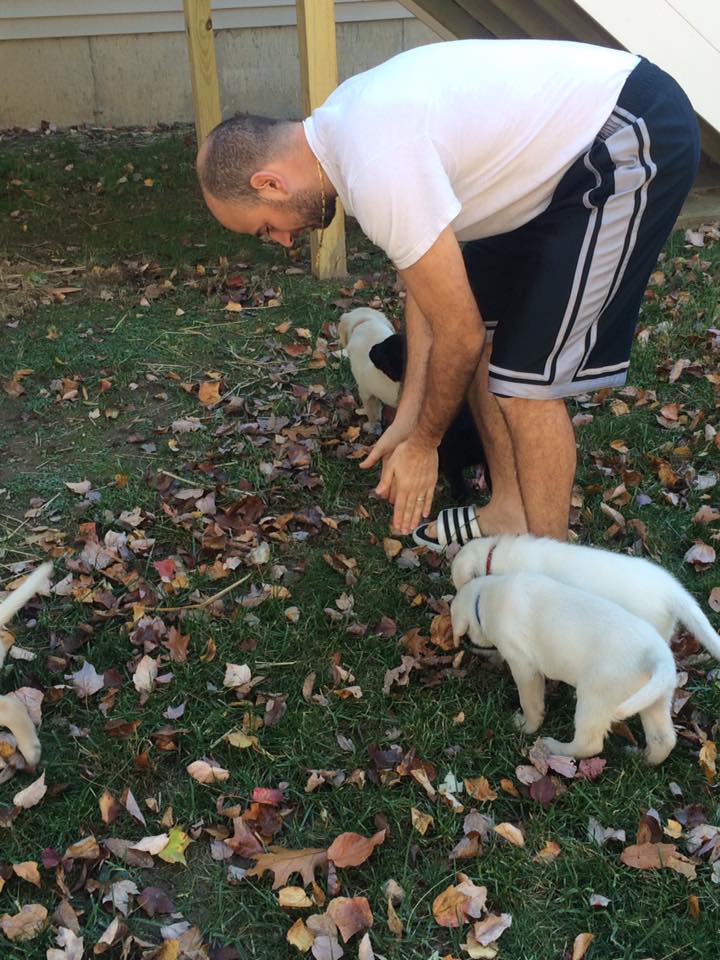 Come on puppies. Time for dinner.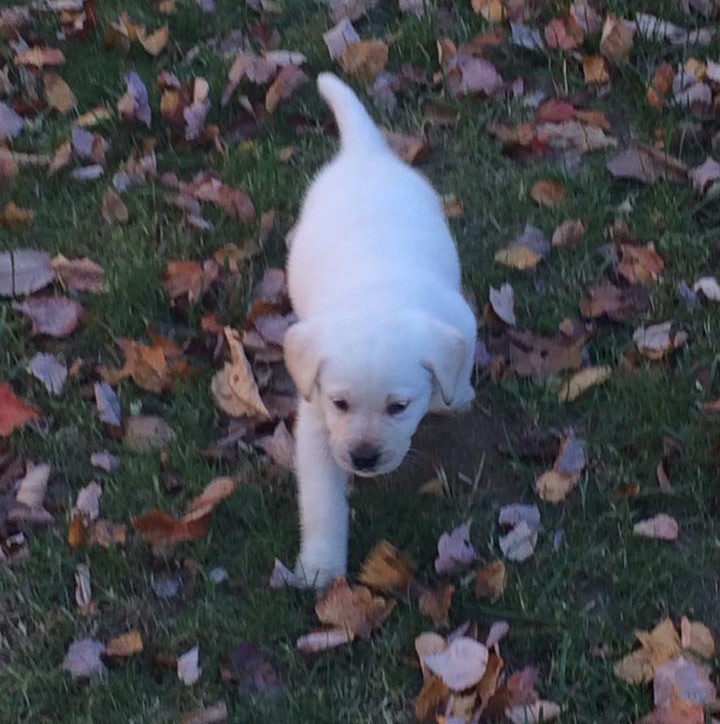 This little beauty wants to keep exploring.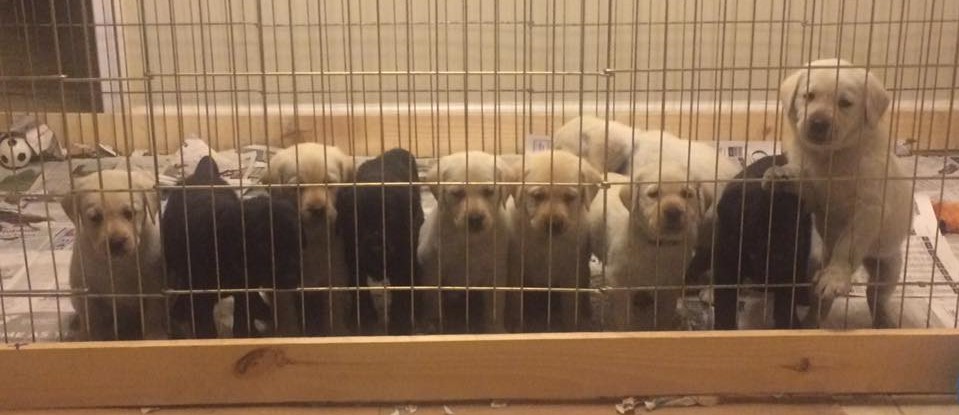 This is the "Line Up"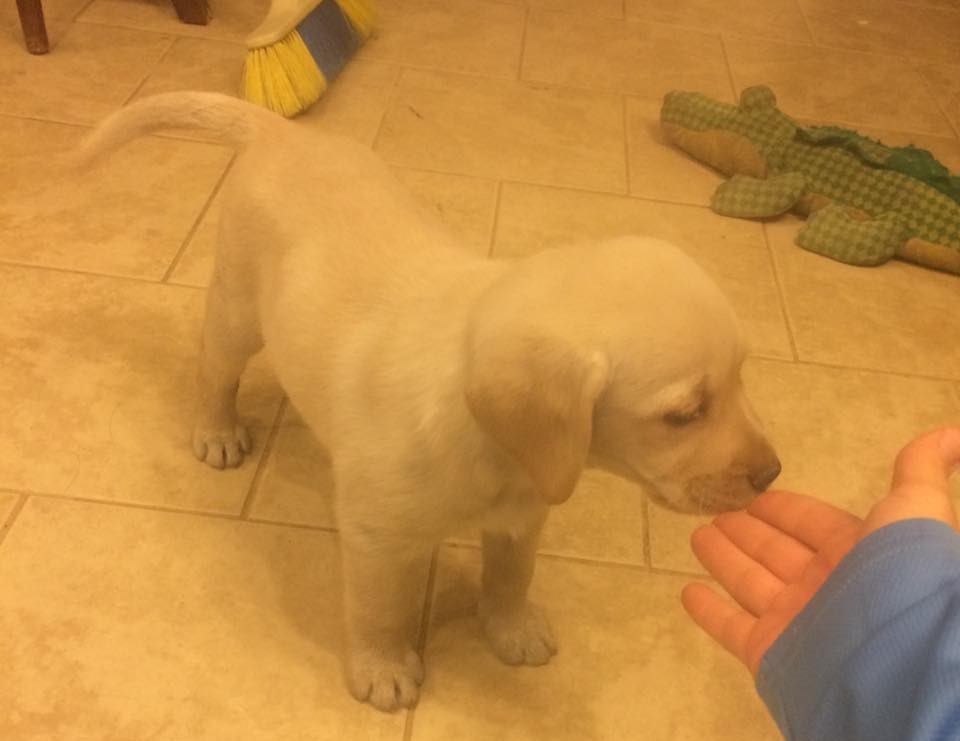 Mmmmmmm, your hand smells like food!