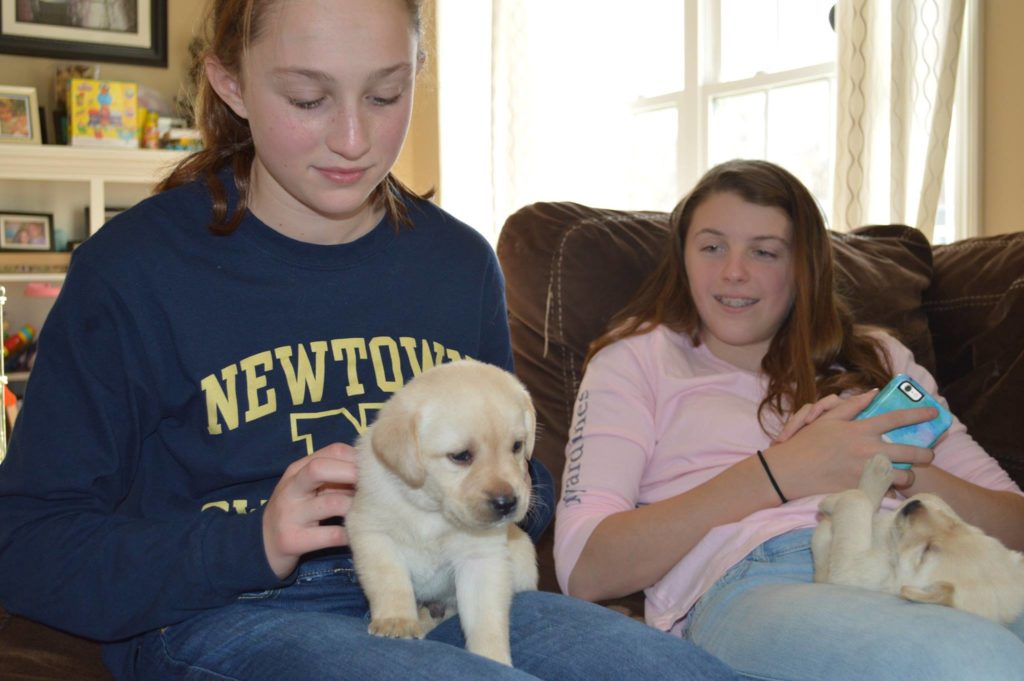 Lily's puppies were being selected last week. We have a few puppies
waiting for the "Perfect Family" to find them.
These two visitors had a hard time choosing their future pup.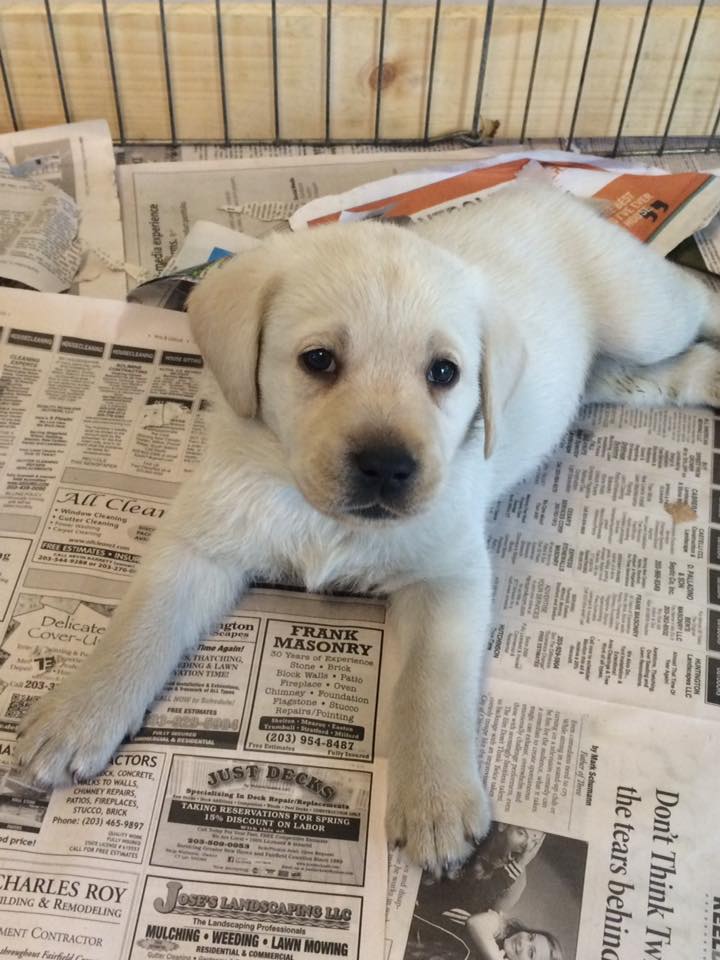 One of Lily's pups has been reading the paper.
He likes to keep informed.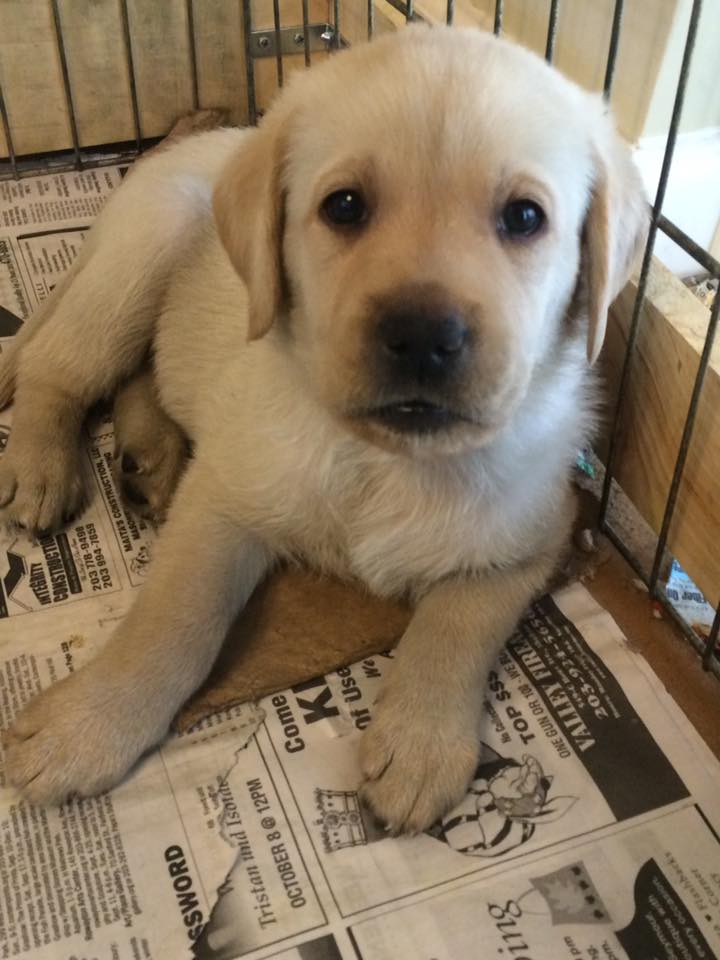 Yes, I am cute and I know it!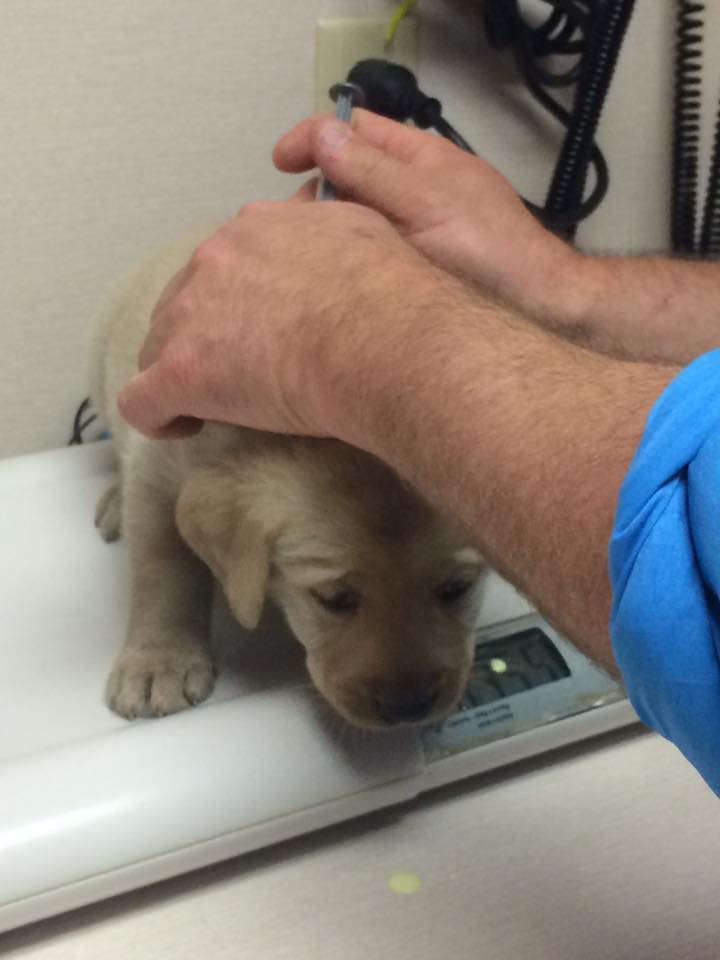 Let's see how much this beautiful puppy weighs.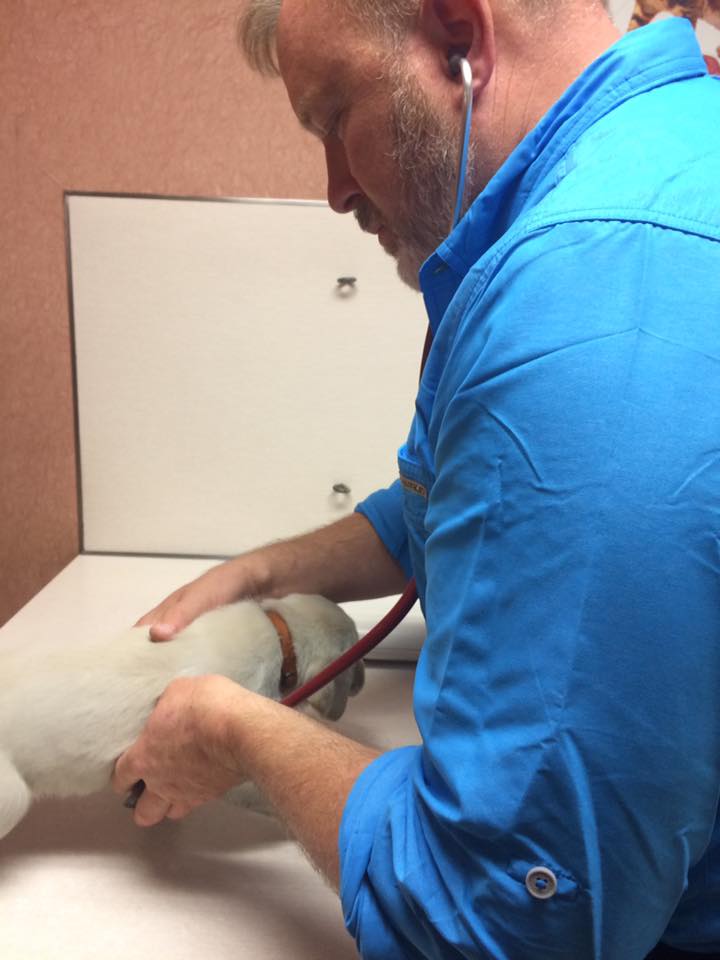 Mr. Orange gets his first Veterinarian check up along with the first set
of puppy shots for all of Lily's 10 puppies.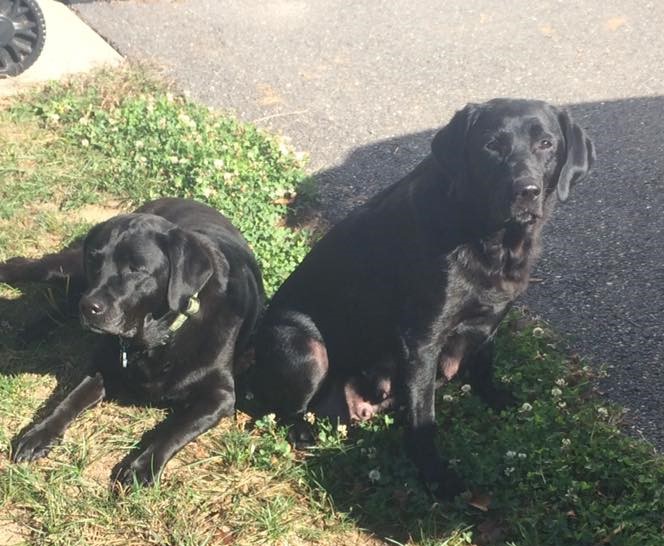 Grandmother Jeannie with her daughter Lily
taking a break outside in the sunshine.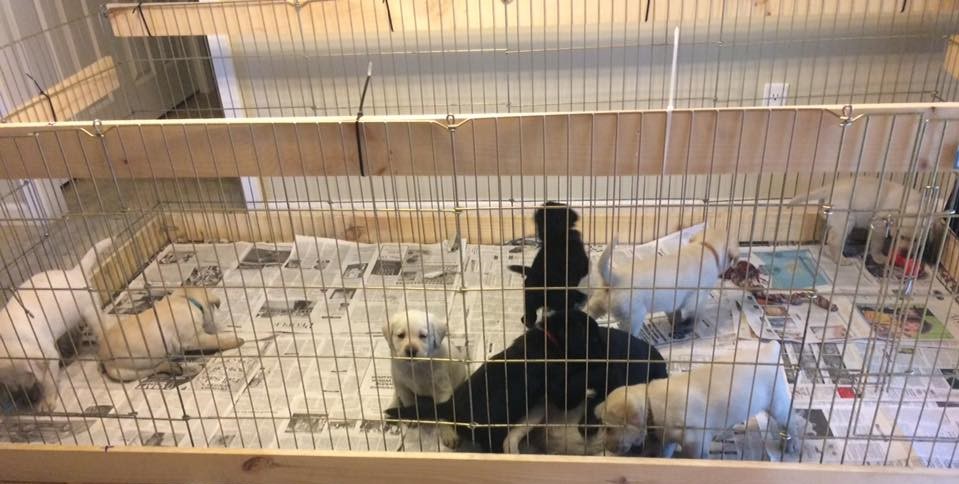 Lily's pups have plenty of room to run around
and stay safe at the same time.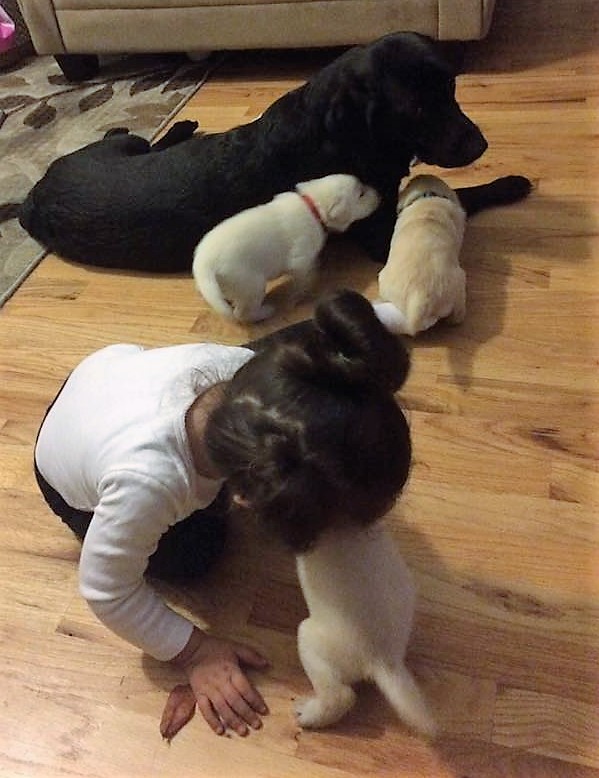 Our granddaughter is sharing secrets
while Lily manages a few of her pups nearby.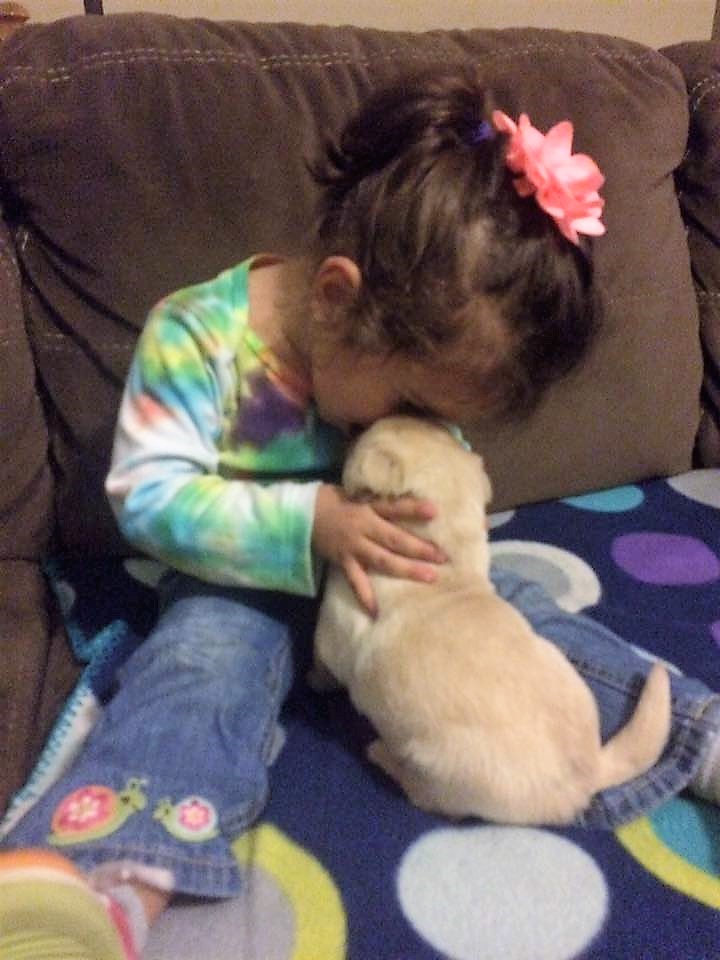 "I love you!"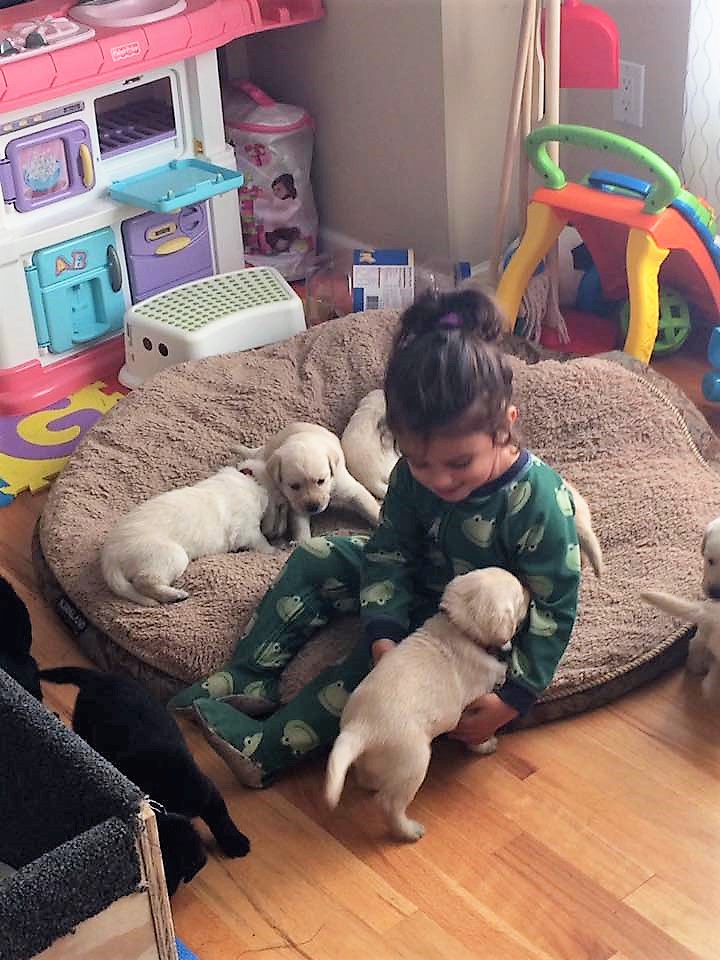 Lily's entire litter has been "Child Inspected and Approved".
They have been playing and been played with on a regular schedule
and promise to keep on playing!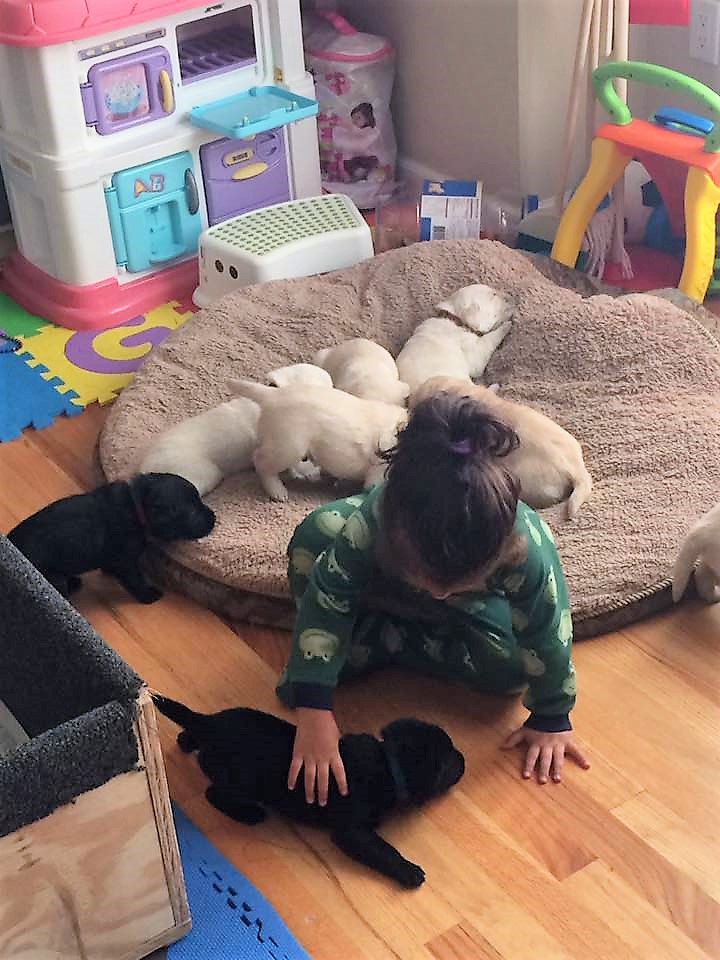 All ten little Labradors have been given LOTS OF LOVE!!!