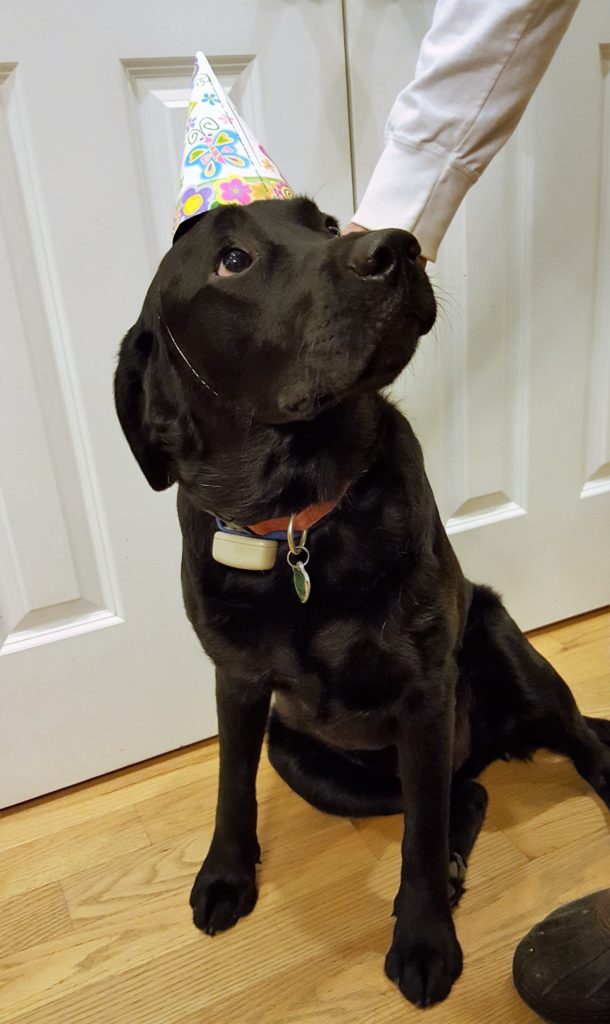 Brodie Good Boy turned 1 year old on December 21.
His mom is Angie and his dad is Big Al.
Birthday Parties always include singing and cupcakes all around!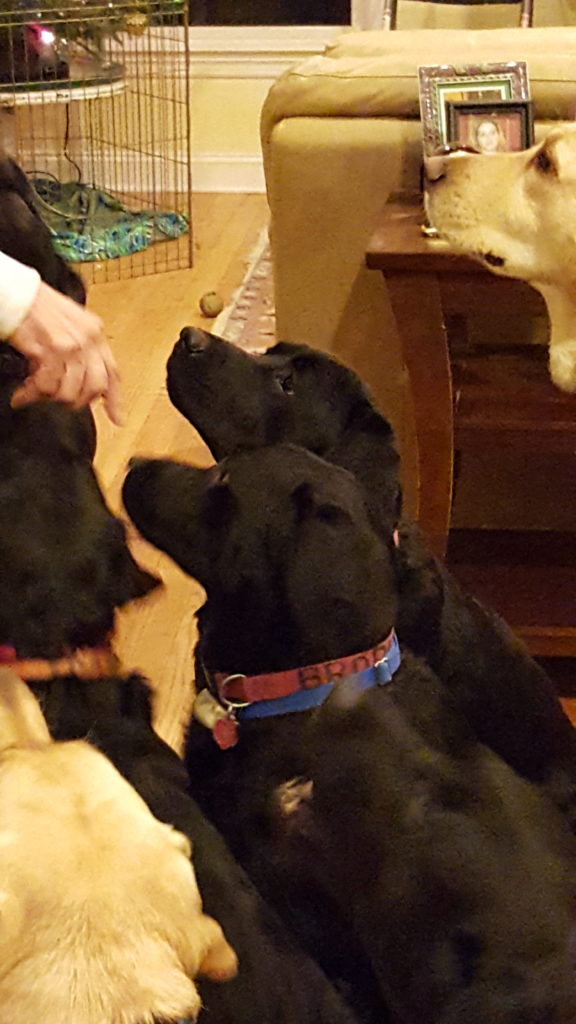 Brodie sits next to Cooper and waits for his cupcakes.
Sammy Sweetheart feels she is "above the crowd" and sits on the stone table.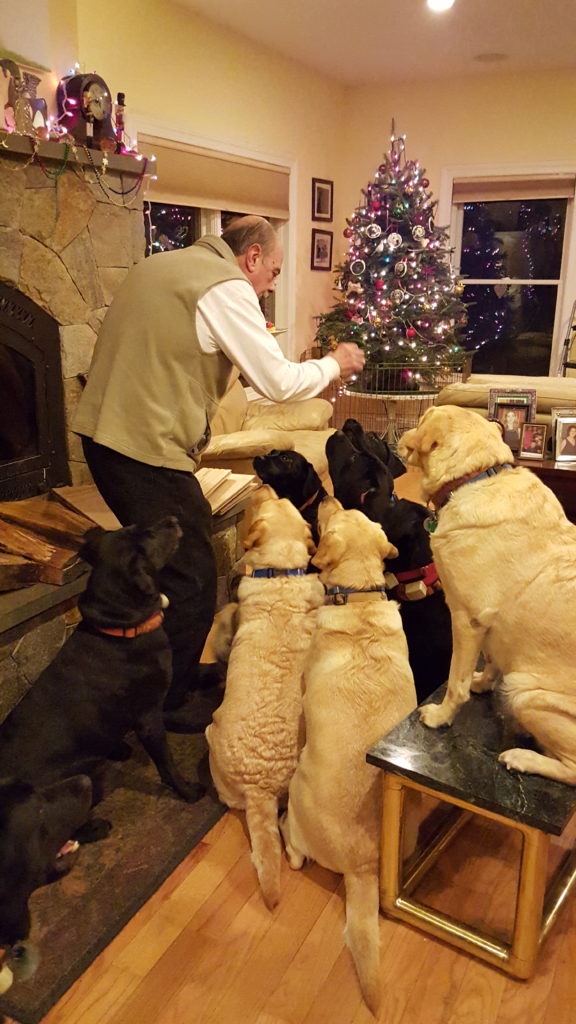 Everybody knows they must wait their turn.
All eyes on those cupcakes.
We have our Christmas tree up on a table and "protected" by a small puppy fence.
Otherwise, those Labrador tails will knock it down.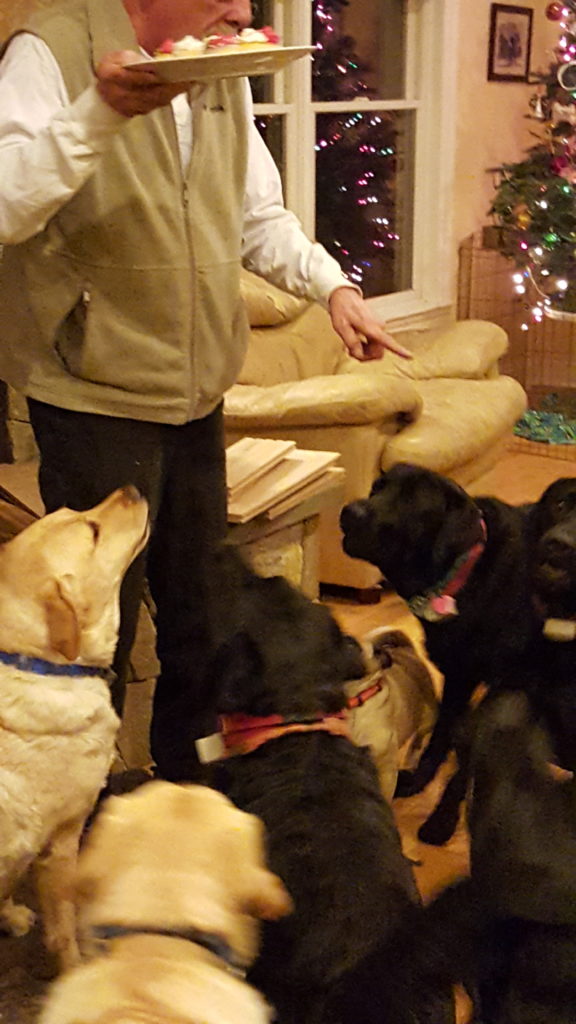 Can you see our little Pug, Jazz?
She makes sure she gets her own cupcake.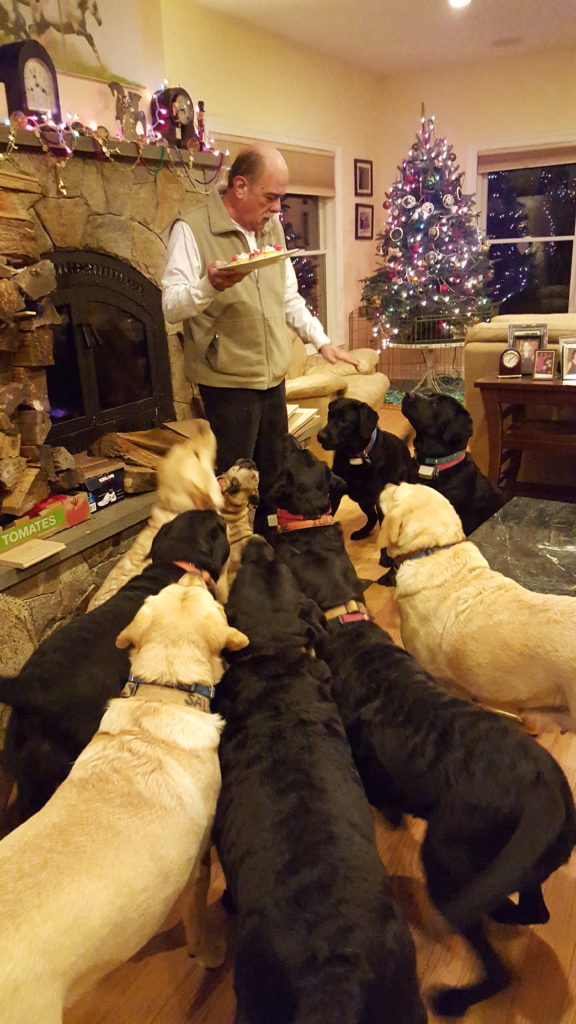 Brodie is in the bright blue collar.
Cooper is in the more green collar. The boys stick together.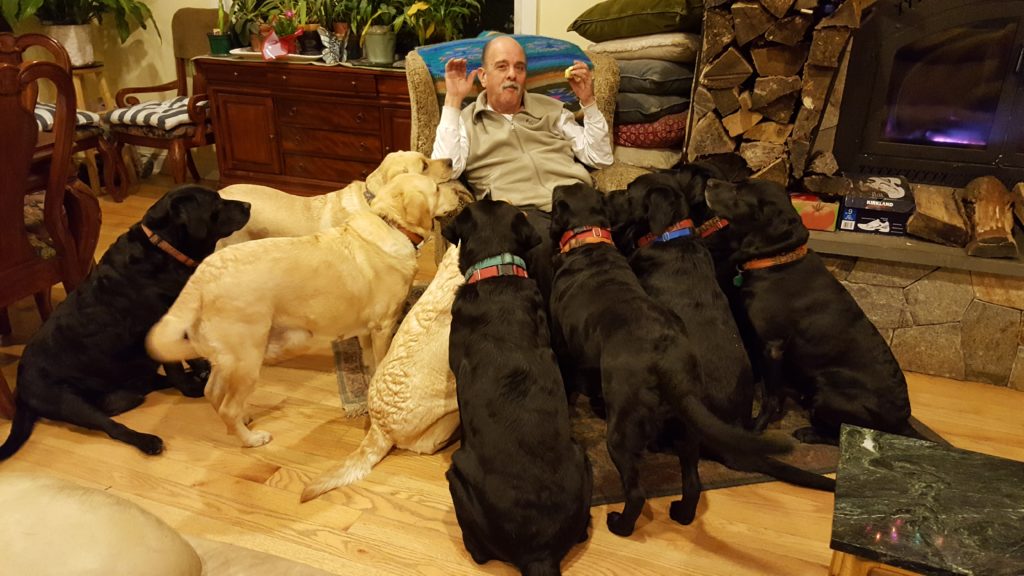 Mike has their undivided attention now.