We have received many photos of our puppies in their new homes.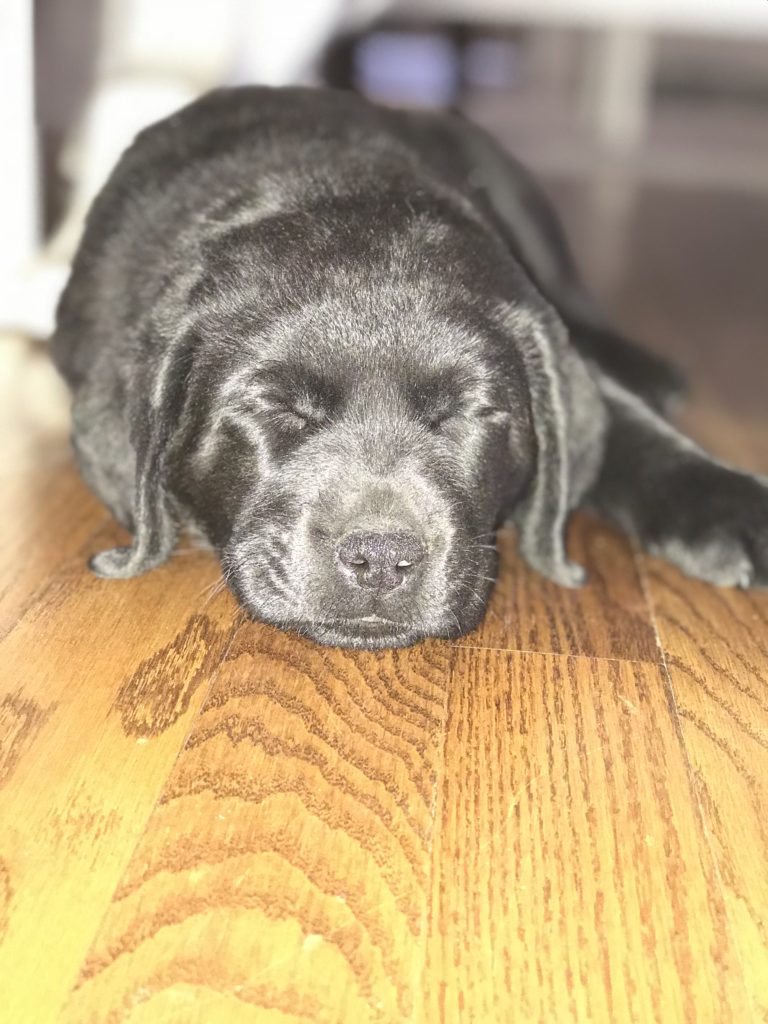 Nike is the former Ms. Black with paw prints from Angie.
She has two big sisters and one big brother to play with.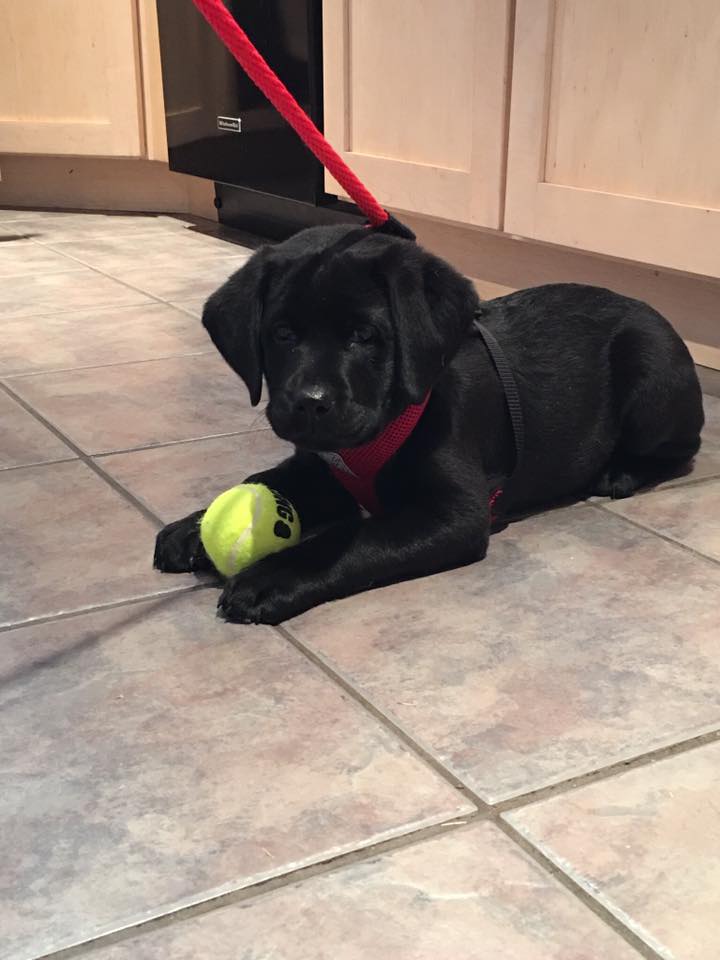 Tilley is the former Ms. Pink from Gracie Clementine.
They are all getting excellent reports from their veterinarians and their families tell us most are doing very well with the house training. It takes patience and awareness for the humans.
These two puppies are actually neighbors!
Toby and Ruby are the former Mr. Blue and Ms. Yellow.
Their mom is Ida Mae.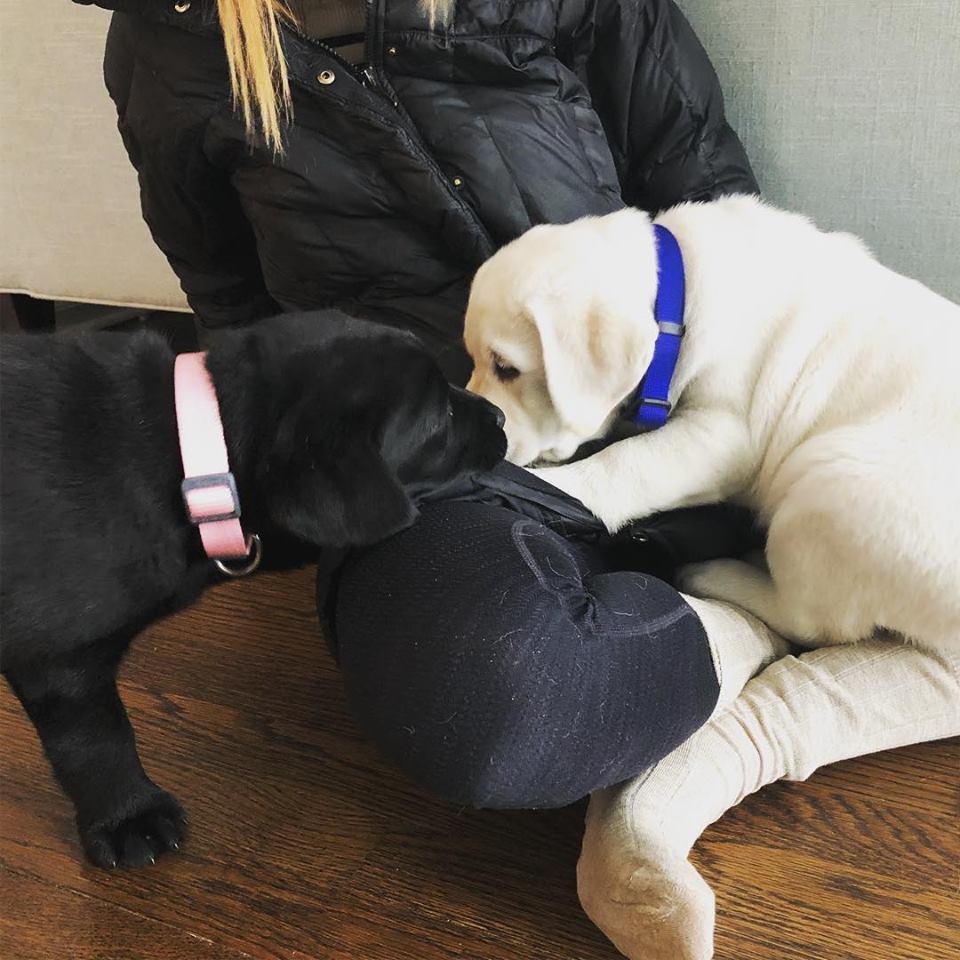 Ruby and Toby were catching up inside after they played in the snow!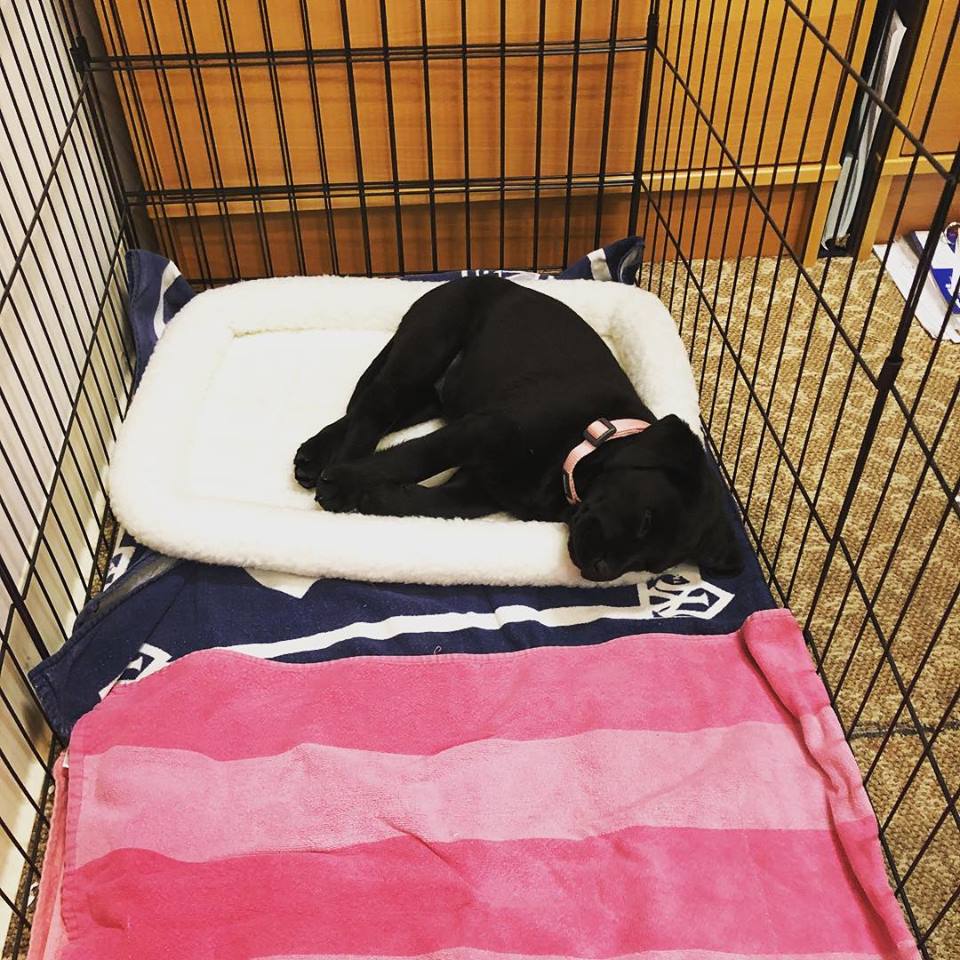 Ruby has a nice comfy crate and gets
to go to work with her mom!
We would find it hard to get any work done
with that little sweetheart.
Toby in his house, playing with his new toys.
Toby lives with his big sister Jessie,
a Chesapeake Bay Retriever and Uncle Myles,
one of our A Family Farm Labradors.
Toby is trying to charm his Uncle Myles.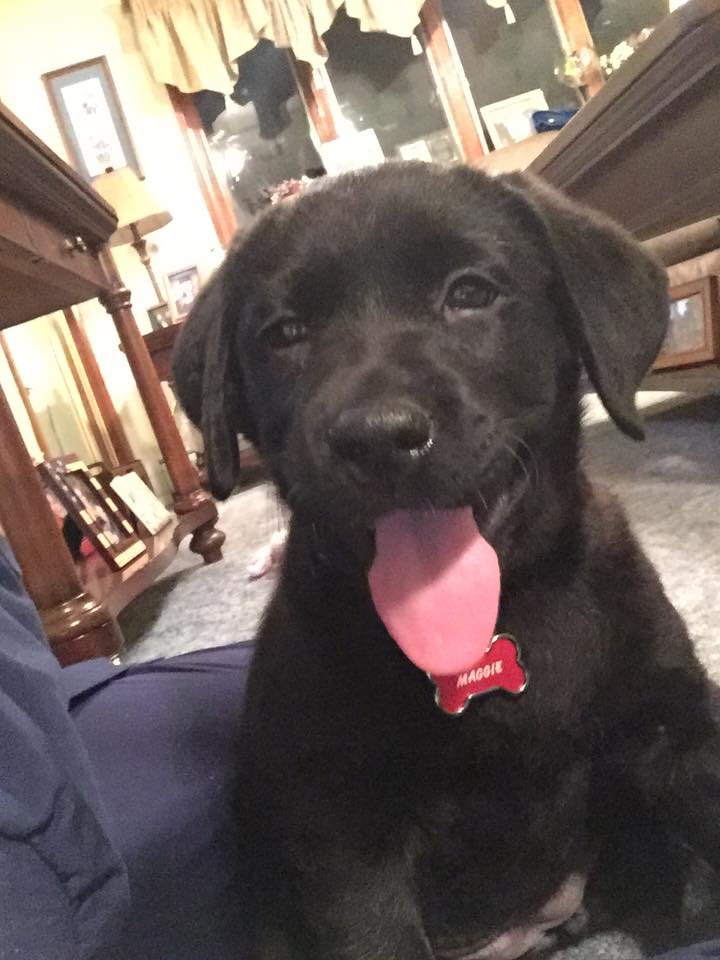 Maggie is the former Ms. Green from Angie's litter.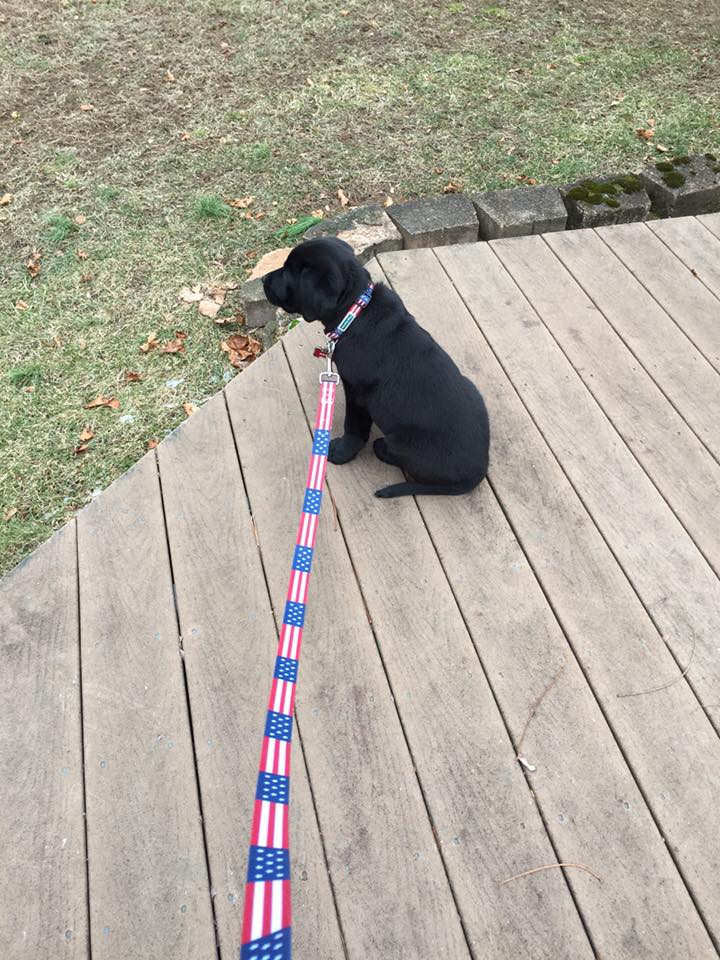 Maggie's whole world has opened up
now that she has her own family.
We are so happy for all of our puppies
and all of their loving families!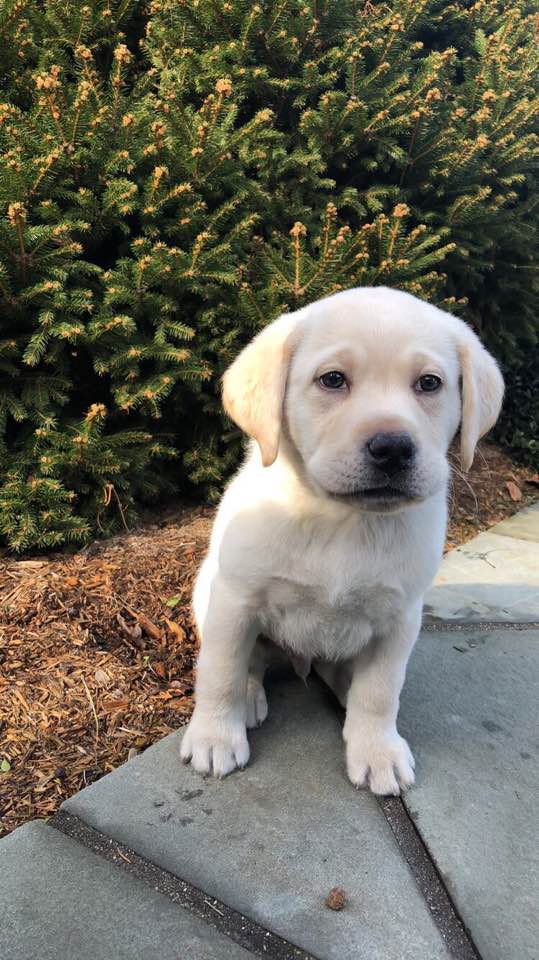 Bauer is the former Mr. Red in Gracie Clementine's litter.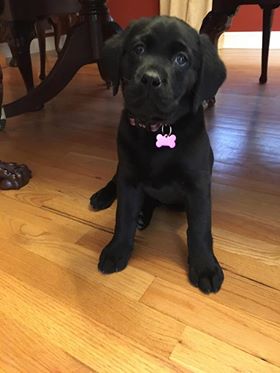 Bailey is the former Ms. Red (Scarlet) from Gracie's litter.
Bailey is lucky to have a big brother Labradoodle at home!
They will be Best Friends!
Penny is the former Ms. Pale Green from Gracie.
She gets to live with her big brother, Murphy.
His mom is also Gracie Clementine.