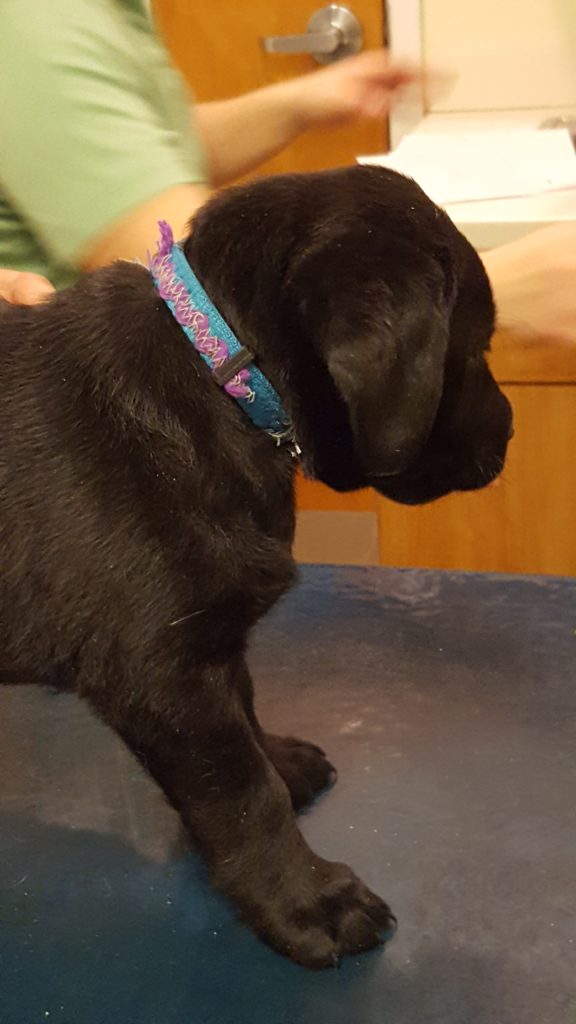 Ida Mae's pups are 8 weeks old this weekend.
This is Mr. Blue being brave.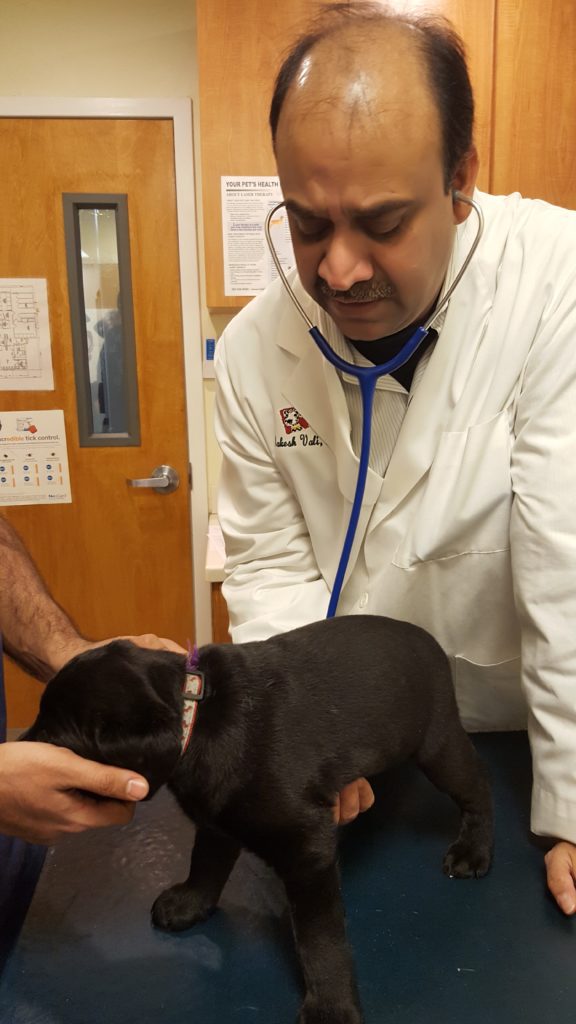 Mr. Red is well-built and has the sweet personality all his litter mates have.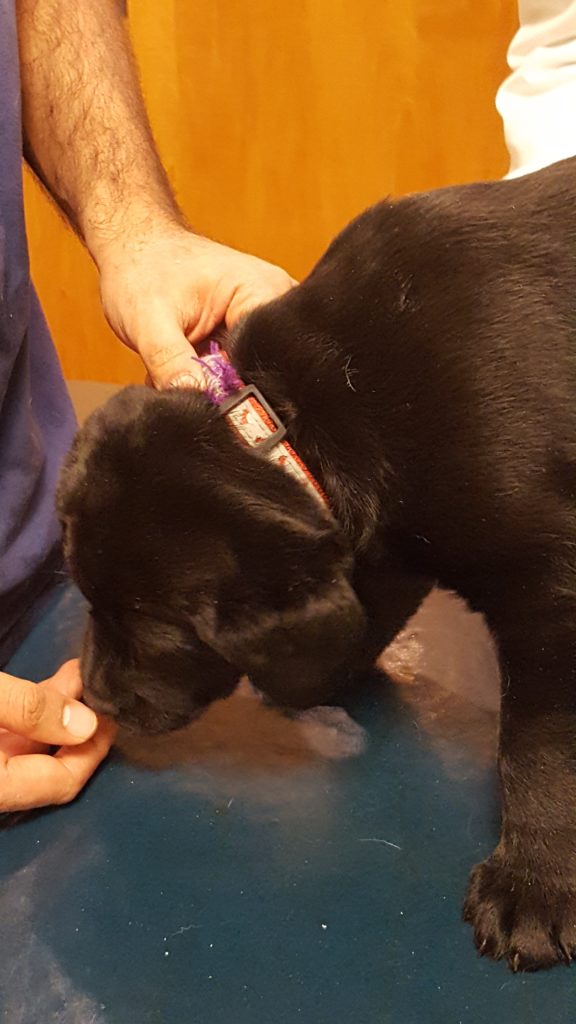 Mr. Red waited patiently for the next part of his exam.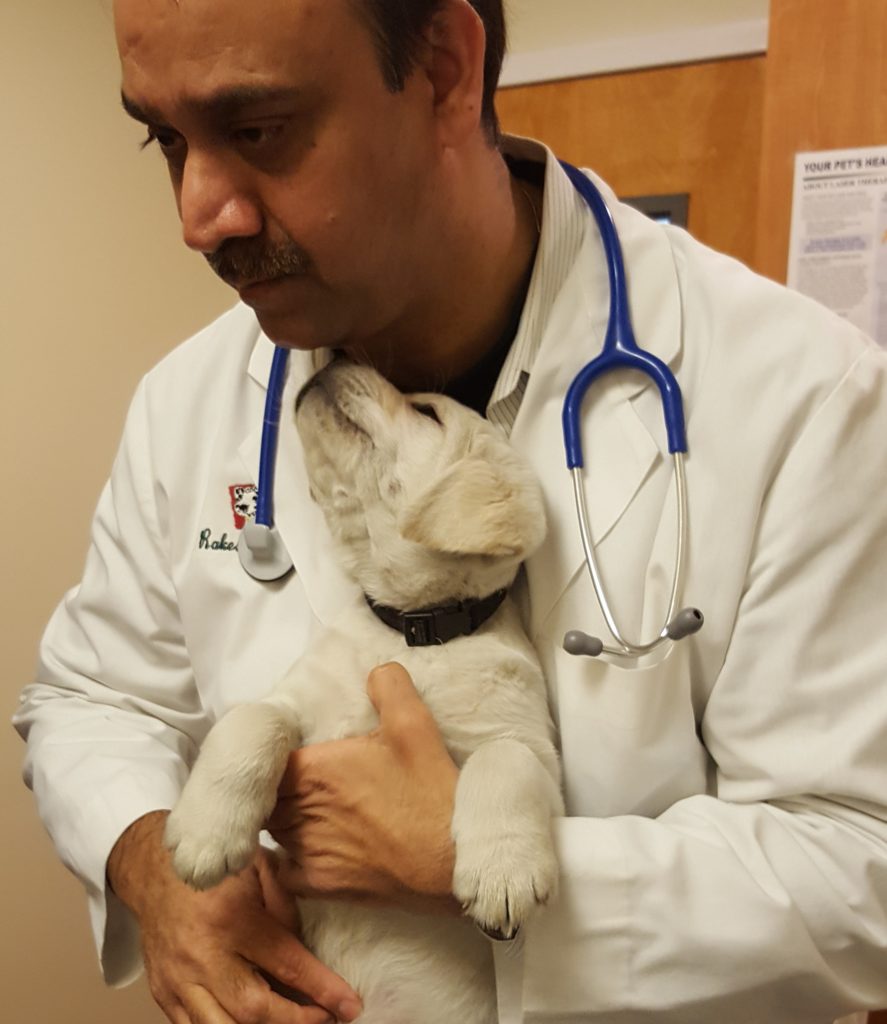 Dr. Rock Vali of Mt. Pleasant Hospital for Animals checks Mr. Black.

The puppies love him!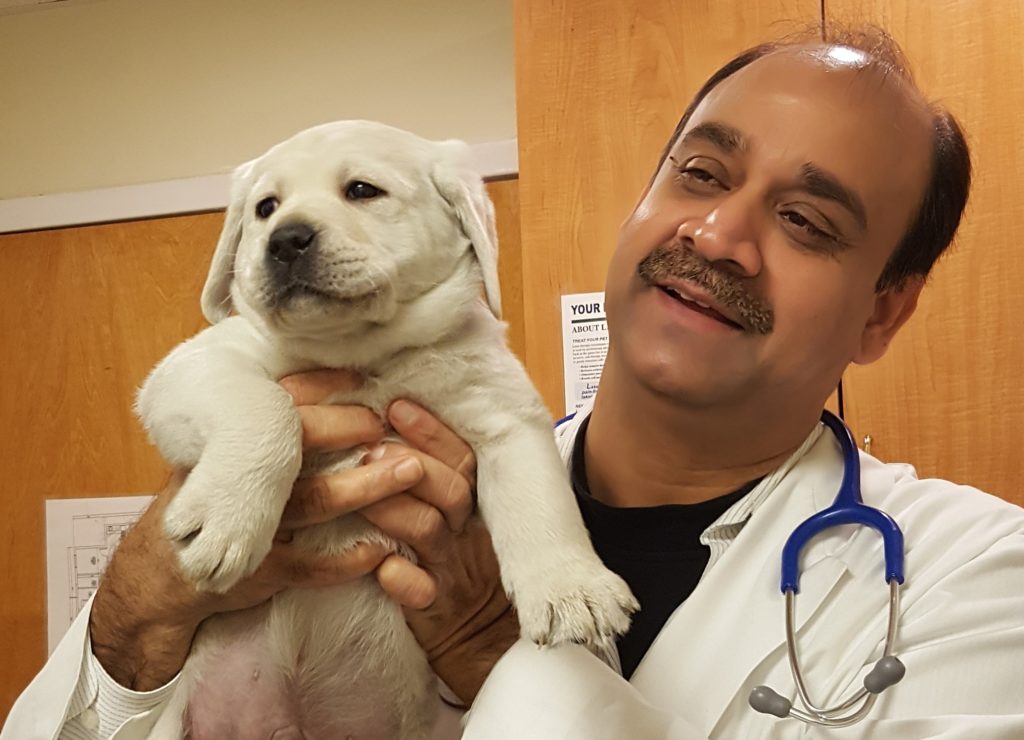 Mr. Black is a poser.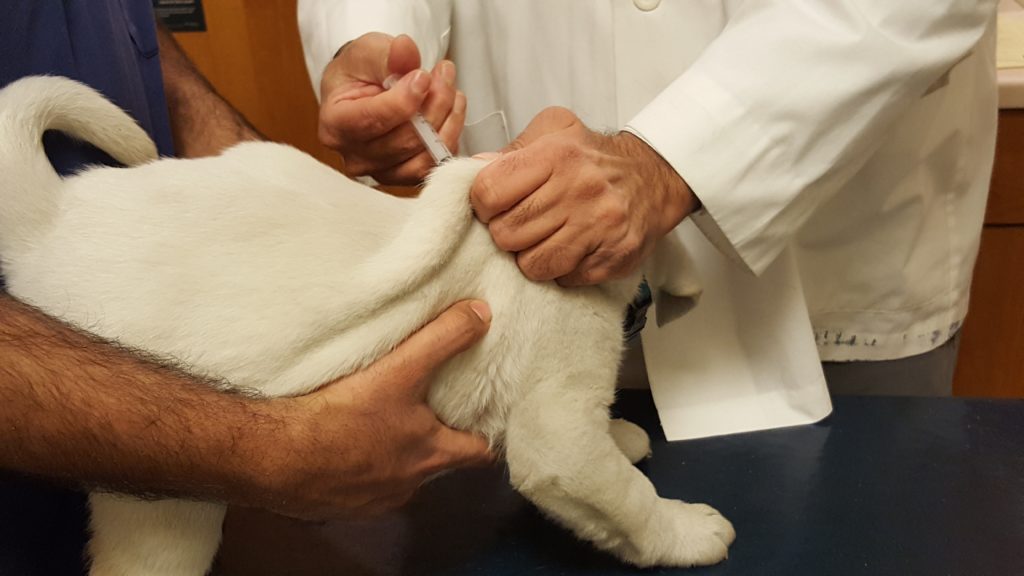 All the pups received their first set of puppy shots.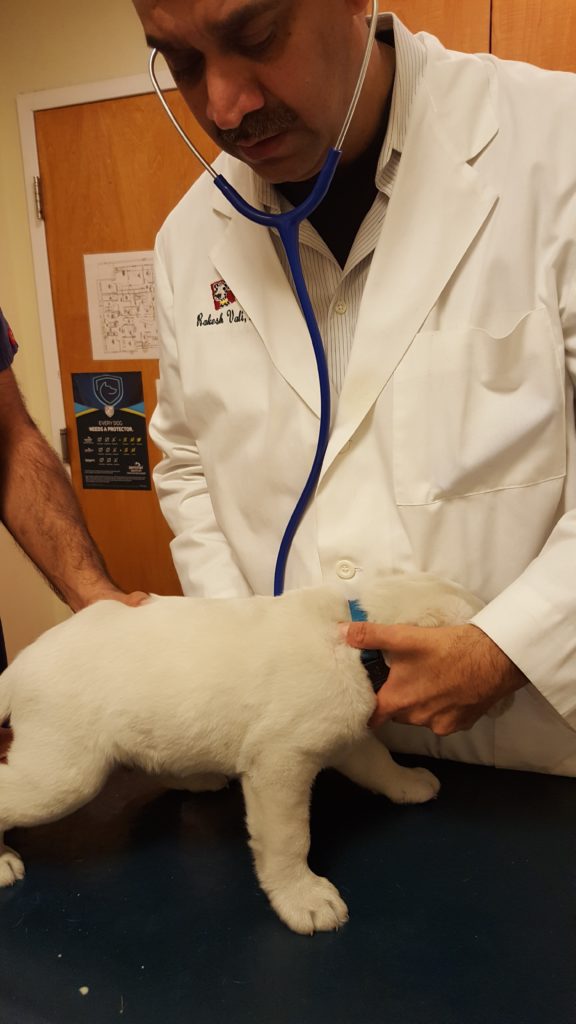 Mr. Blue has his heart checked.  He stayed very still.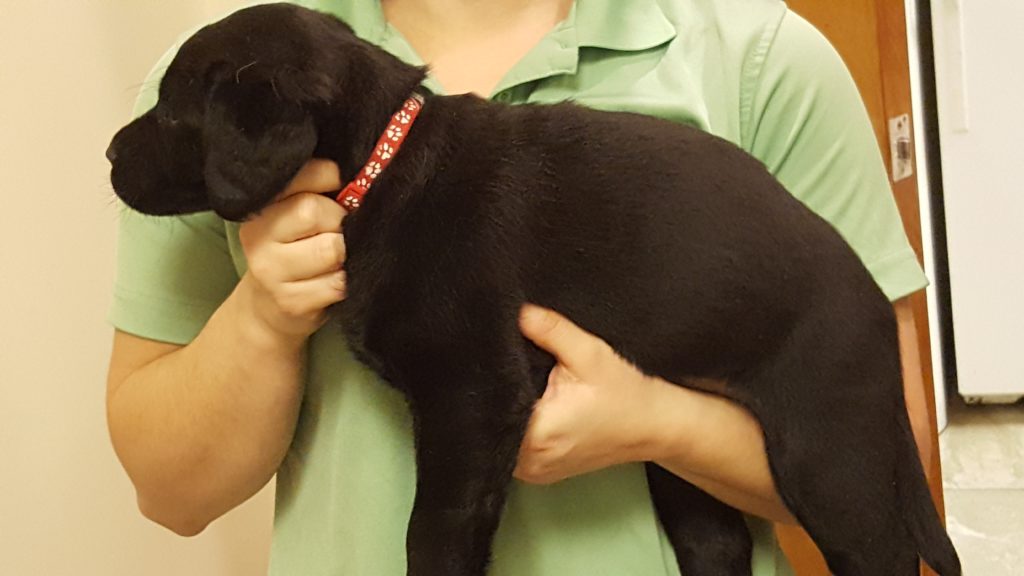 Ms. Red is getting some loving while she gets ready for her exam.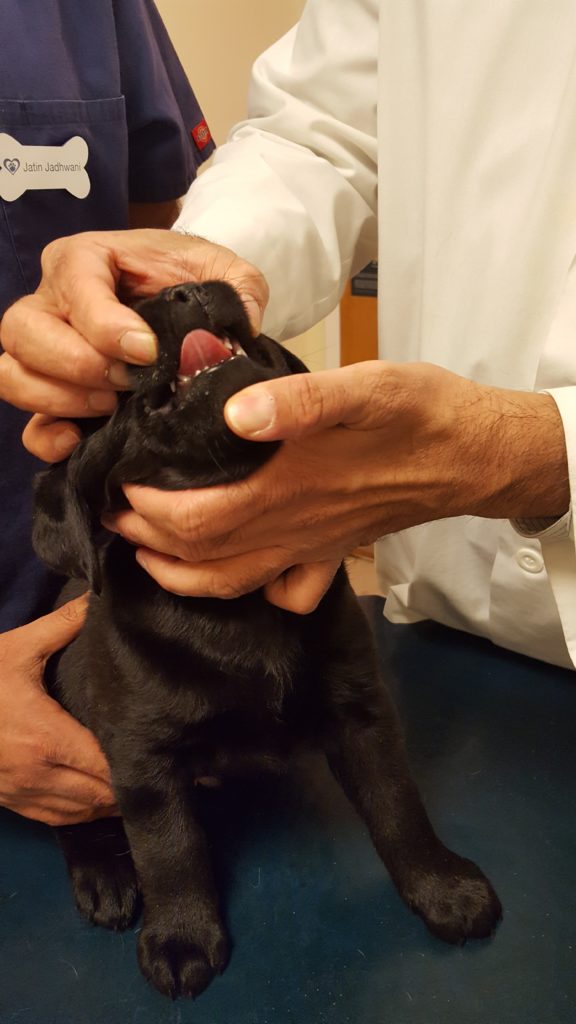 Very Nice!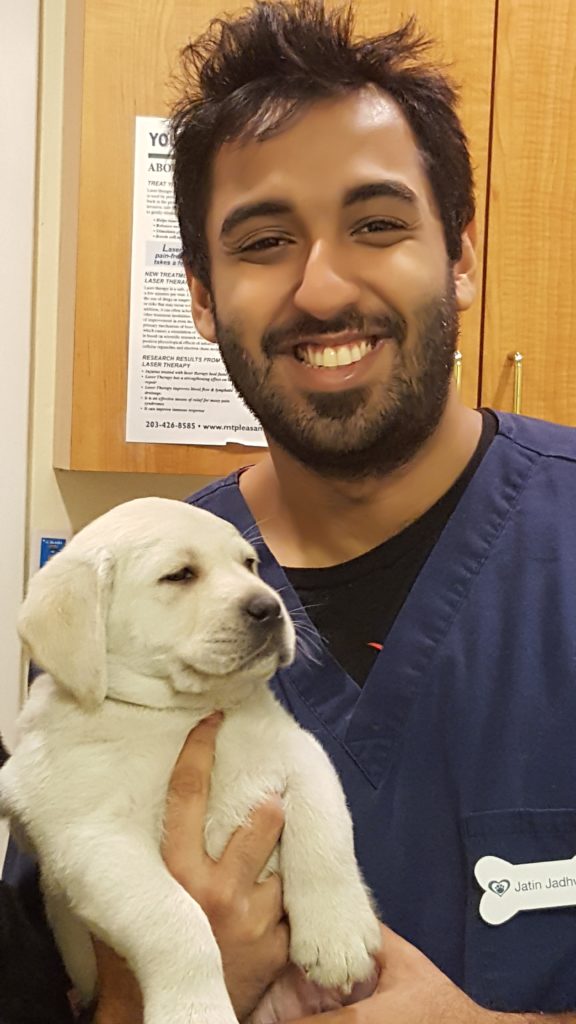 Everyone smiles here. Can you see the sly puppy smile?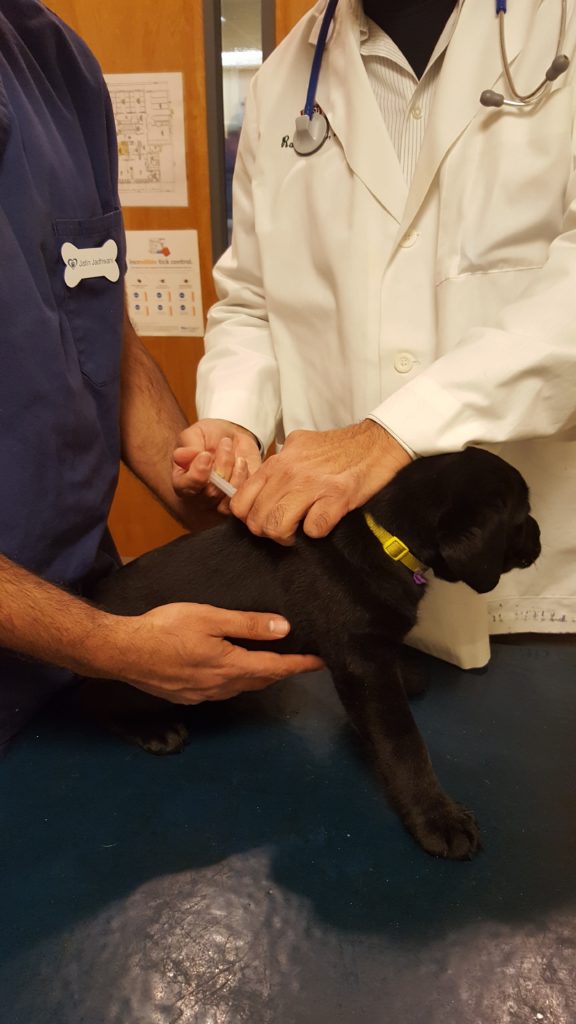 Ms. Yellow was so brave. She did not make a peep.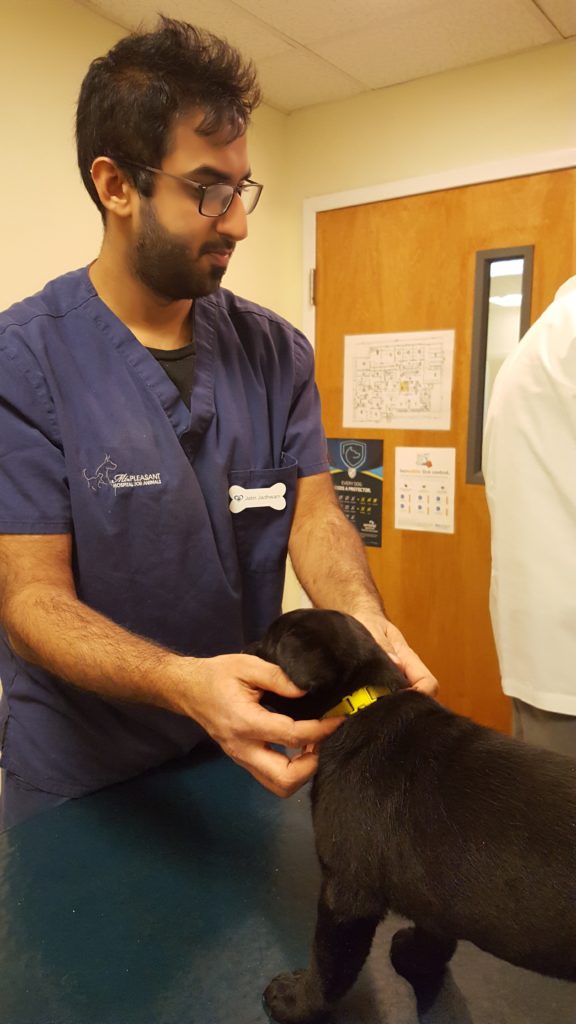 Our vet tech, JJ keeps Ms. Yellow calm.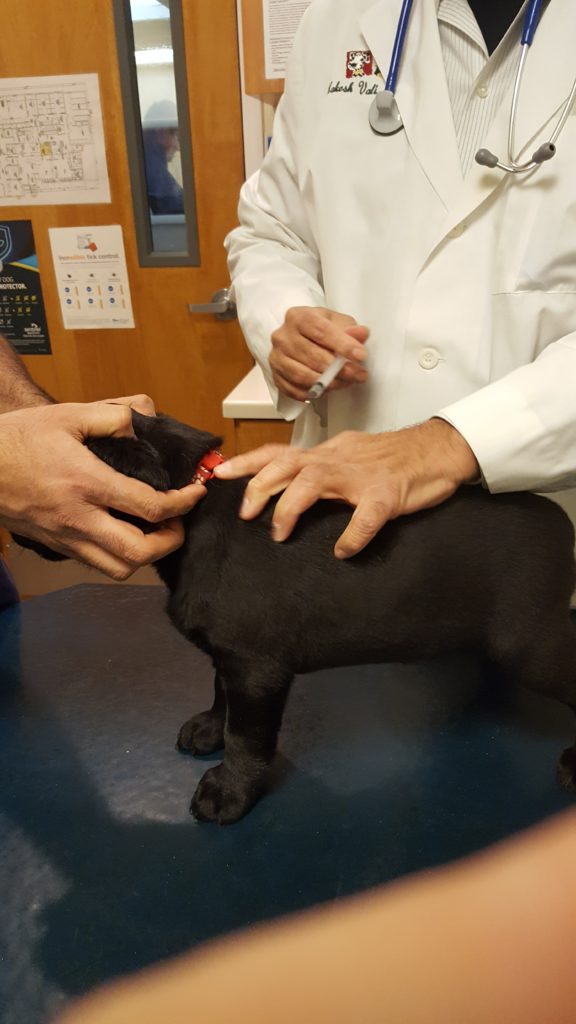 Dr. Vali gives Ms. Red her puppy shot.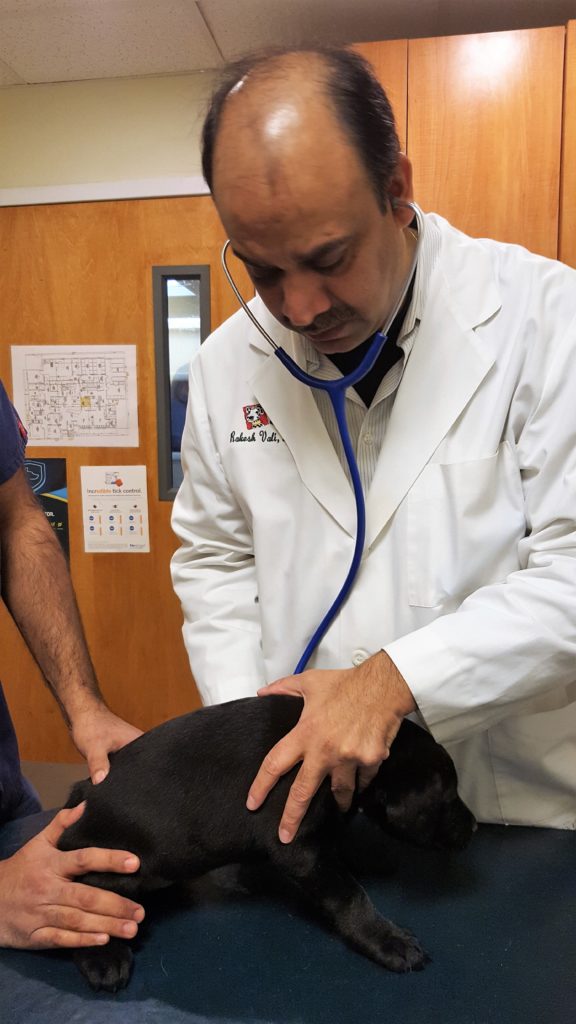 All the puppies received the same thorough exam and vaccinations.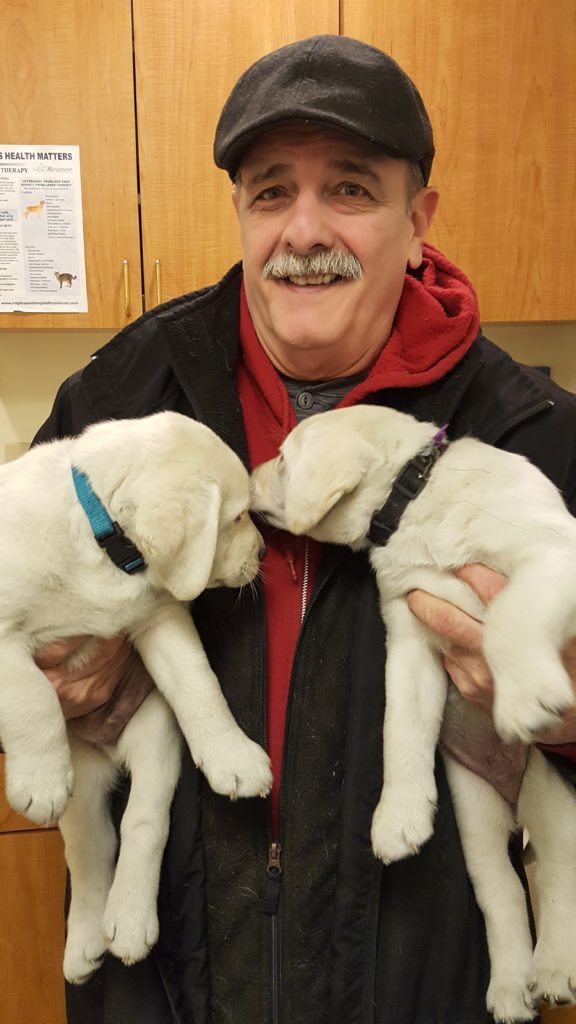 Mike held the two yellow boys.
They weighed exactly the same!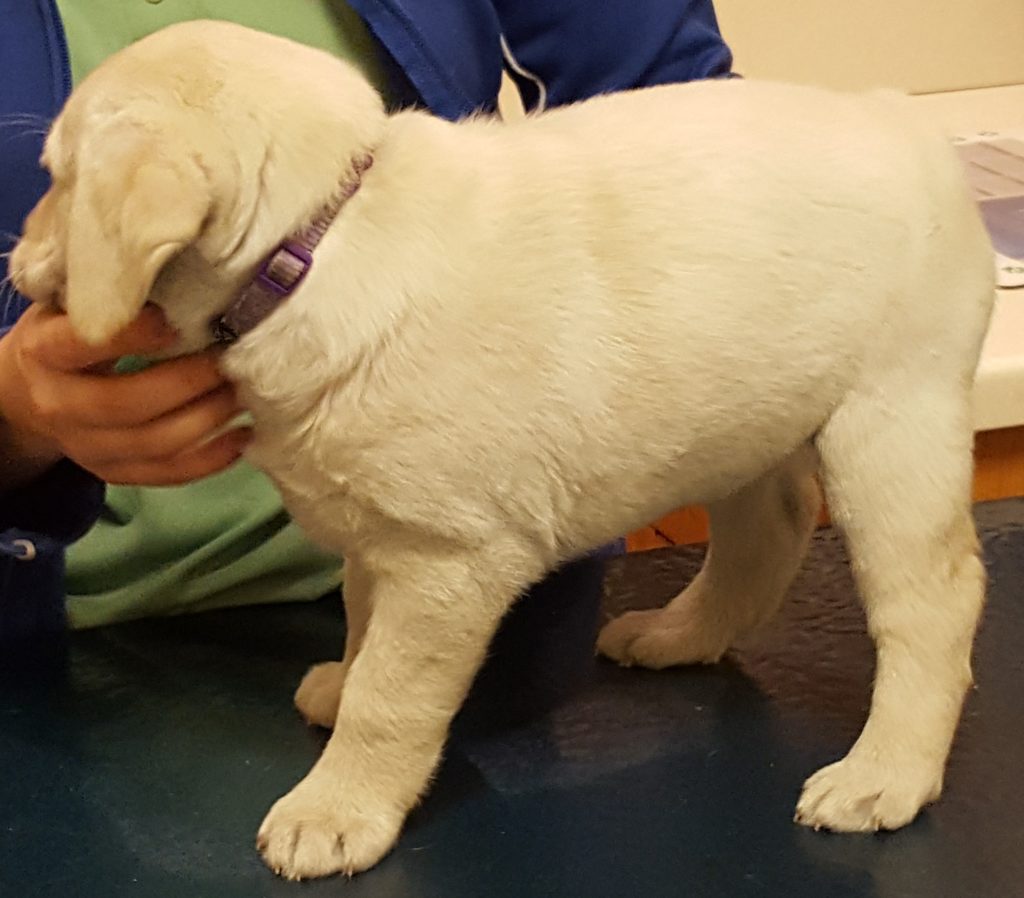 Ms. Purple is posing for us. She is very relaxed about everything. 
Everyone gets kisses before we go home. 
And we are on our way back to A Family Farm for some lunch!