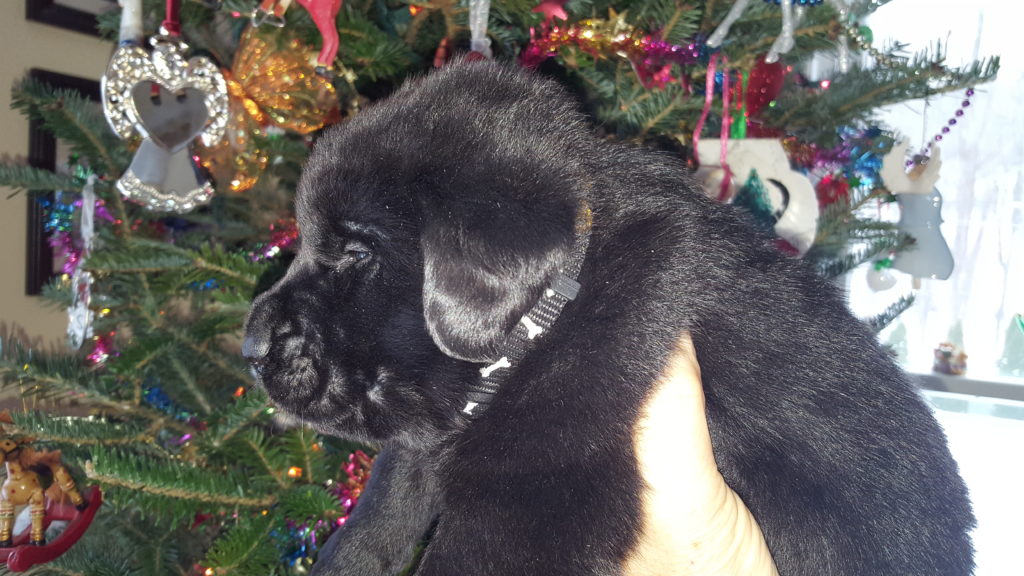 This handsome boy is the "Big Boy" of the litter.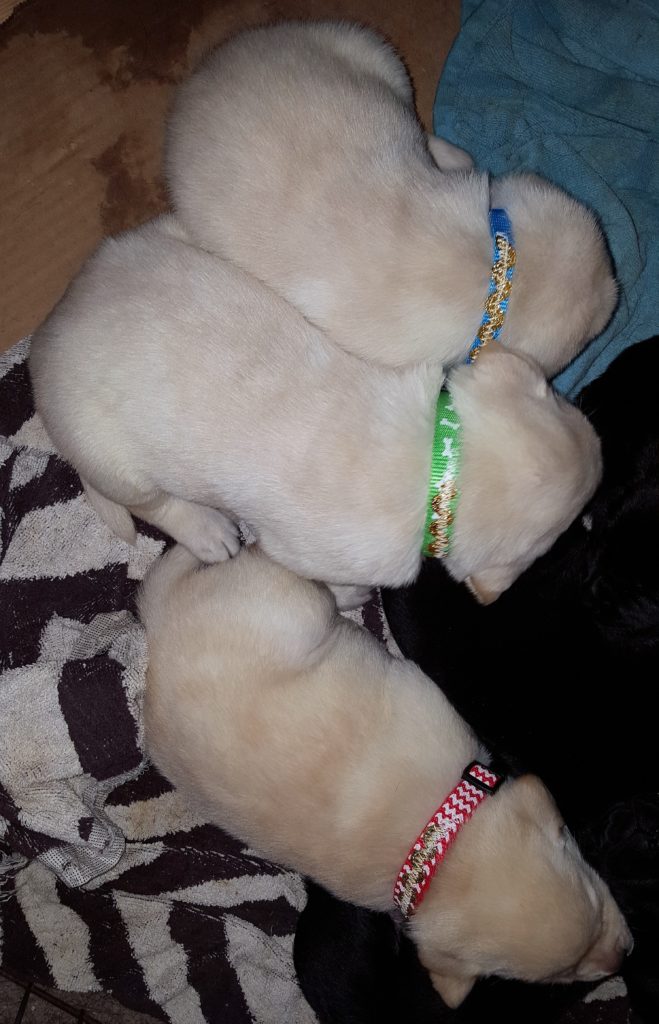 The Aqua collar is a girl and the Red and Green collars are boys.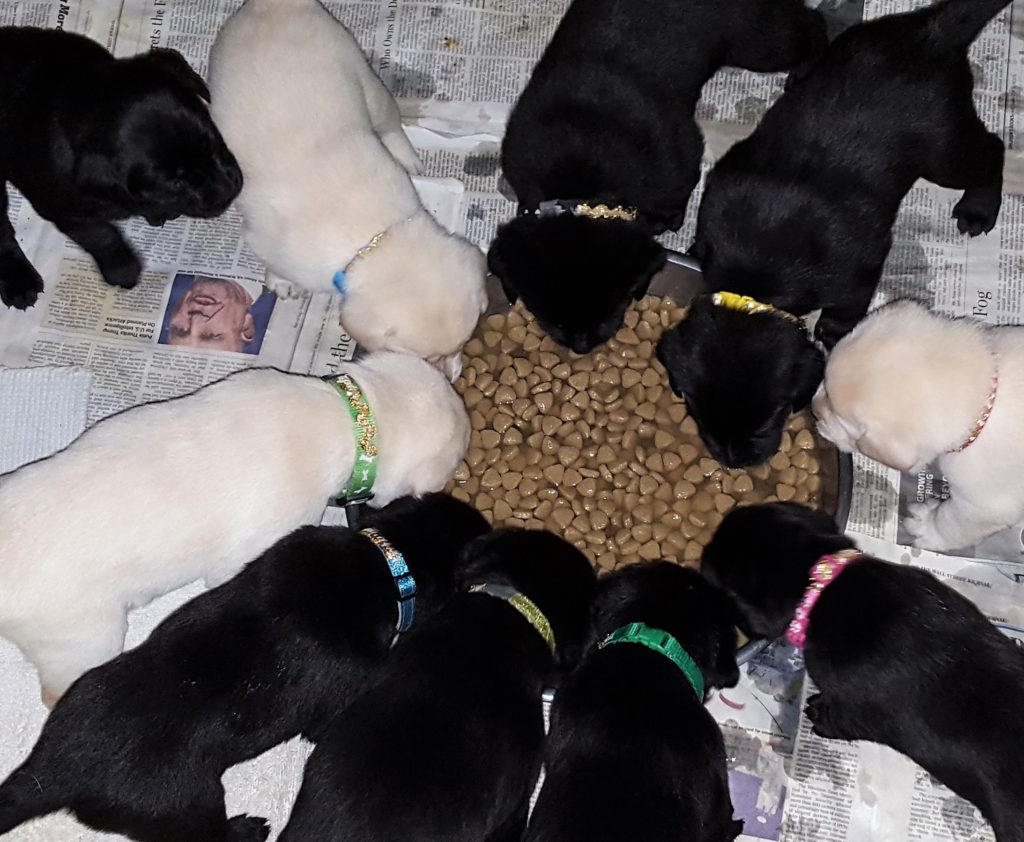 Now we can see who is eating and watch their progress.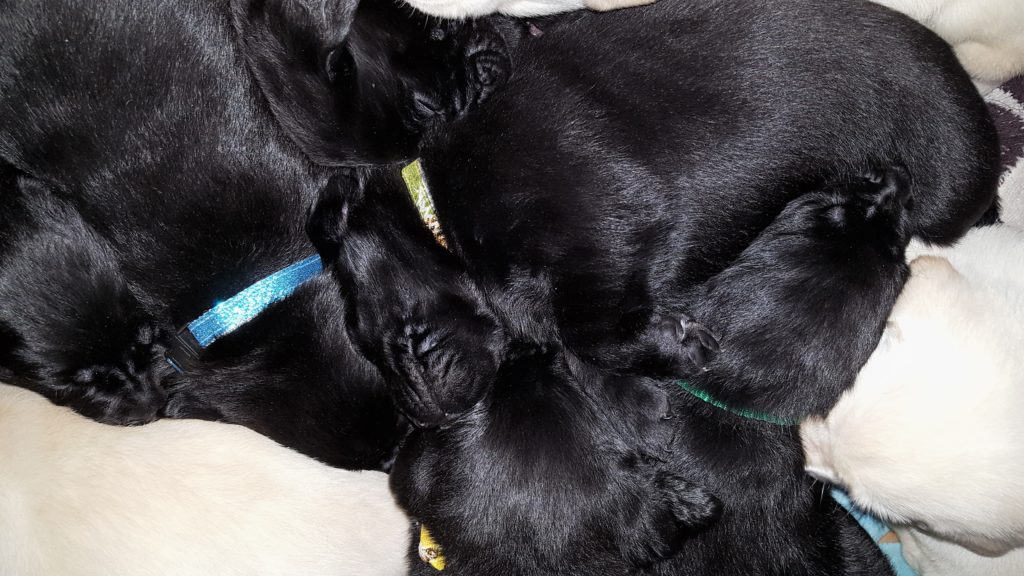 Where does one puppy start or end?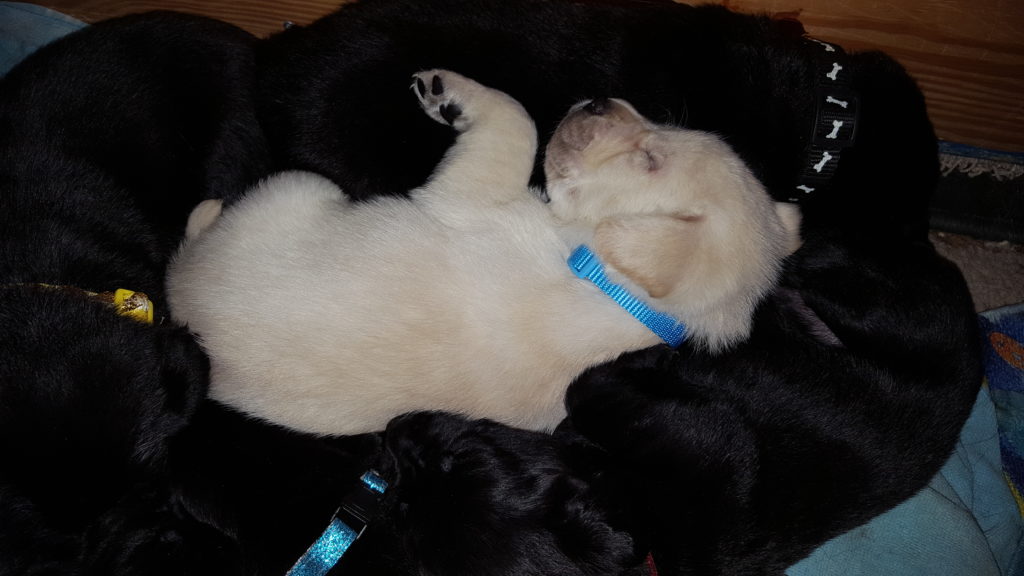 Sleeping beauty in the middle of her brothers and sisters.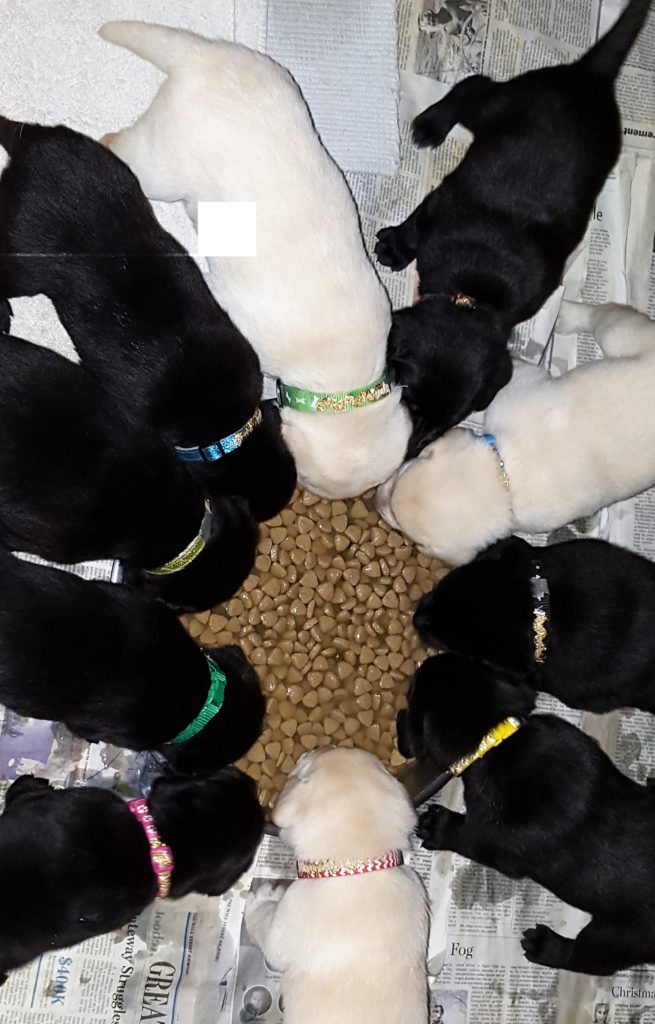 All of Gracie's pups have a gold ribbon sewed to their collars.
The other two litters will have different ribbon so we know who their moms are.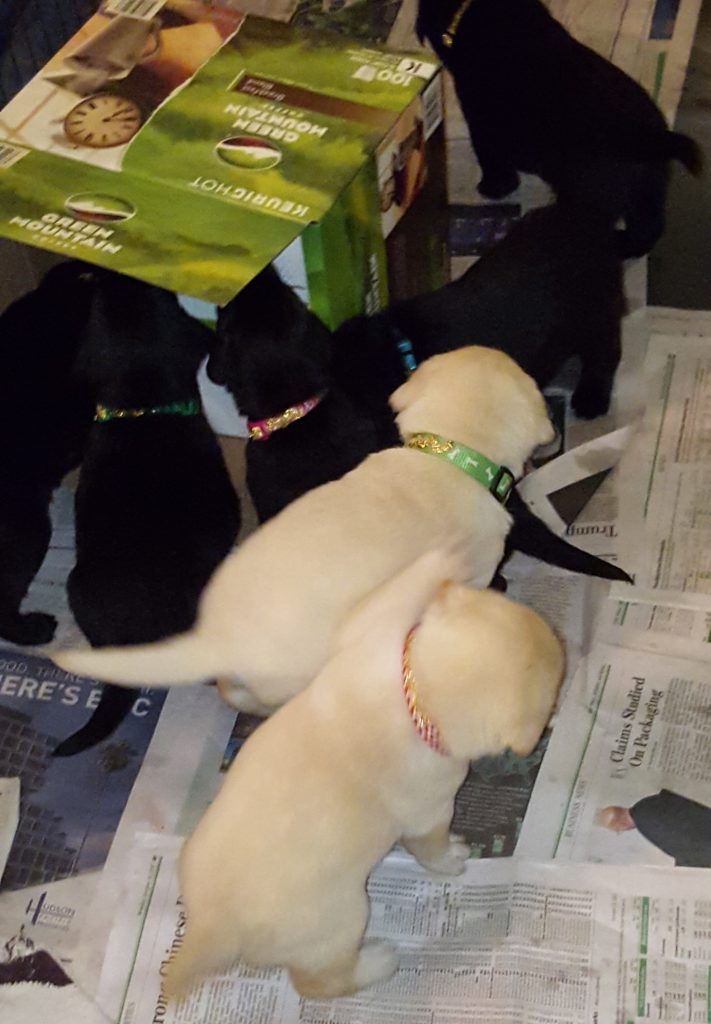 An empty cardboard box is always something that interests the puppies.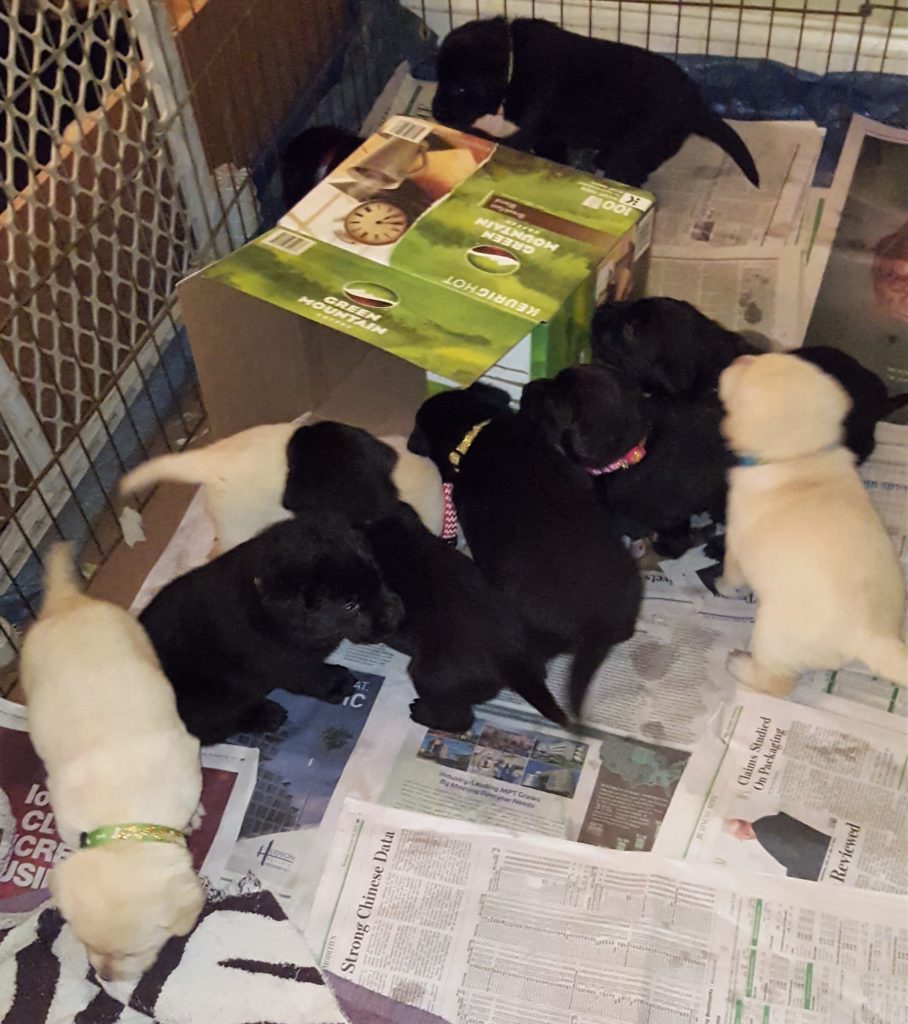 They were all very curious about this box.
Some wanted to eat it and some just went inside.
Pretty soon they will climb on top of it.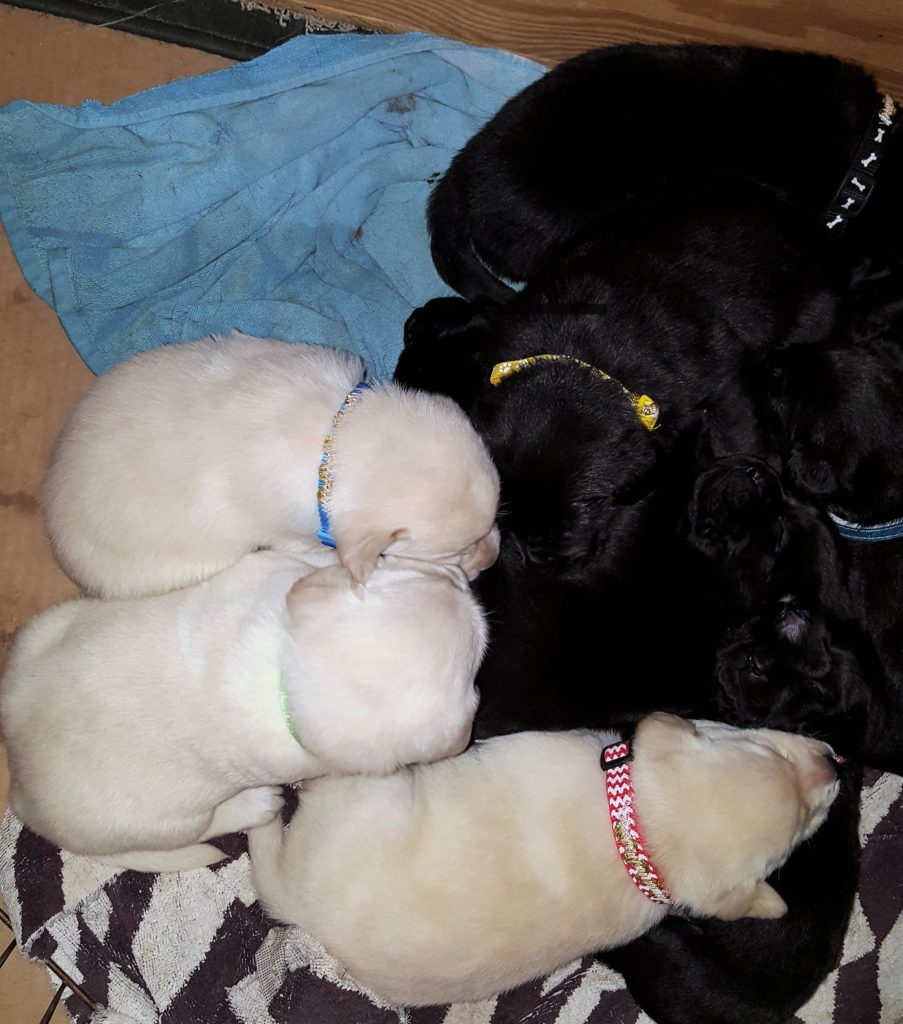 Now that the box excitement is over, let's take a nap.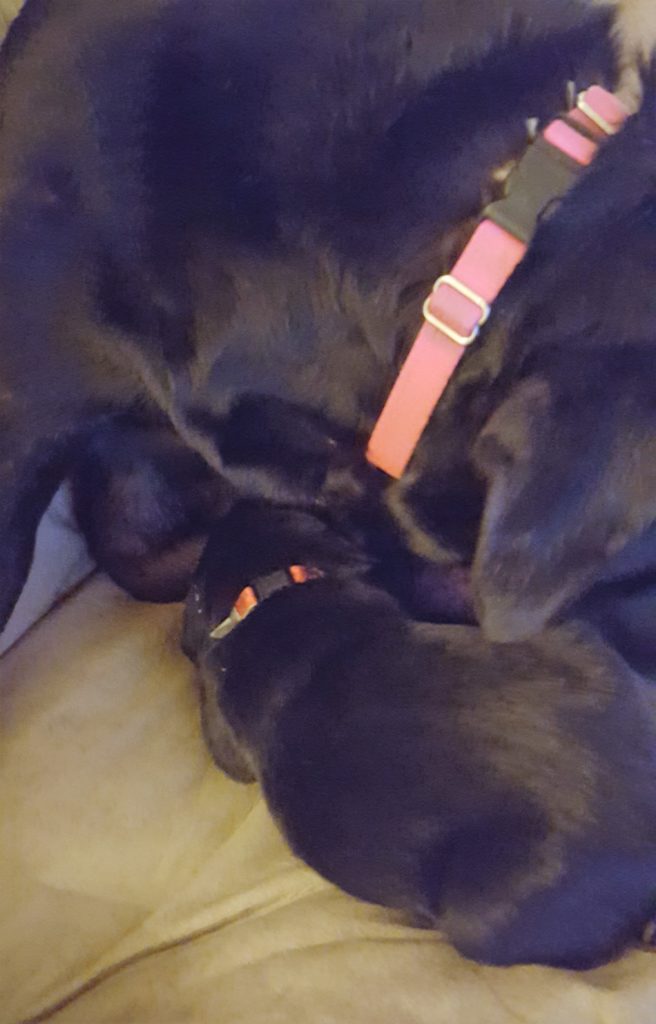 We let this pretty girl get some one-on-one time with Gracie.