Gracie Clementine's pups have moved into our kitchen.
They are eating Blue Buffalo puppy food and growing quickly.
Gracie feeds them briefly and then lets them play.
     There is a lot more room for running around now.
Puppies need room to play.Our one year old, Lexi is playing with the puppies. She is a Fun babysitter!!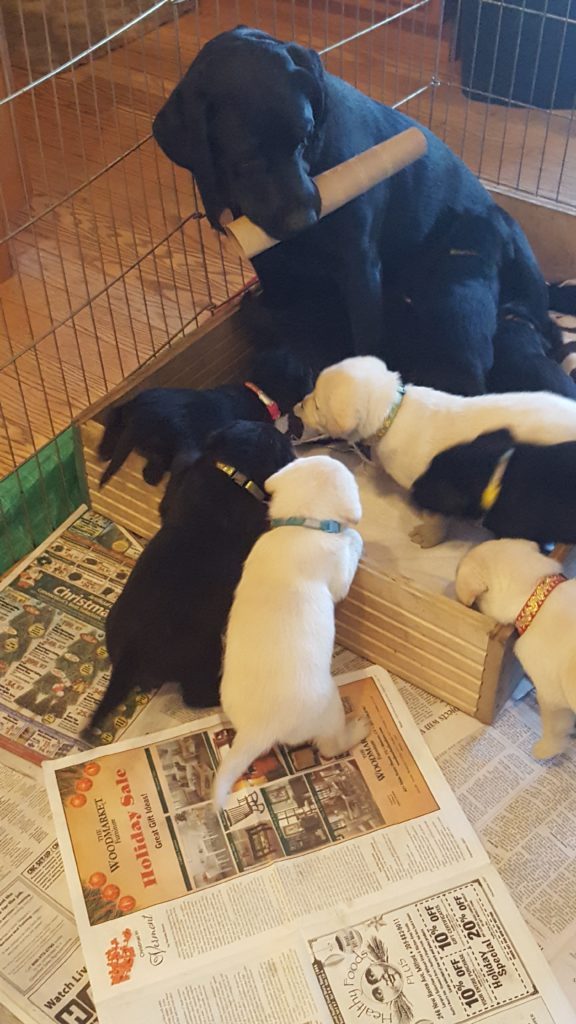 Lexi is holding an empty paper towel tube made of cardboard.
The game is on!
 The simple toys are the most fun!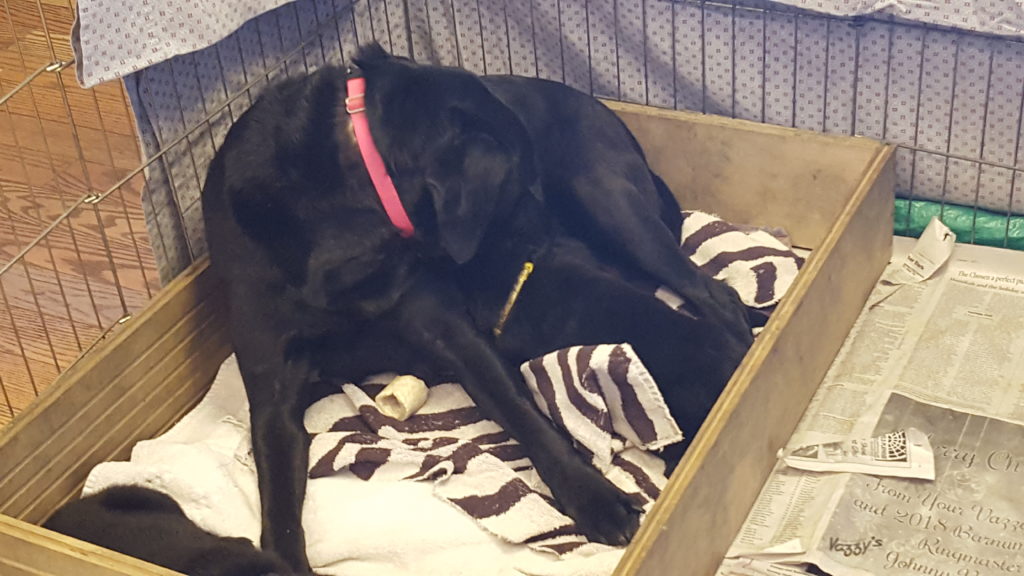 This is Gracie Clementine. She is letting Ms. Yellow
have some special one-on-one time with her.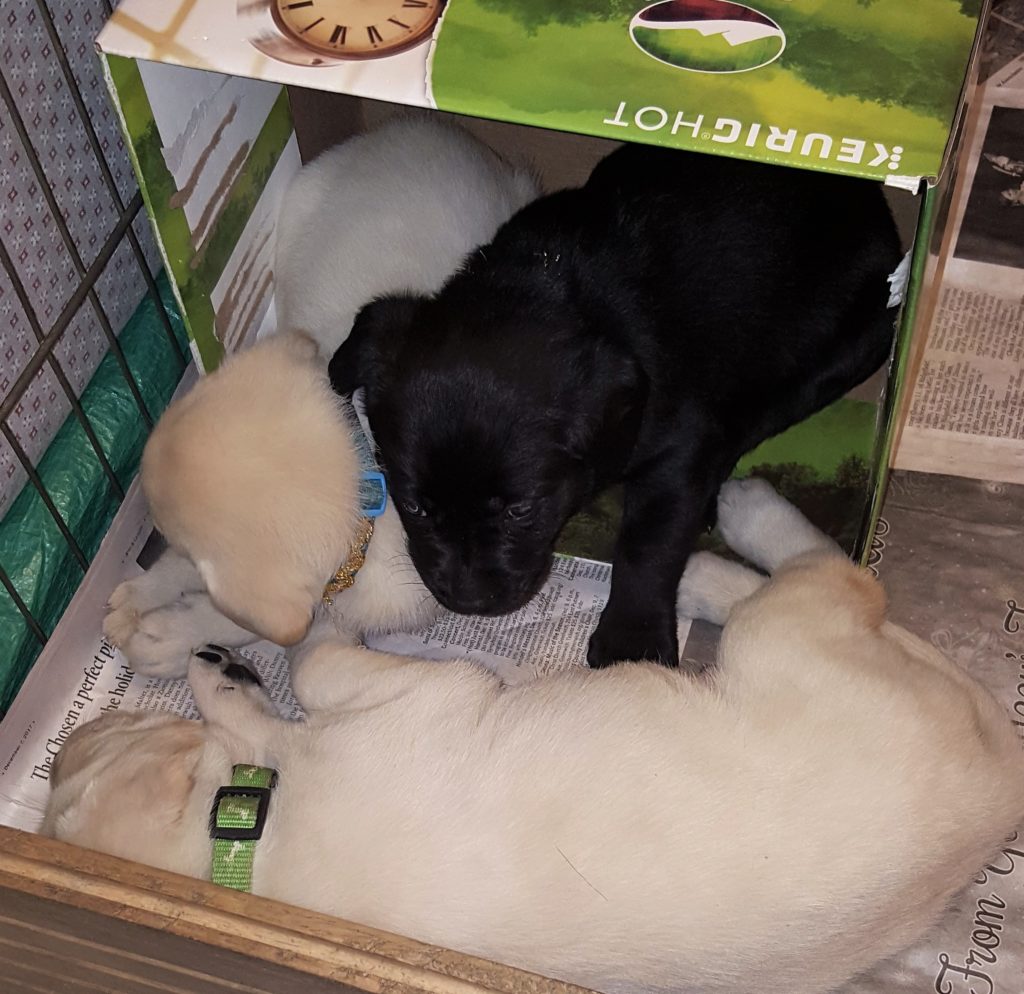 An empty cardboard box is now a "Club House"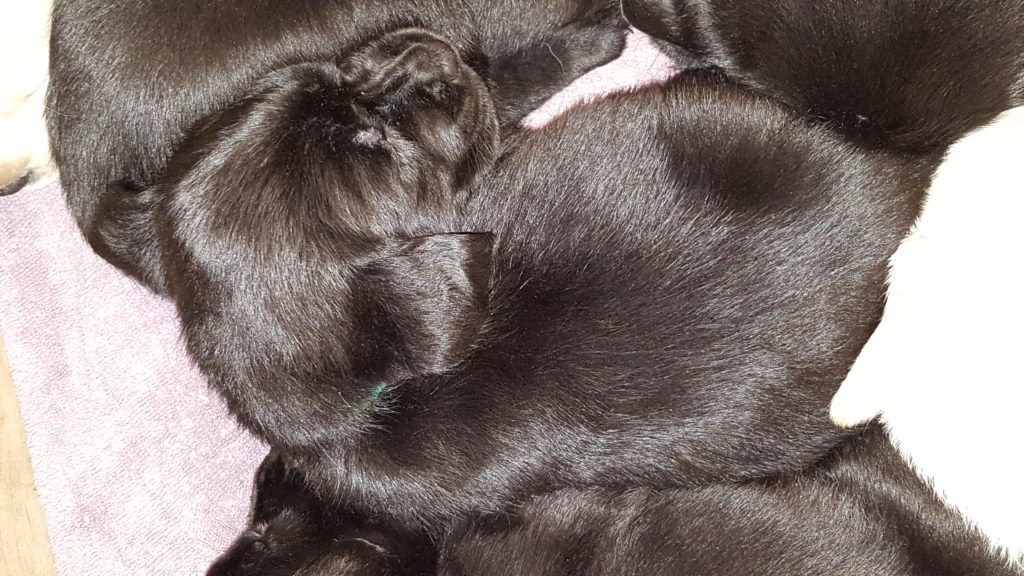 Sleeping babies.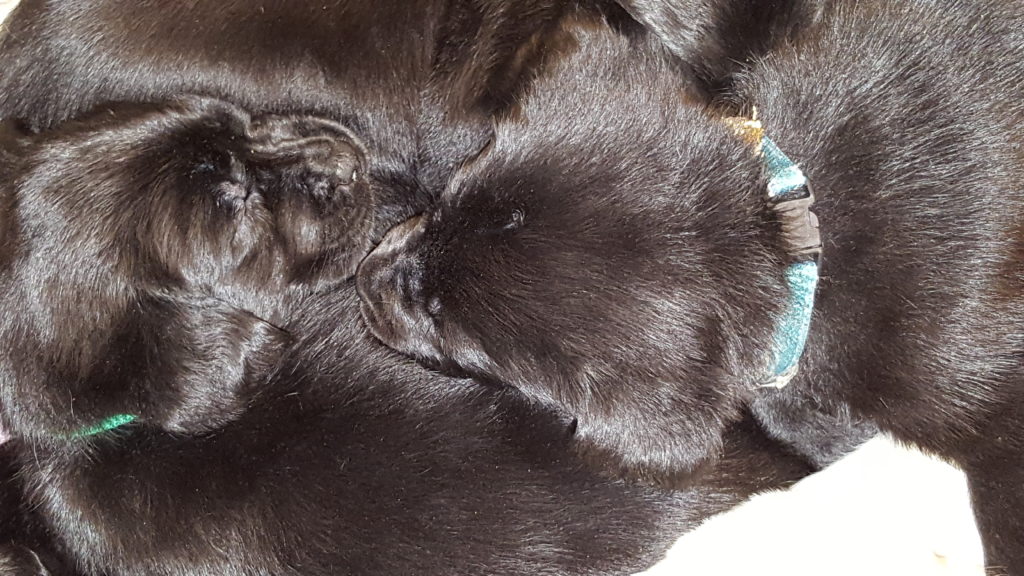 The quality food gives them healthy bodies and lustrous coats.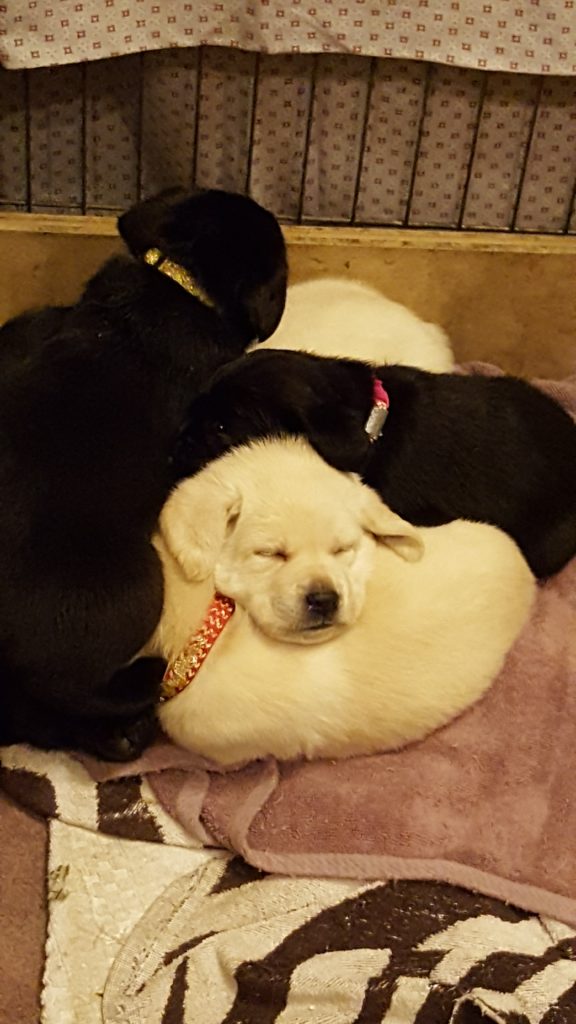 It's a Ruff life being a puppy.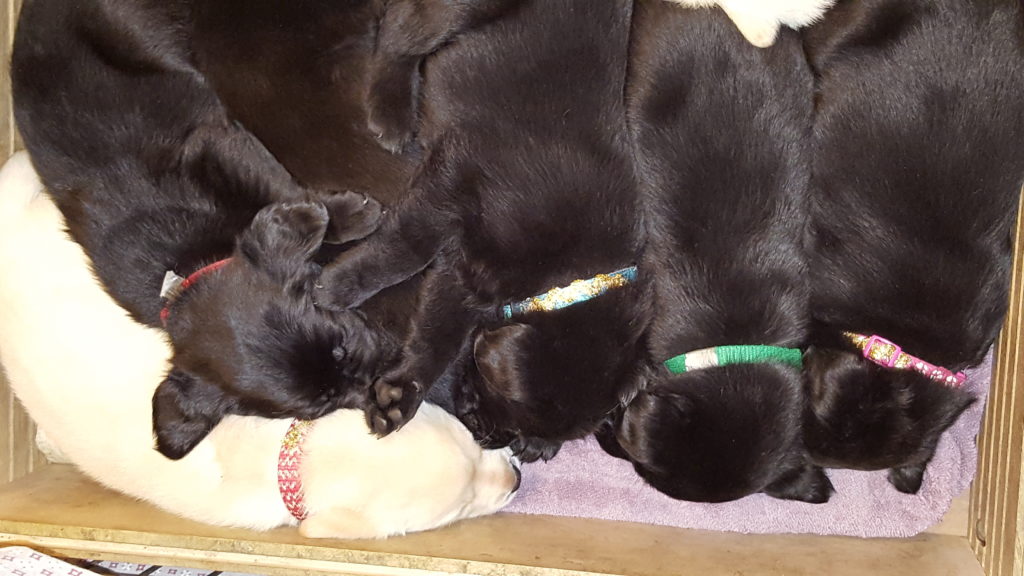 Beautiful babies all lined up.
They won't fit in this bed for much longer.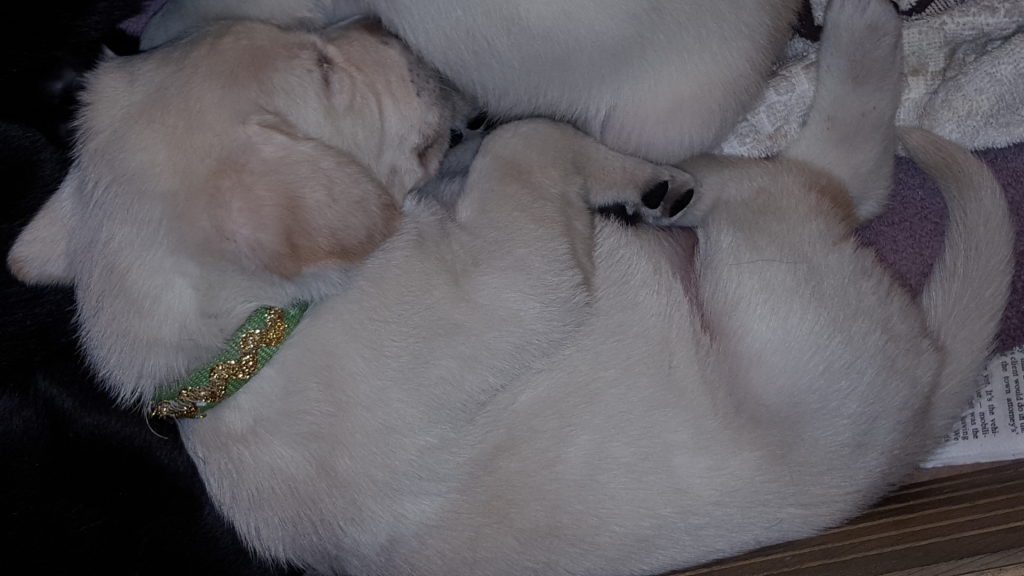 Sweet dreams Mr. Green.