Sally's pups are 3 weeks old today.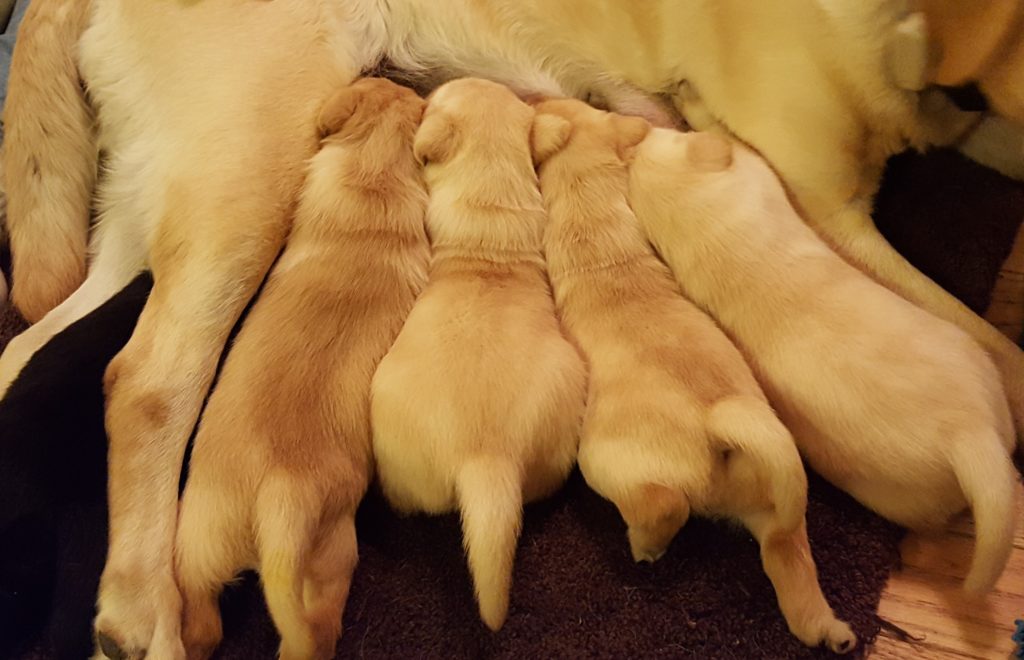 The black male knows where he wants to be.

There he is! Over on the left. Wonder what his name will be?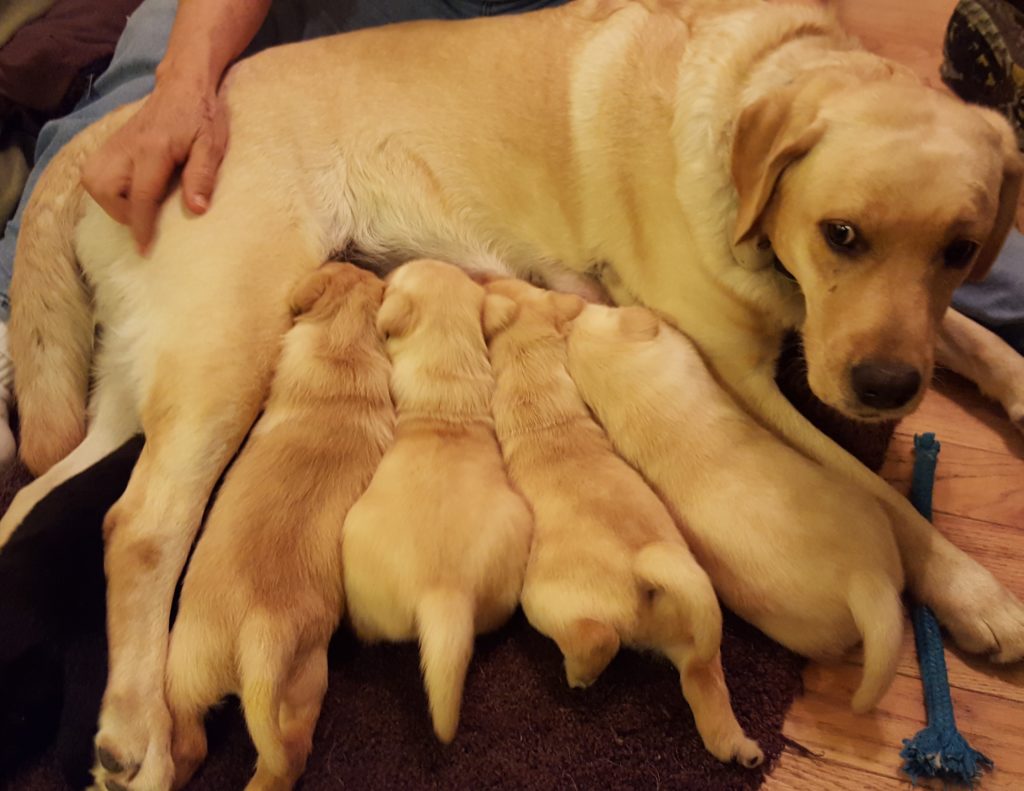 Sally has all five pups enjoying an evening snack outside of their whelping box.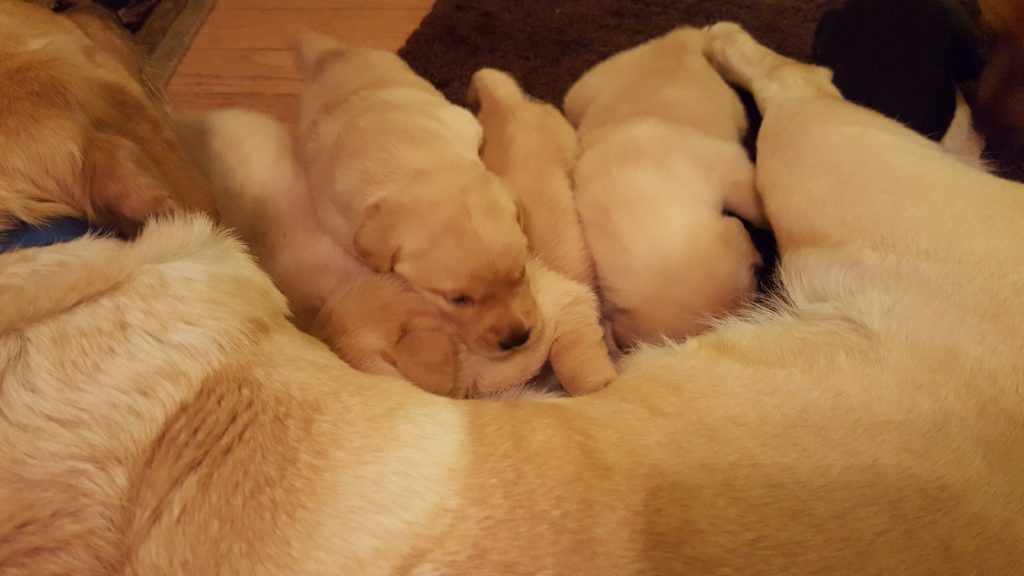 View from above……….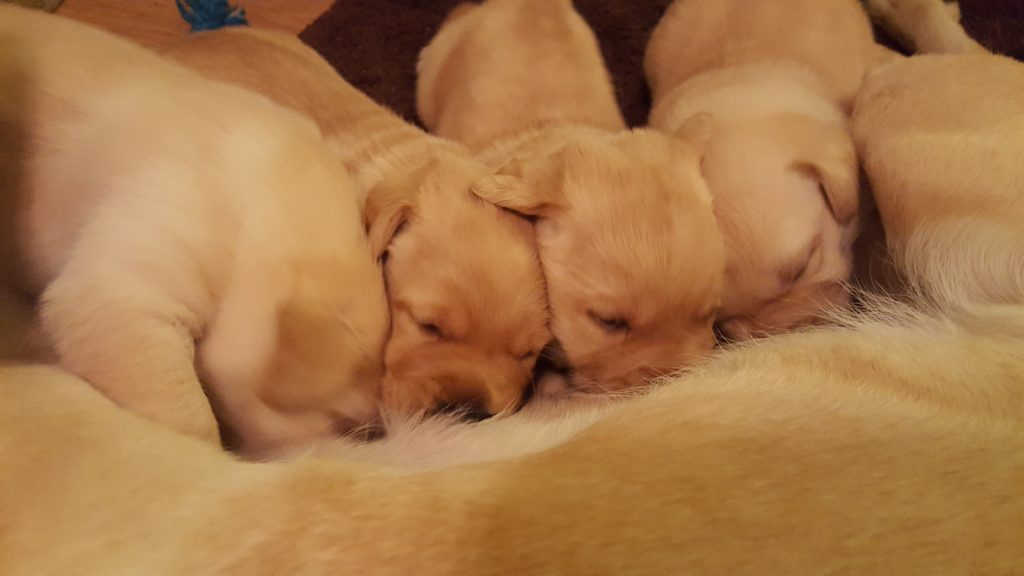 Such beautiful faces.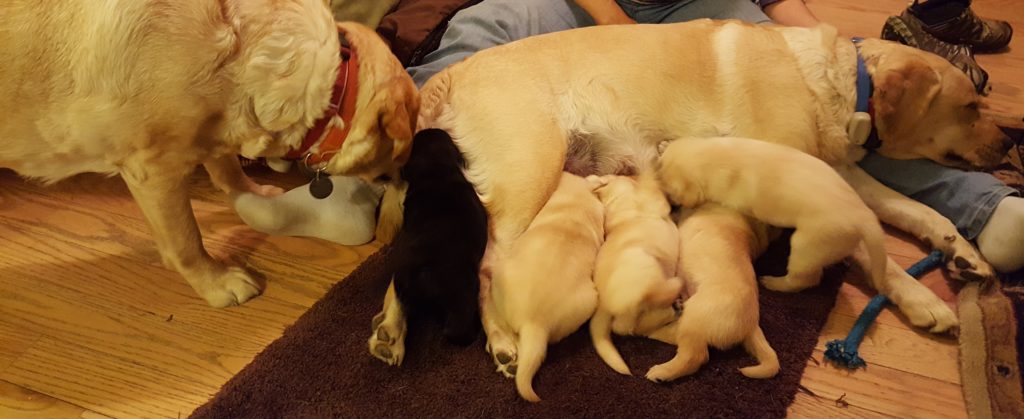 Aunt Tina came in to check her nieces and nephews.
Sally is relaxing on a nice soft carpet.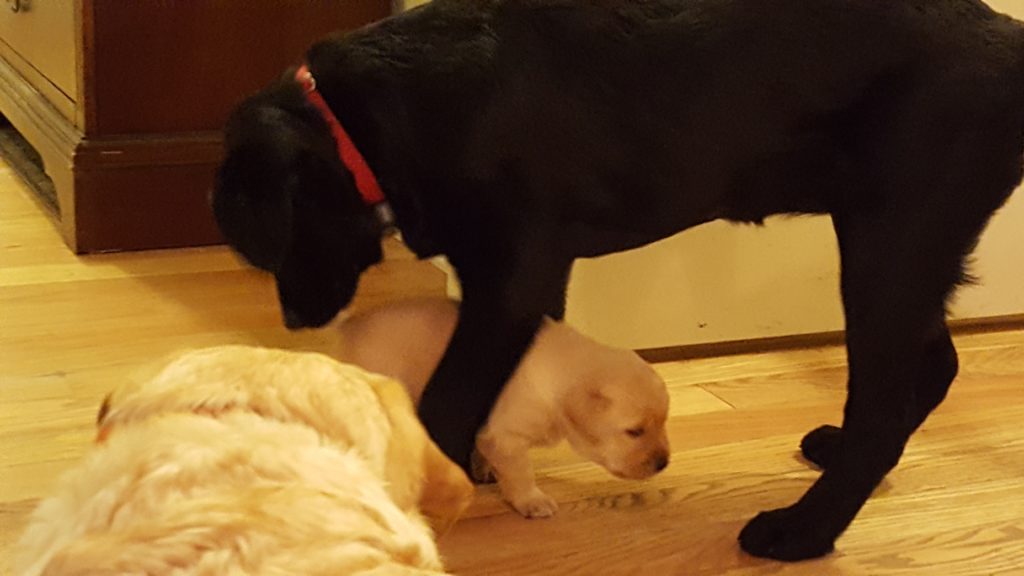 Lexi has been waiting for permission from Sally to play with her pups.
One of the yellow males is in between Lexi and Aunt Tina.