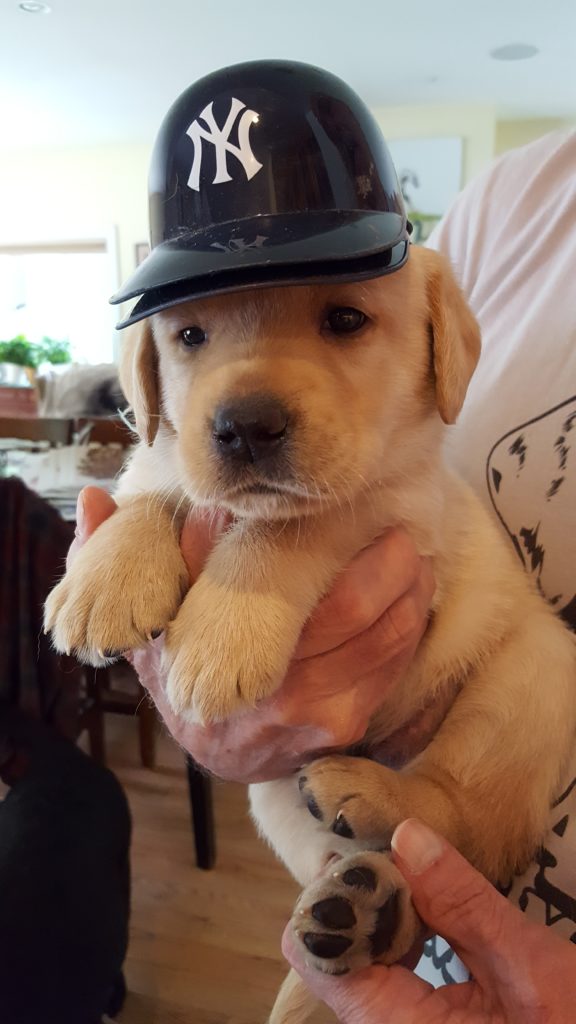 Ms. Aqua is a Yankee's fan.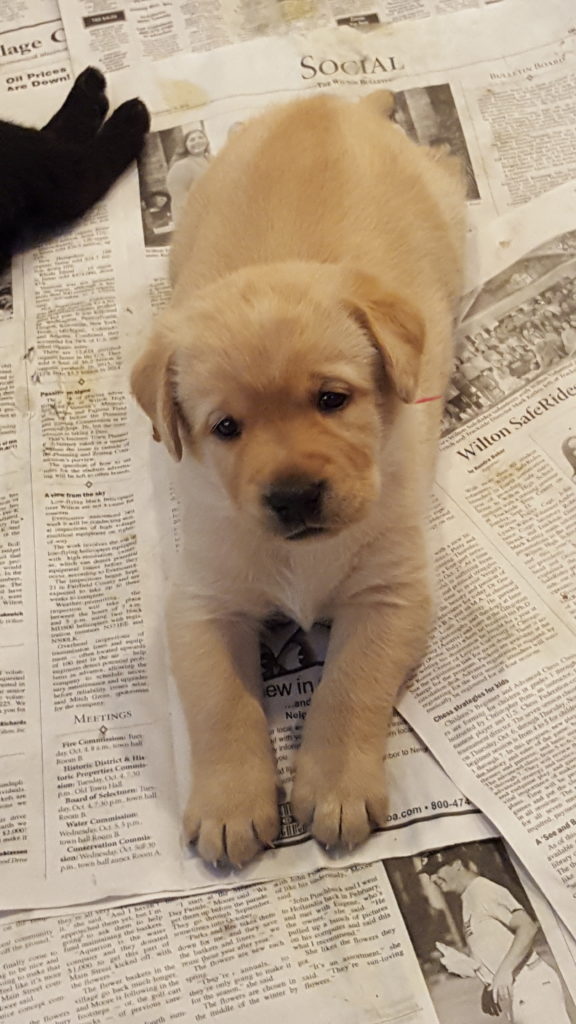 Ms. Pink likes the sports section.

 The puppies can stand up and drink now.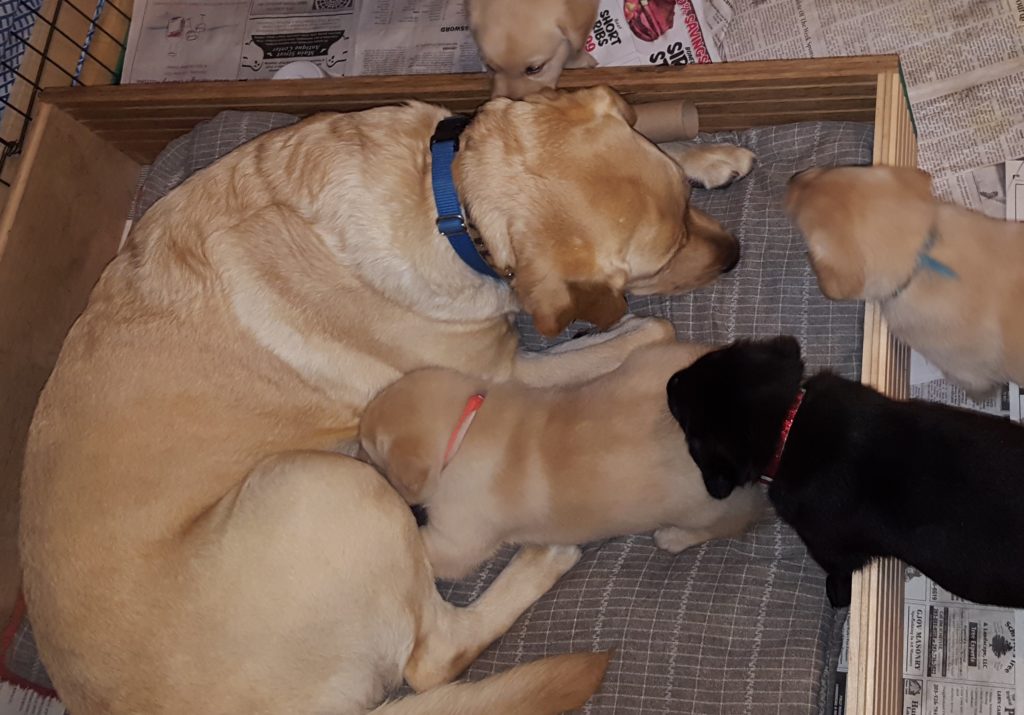 Sally prefers to feed everyone on the cushy bed we made for them.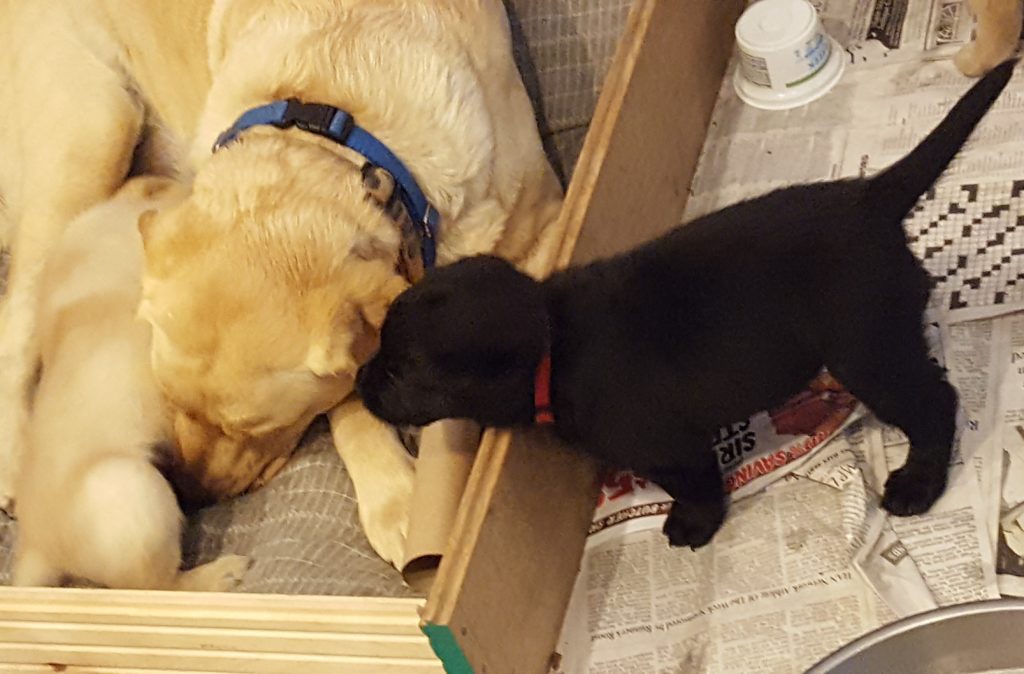 Mr. Red is whispering "I love you Mom."
Mr. Orange fits perfectly in the food dish.
Mr. Red also likes taking naps in the food dish.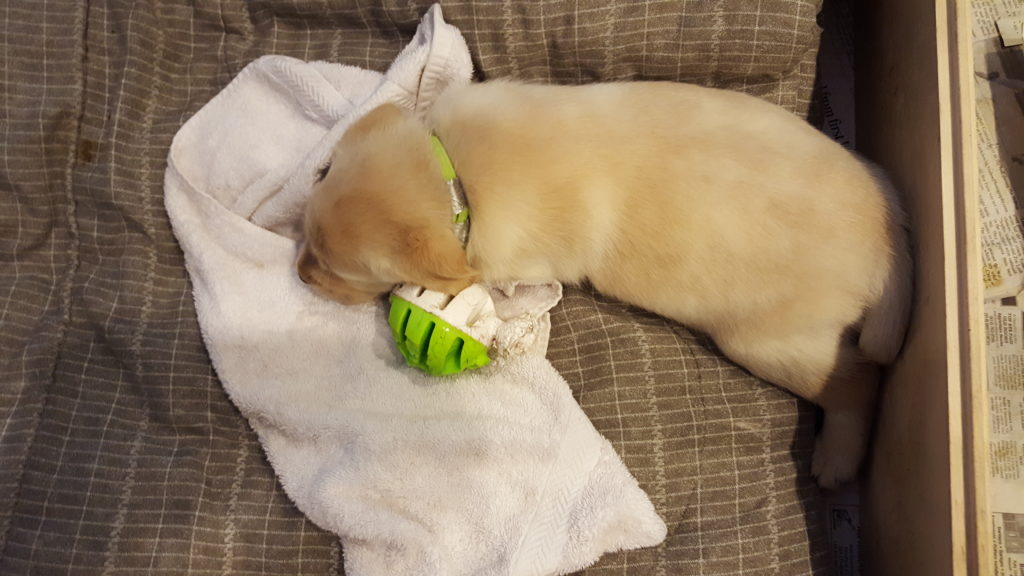 Mr. Green likes this toy that matches his collar.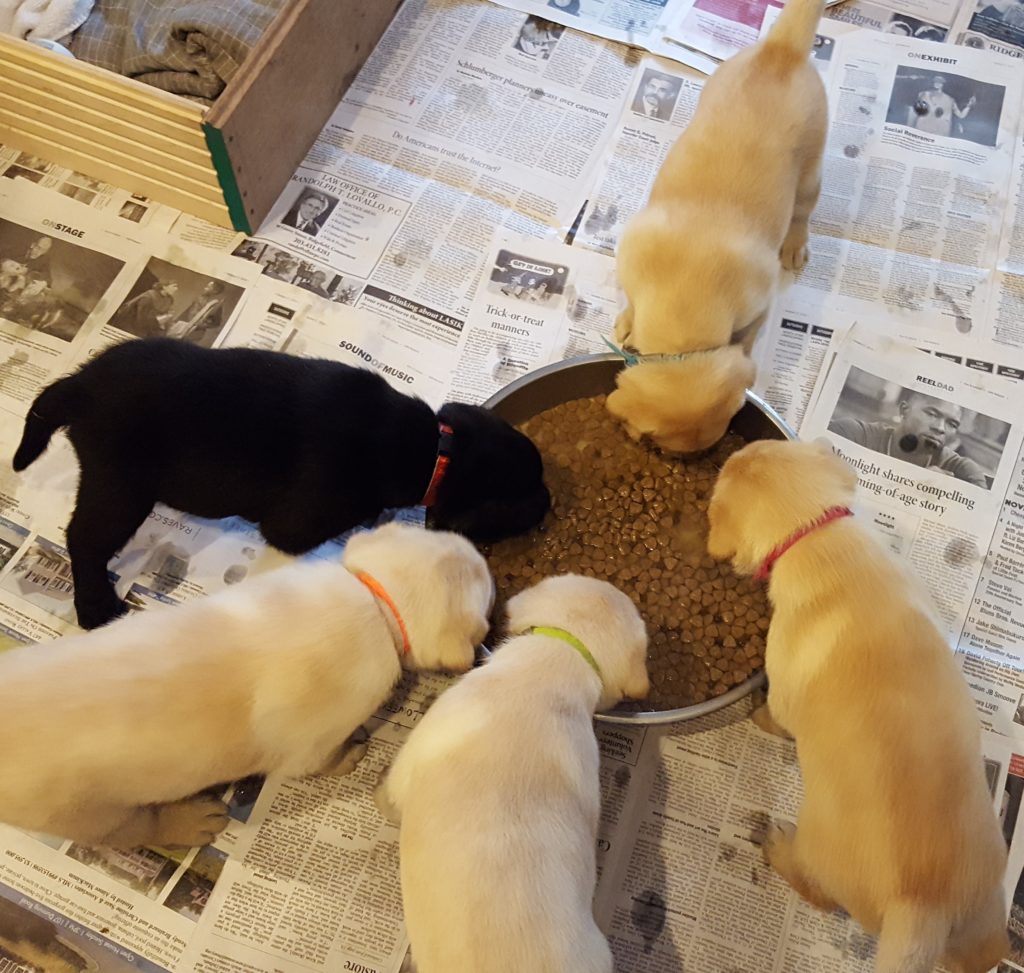 They all LOVE their Blue Buffalo Puppy Chow.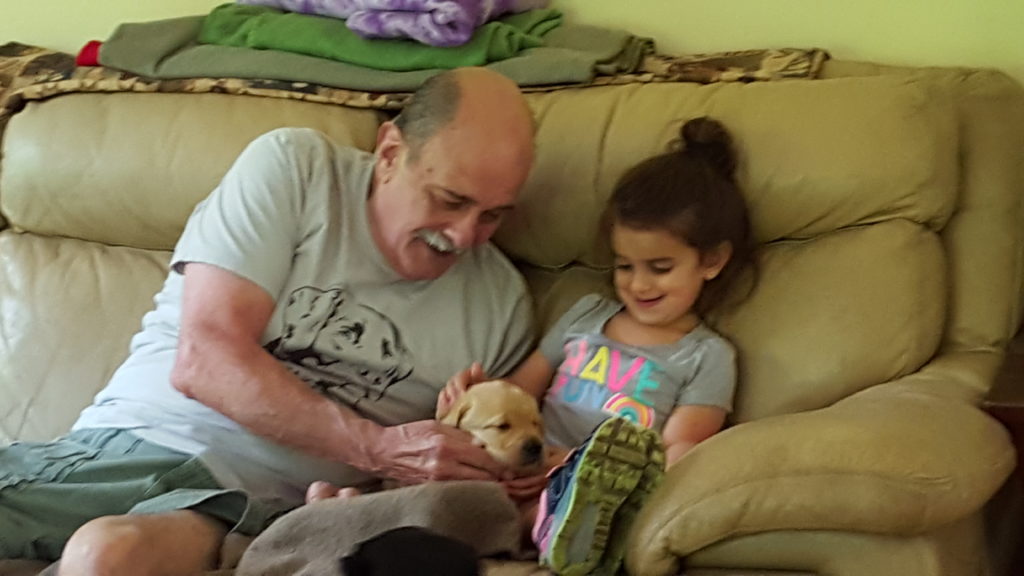 We play with all the puppies as much as possible and
let our granddaughter hold them with our supervision.
   Our granddaughter is safe with all these Labradors.

Mr. Red is curious about the set of stairs we have given the pups.
They will learn to climb up and down very quickly!

It's nap time right now……………..