Cupcakes all around!
Happy Birthday Mason, Jacoby, Sophie, Tallulah and Gypsy Jet.
We will be posting all your Birthday photos as they come in.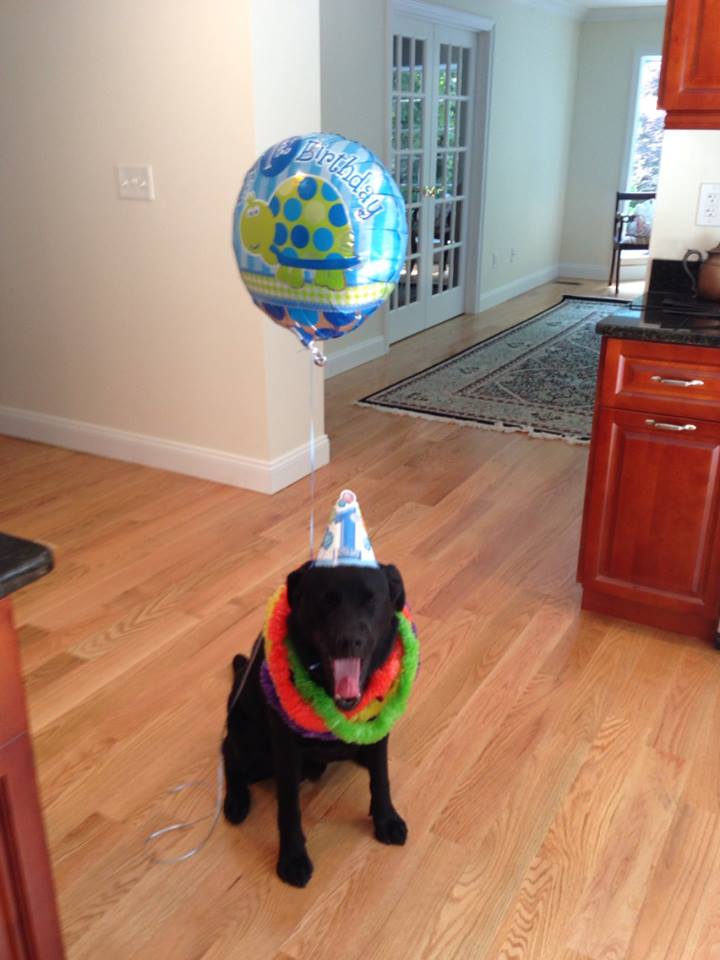 Mason is ready to hit the town! Where are the cupcakes????
His mom thought of everything!
He is one of Francie's boys born last year on August 20, 2012.
Mason was a chunky little puppy a year ago.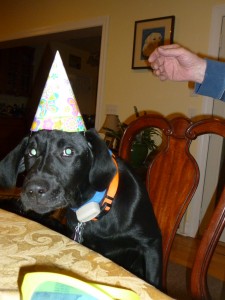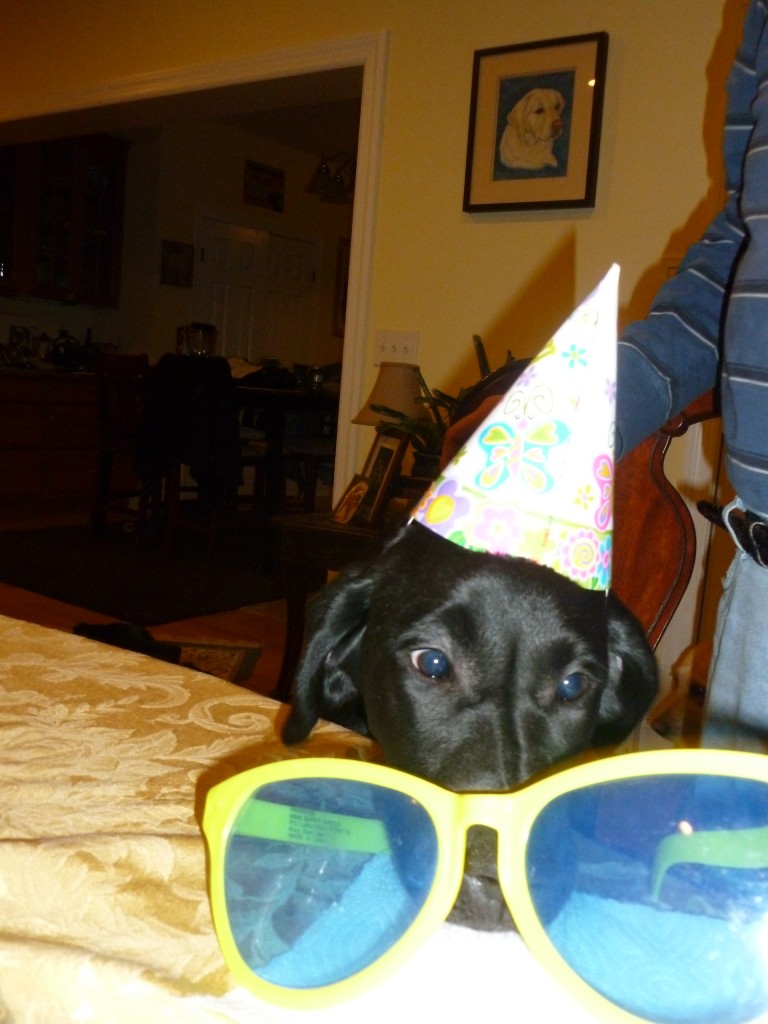 Gypsy Jet of A Family Farm we can still see you!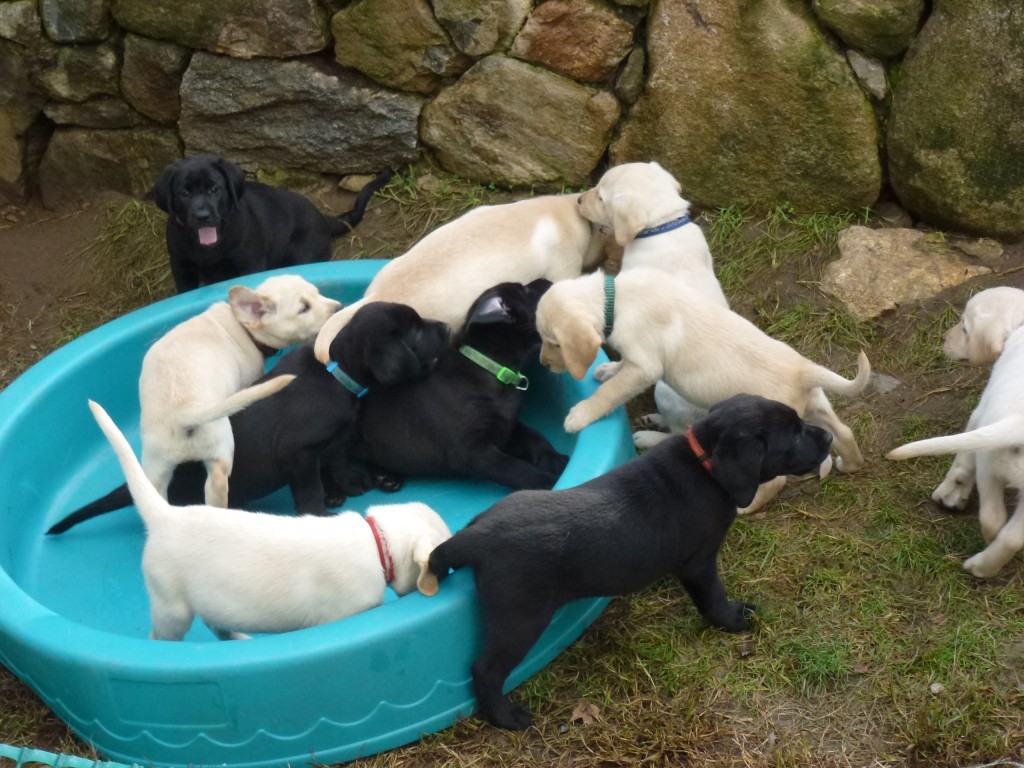 Francie and Kayla's pups were only one day apart,
so they were raised together.
This was one of their favorite places to play when they were outside.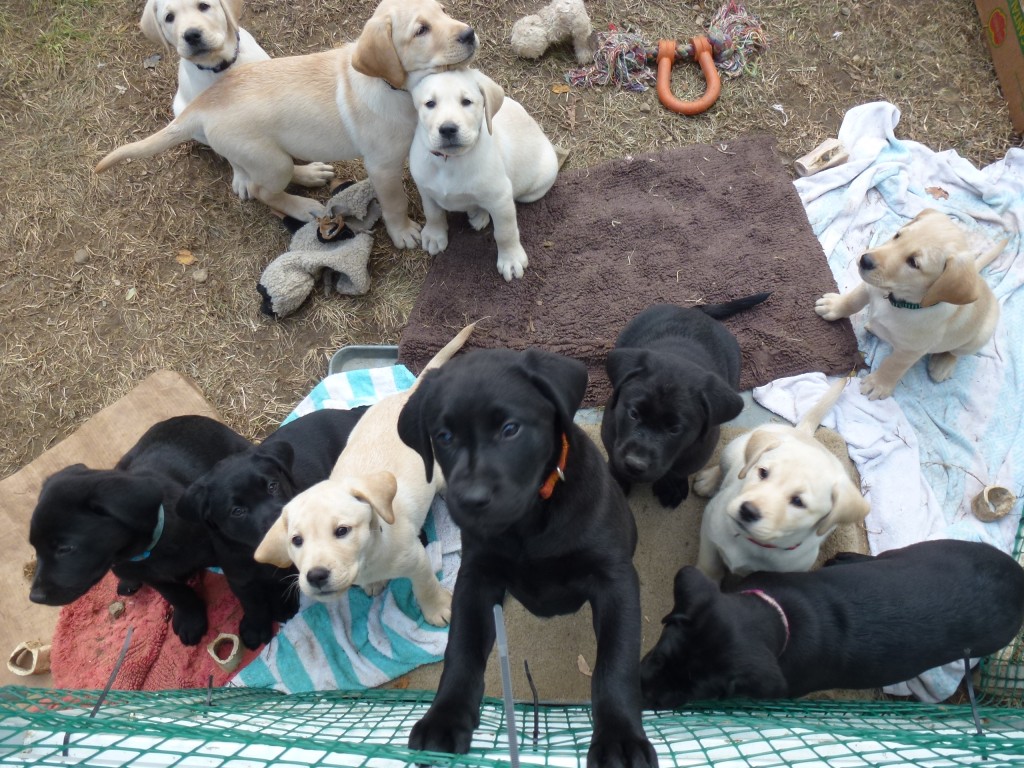 Francie had five pups and Kayla had six pups.
Gypsy Jet was usually up front, waiting for us to take her out.
Tomorrow, August 21, we celebrate all of Kayla's pups First Birthdays.
Please send party photos.