We've been very fortunate to be able to have so many visitors.
When you buy a puppy from us you are part of A Family Farm Labradors!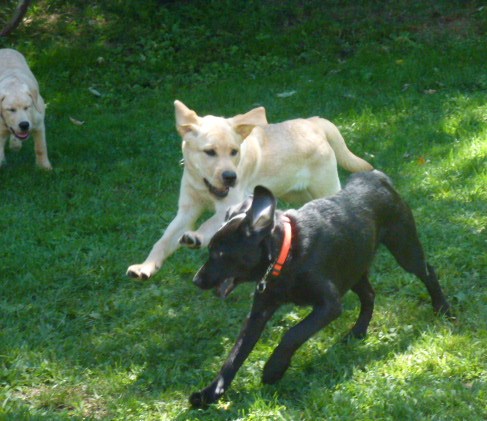 Angie and Nauset have their "flying ears" in full motion.
Sally is running to join them.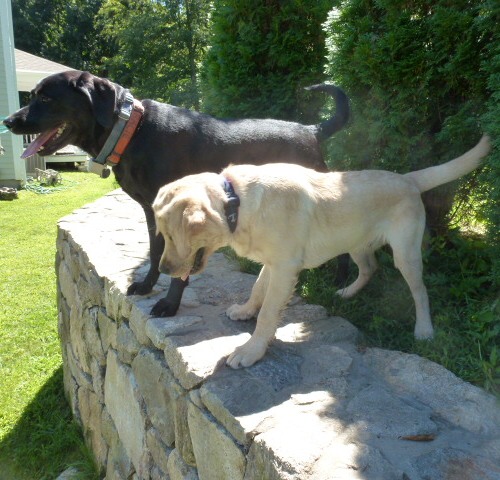 Gracie remembered Nauset and was showing him around.
She was one of his "babysitters" when he was small.
All of our puppies end up with all the other Labradors
caring for them and teaching them "dog stuff".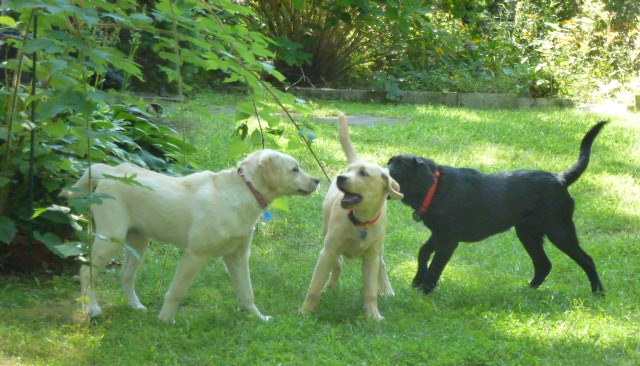 Daisy met for a play date with Sally and Angie.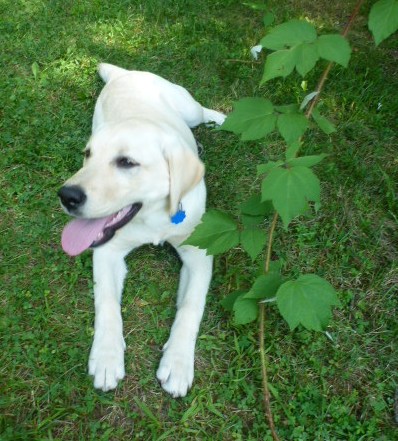 Daisy took a little break for a photo.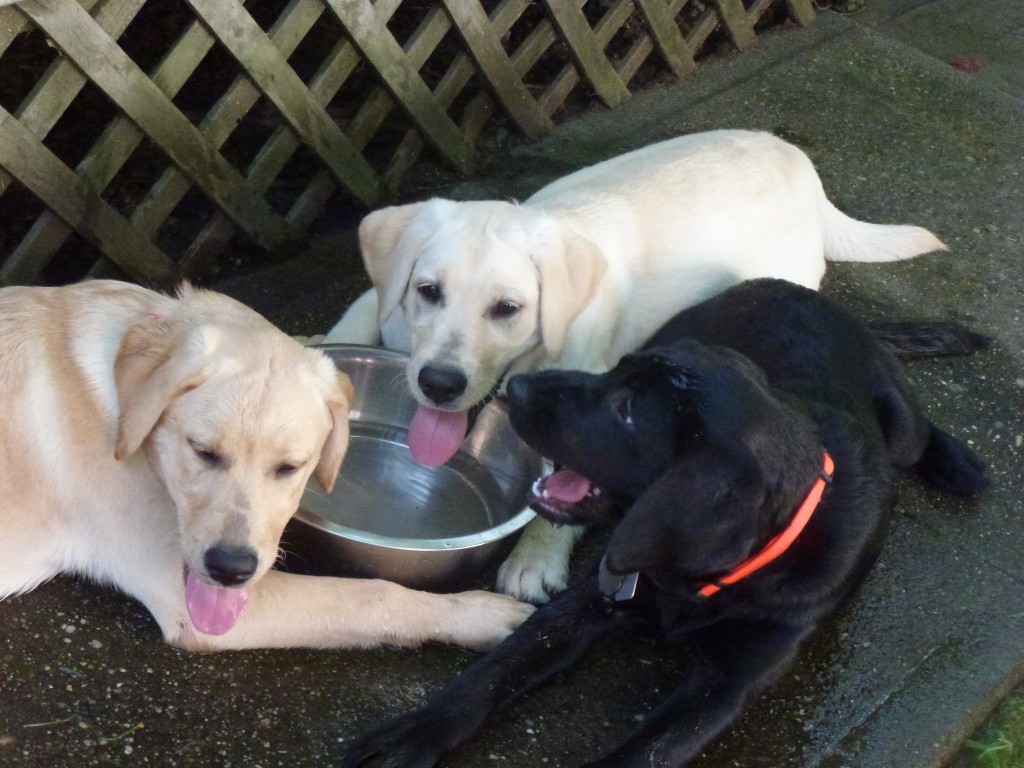 Sally, Daisy and Angie were exhausted at the end of their play date.
They cooled down on the wet ground, next to the water bowl.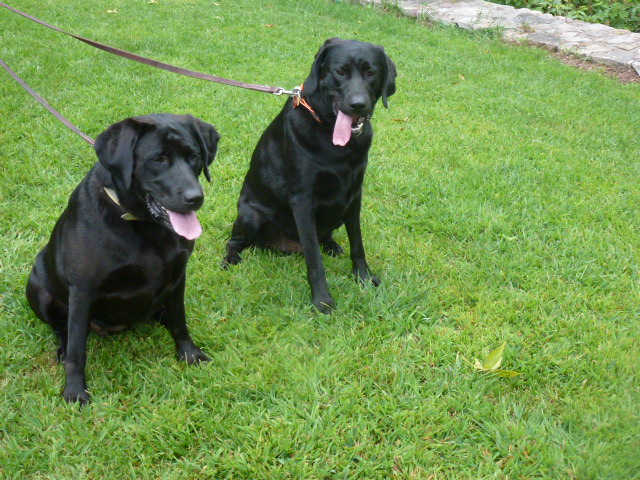 Laila Clementine and Just Jack are both from Francie Pants.
They are 2 years apart.
Jack knows how to carry his own leash "just in case".
His big sister, Laila Clementine taught him.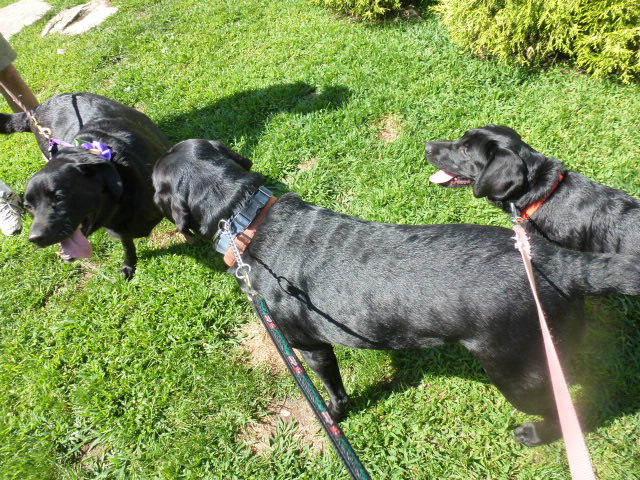 Belle greets Gracie Clementine and Angie.
Gracie and Belle's mom is Francie Pants.
Belle is six years old and Gracie will be three years old in November.
Angie is their niece.