Before Sally's pups went to their new Forever Homes,
they all had their first puppy shots
and a thorough veterinarian examination.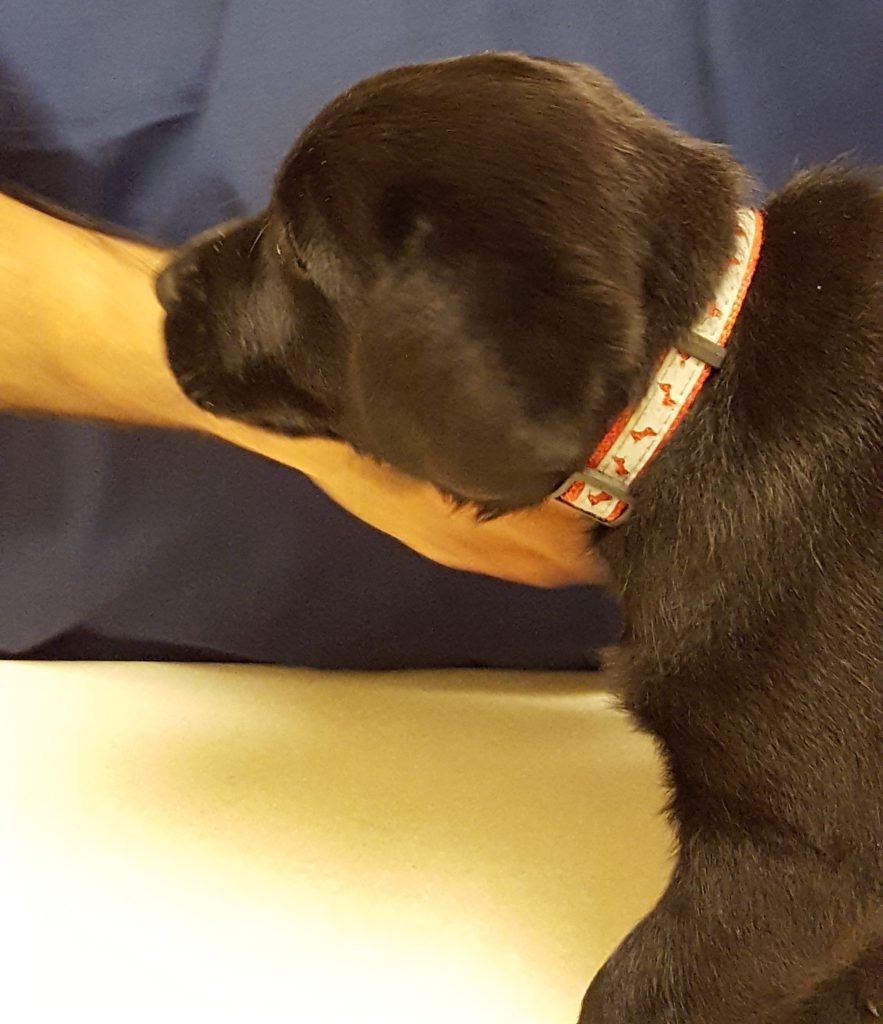 Mr. Red went first. He was very brave.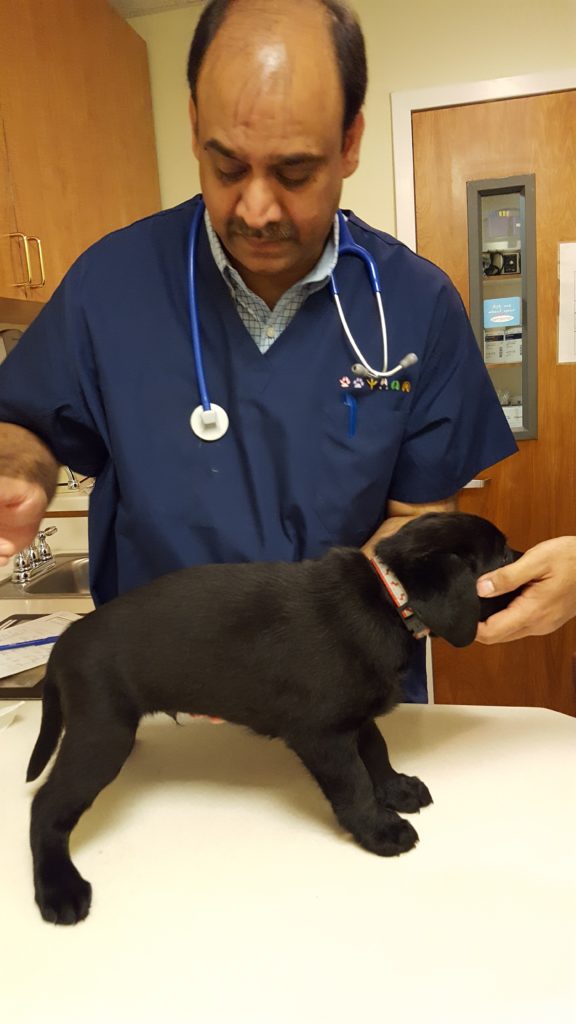 Mr. Red stood like a little man and did not cry.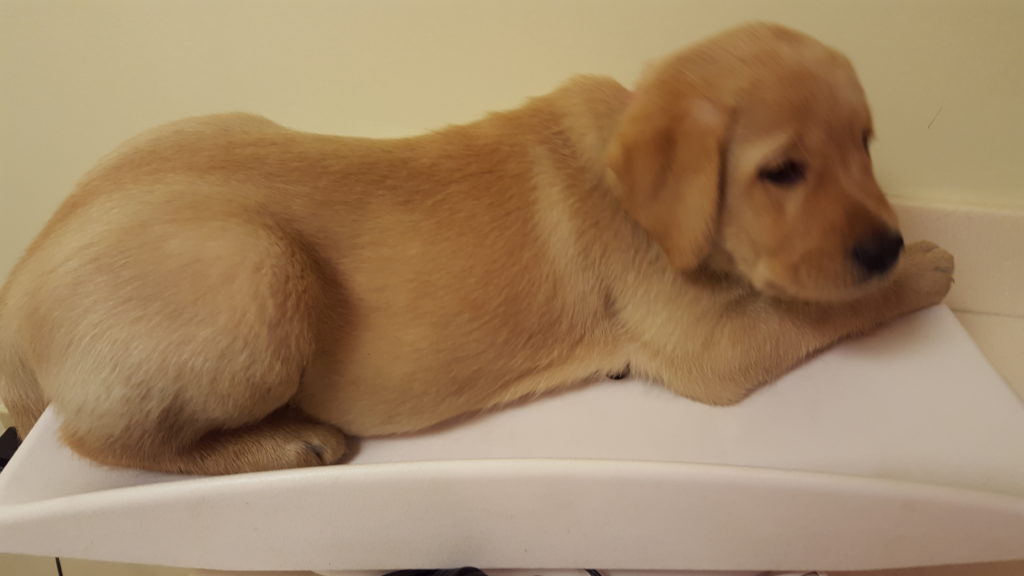 Ms. Pink was very comfortable on the scale.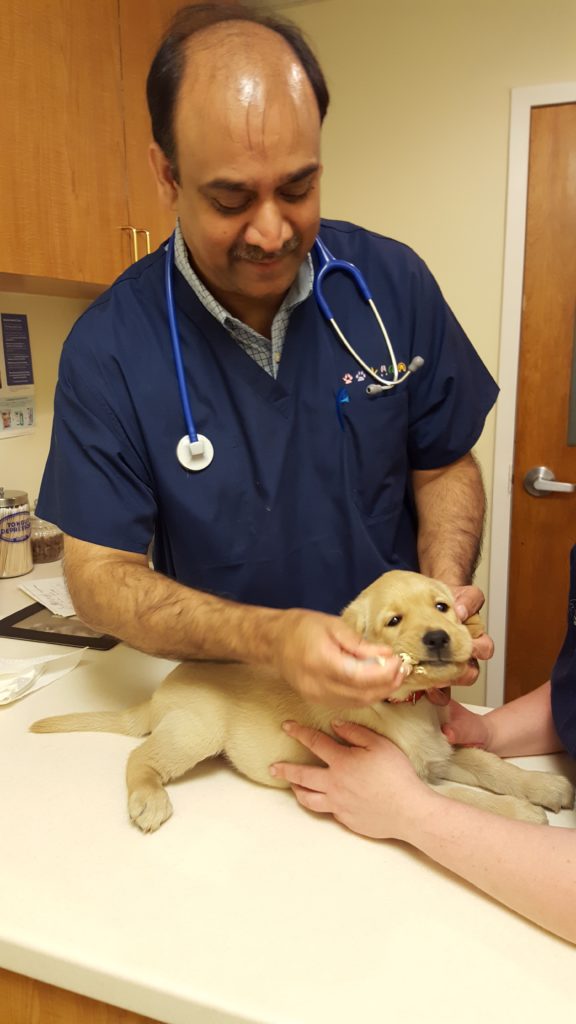 Dr. Vali of Mt. Pleasant Hospital for Animals
is giving Ms. Pink some medicine.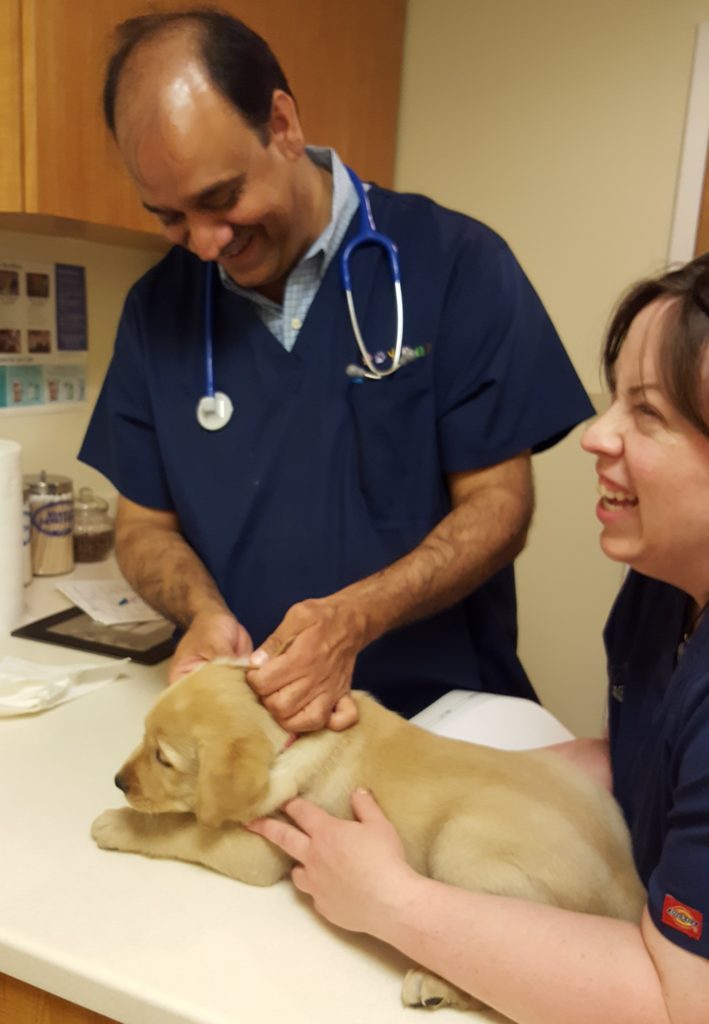 Mr. Orange, your ears look very clean.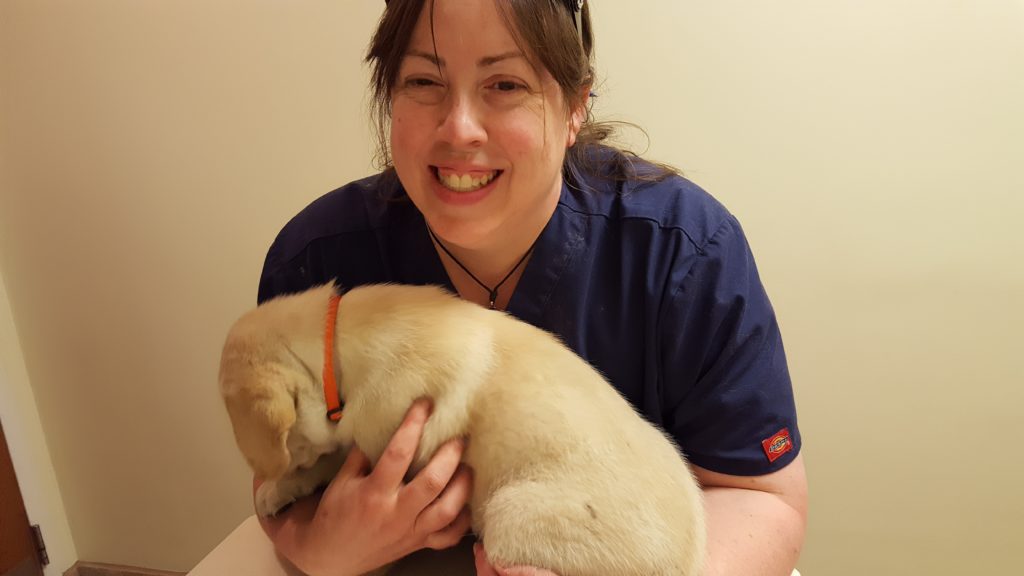 Our vet tech, Mary, was giving Mr. Orange a little extra loving.
All of the staff are so easy to talk to.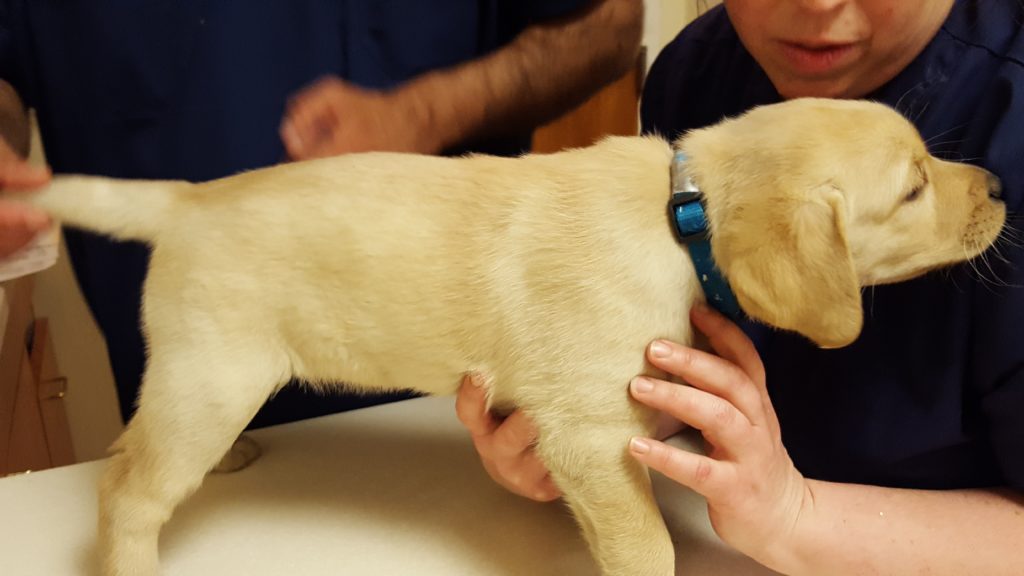 Ms. Aqua is looking good!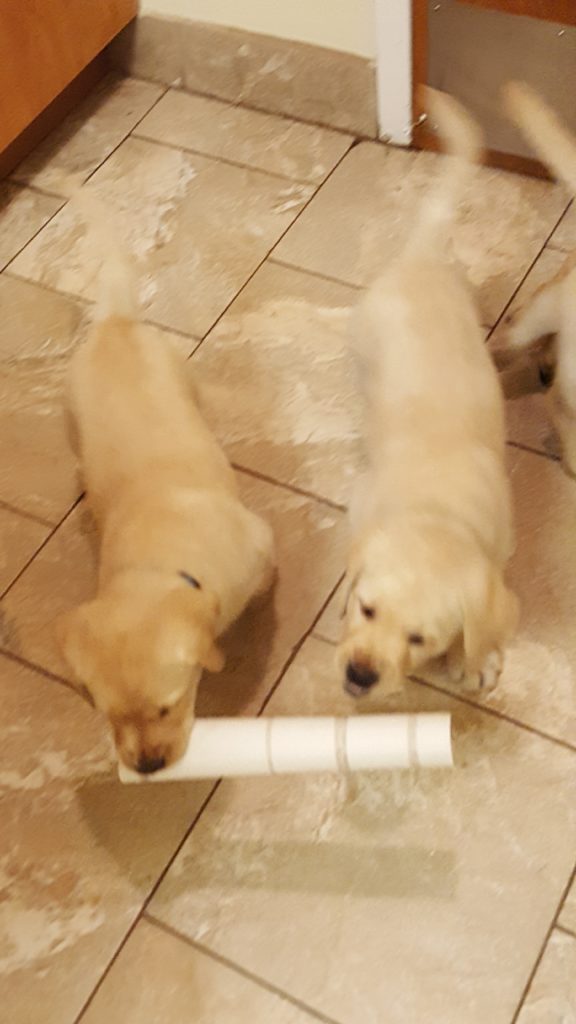 An empty paper towel tube makes a great toy to keep puppies busy.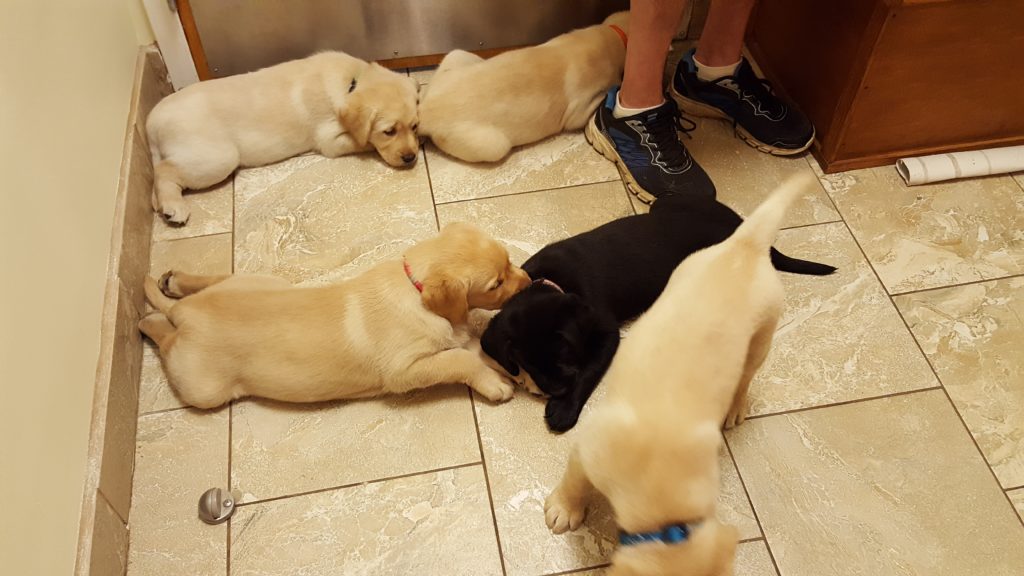 They were starting to fade after their exams.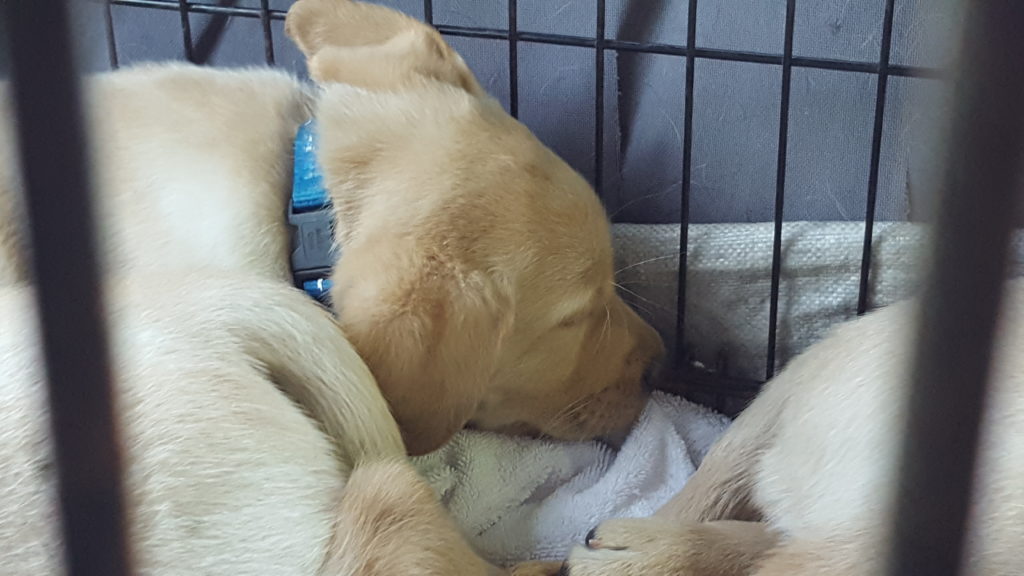 Ms. Aqua fell asleep on the way home.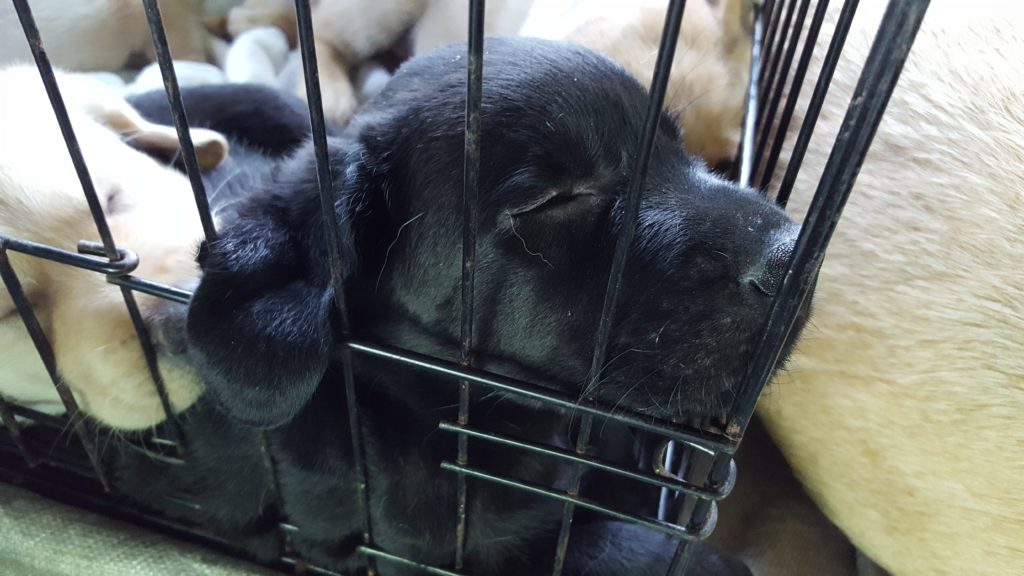 Mr. Red found his spot and fell asleep.
{ Comments on this entry are closed }