Gracie Clementine's pups are 7 weeks old now.
This is "Lana" on her ride this morning.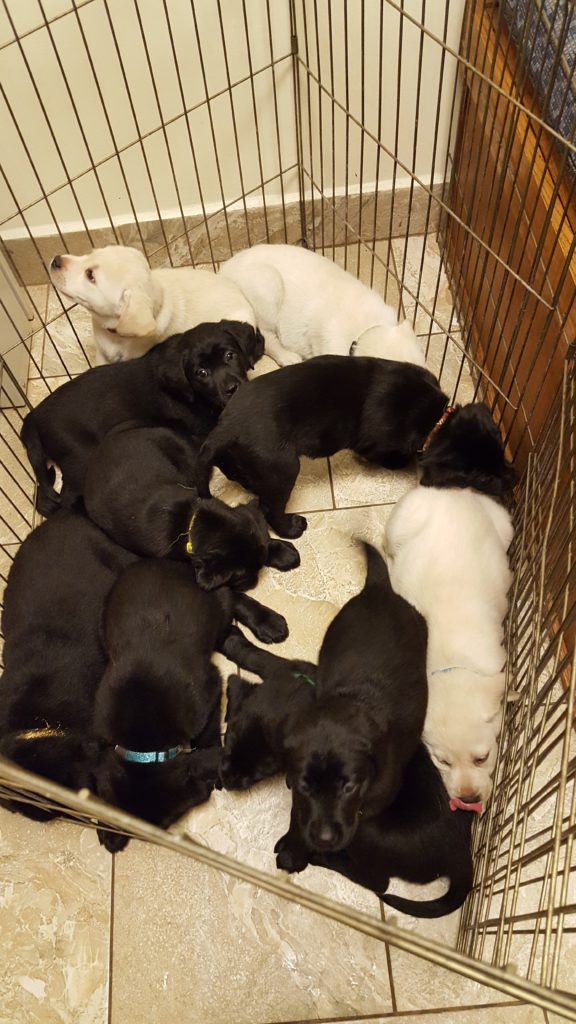 The puppies stay together while they each have their individual exams.

 "Bauer" liked the warm towel in the car this morning.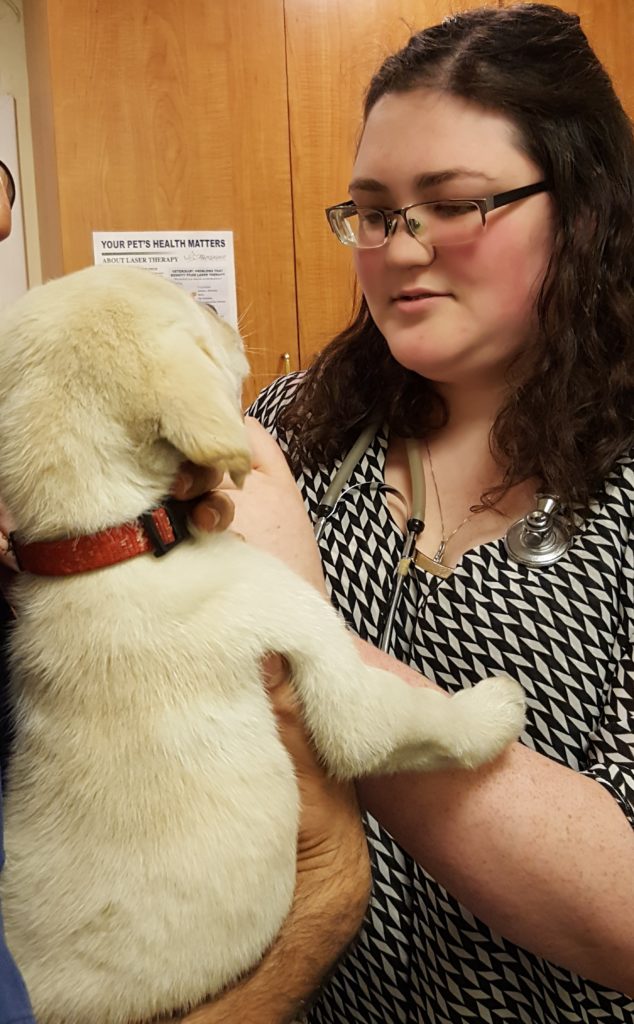 We took all ten puppies to Mt. Pleasant Hospital for Animals in Newtown, CT.
Dr. Bakewell gave everyone a thorough exam today.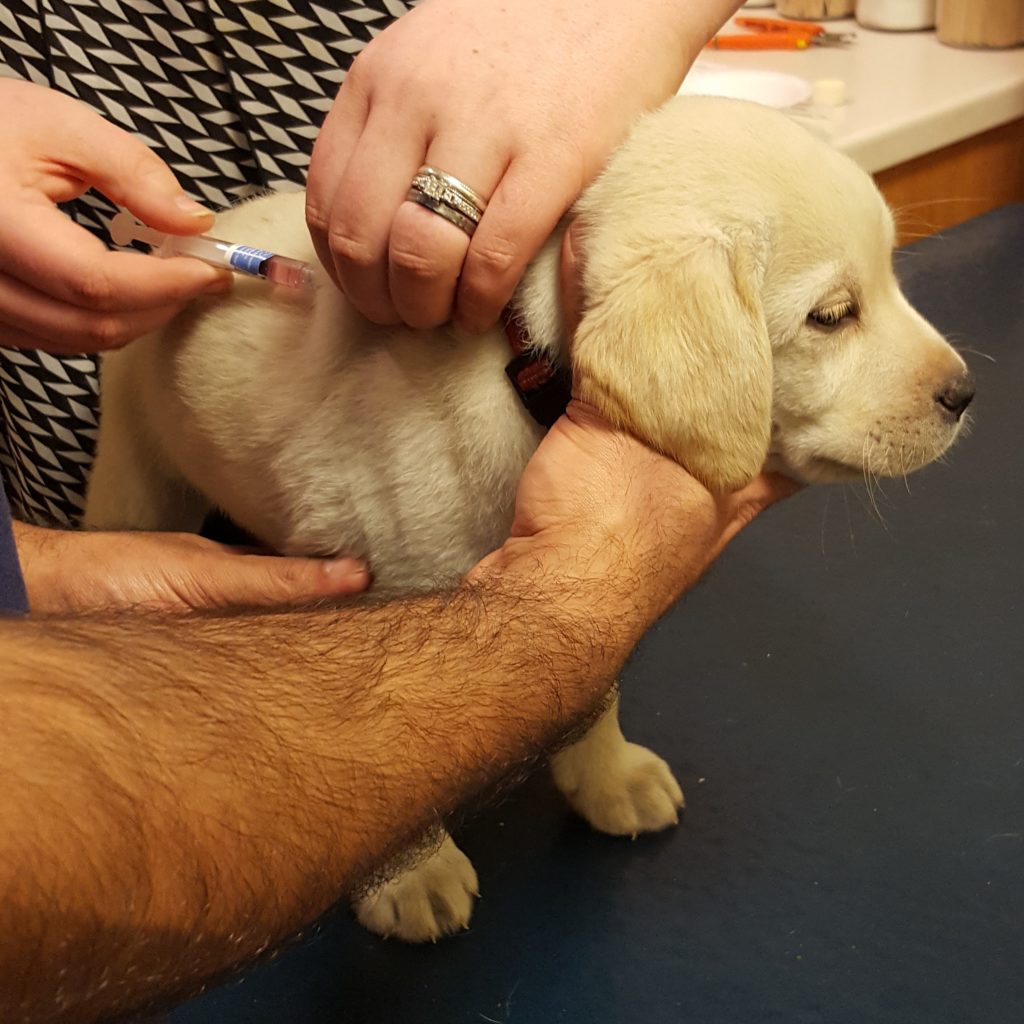 "Bauer" took his vaccination like a man.
Even his pedicure!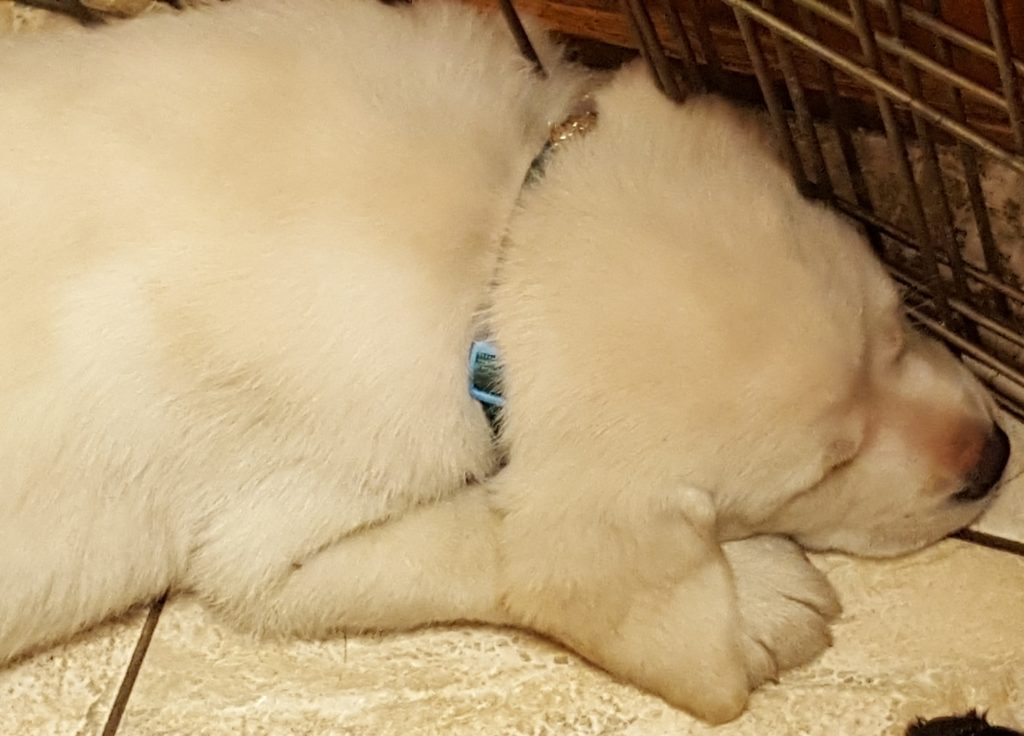 "Brady" slept until it was his turn.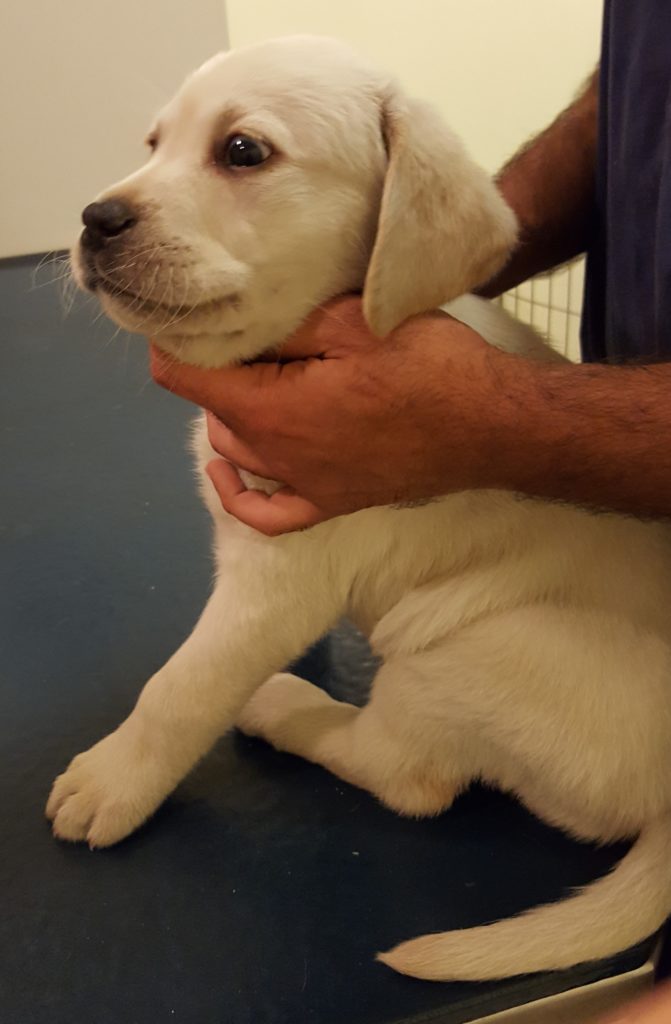 "Brady" is the second largest puppy in this litter.
He is also the most vocal.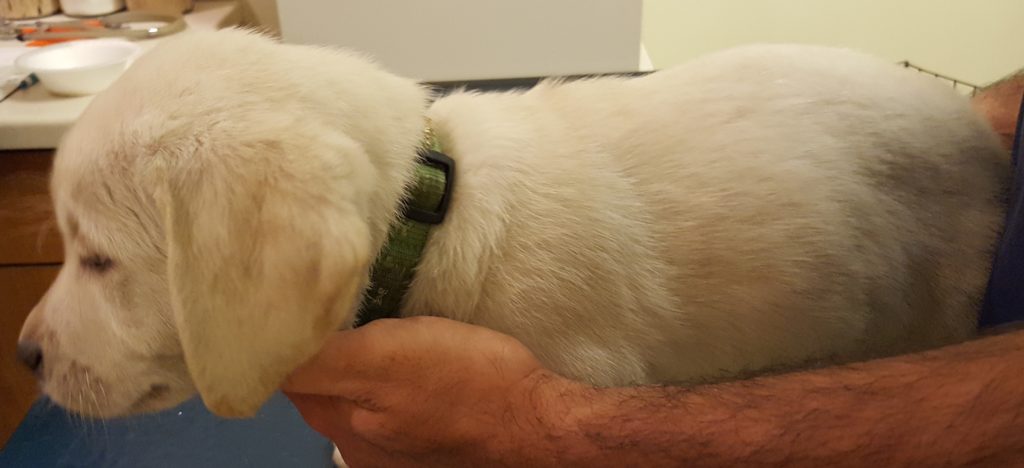 "Brady" is so confident. He knows how Cool he is!

"Raven" weighed in at 11.9 pounds.
He is the bruiser of the bunch and such a sweet boy.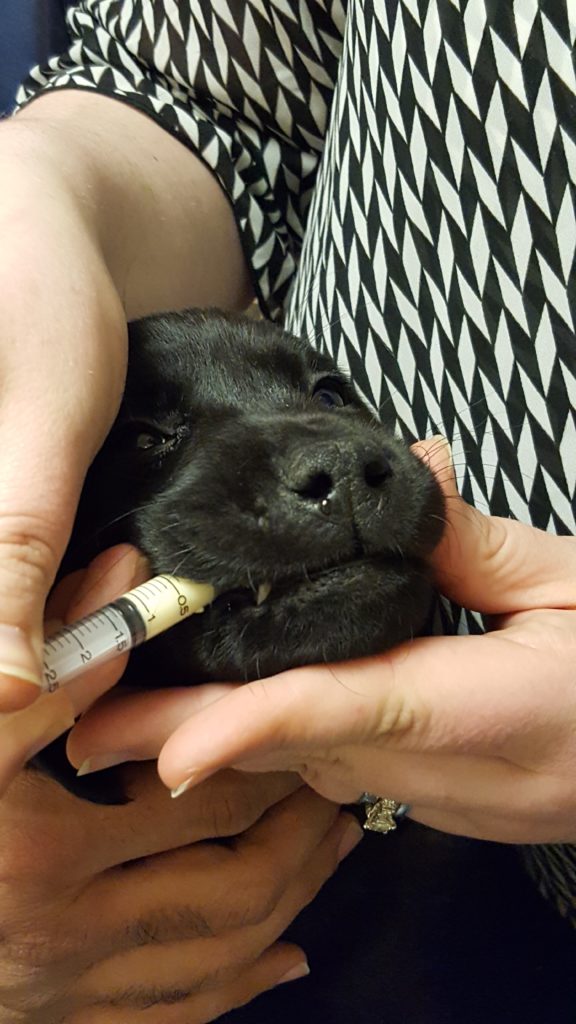 The medicine must taste good. They all loved it!!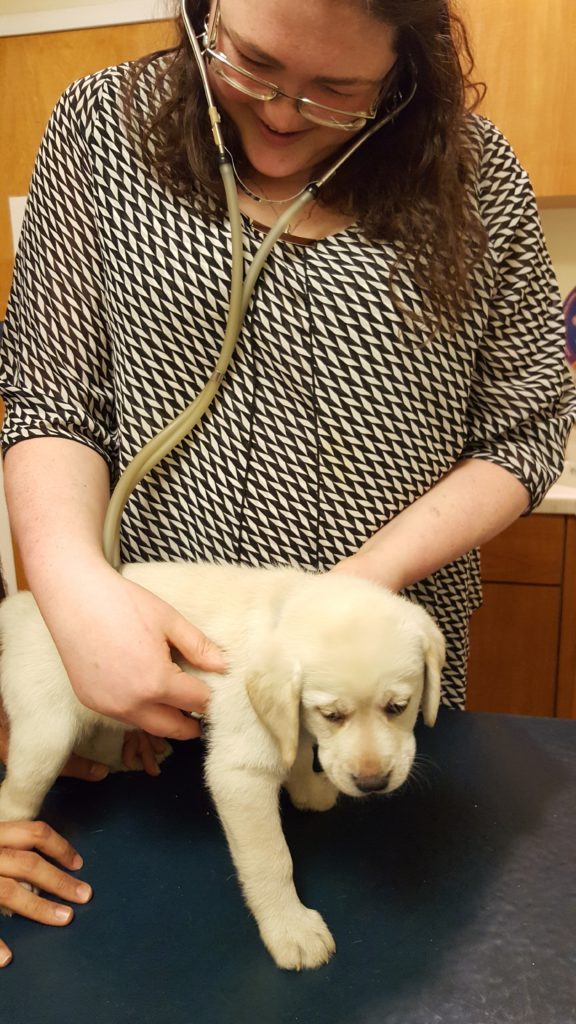 "Callie" has a healthy heart!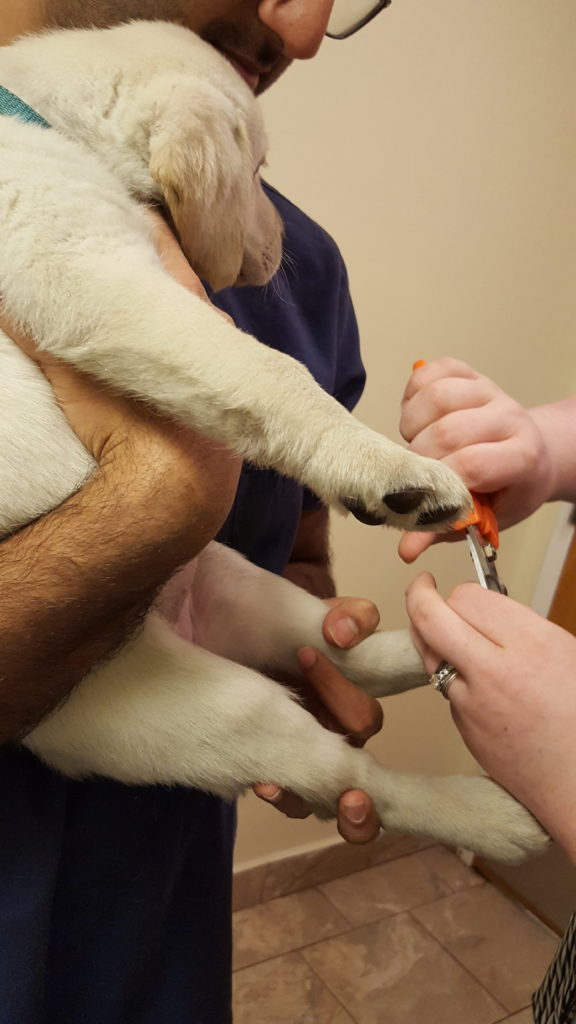 She was very relaxed while her nails were trimmed.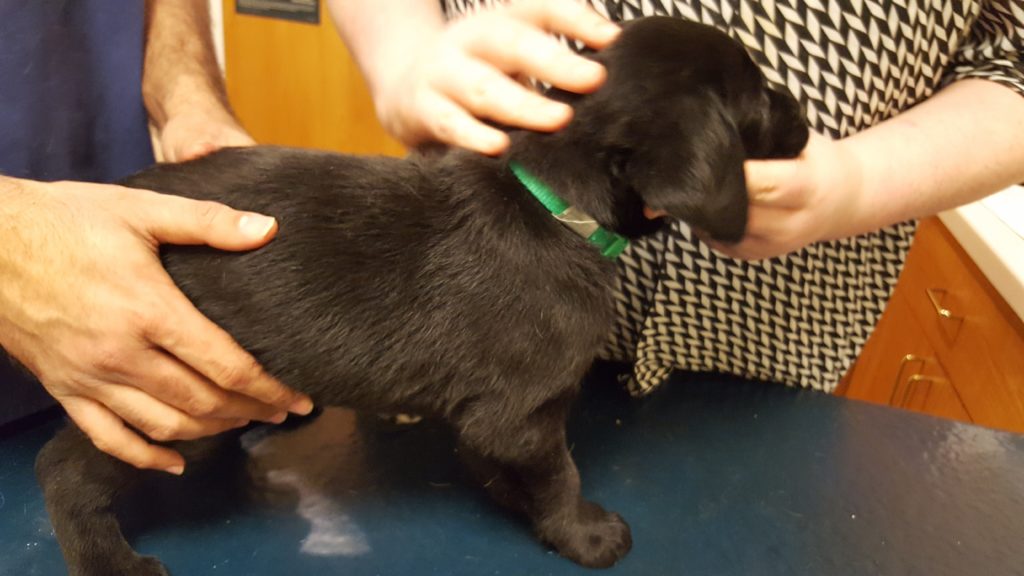 "Hailey" is named after her daddy.
She wants her family to know how well-behaved she was today.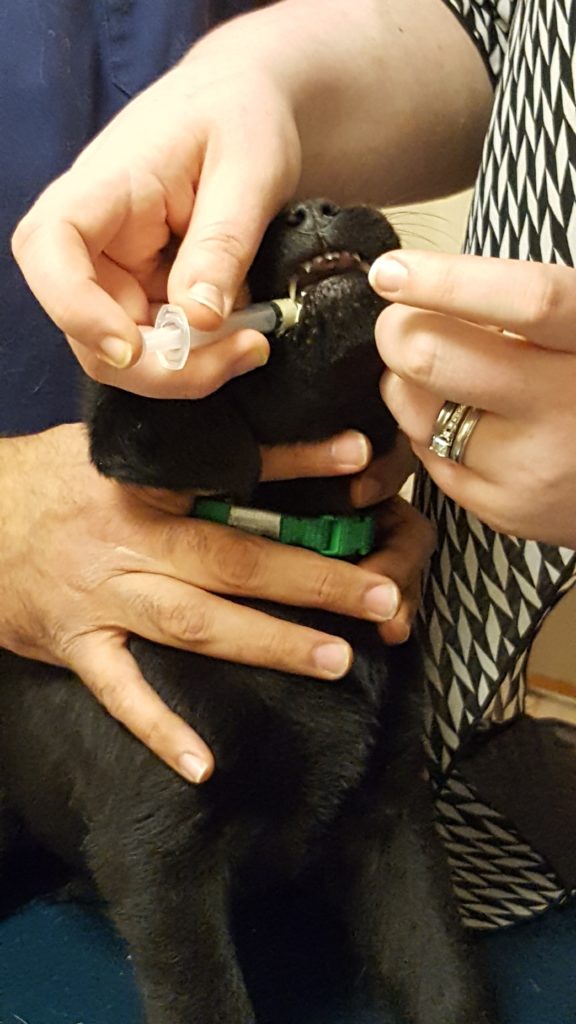 "Yum!!!"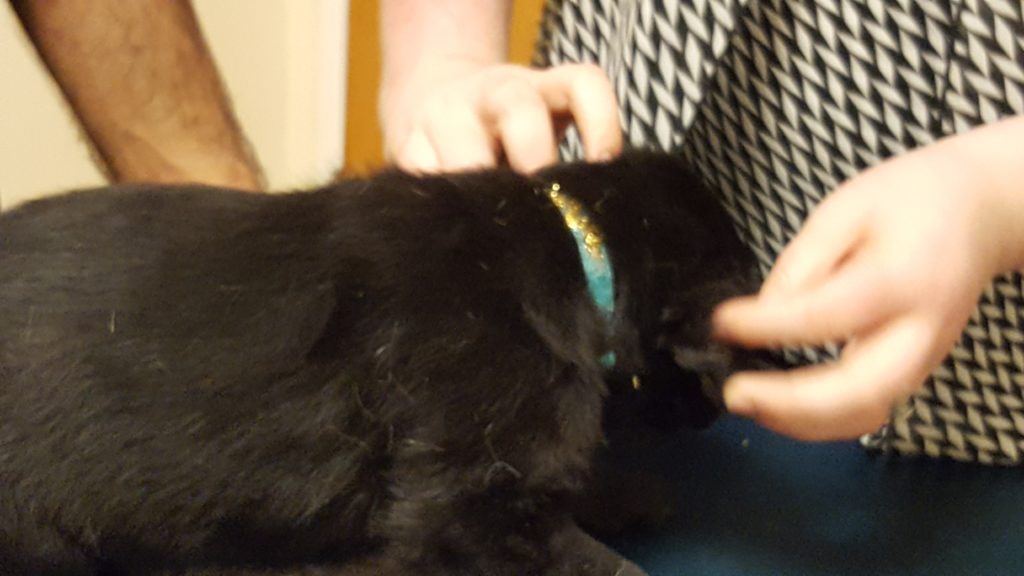 "Gracie" is named after her mom! She loved every bit of attention!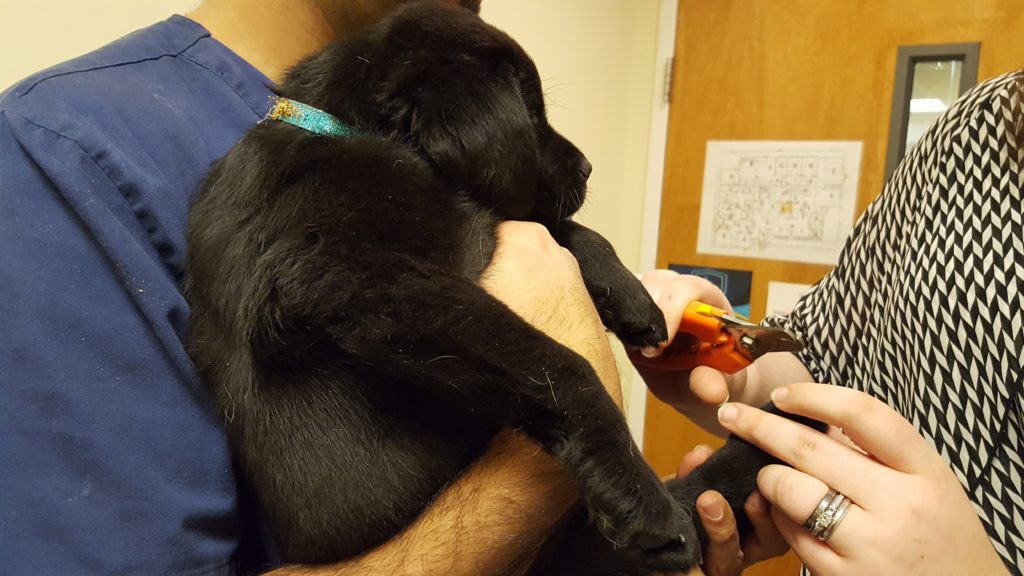 "Do we get to choose our nail polish?"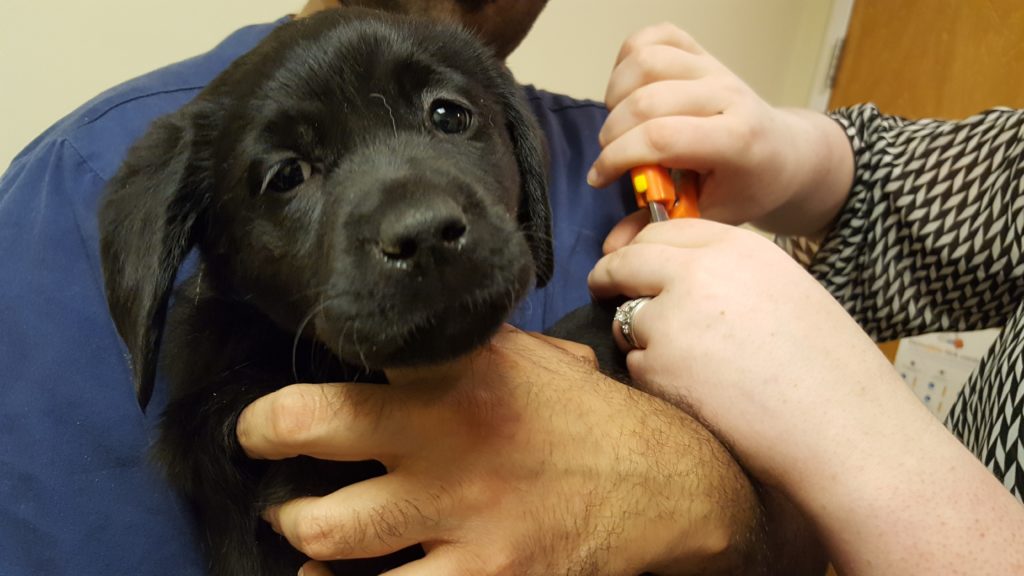 You have your momma's beautiful face, Gracie.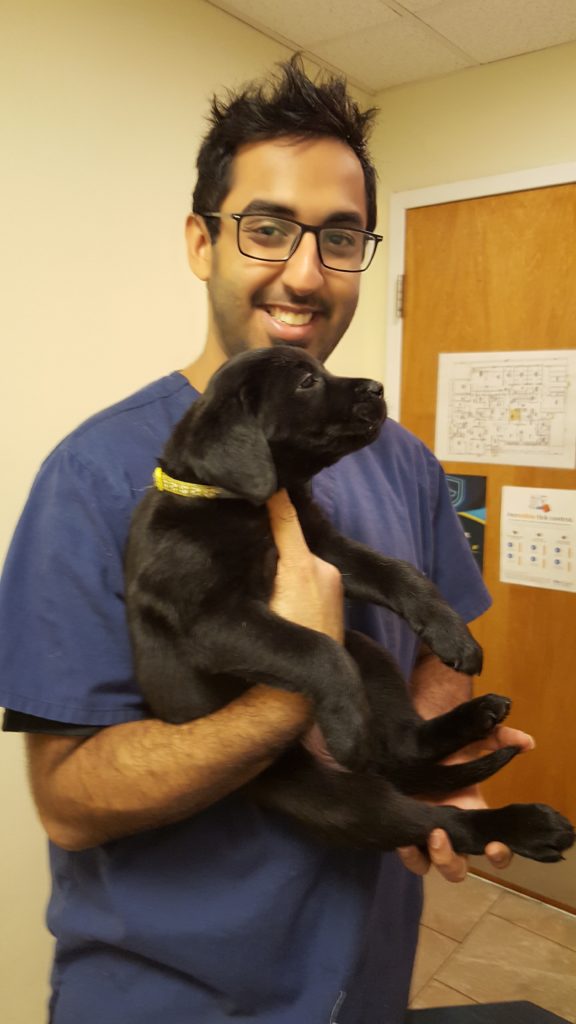 "Lana" was chilling while our Vet Tech, "JJ" held her.
We had a lot of fun today!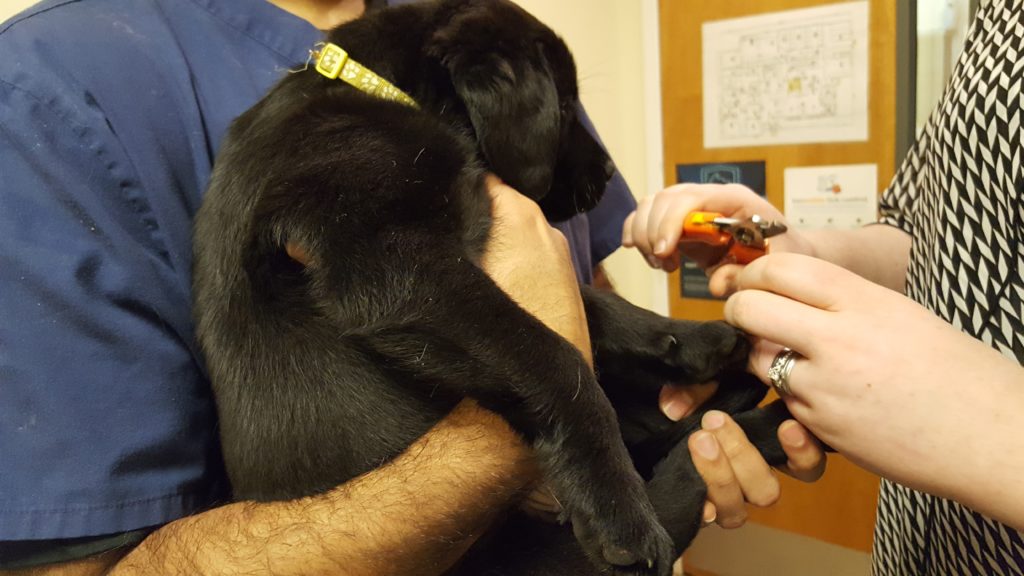 "Lana" might just be the "Diva" of the group!
 "Penny" did everything Dr. Bakewell asked her to do.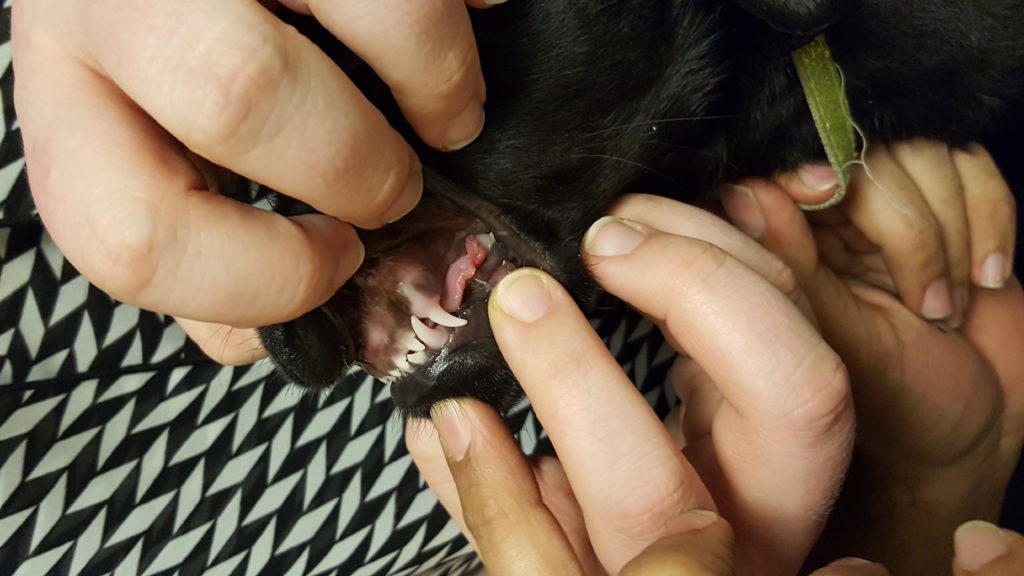 Look at those choppers!!!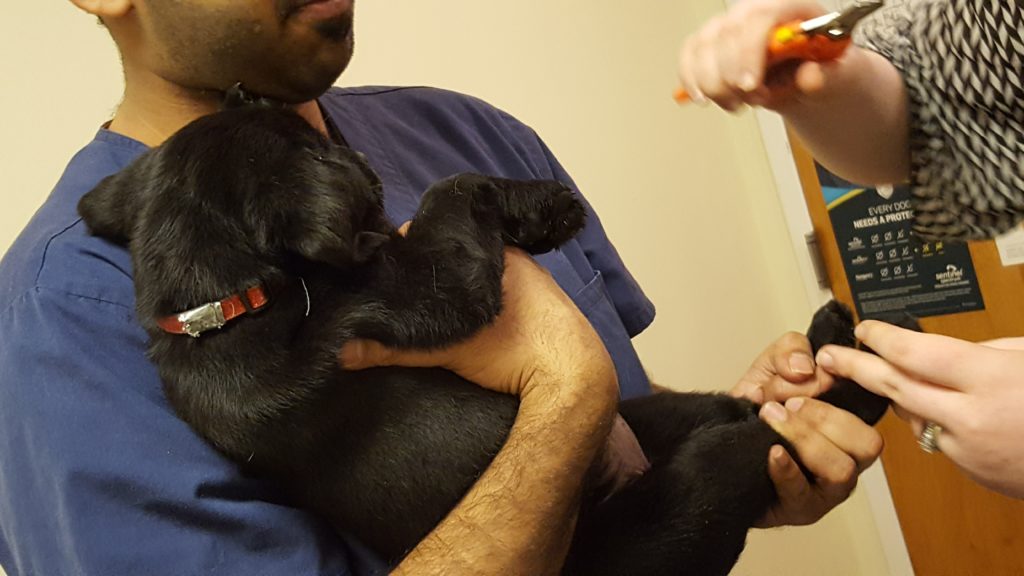 "Scarlet" or Ms. Sparkly Red was super relaxed.
Because we hold our puppies all the time, they love attention.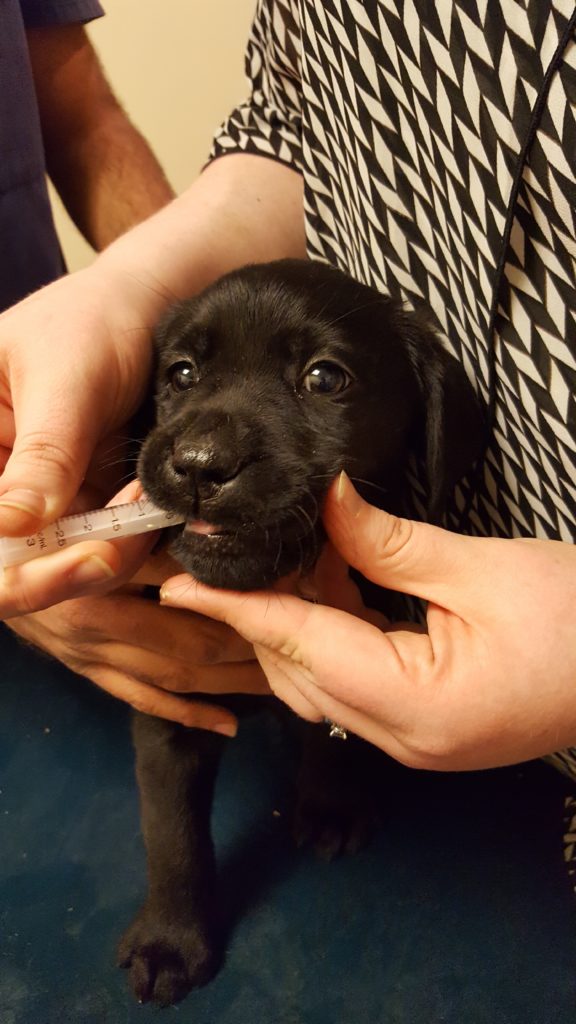 "Scarlet", you are such a good patient.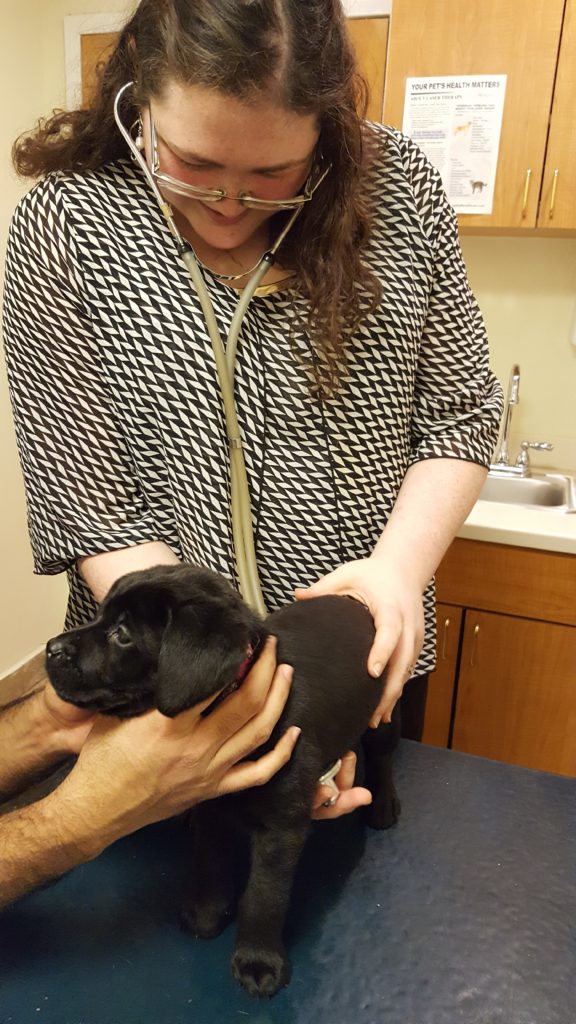 "Tilly" waited 'till the end for her exam.
She passed with flying colors!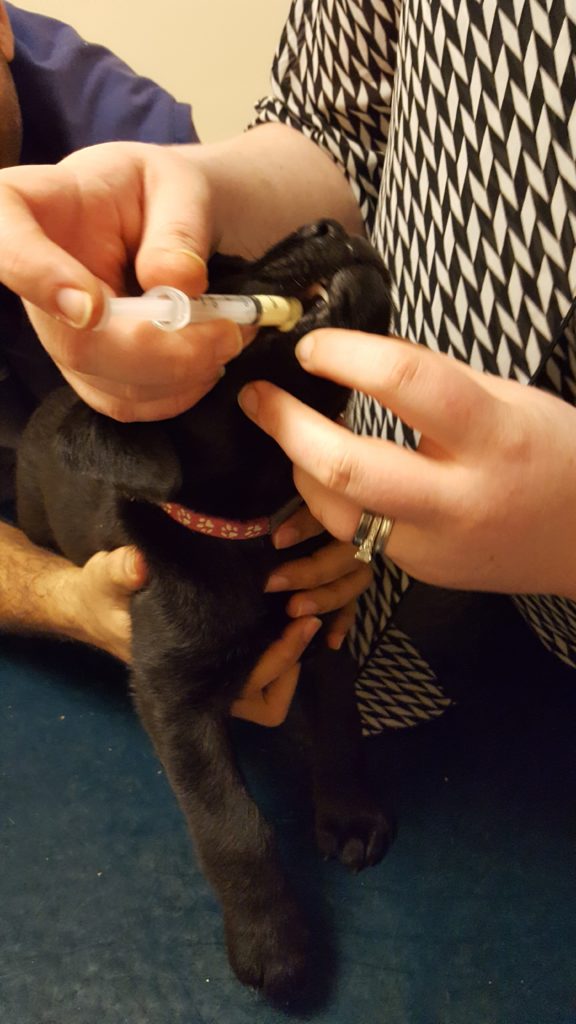 And the medicine goes down…………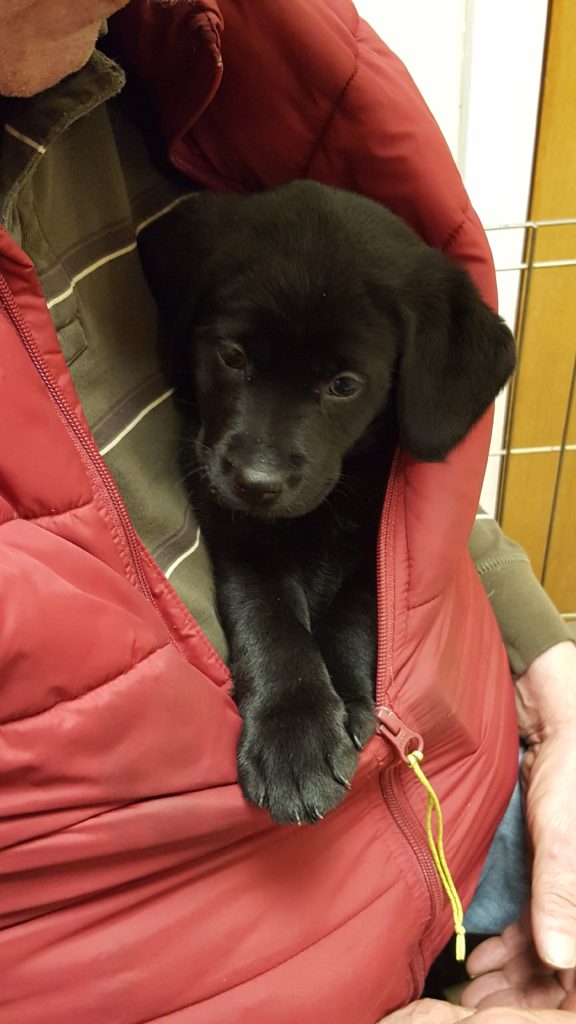 We have lots of fun with our puppies and we love to love them!
"Tilly" was having fun with Mike!