We celebrated Thanksgiving with Gracie Clementine
and her brand new puppies.
10 pups! 3 yellow and 7 black. Born November 23, 2017.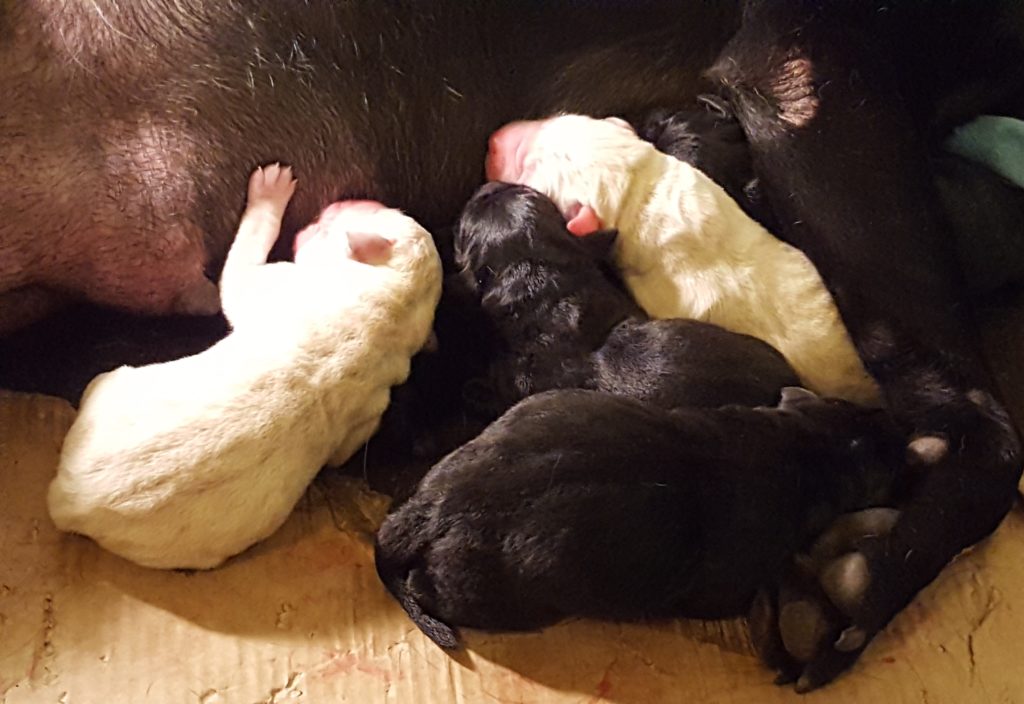 The puppies need their mother's milk as soon as they are born.
Four pups who are still wet, but already know where to go to drink.
All 7 pups hooked up at the "Milk Bar". Some are upside down…

The three yellow pups have pink faces for now.
The faces and their little foot pads will turn black soon.
 Look at those wrinkly faces.
One little pup has her tongue sticking out while she sleeps.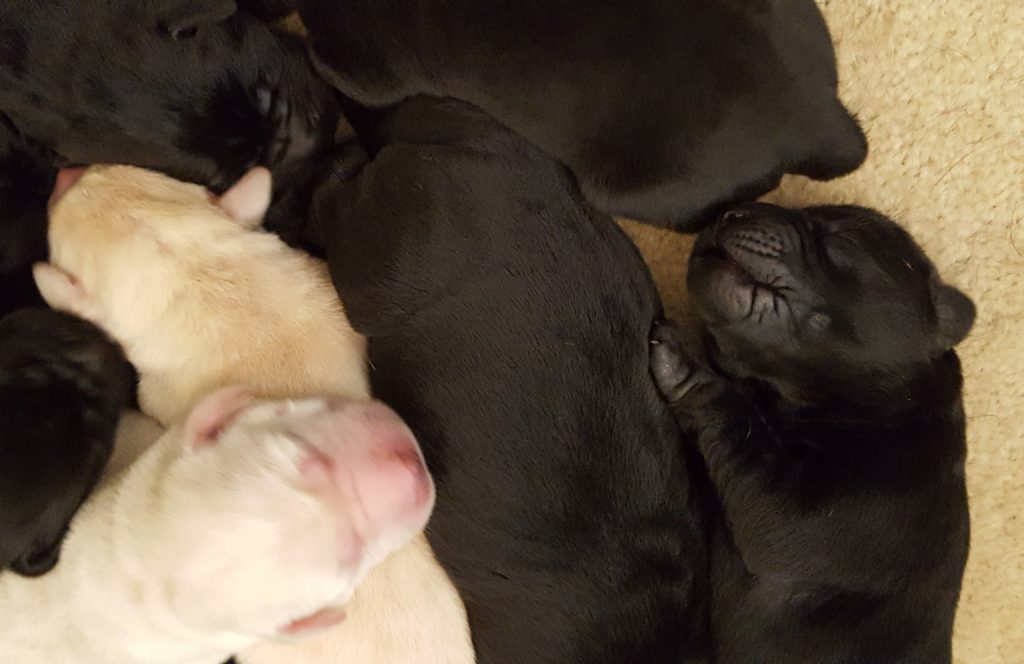 More wrinkles on their faces. They are gaining weight every day!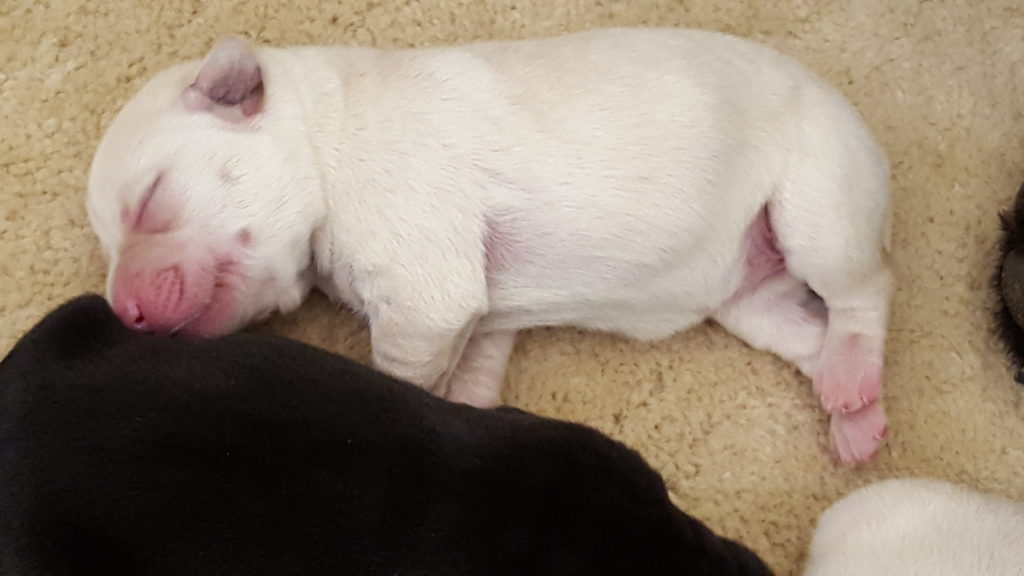 The yellow female has pink face and pink feet for now.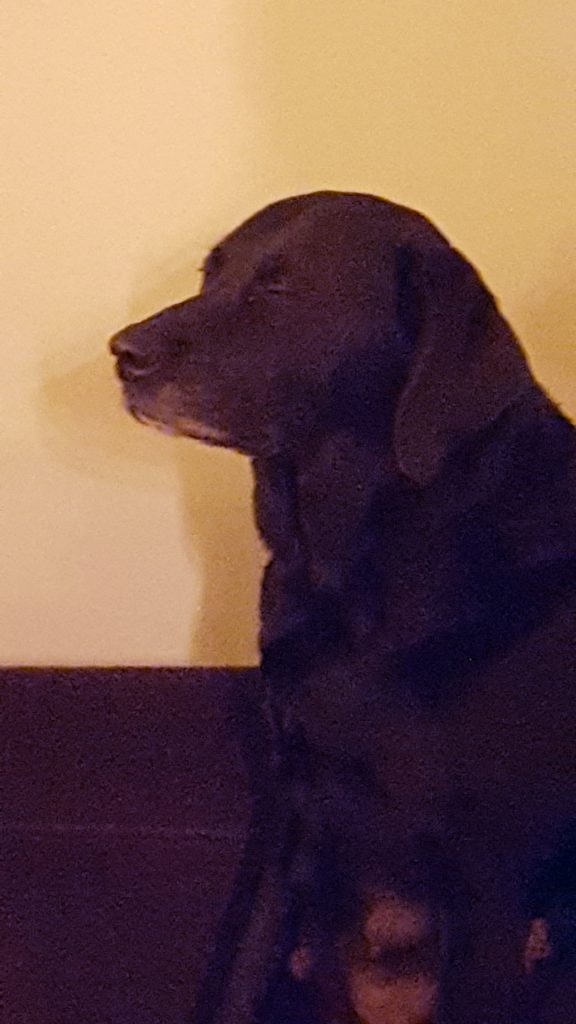 This is Gracie Clementine minutes before her first puppy was born.
She was in labor all night and the first pup was born after 4am.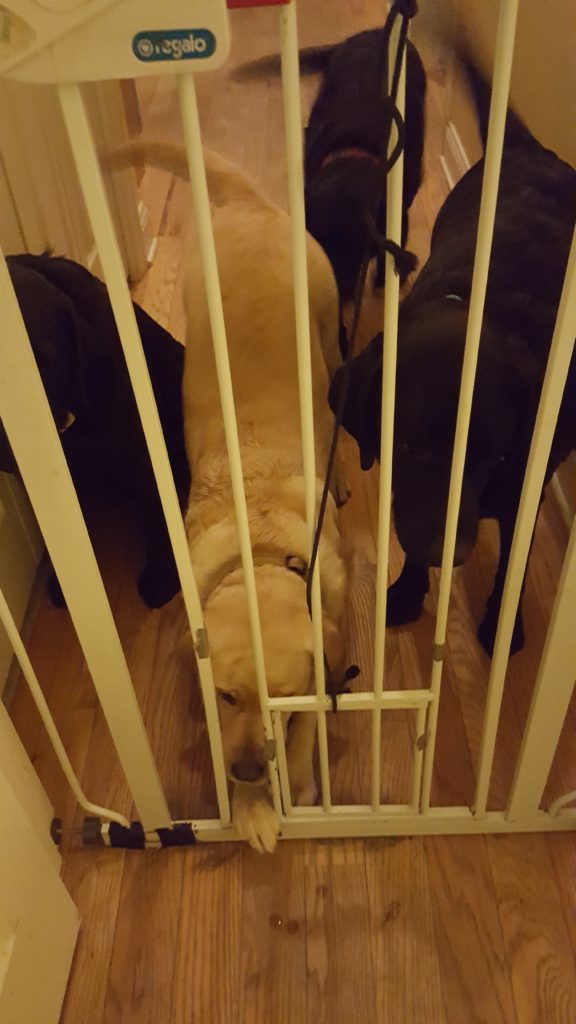 This is the "Peanut Gallery".
All the big dogs have to wait outside our room while Gracie is having her pups.
They have been through this many times before.
Sally is always up front, next to the gate, hoping to be allowed in.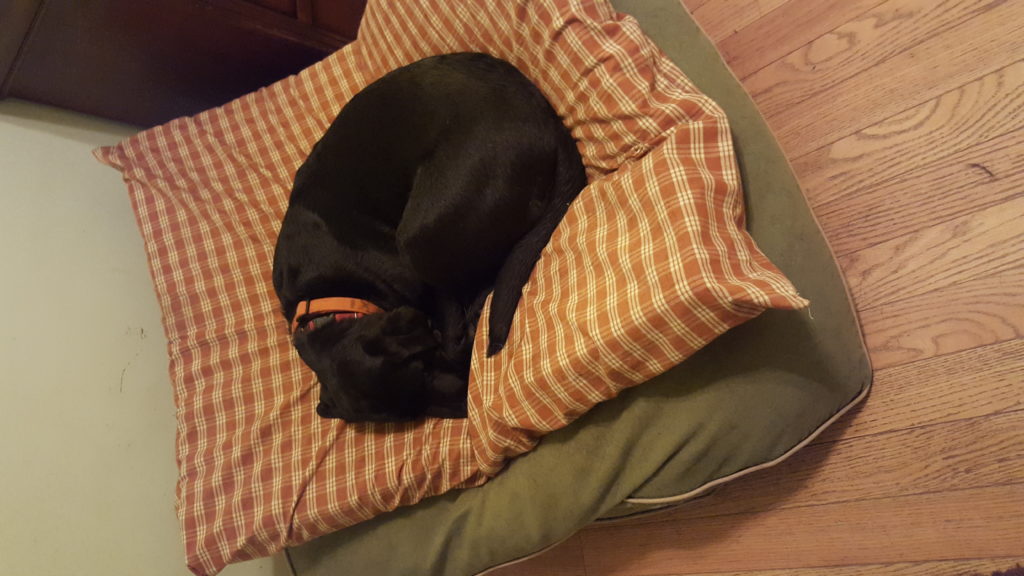 Lexi is our 11 month old. She wanted to be with her
Great Grandmother, Gracie Clementine
and was smart to just curl up on one of the dog beds.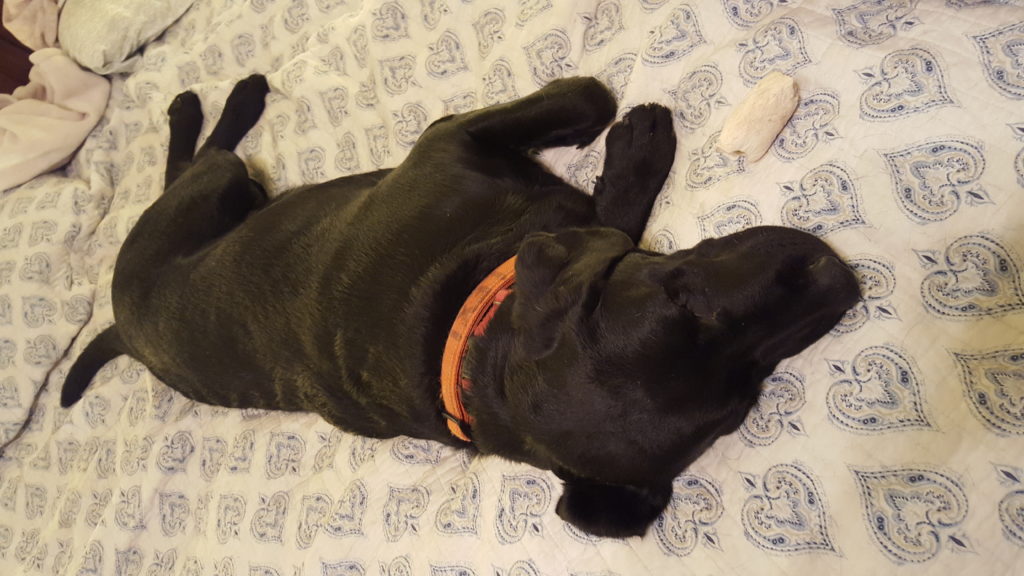 Lexi eventually moved onto our bed and fell asleep, while we waited for pups.
Lexi is watching me, but staying quiet so she can stay in the room.
All the other dogs were stuck out in the hallway.