Francie Pants was our "Babysitter Nanna" and loved her job.
This video is from this past summer.
The puppies above were from Sammy Sweetheart.
She would let the pups climb all over her, snuggle with her,
even try to nurse from her and they were not her puppies.
Francie has left us to be with her sister Kayla Copacabana up in Heaven.
We will have cupcakes on November 15
to celebrate what would have been her 13th birthday.
We love you Francie Pants!!!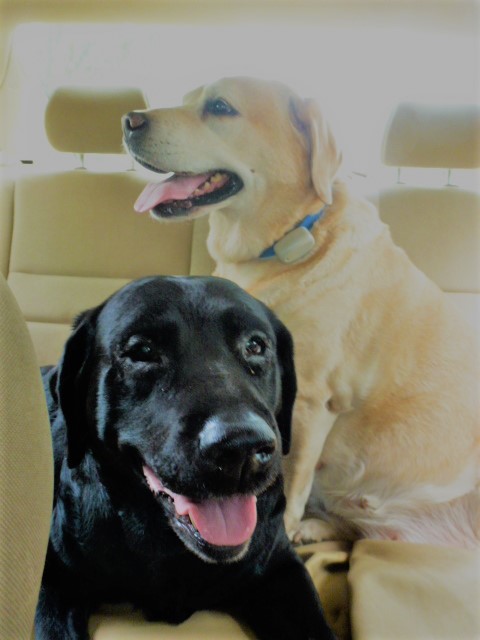 Francie and Kayla on one of the many Road Trips.
They both loved going in the car or truck.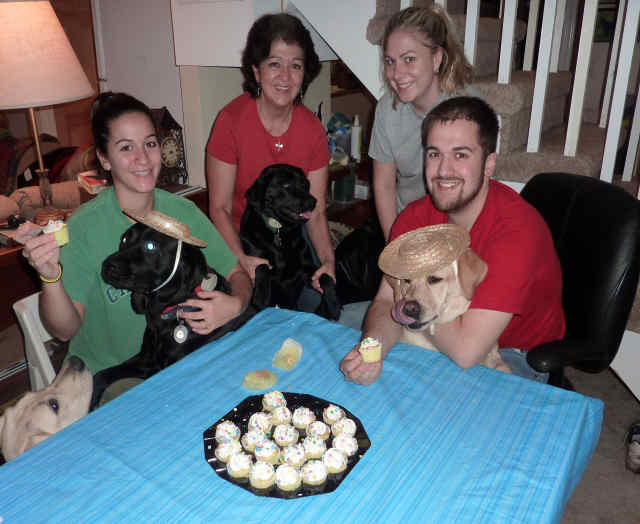 An old Birthday party from 2009.
Look at the anticipation of cupcakes!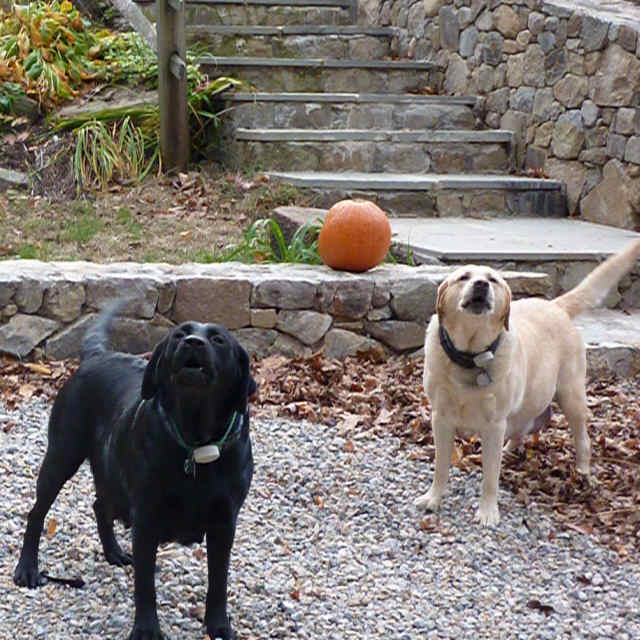 Francie and Kayla would greet everyone coming to the house.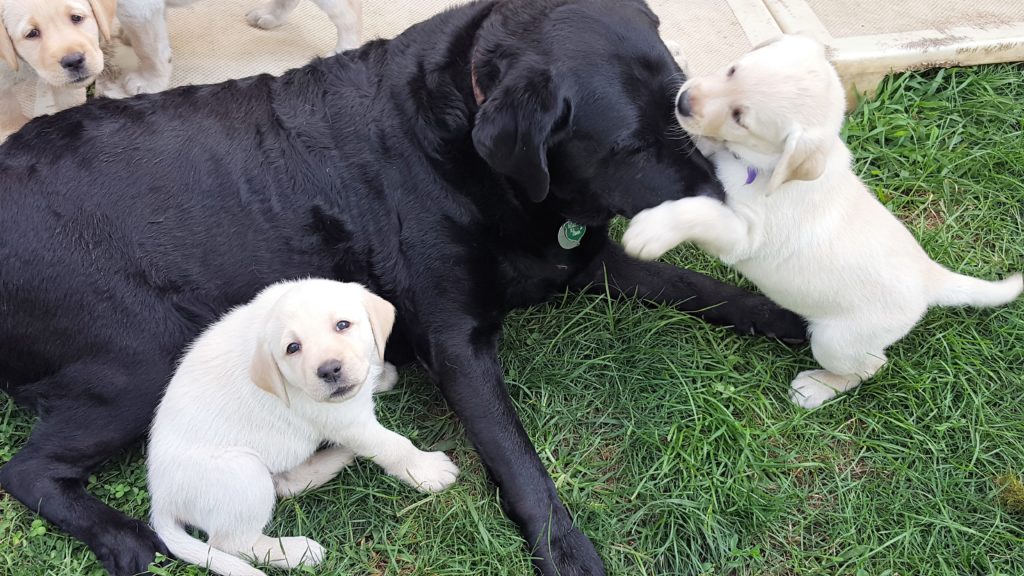 Francie Pants letting Sammy's pups climb all over her.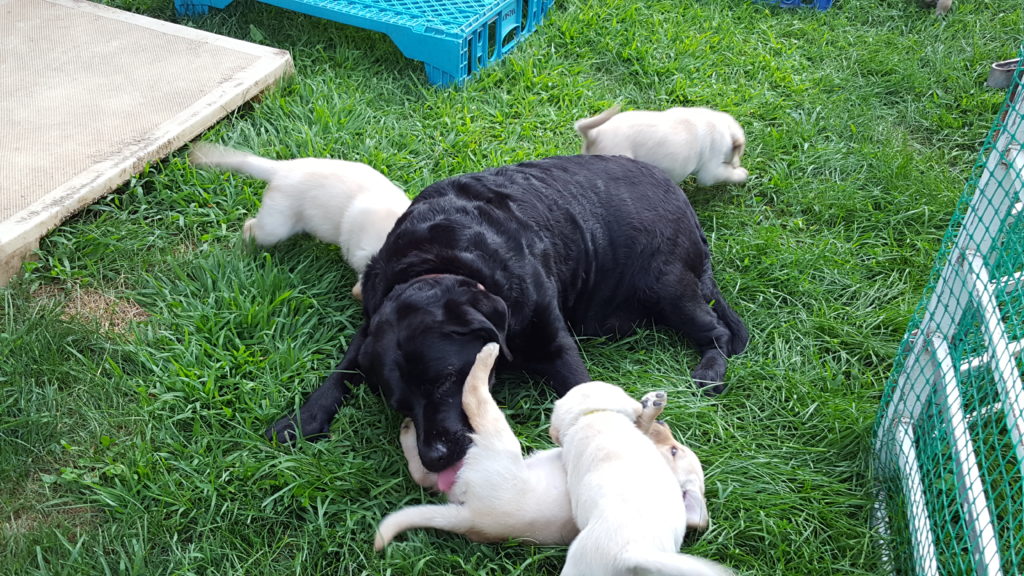 Francie Pants took care of everyone's pups as if they were her own.
Labradors are the best!!!
Thank you for being a Huge part of our lives for 13 years.
We will miss you sweet girl.