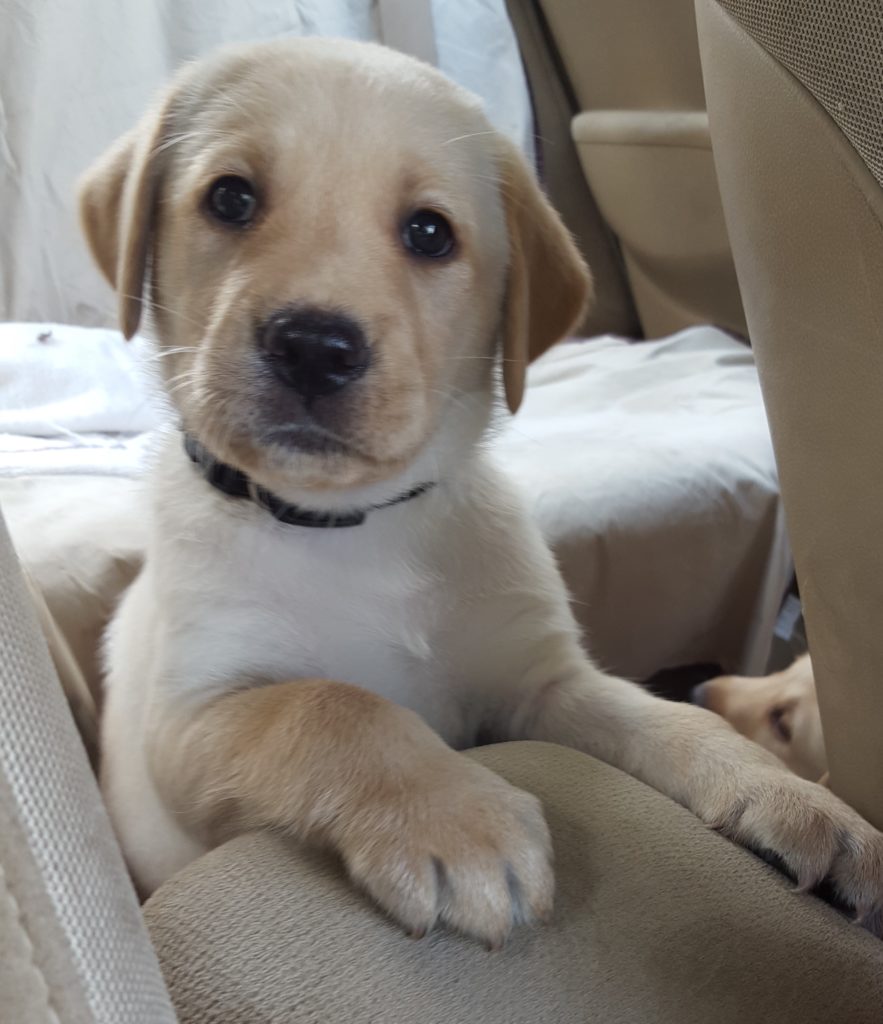 Did I hear "Road Trip?"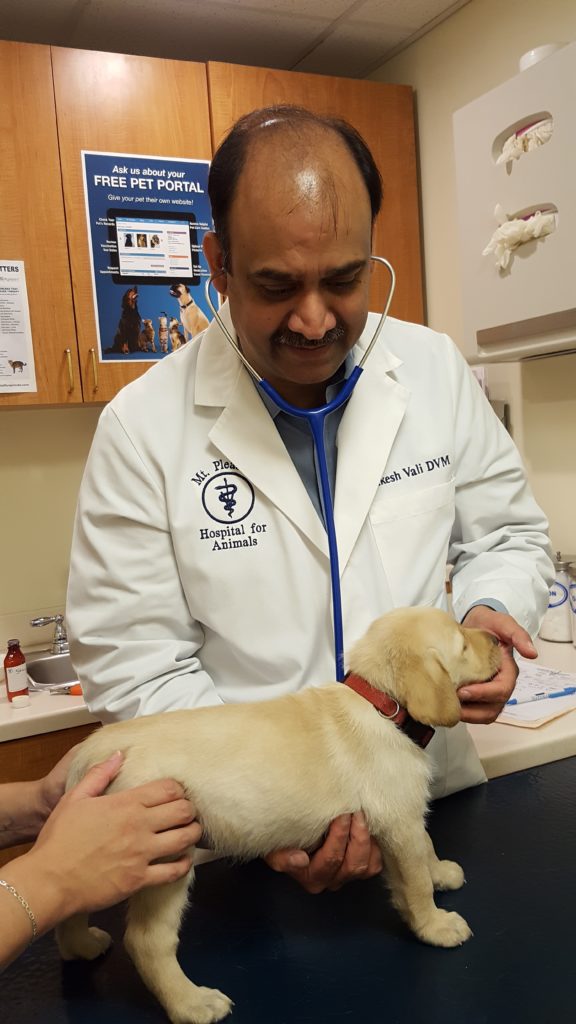 Ms. Red will receive a thorough exam by our veterinarian.
We highly recommend Dr. Vali of Mt. Pleasant Hospital for Animals in Newtown, CT.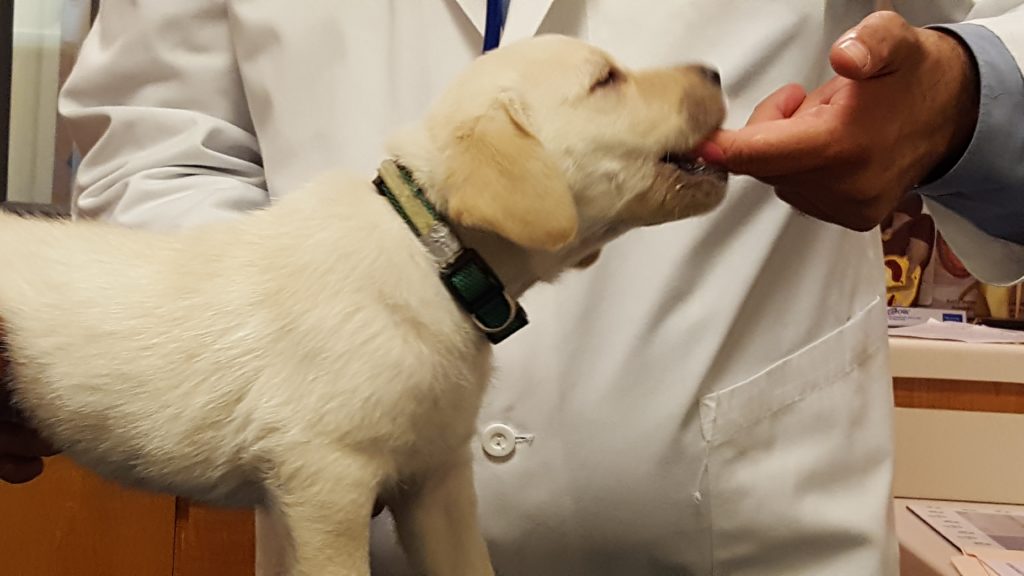 Ms. Yellow liked the medicine so much she licked up the rest from Dr. Vali's finger.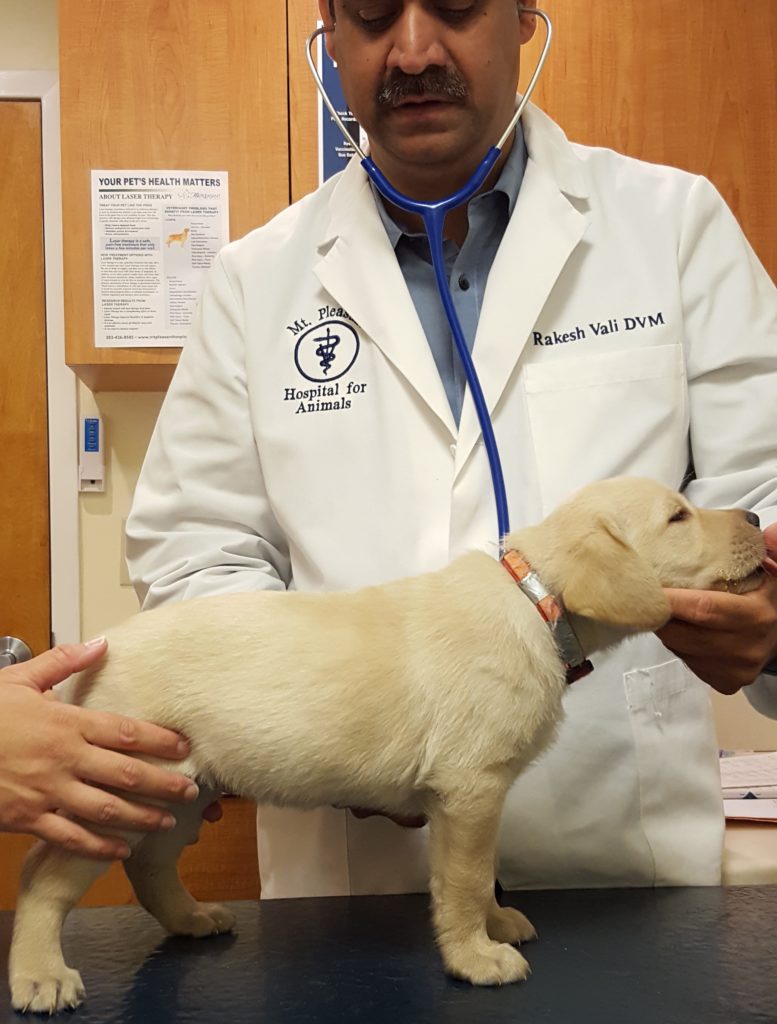 Ms. Orange was a super patient!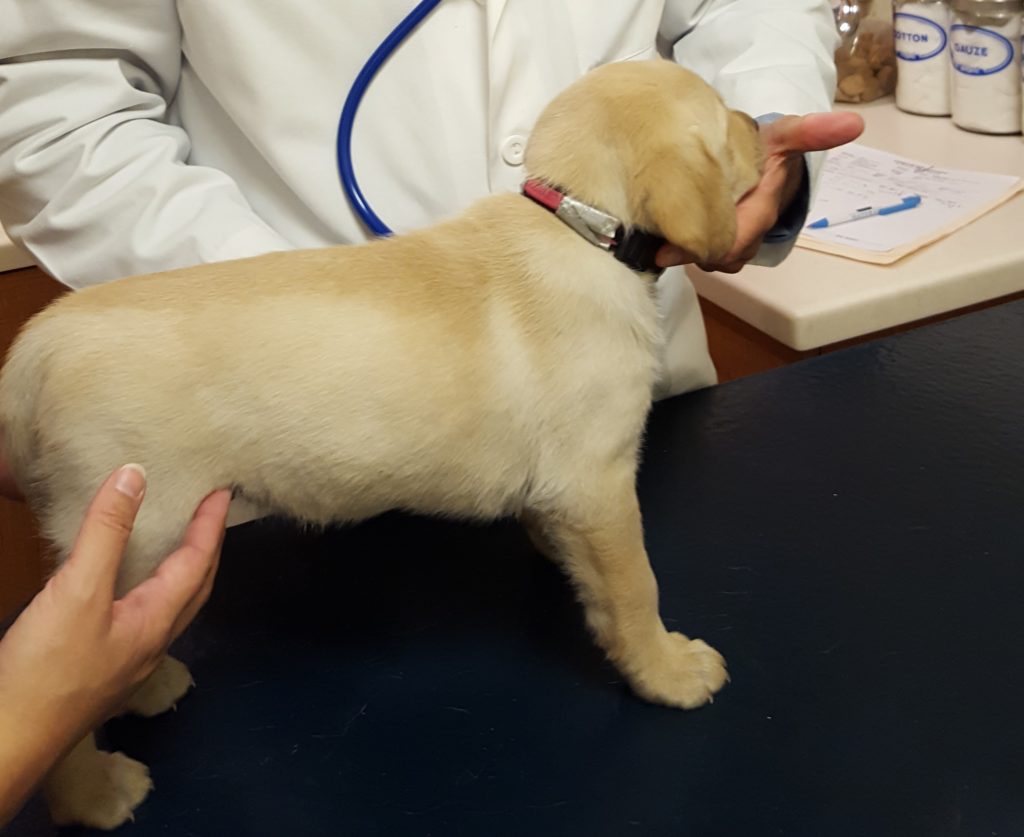 "Ms. Pink gets her heart checked.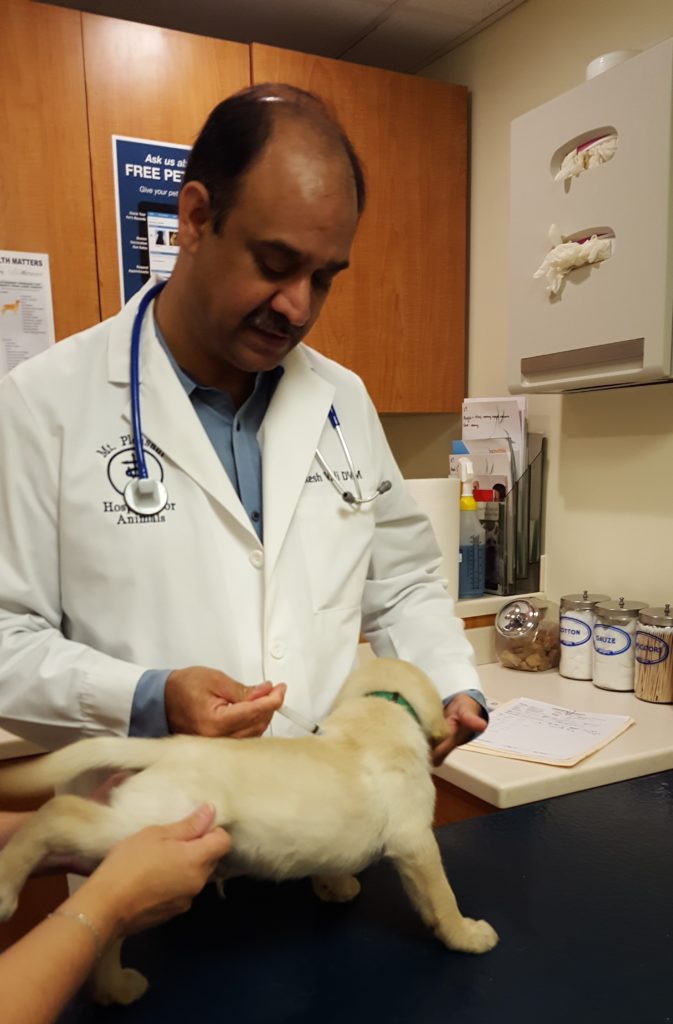 Mr. Green was so brave when he got his vaccination.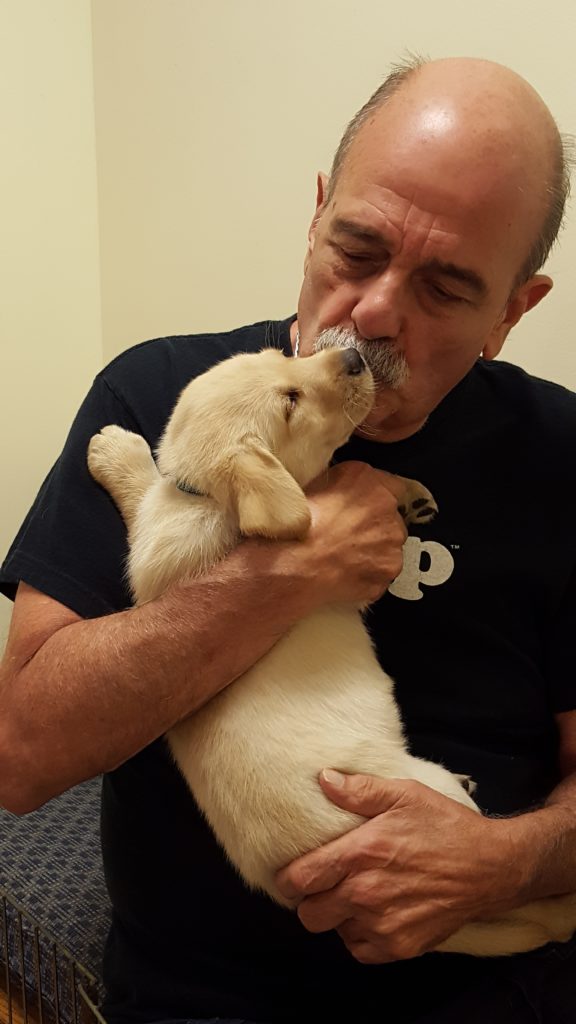 Mike kissed Mr. Green after his exam.
We can't help ourselves! They all gets lots of kisses and hugs.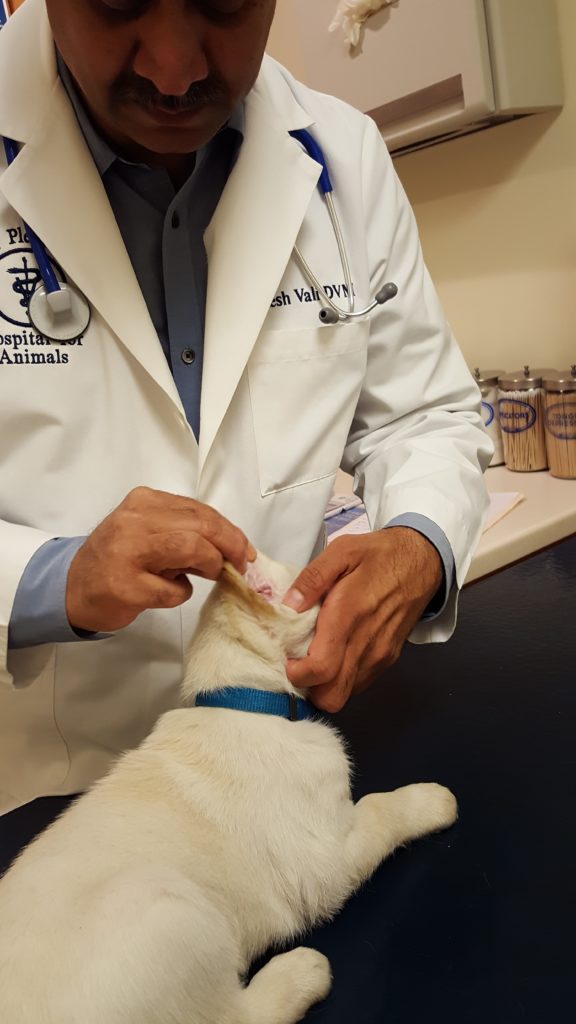 Mr. Blue's ears were nice and clean.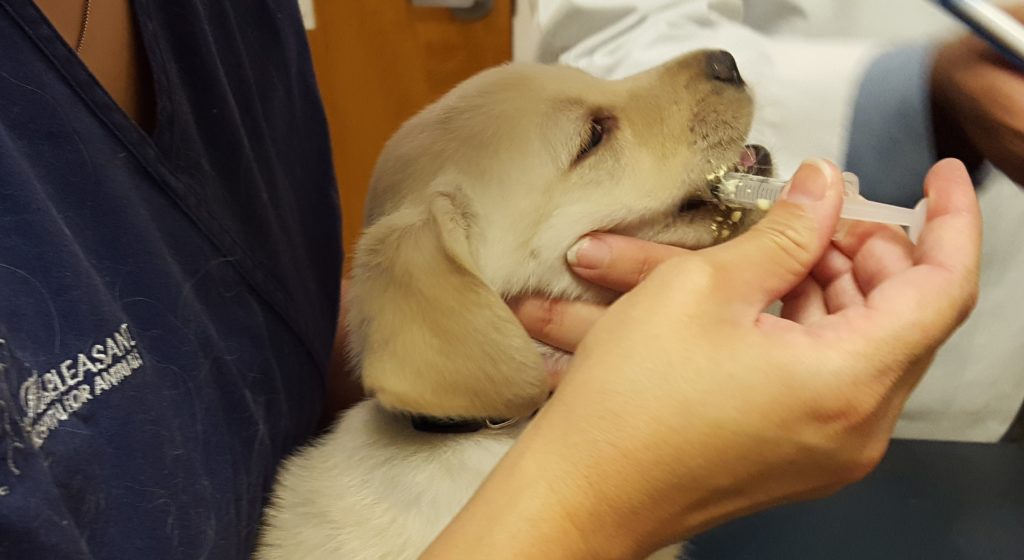 Ms. Purple likes this medicine too!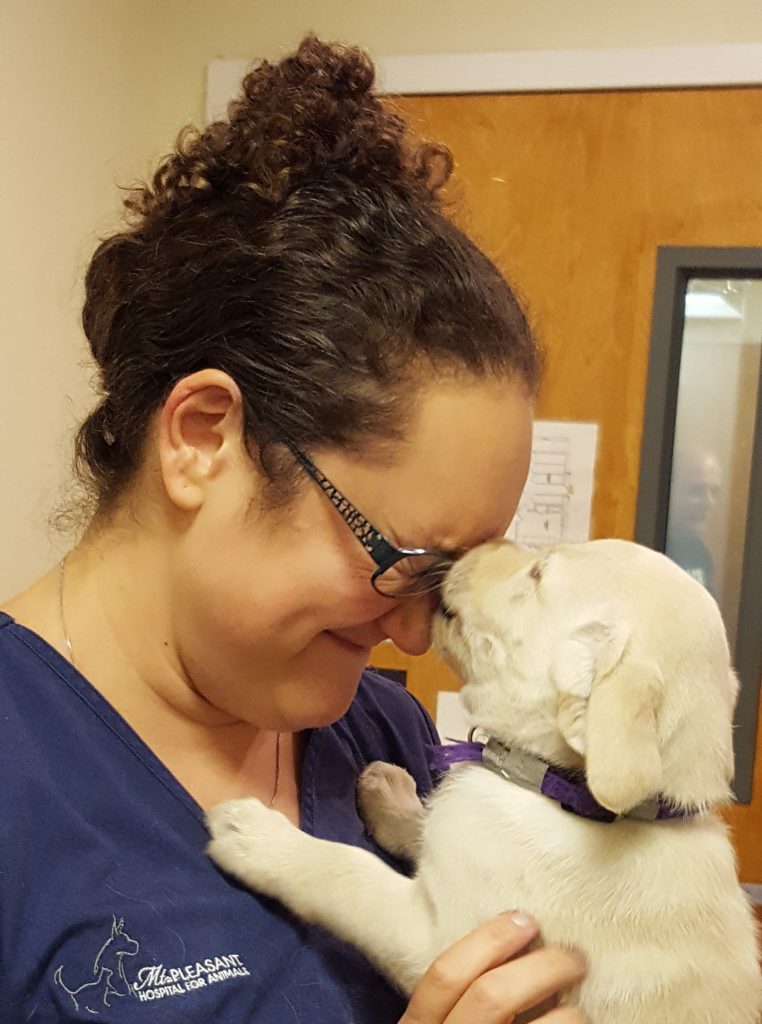 Ms. Purple LOVED our Vet Technician, Kristen!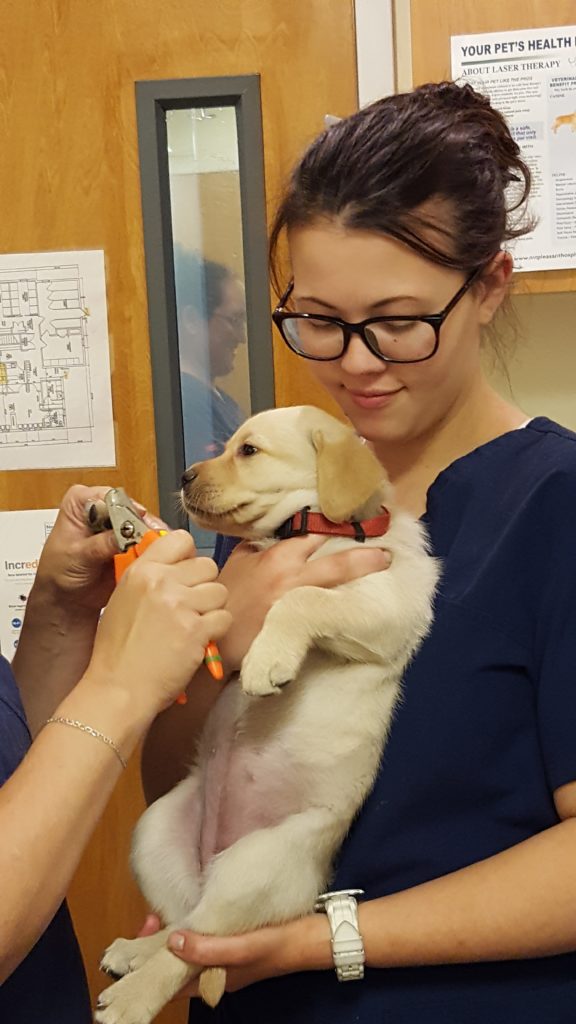 Afterwards all the pups got a pedicure. Vet Technician Sara kept puppy paws still.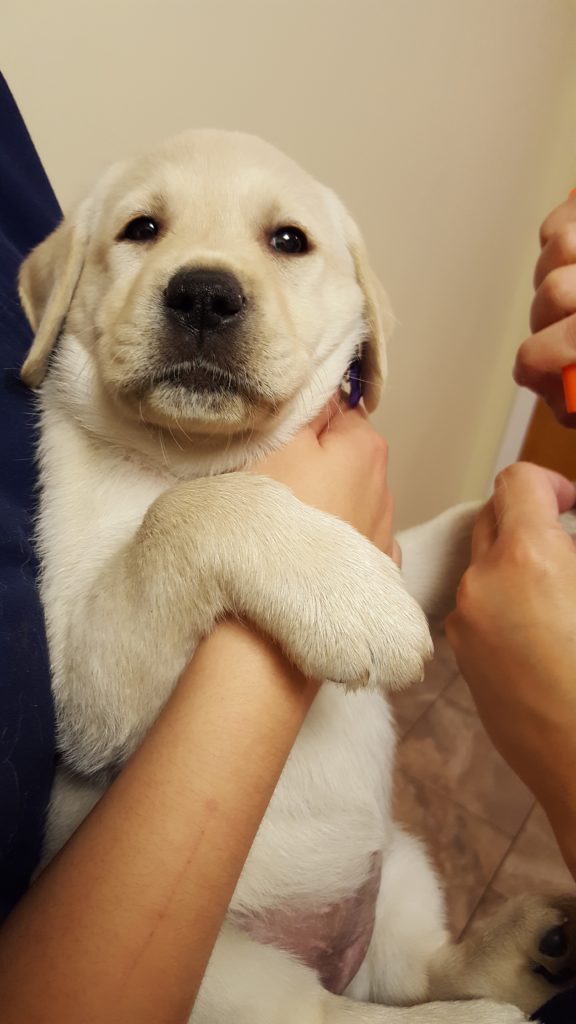 The Vet Technicians were all so gentle. The pups just melted in their arms.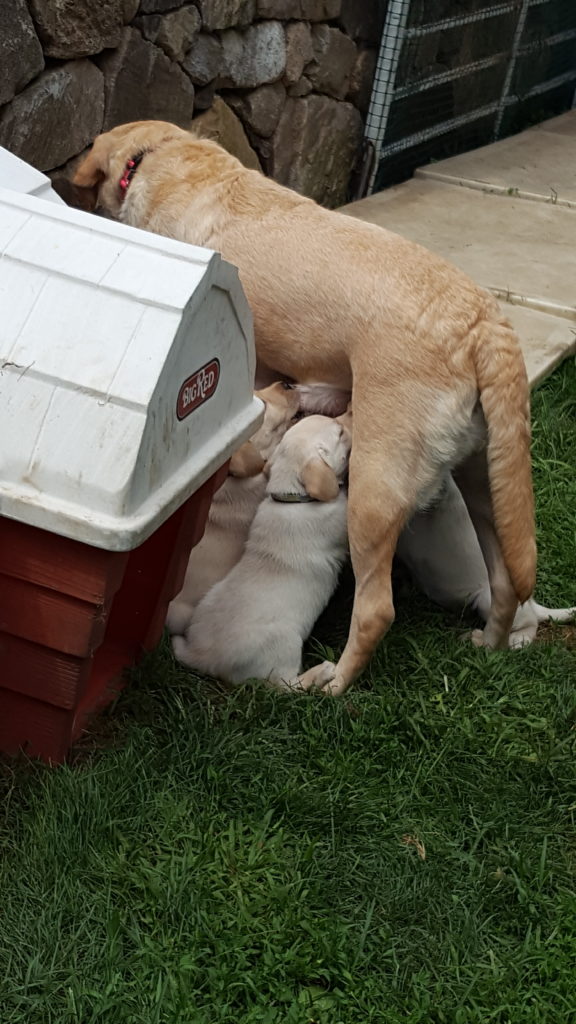 When we got home Sammy gave everyone some loving and a good drink!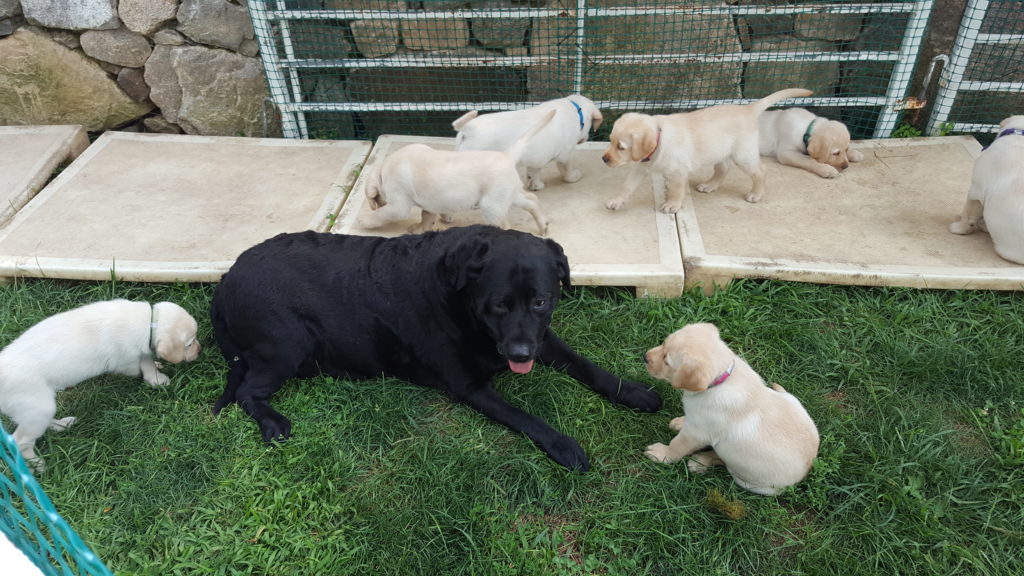 Great Aunt Francie Pants was happy to help out "babysitting".
The puppies love her and she loves them!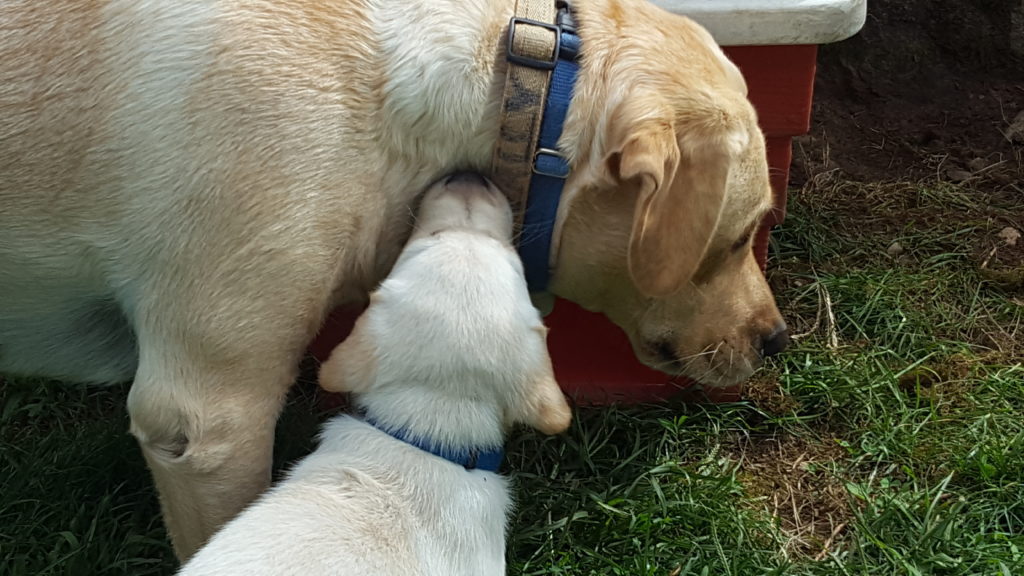 Mr. Blue told Aunt Sally all about their adventure.