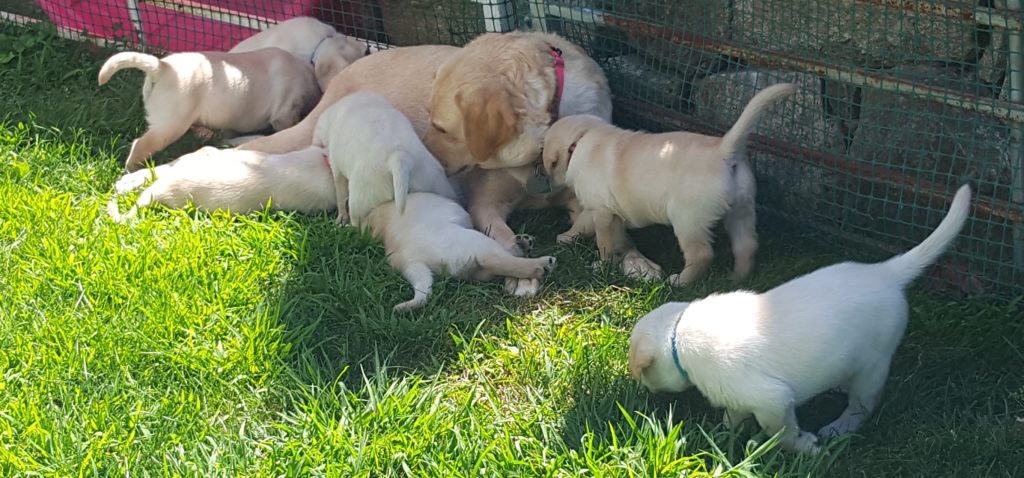 Yesterday we set up a giant play area outside for Sammy's pups.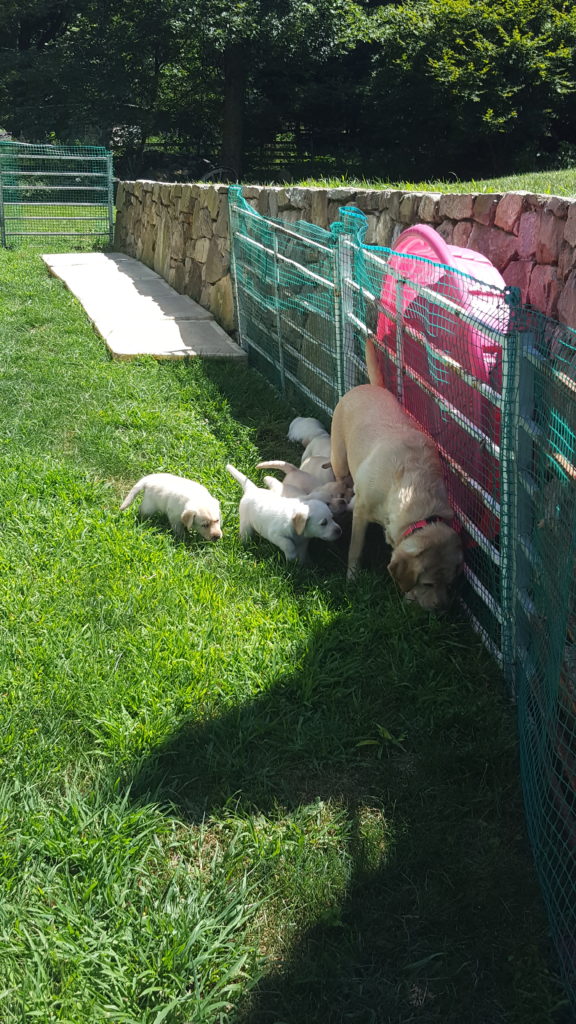 The puppies followed Sammy Sweetheart while she inspected their play area.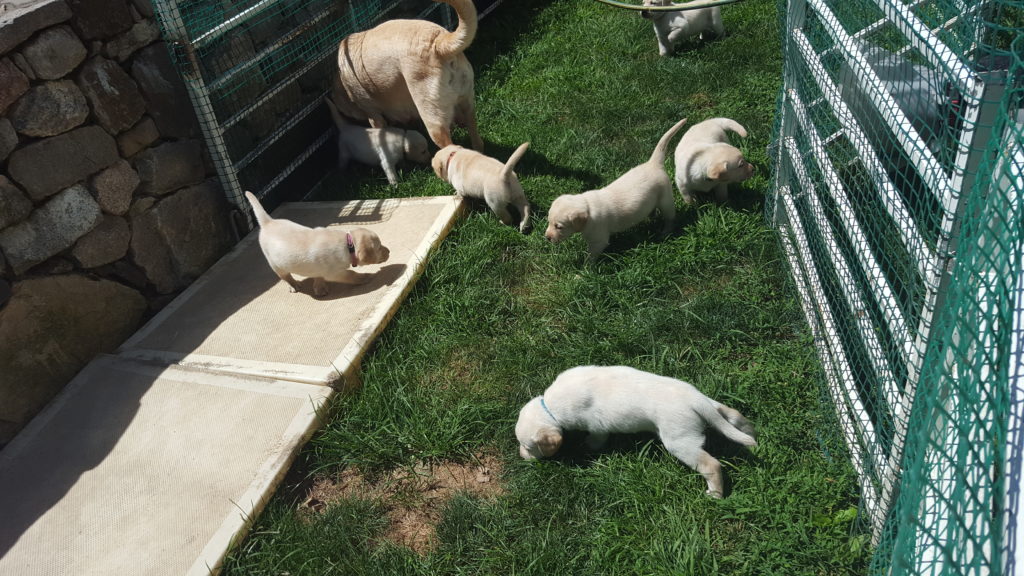 You can see how cautious Mr. Blue is as he stretches to smell the grass.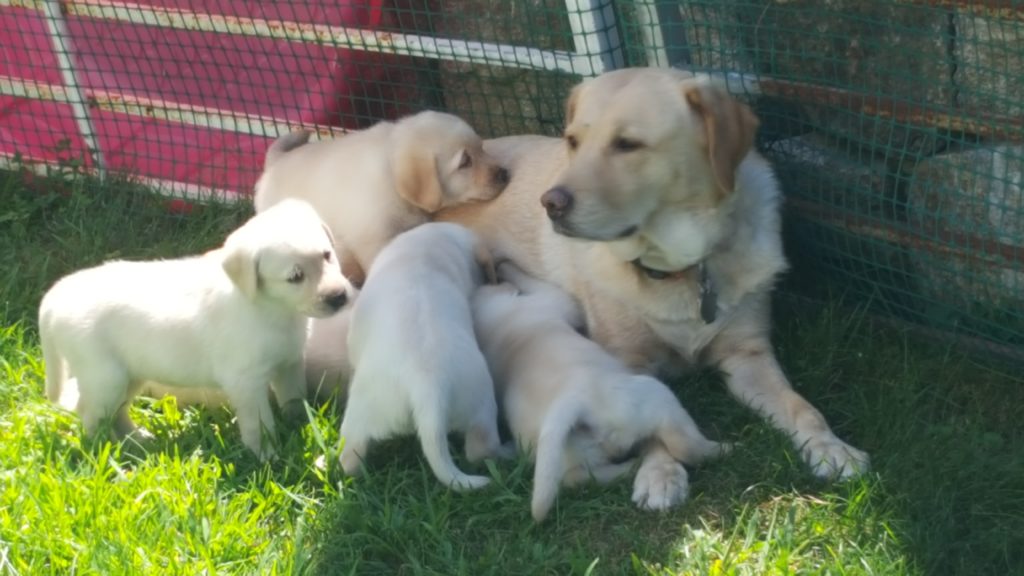 Everyone takes a quick break in the shade. We put up umbrellas all along the edge.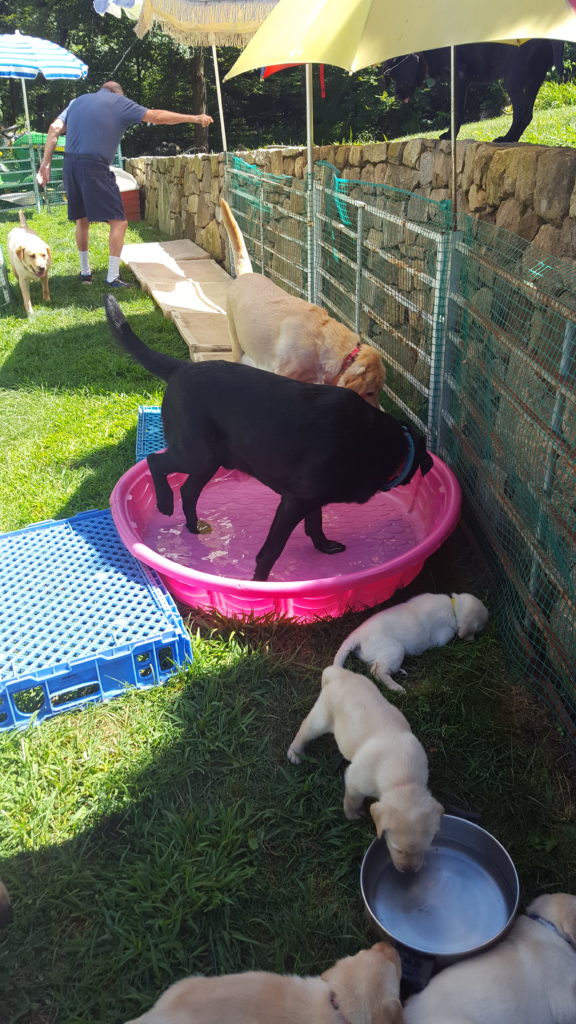 The big dogs come in to inspect while Mike puts up more umbrellas
and water in the swimming pool.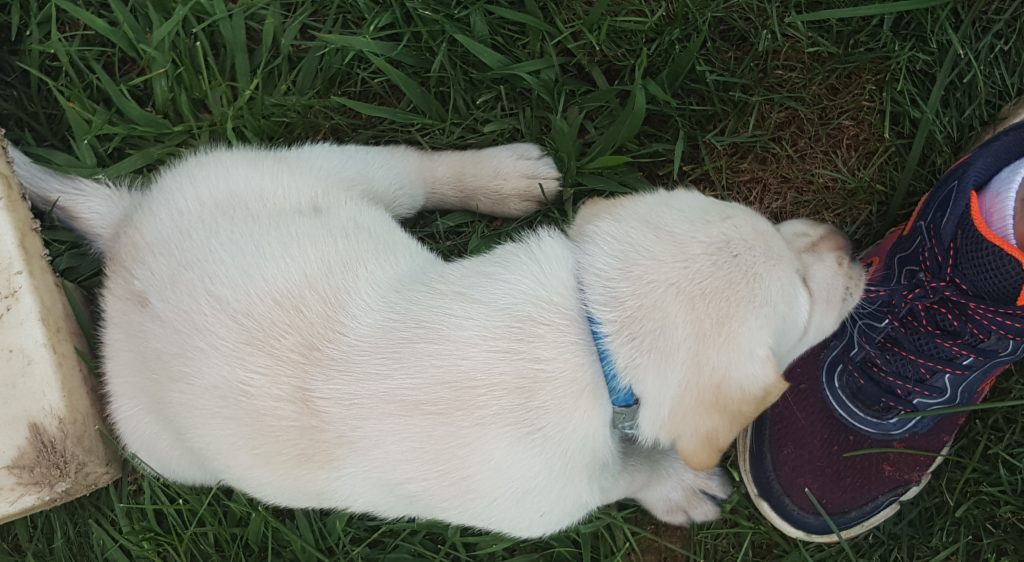 Mr. Blue was busy chewing on my shoelace.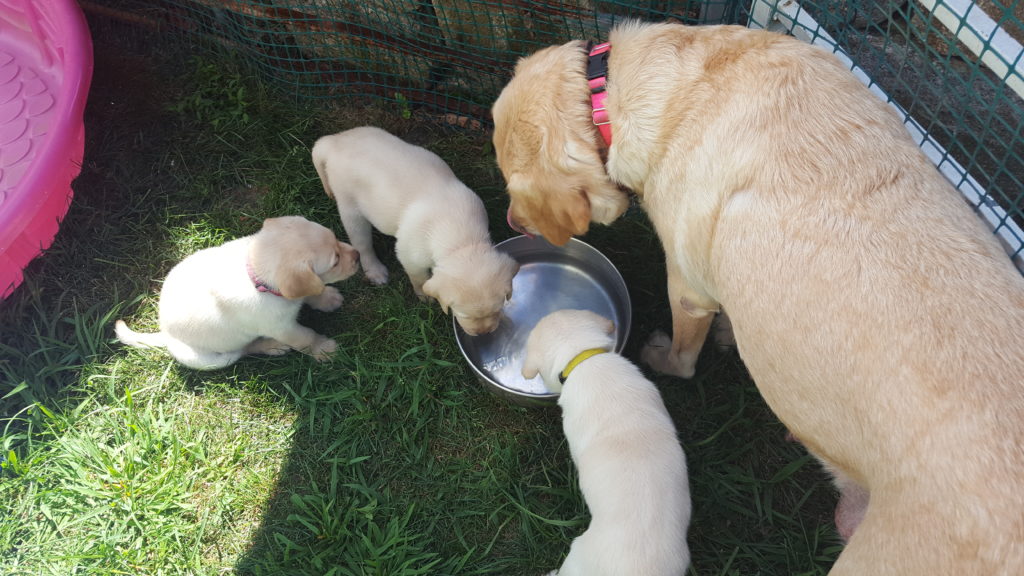 Ms. Pink watches while Ms. Orange and Ms. Yellow get a drink of cold water.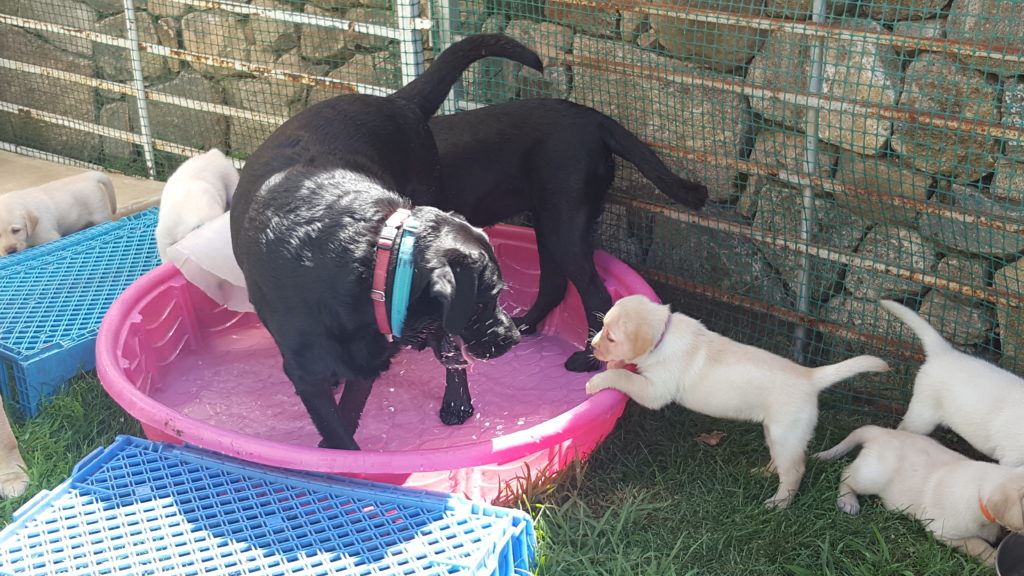 Brodie is splashing in the water, inviting Ms. Pink to join him.
She has to think about it for a little bit.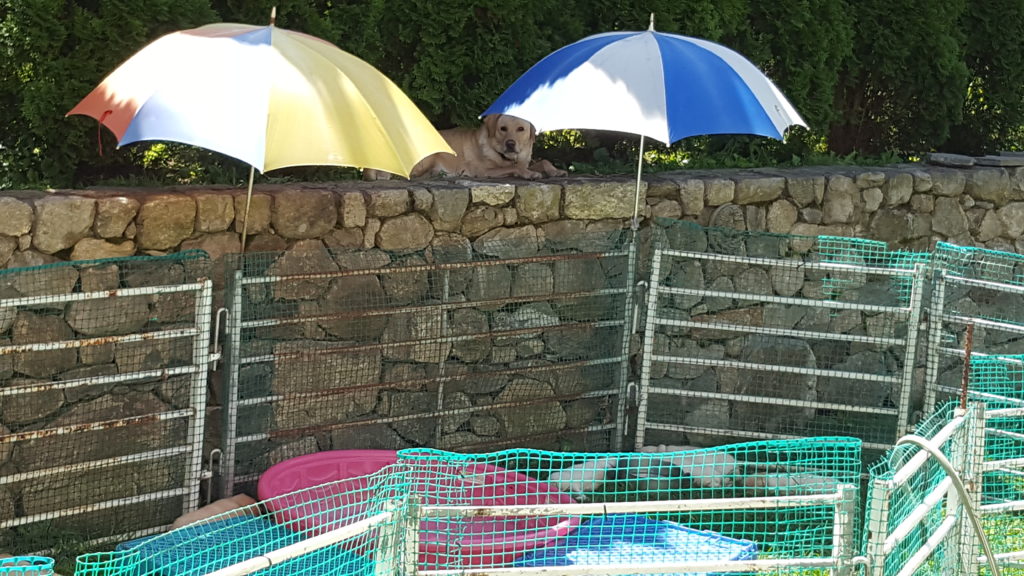 Can you see Sammy up on the wall?
She is in the shade, quietly keeping an eye on her pups.
We are sitting opposite her on our porch, keeping an eye on everything as well.