Last Monday night and into Tuesday,
Sammy Sweetheart delivered seven healthy yellow Labradors.
We have 5 girls and 2 boys and are making appointments for interviews.
Please give us a call or send us an e-mail if you are serious.
More photos and videos are available on Facebook.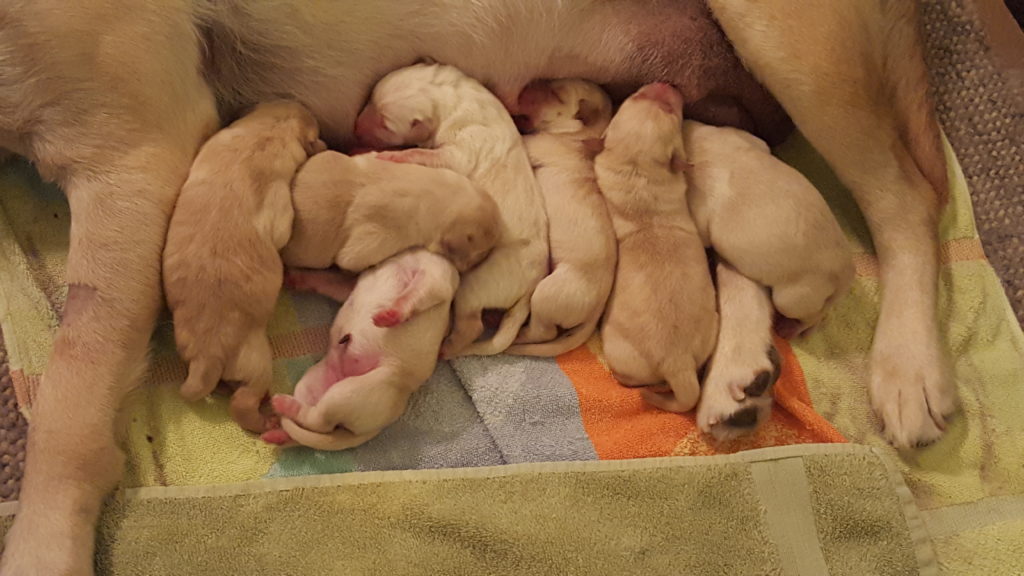 Brand new puppies are either drinking or sleeping with mom, Sammy Sweetheart.
June 19/20, 2017.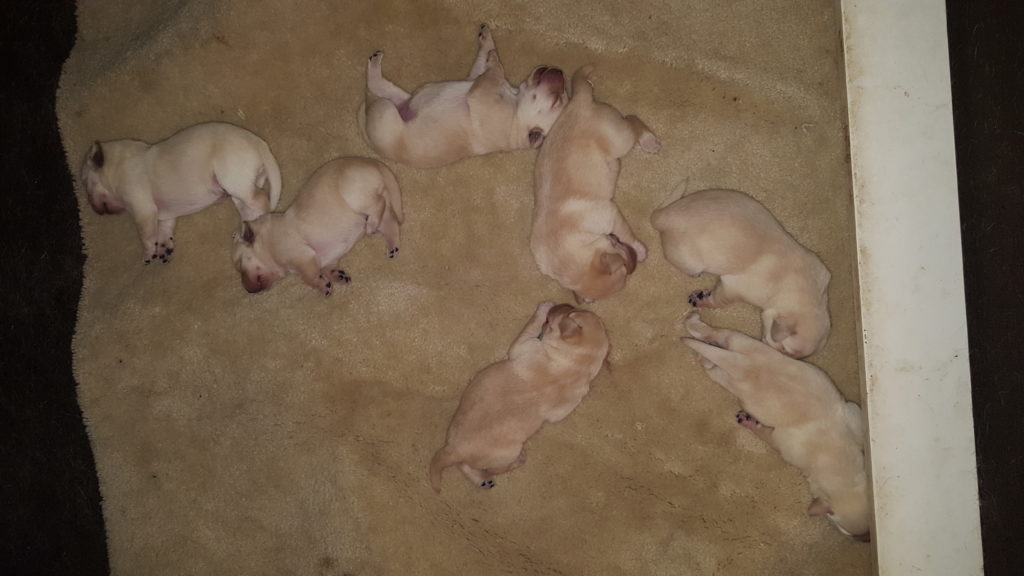 They are putting on weight with the rich mother's milk from Sammy Sweetheart.
June 25, 2017.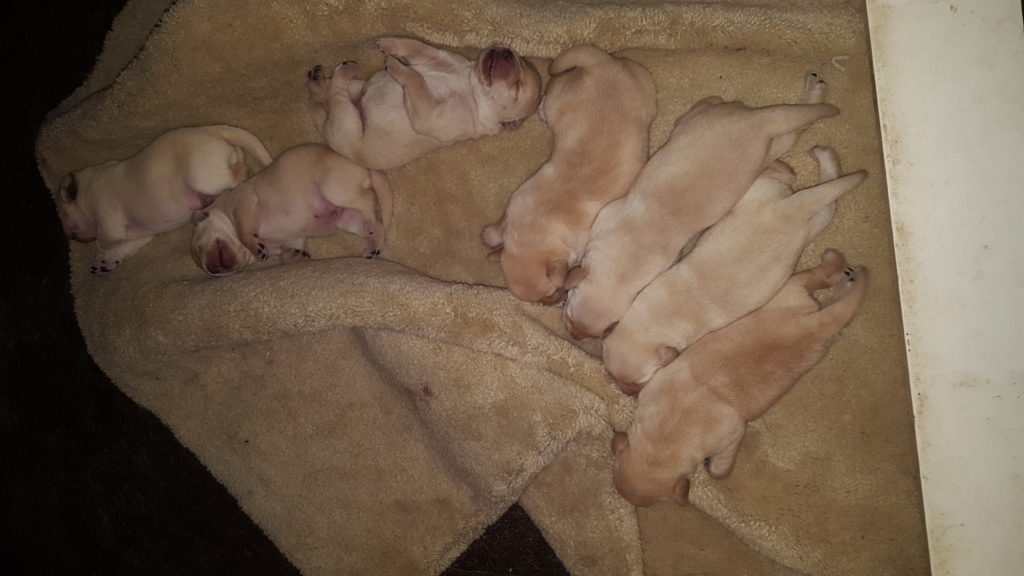 They change position right in front of us. June 25, 2017.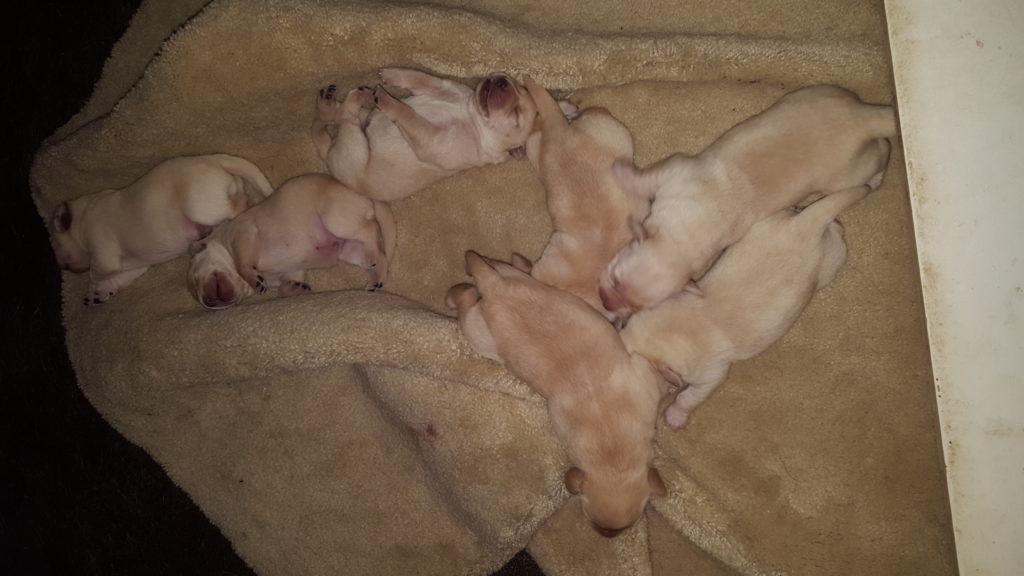 Still changing position. Waiting for Sammy Sweetheart to come back to feed them.
June 25, 2017. She went outside briefly.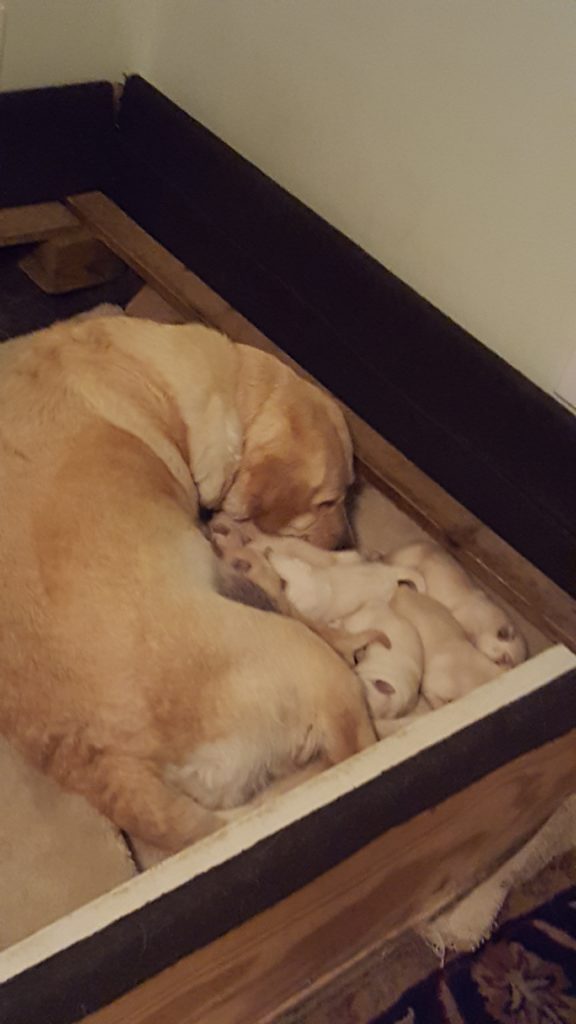 Sammy Sweetheart is the Best Mom!
She keeps all seven puppies right in front of her.
She is making sure they all drink. June 26, 2017.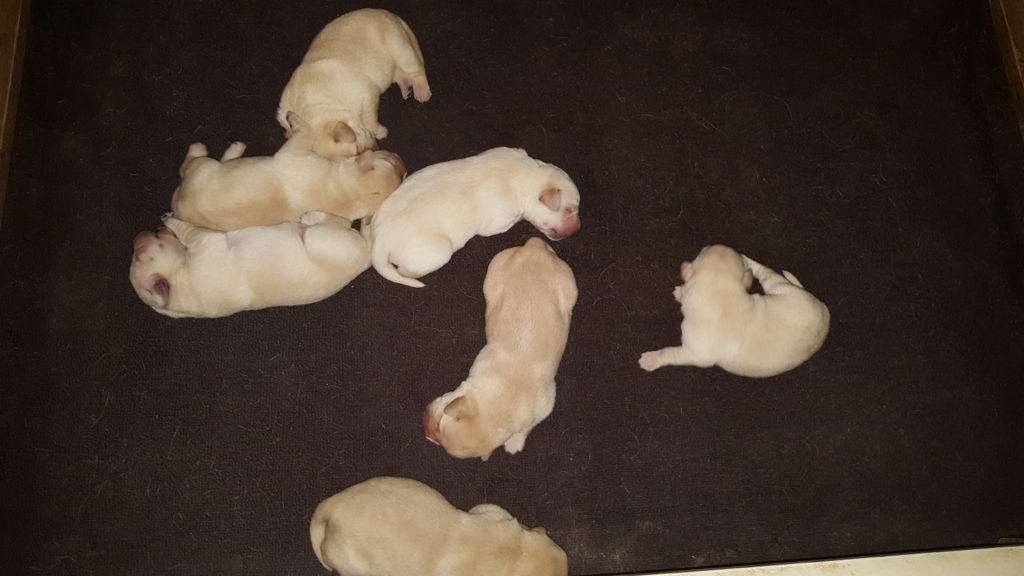 Almost a complete week old today, they are scooting all over the place!
June 26, 2017.    7:00am.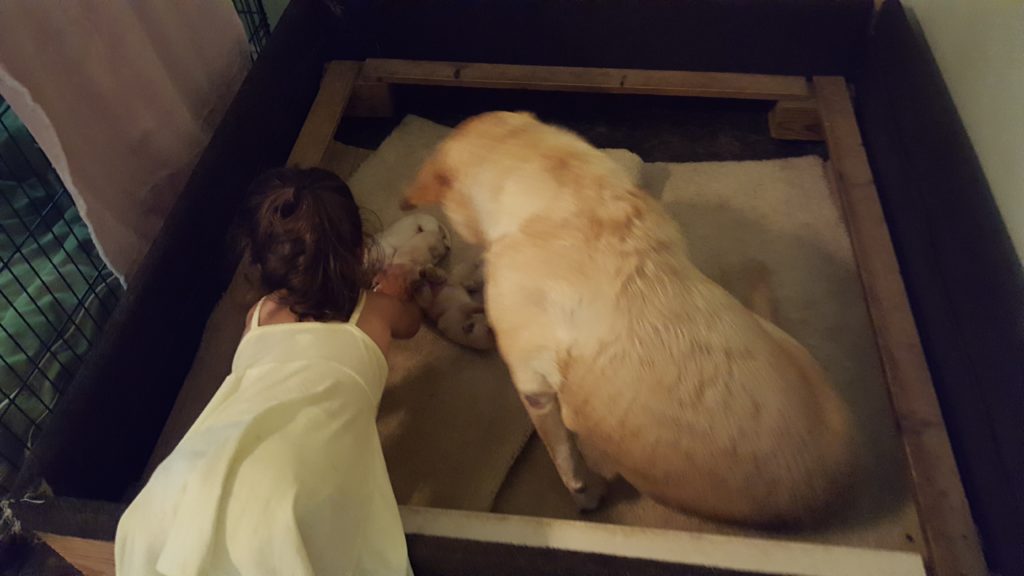 Our granddaughter gently checks on Sammy's pups.
We are always supervising.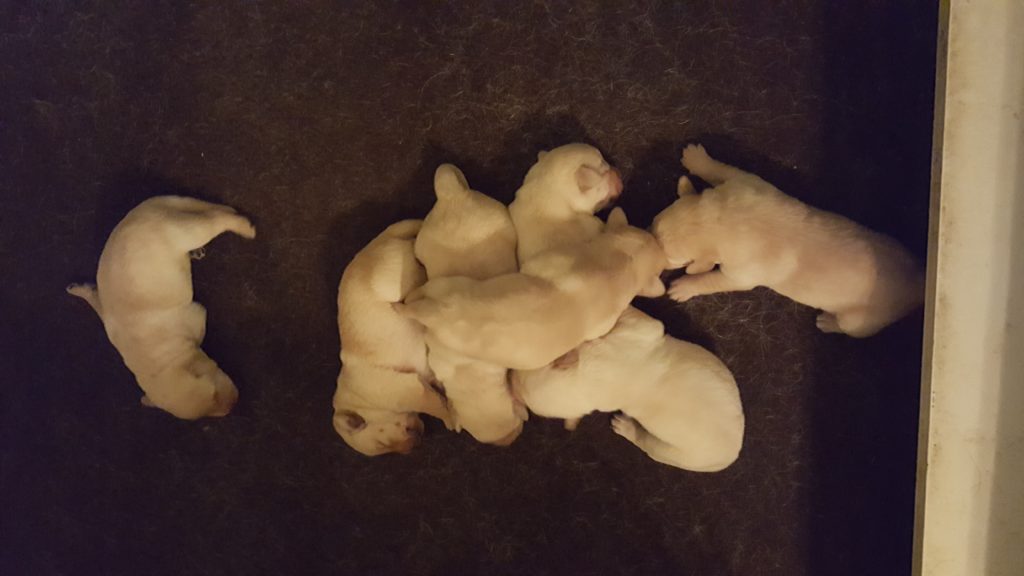 Puppy pile up while Sammy eats her dinner.
June 27, 2017.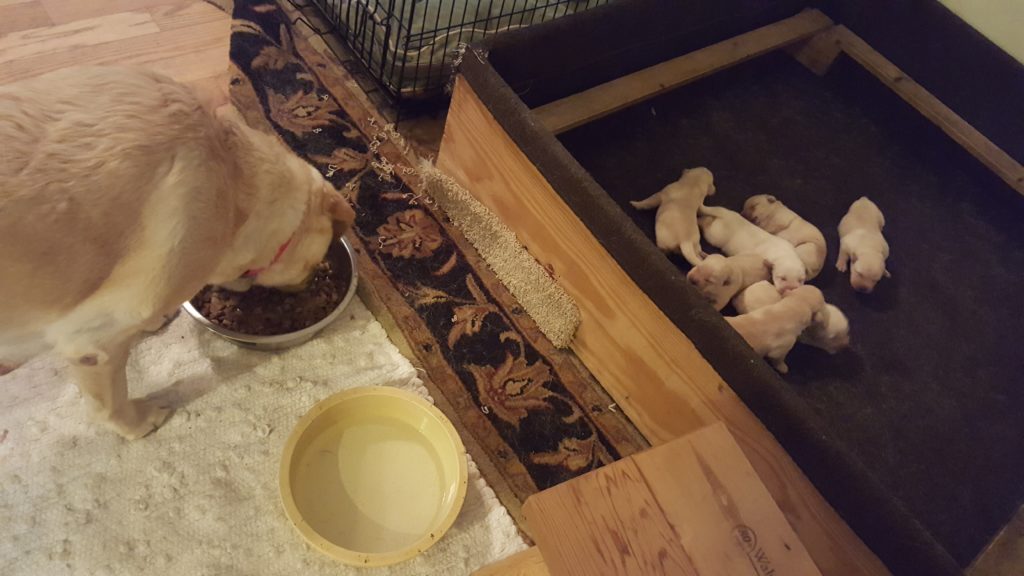 Sammy will not leave her pups, so she eats right next to them.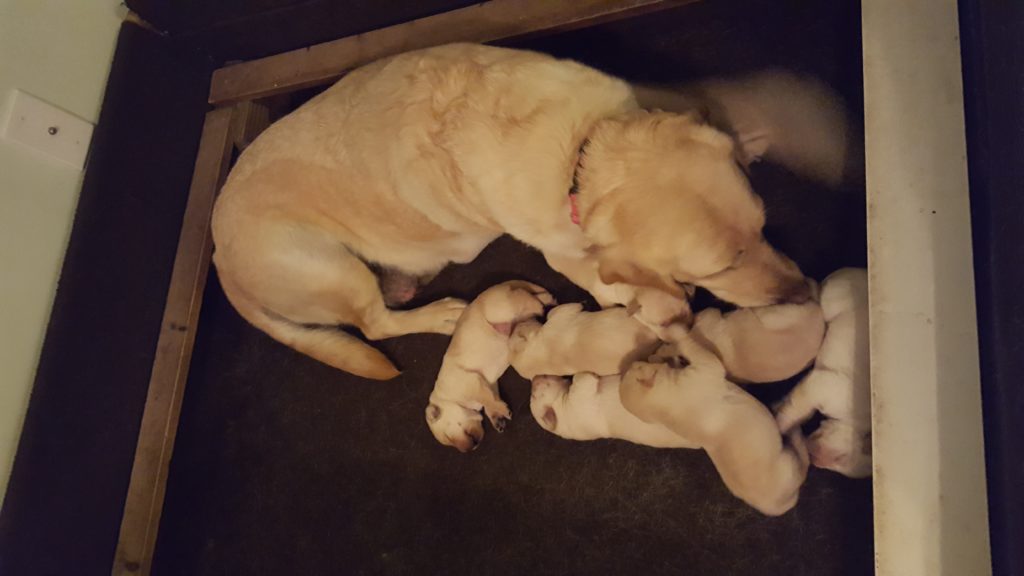 "Mom is in the house".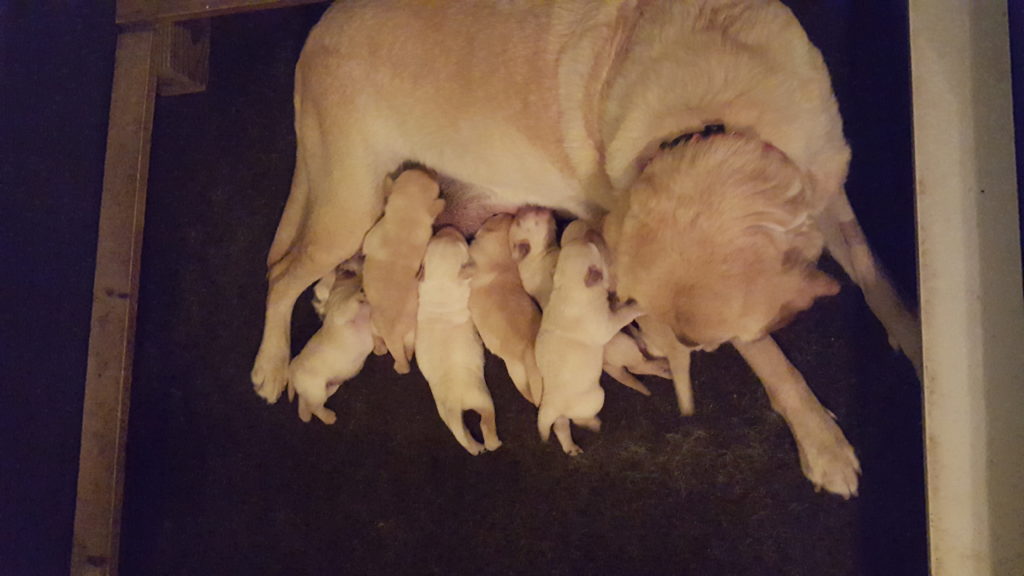 Everyone is "hooked up" now that Sammy has had her own dinner.
June 27, 2017.
And this is how it goes. Day and night. Night and day.