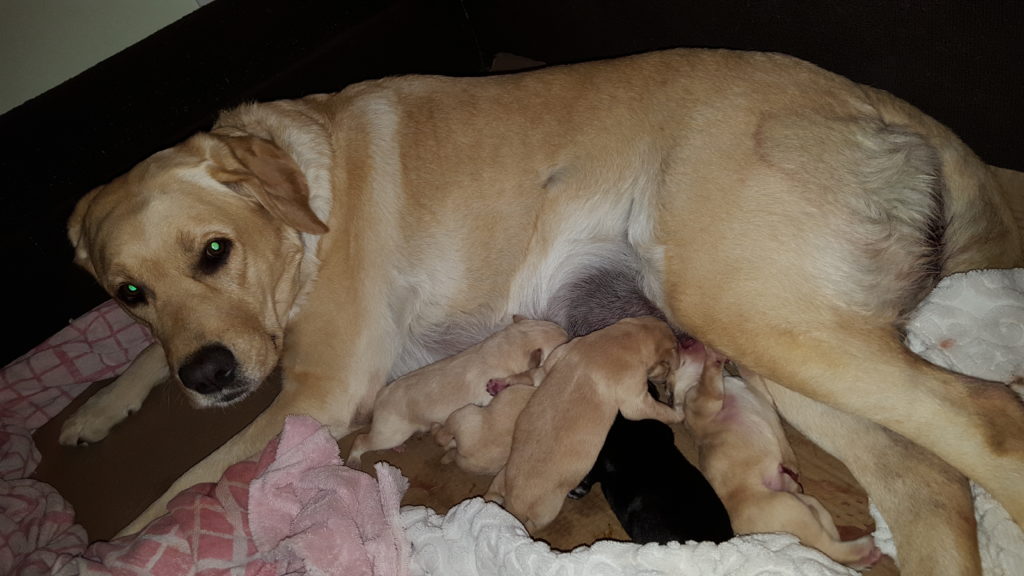 Sally worked very hard for over 24 hours.
You can find her loving up five new puppies.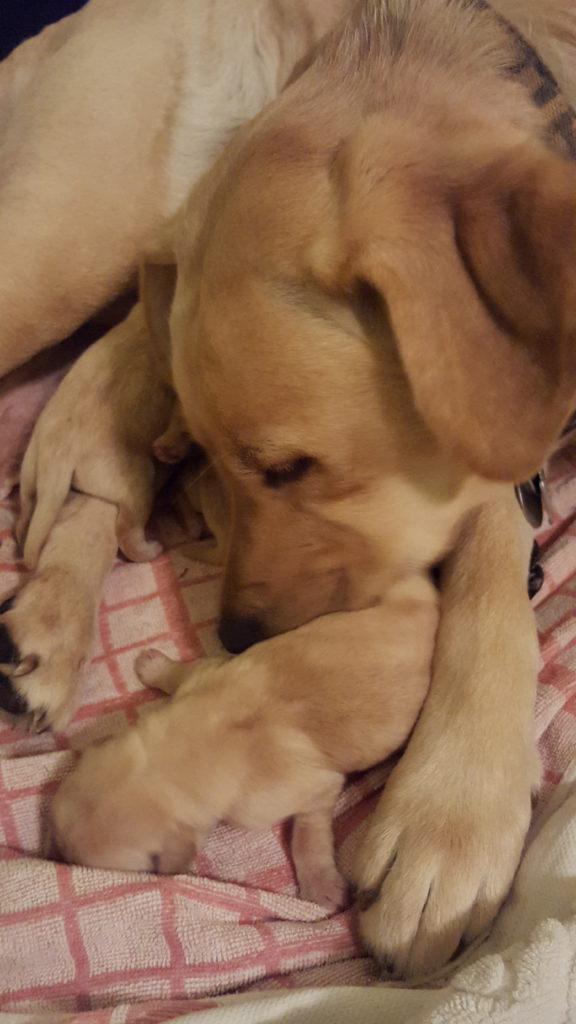 Sally is busy cleaning and feeding her little ones.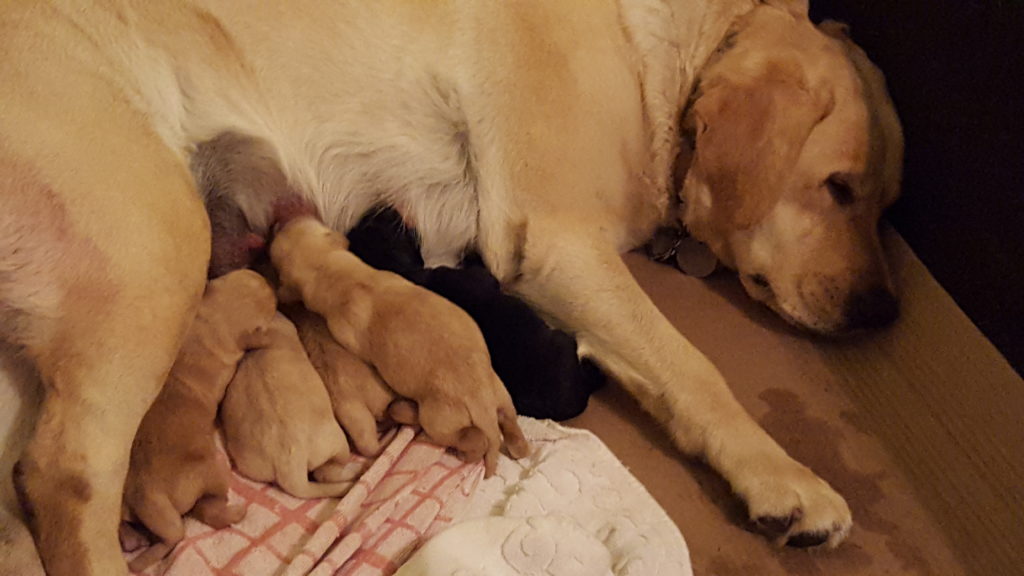 This is Sally's first litter. She has one black male,
2 yellow females and 2 yellow males.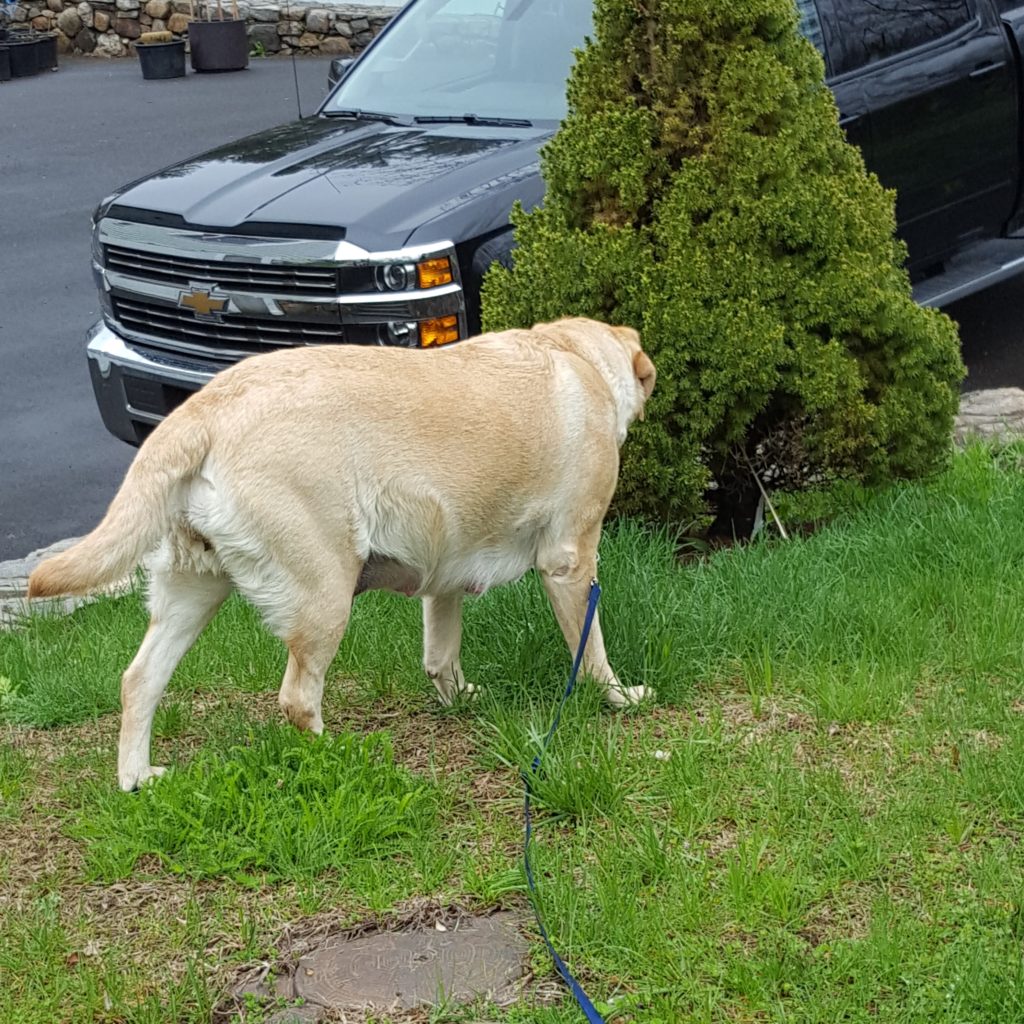 We took many, many walks outside from Tuesday afternoon
until Wednesday afternoon before any pups were born.
It was well worth it for all of us and the families
who have been waiting for one of Sally's pups.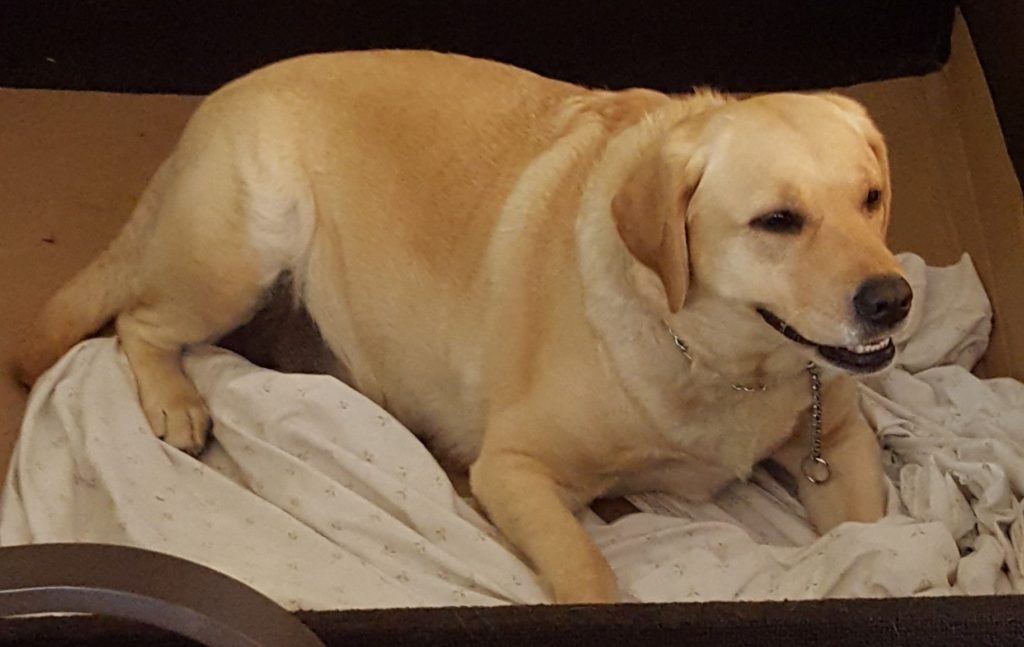 This is Sally during labor and just before her pups were being born.
She is in her whelping box which is where the puppies are born
and will stay for the next four weeks.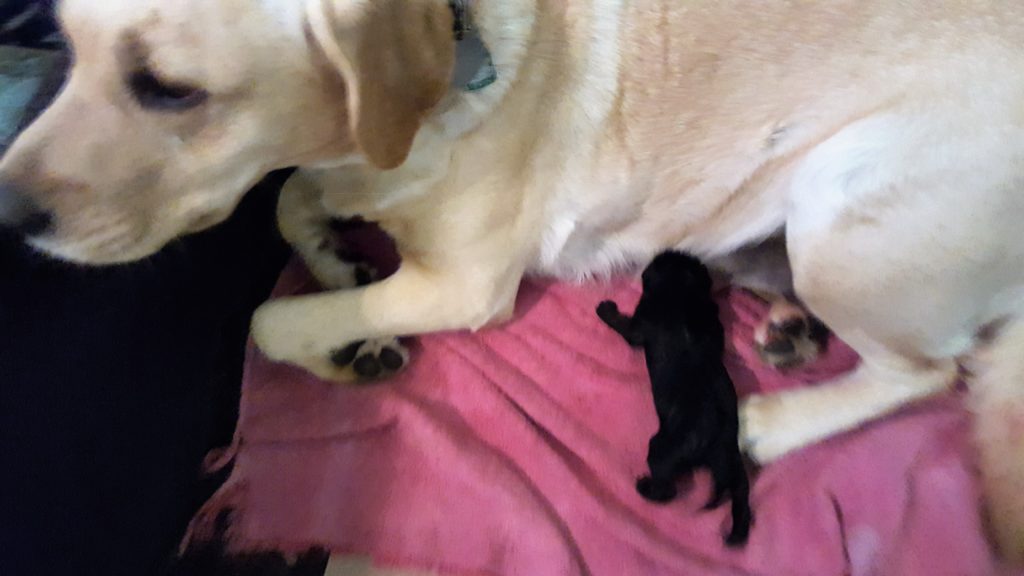 Sally's little black male was the first born. He started drinking right away!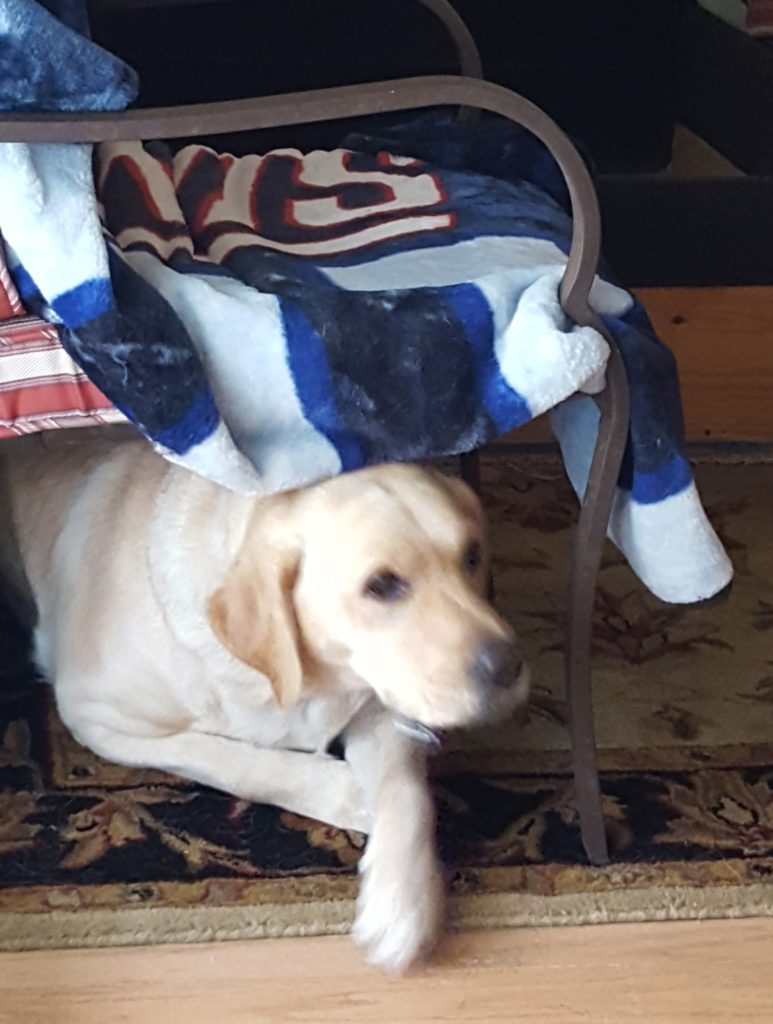 Sally was confused after the first puppy and went underneath this chair.
She is so dedicated now. She will not leave her pups.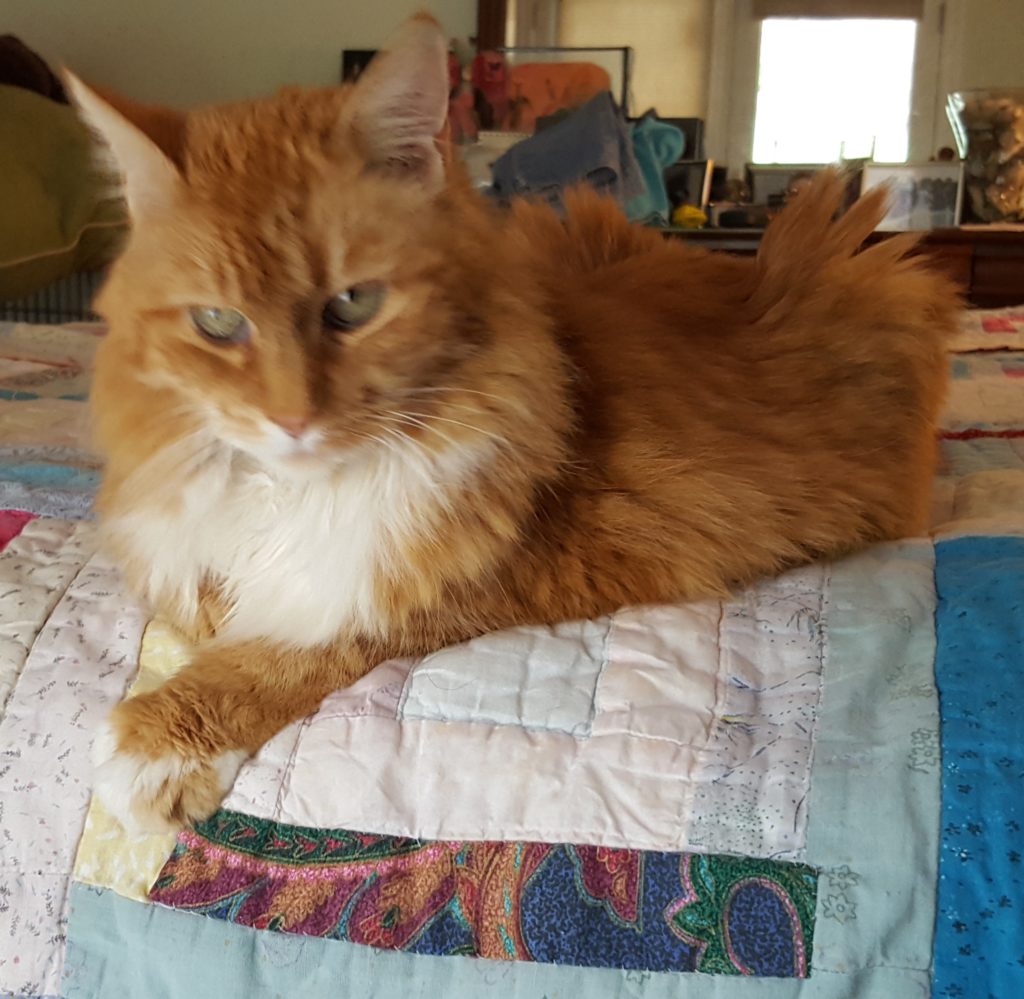 "Joyce" has been present at every litter of puppies for the past 14 years.
She jumped in with the puppies yesterday and Sally did not mind at all.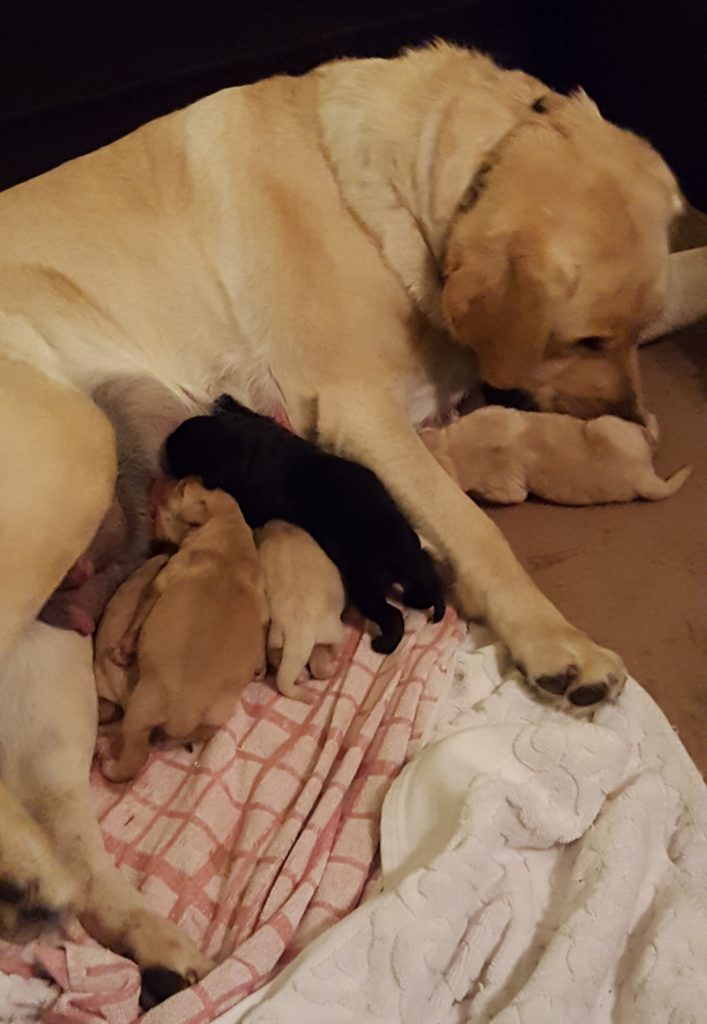 Their colors are beautiful!