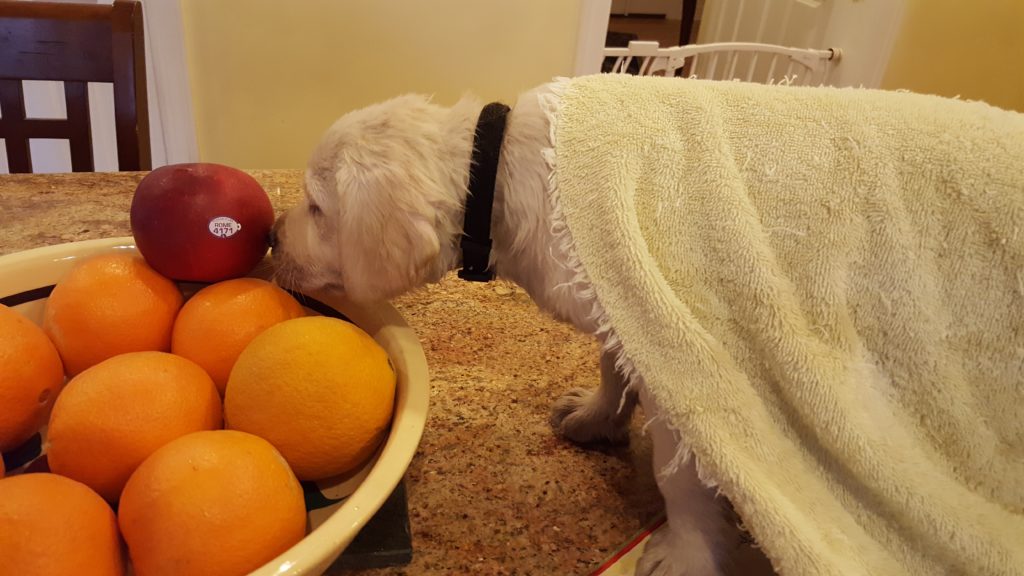 Crosby, the former Mr. Black takes time to smell everything after his bath.
He was still drying off under the towel.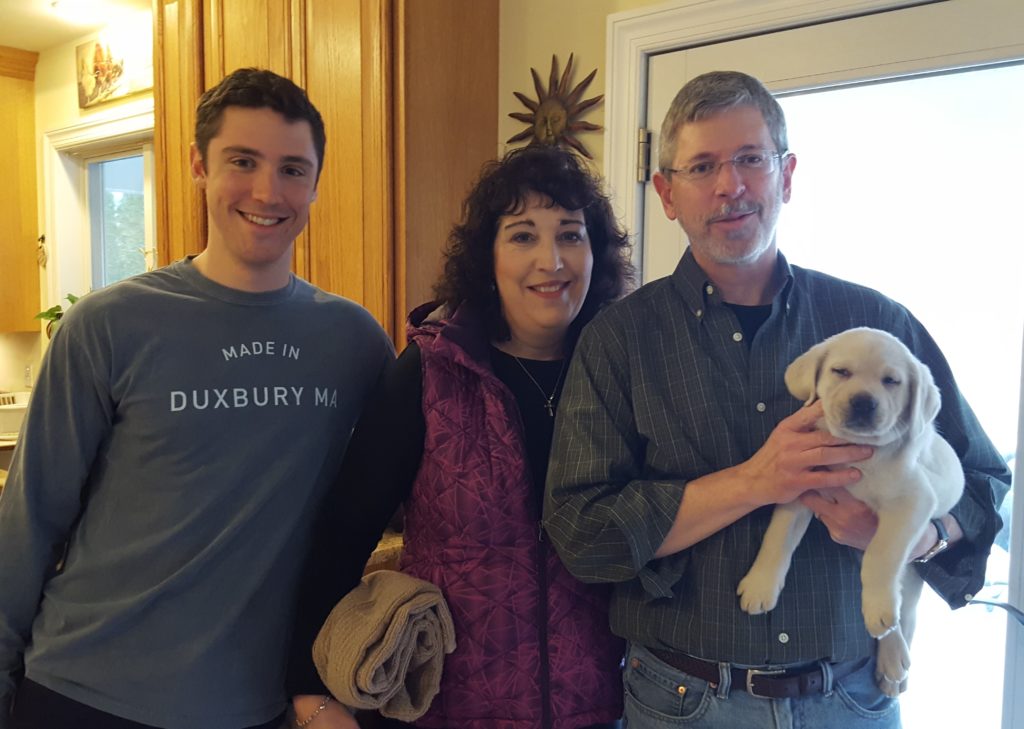 Crosby and his family getting ready to go home!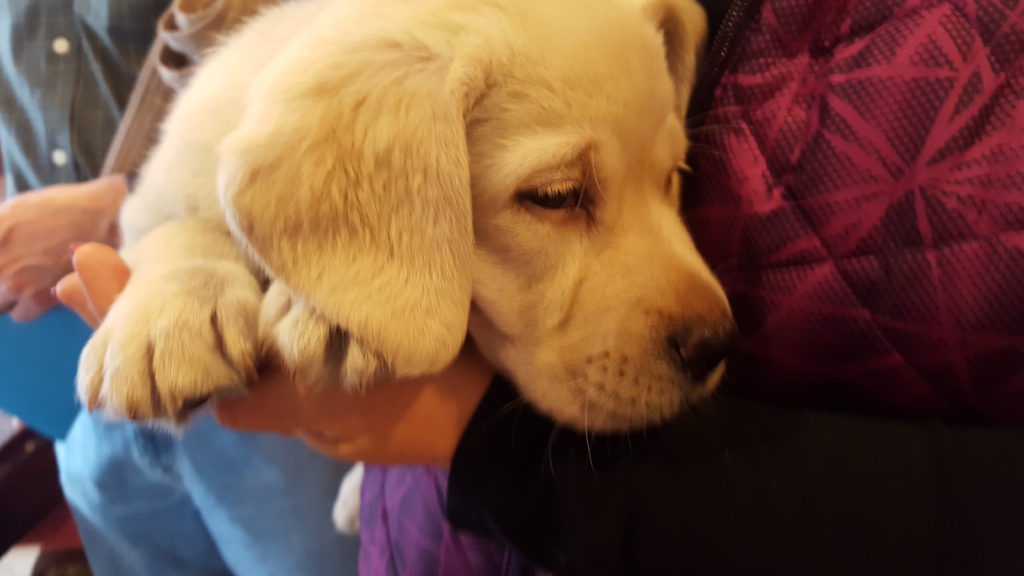 Look at that face! Crosby has such a relaxed look
while being hugged by his mom.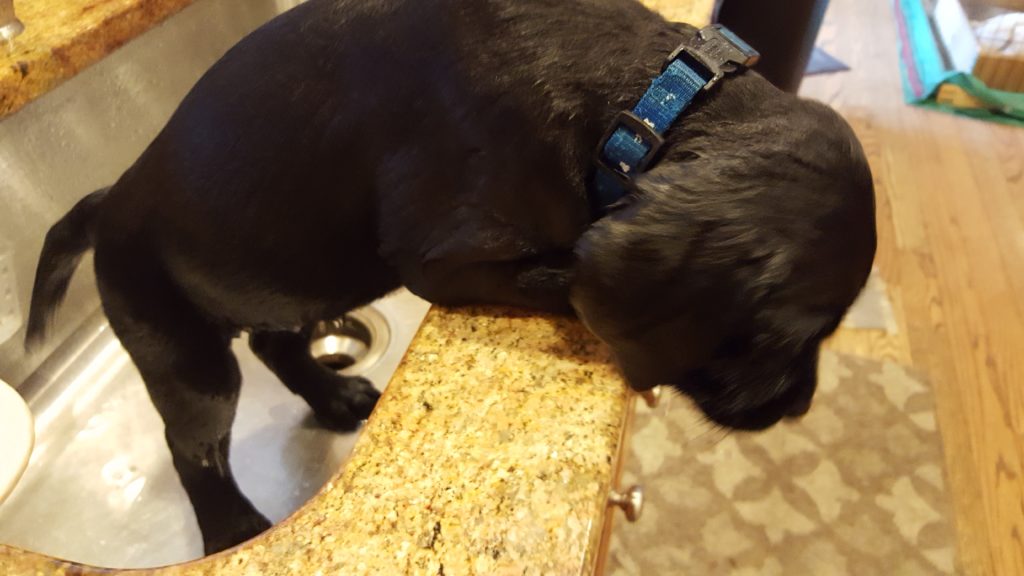 Jeter, the former Mr. Blue is wondering how far down it is from the sink…..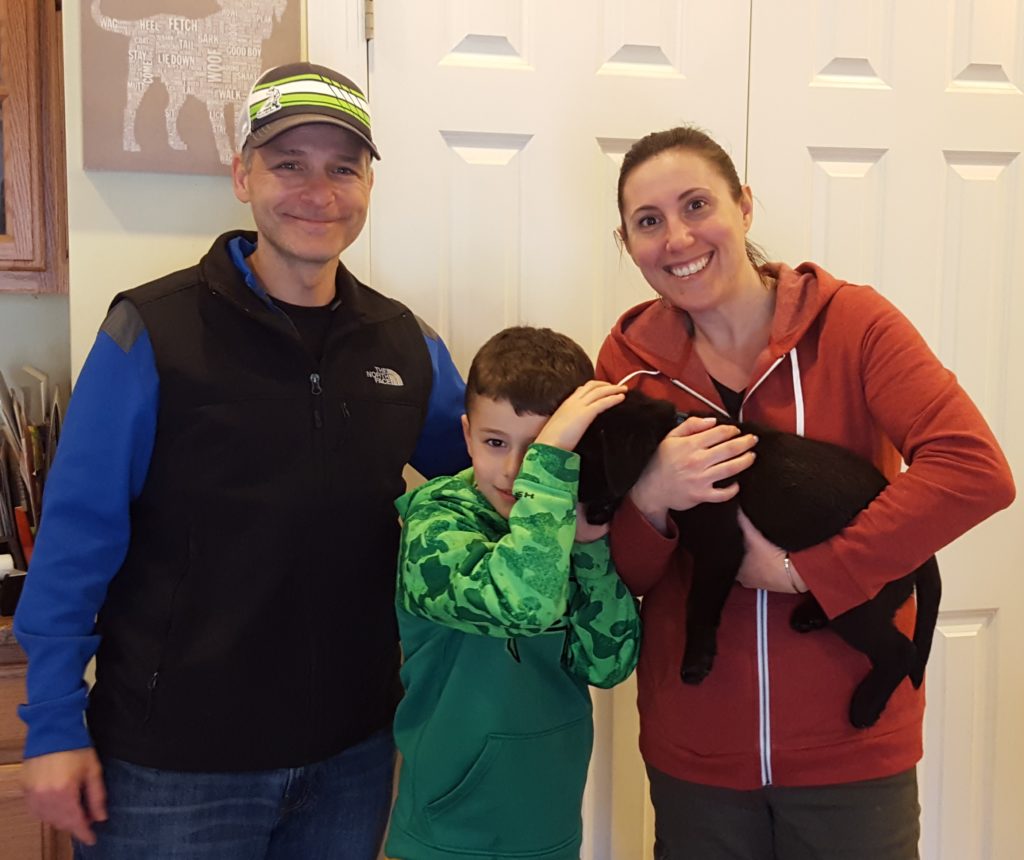 Jeter's new big brother can't wait to get him home for fun and games!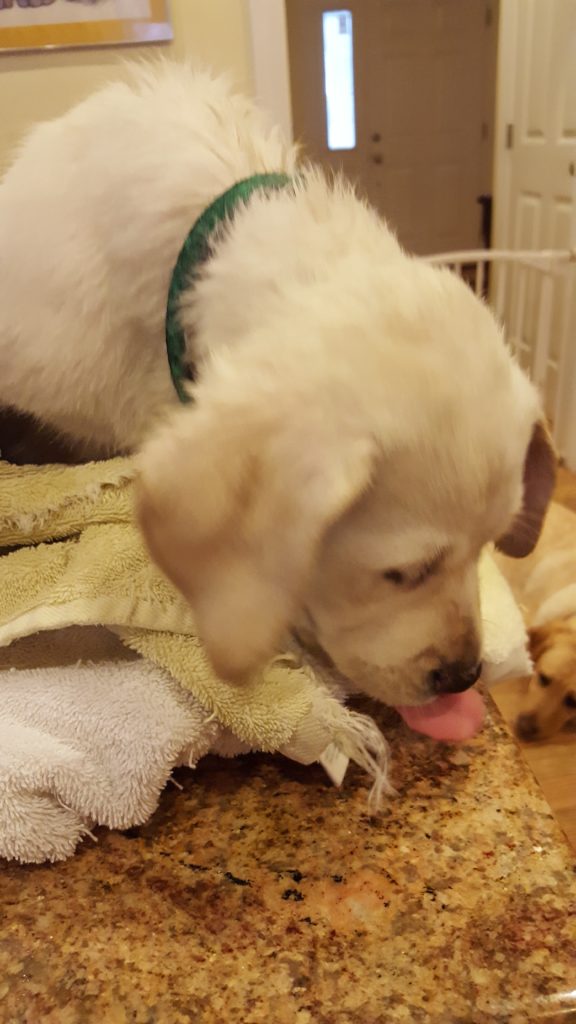 Max, the former Mr. Green likes licking up the extra water!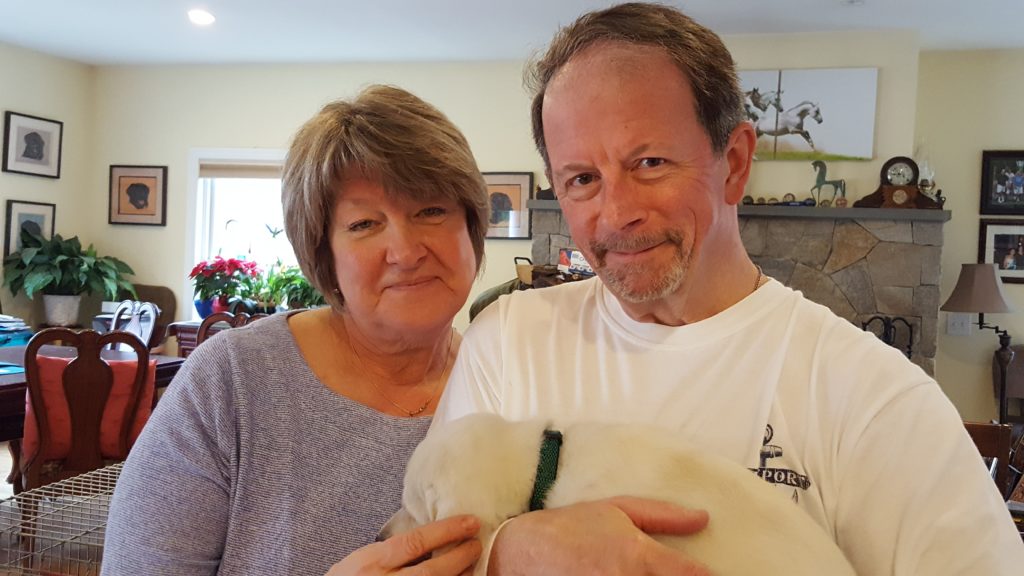 Max and his new family are ready to start their new lives together.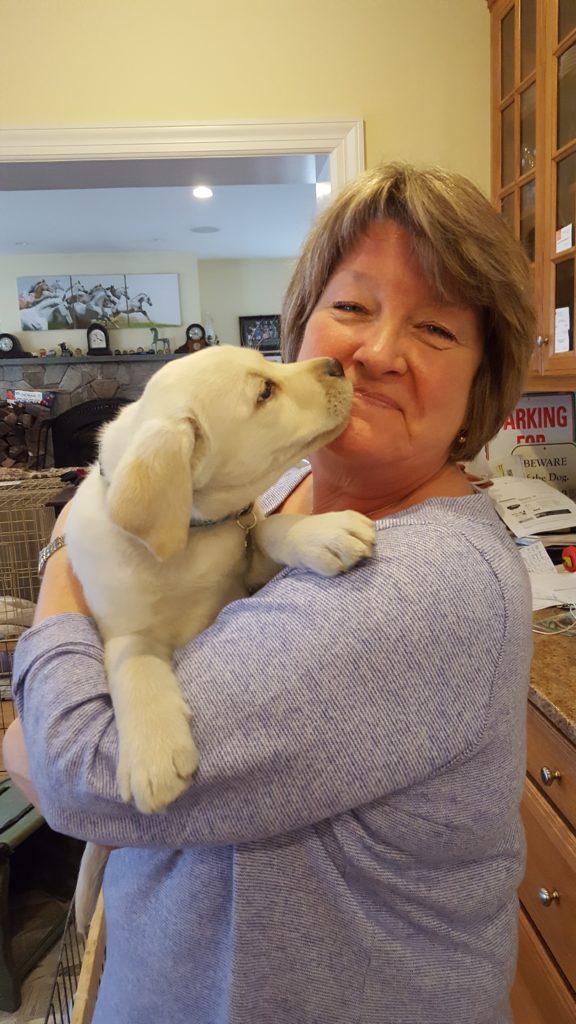 Max gives his new mom some wonderful puppy kisses!
He knows he has found the perfect family for him!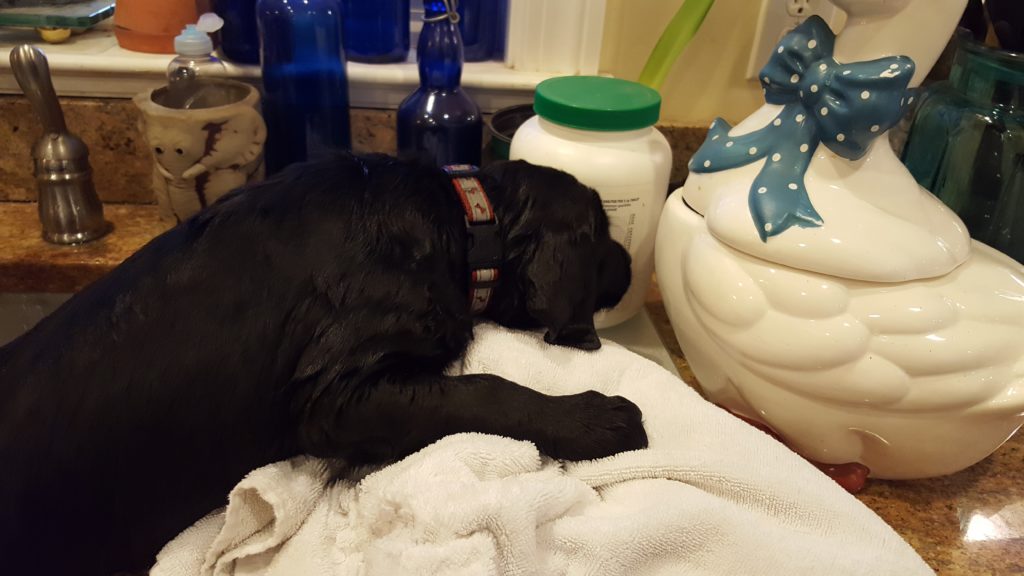 Ms. Orange thinks there might be treats in that goose shaped cookie jar.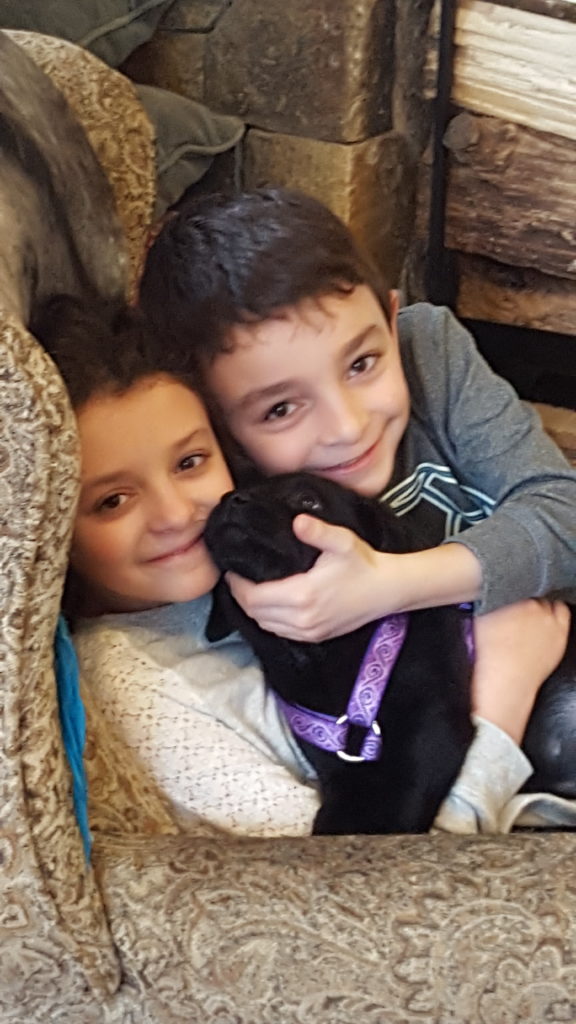 Hailey, the former Ms. Orange has a brother and a sister to play with PLUS
another A Family Farm Labrador sister waiting for her at home.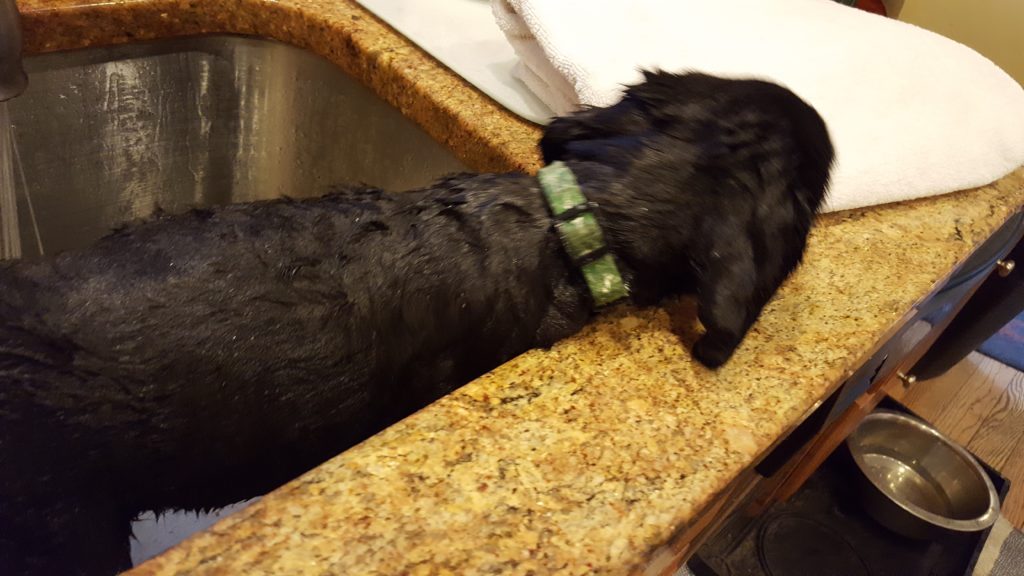 Carter, the former Mr. Green was very relaxed while he had his bath.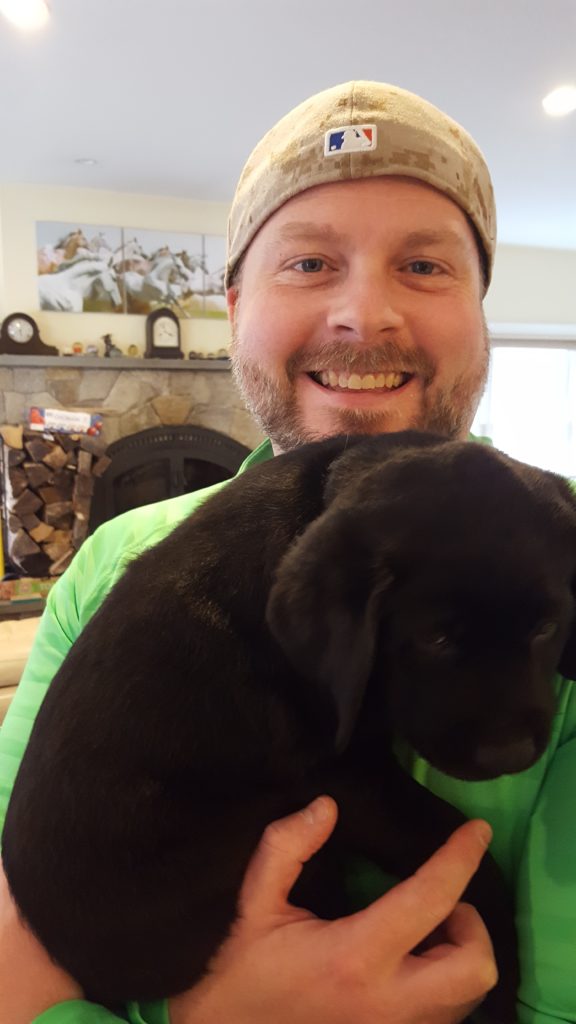 Carter's dad has green on to match his new handsome Labrador.
His face says it all!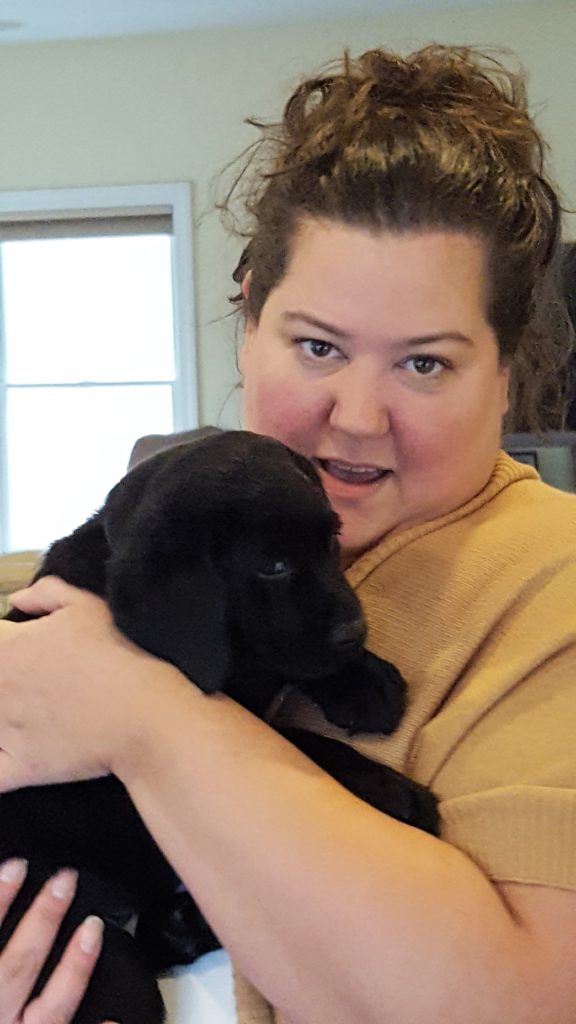 Carter's new mom is telling him there is another A Family Farm Labrador brother
waiting for him at home! They will be having LOTS of fun together!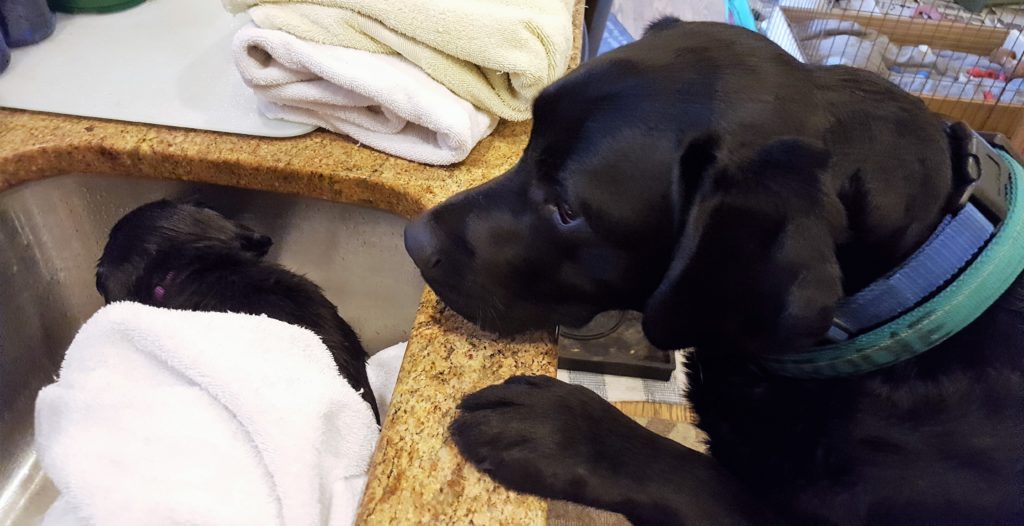 Brodie is checking on Lola, the former Ms. Purple while she gets dried off.
He will miss having all these pups around.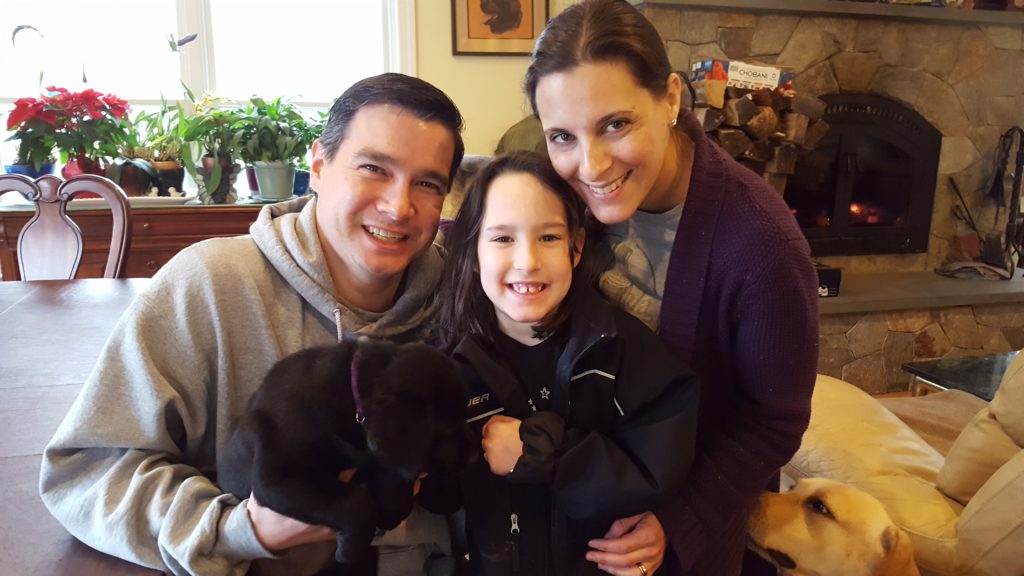 Lola's family have lots of special toys waiting for her and her big sister
has lots of plans for play time.
Tina, our yellow girl is saying a quiet "Good bye".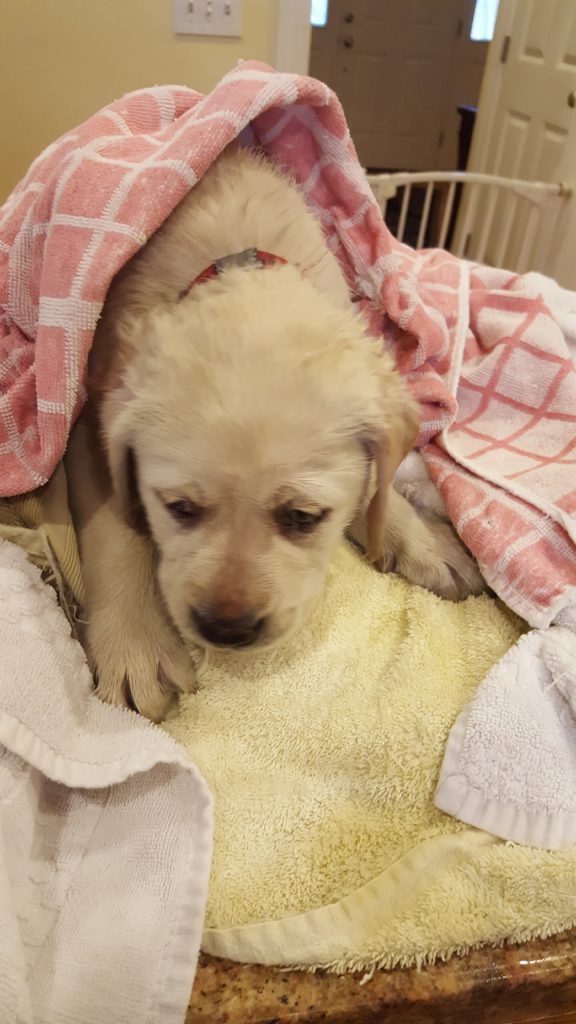 Indie, the former Ms. Pink is saying "My hair is all messy right now!"
She had a pile of towels to sit on and get dry with.
Indie's new mom and dad brought her first toy with them.
She will have fun playing with her two four legged brothers at home.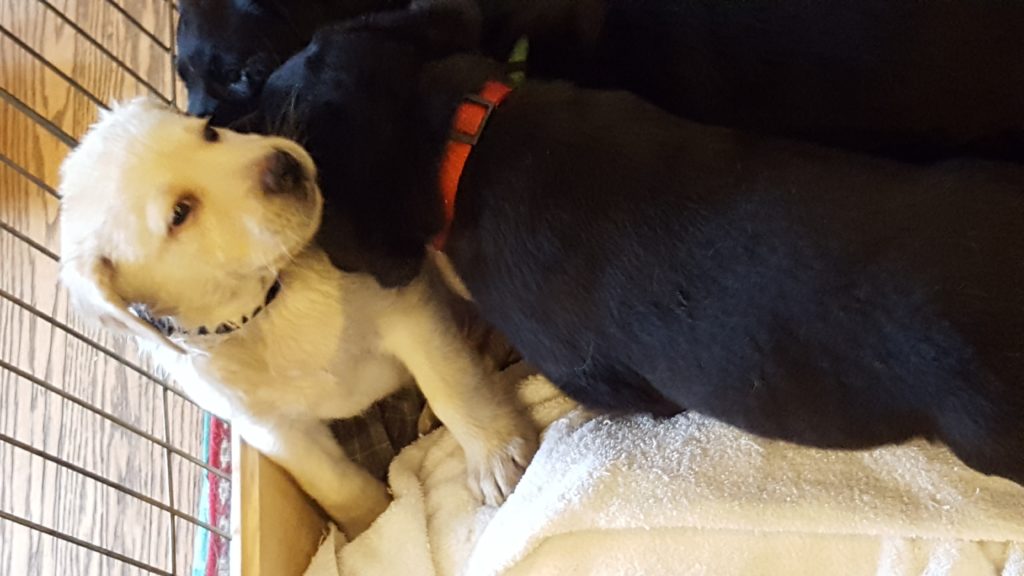 Mr. Black and Mr. Red are all fresh from their baths,
just waiting for their new families to come for them.

Kevin, the former Mr. Red wants to get out of the bath and
start playing with his new big brothers.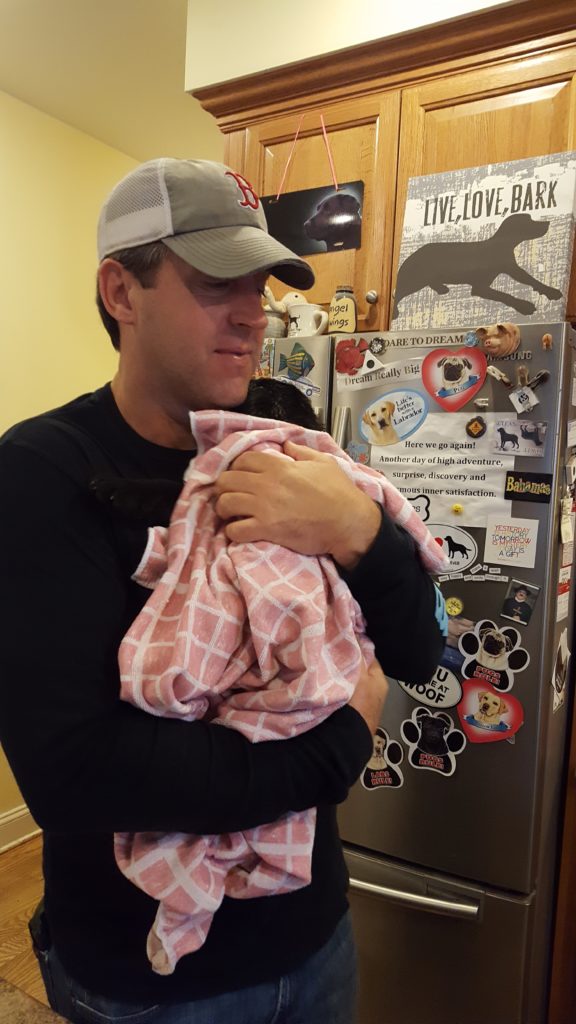 Kevin's new dad gave him lots of great warm hugs after the bath.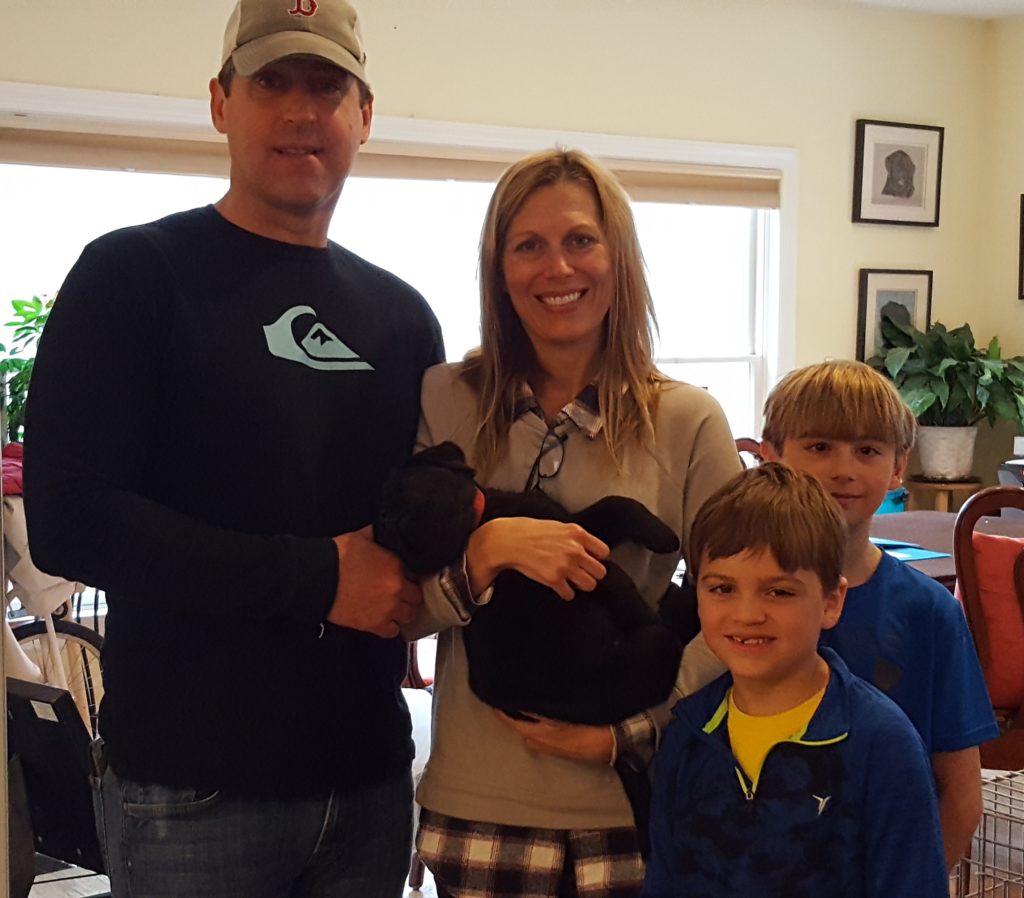 Kevin's new family will be sharing lots of special memories together.
Ida Mae and all of our A Family Farm Labradors have given our hearts
to all of these beautiful puppies.
We know they are going to wonderful families
and we hope to hear Sterling Reports of their progress!!!