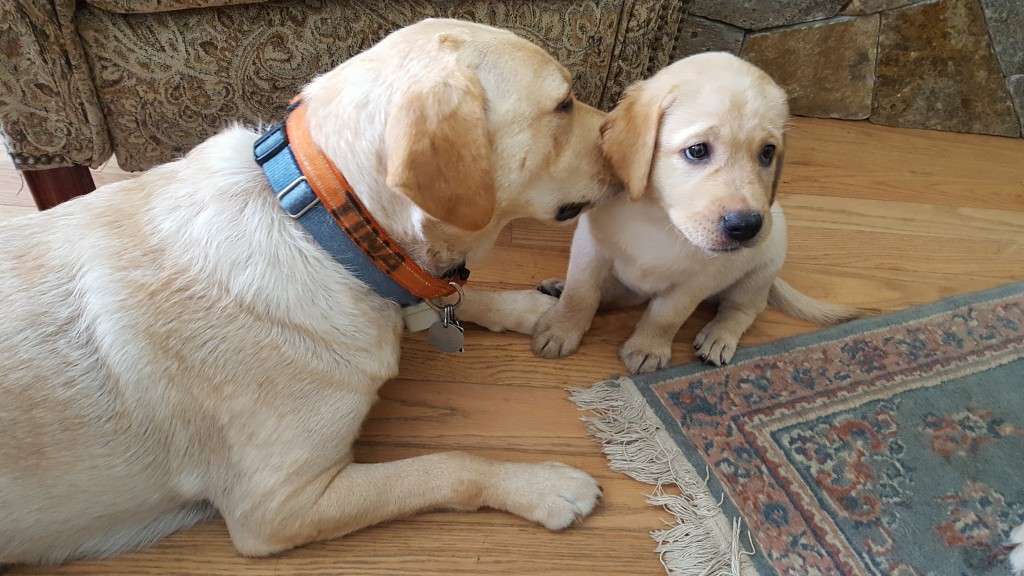 Tina is whispering to her daughter "Be the BEST you can be!"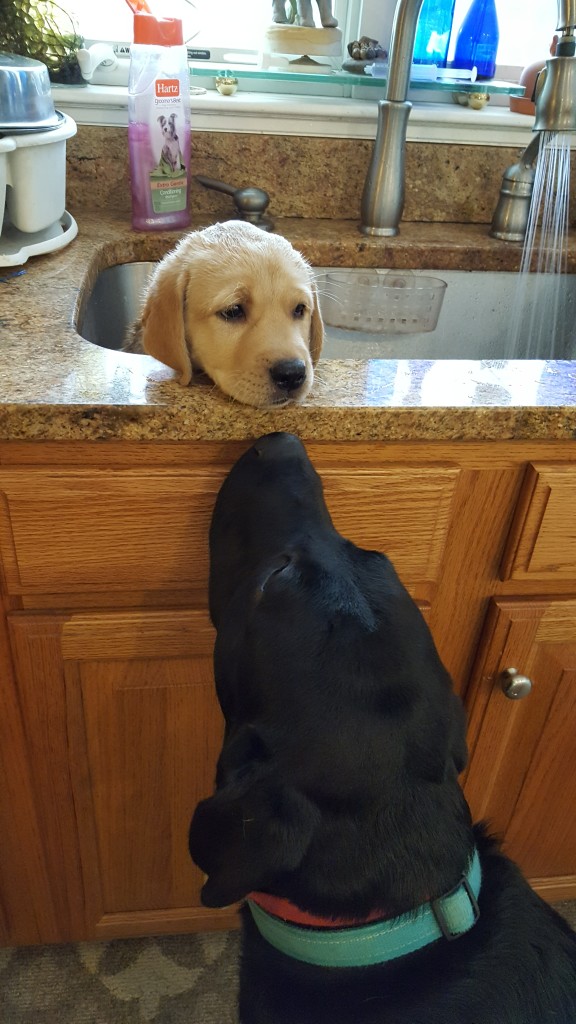 Cooper checks on "Maggie" after her bath.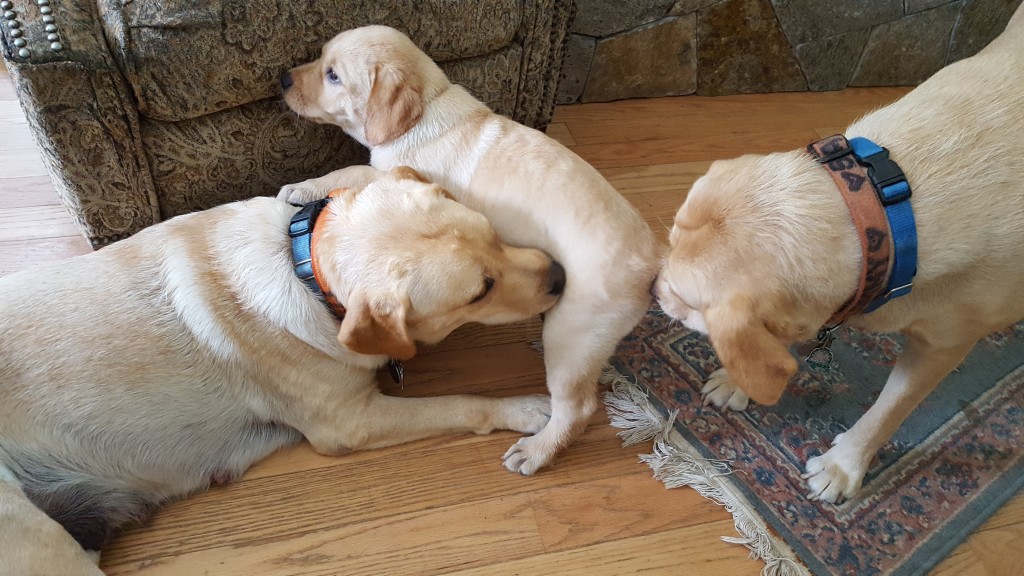 Three generations together.
Sammy Sweetheart (r) is Tina's mom and Tina (l) is Maggie's mom.
Grandmother and mom both cared for each other's puppies.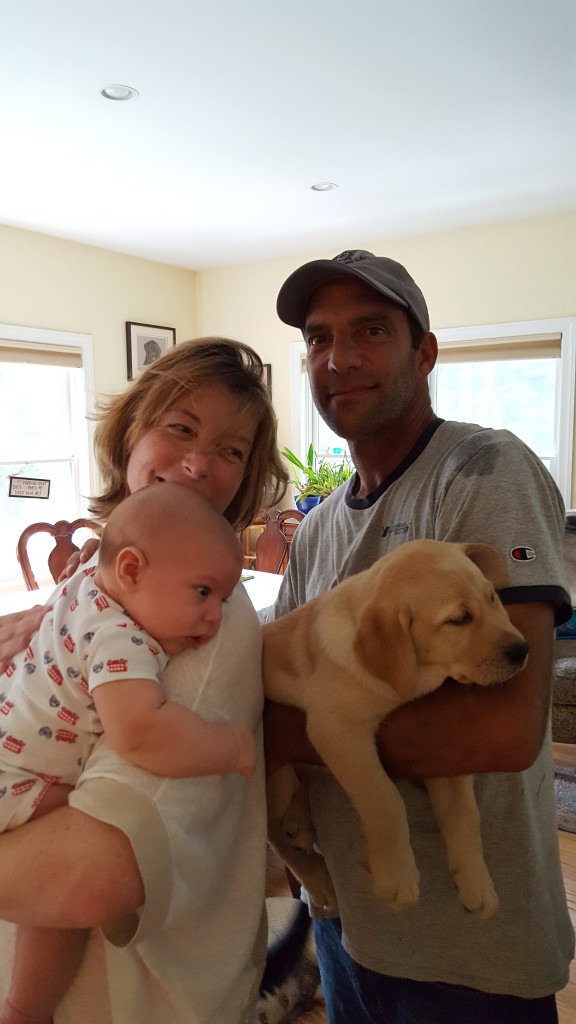 Maggie will be having lots of fun with her new family.
She has a big sister and big brother to play with!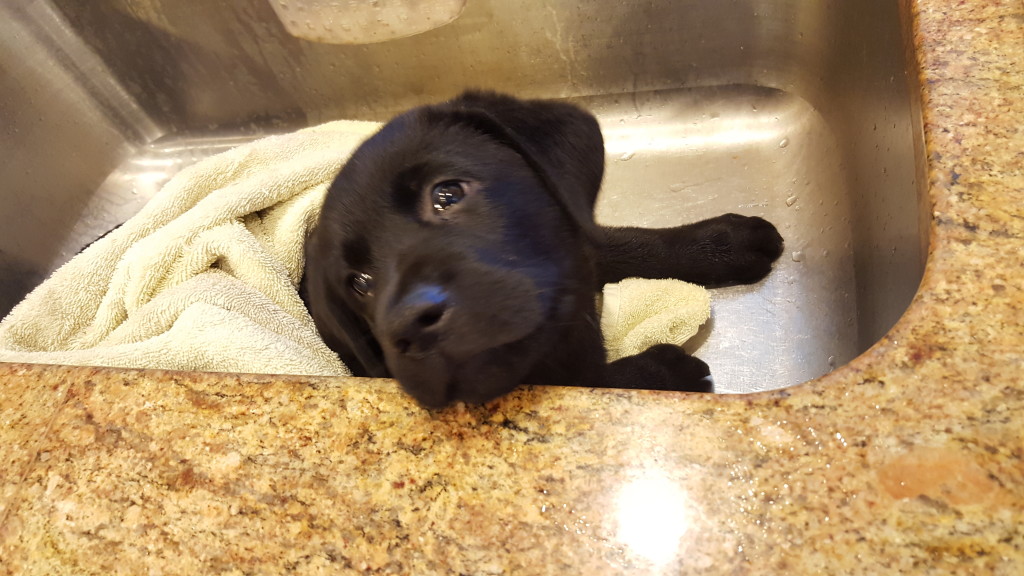 "Ruben" was very relaxed in our kitchen sink while he got his bath.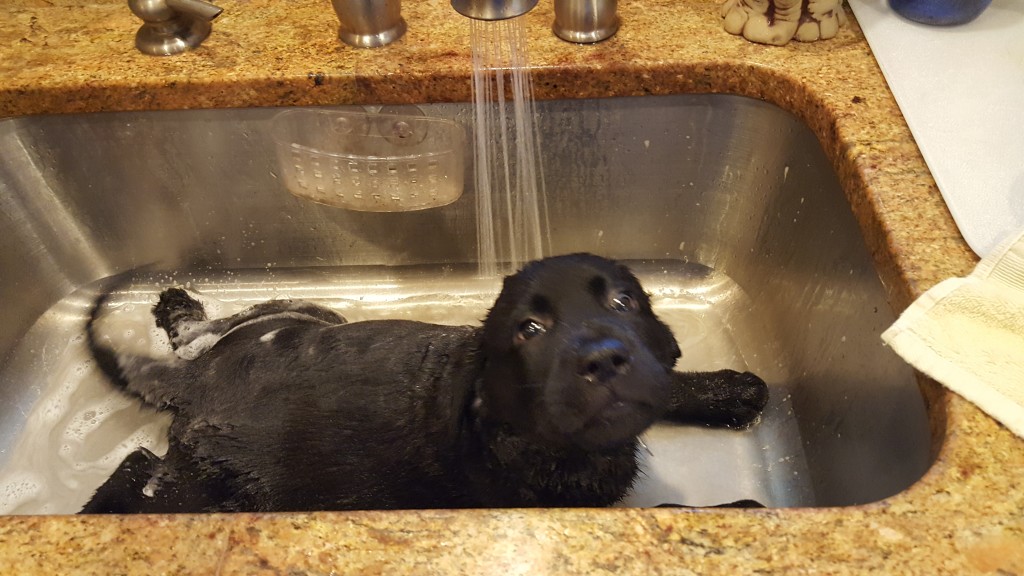 Do you think my new family will notice how good I smell?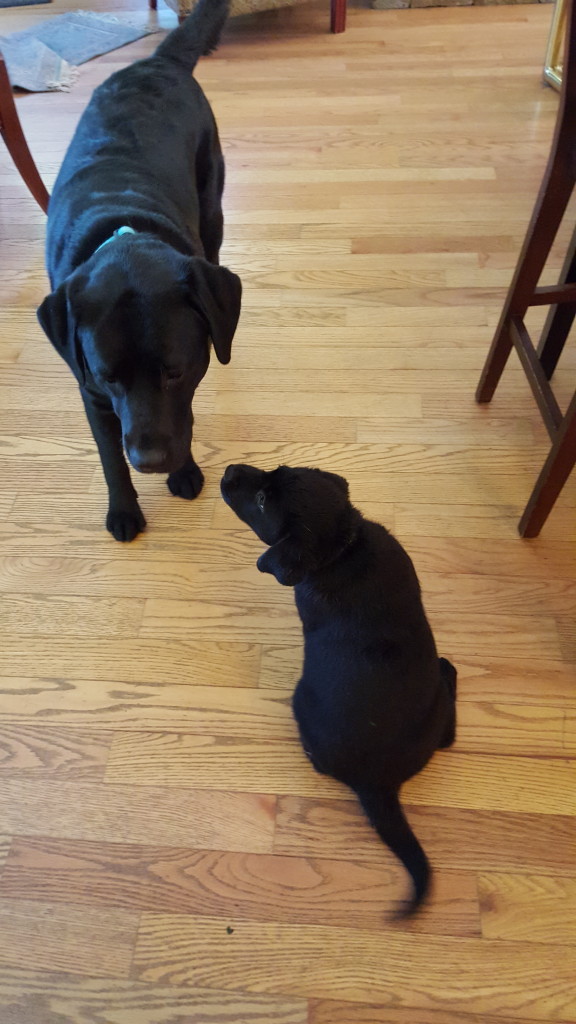 Cooper is giving Ruben some special advice.
"You're cute Ruben. They will melt when they see you!"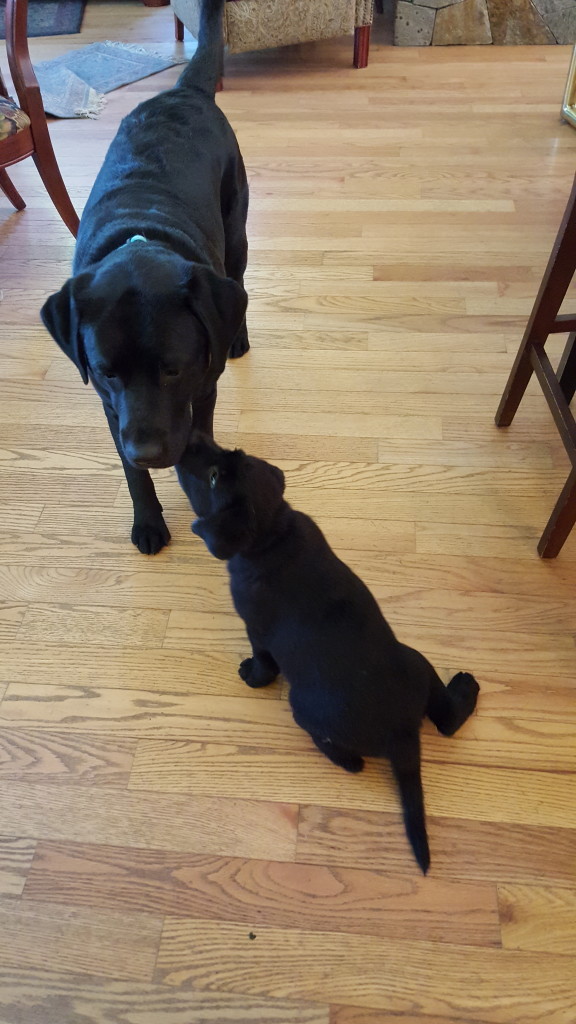 "I'll never forget you Cooper."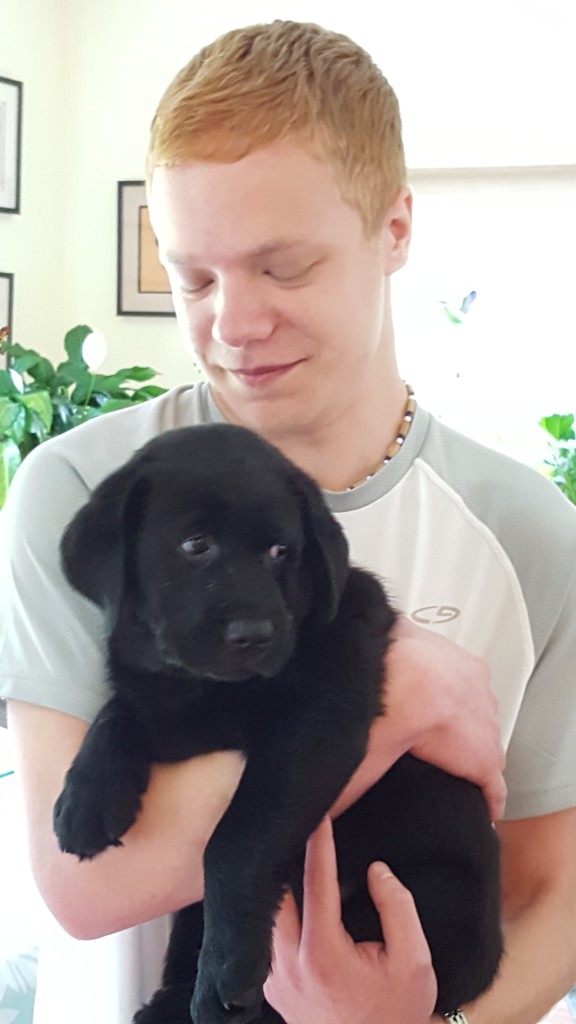 Ruben has already stolen his big brother's heart.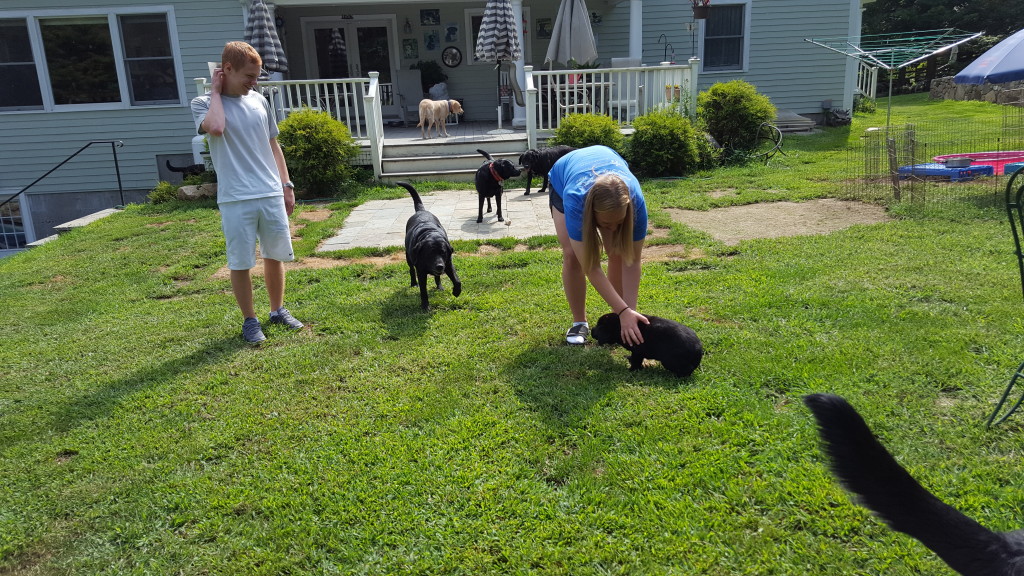 Ruben ran around outside before his long trip to his new home.
Everyone was out there to give him a good send off.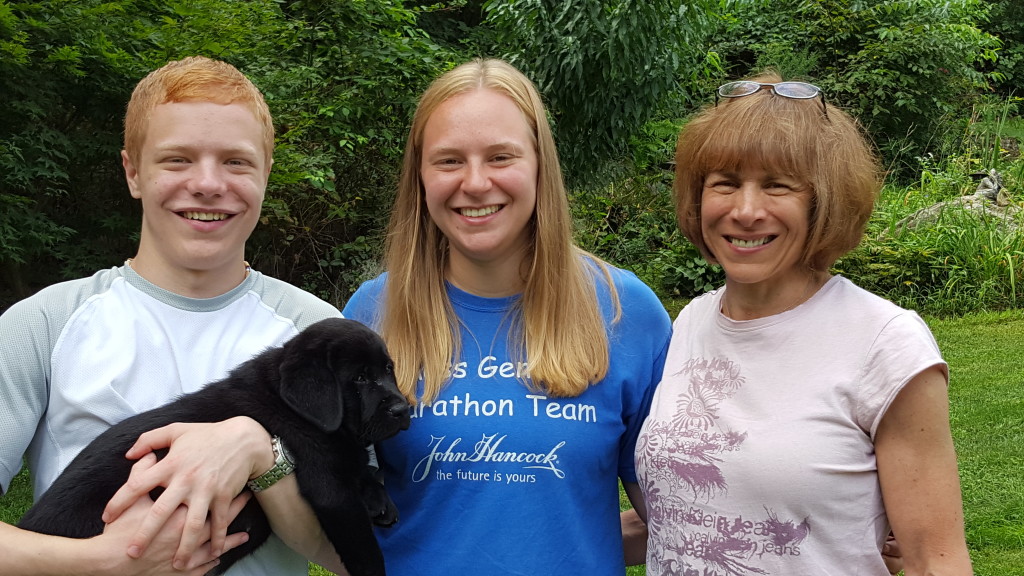 Ruben's new family. Look who is still holding him.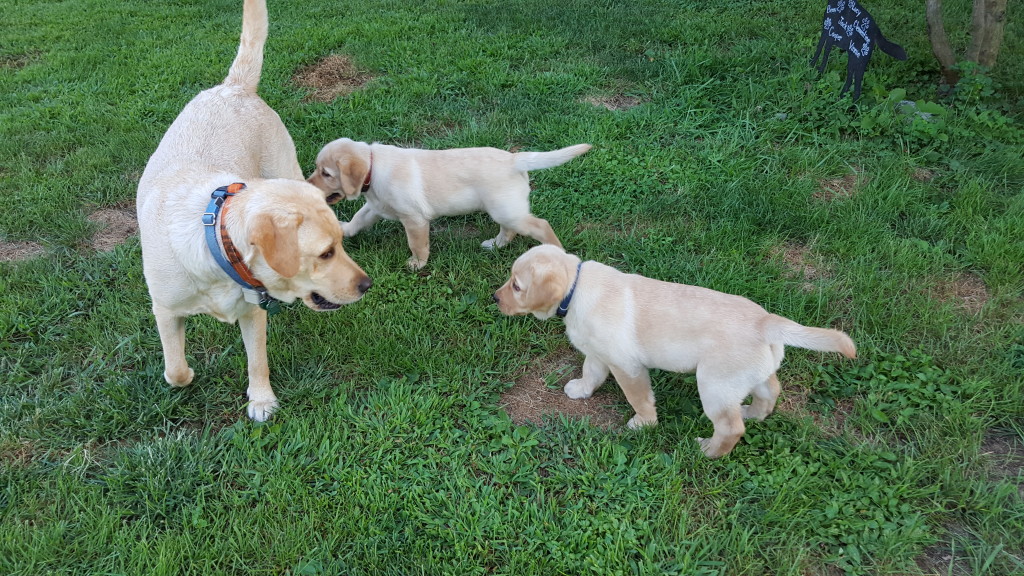 And then there were two….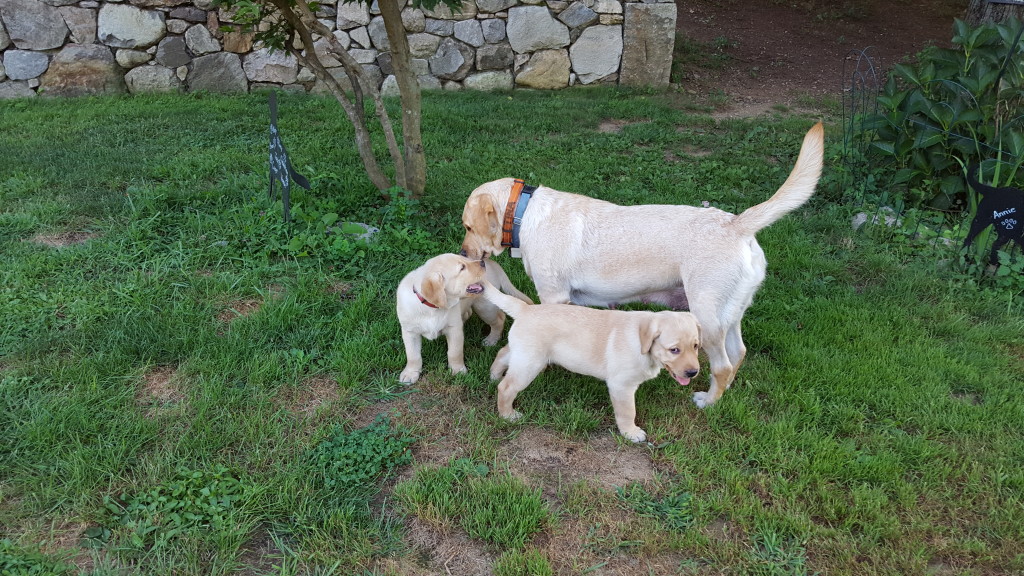 Tina stayed very close to her boys after the first two pups left.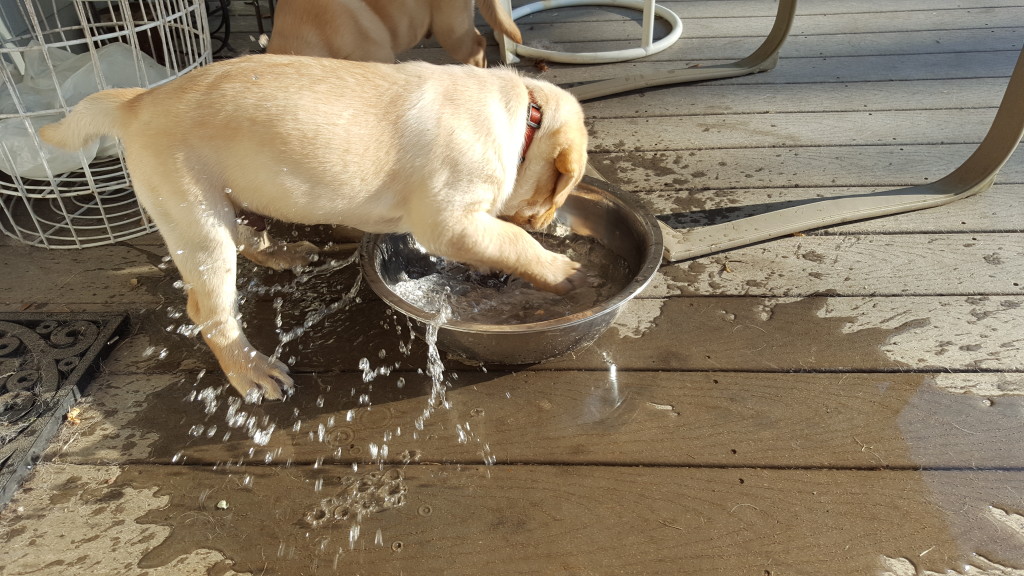 Mr. Red, "Brodie" practiced his skills.
He really knows how to make a splash!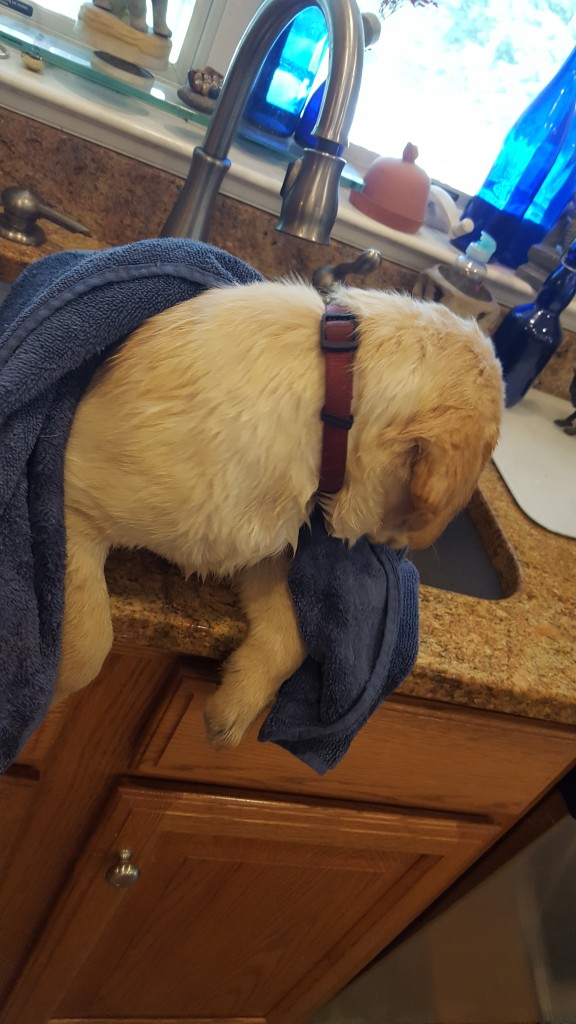 Brodie is extra clean now. He really wanted that towel!!!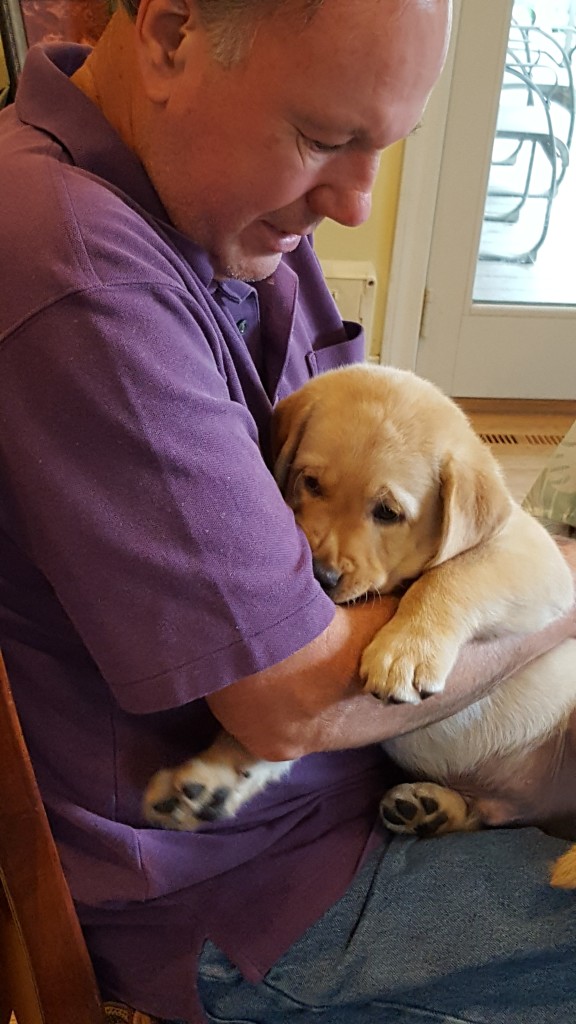 Oh dad! You feel so good!
I am going to love riding in the truck with you!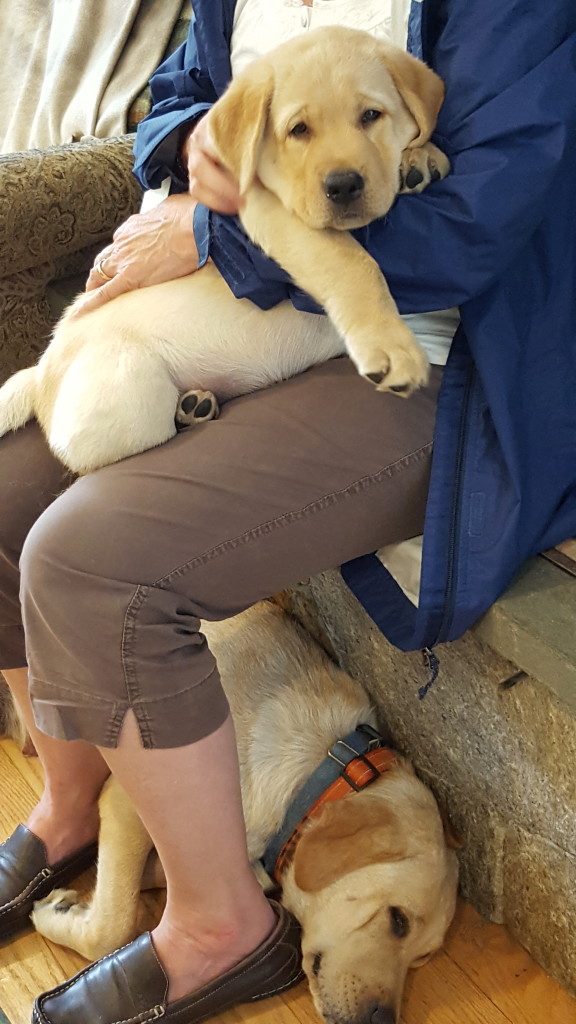 Brodie's mom is holding him in her arms while Tina stays close by.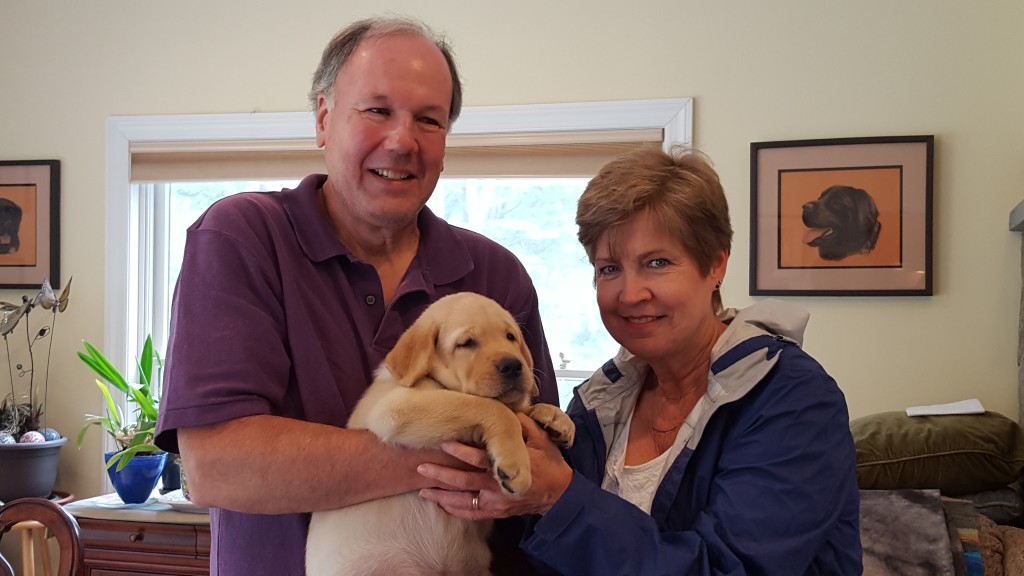 Brodie's new family. How lucky can one dog get!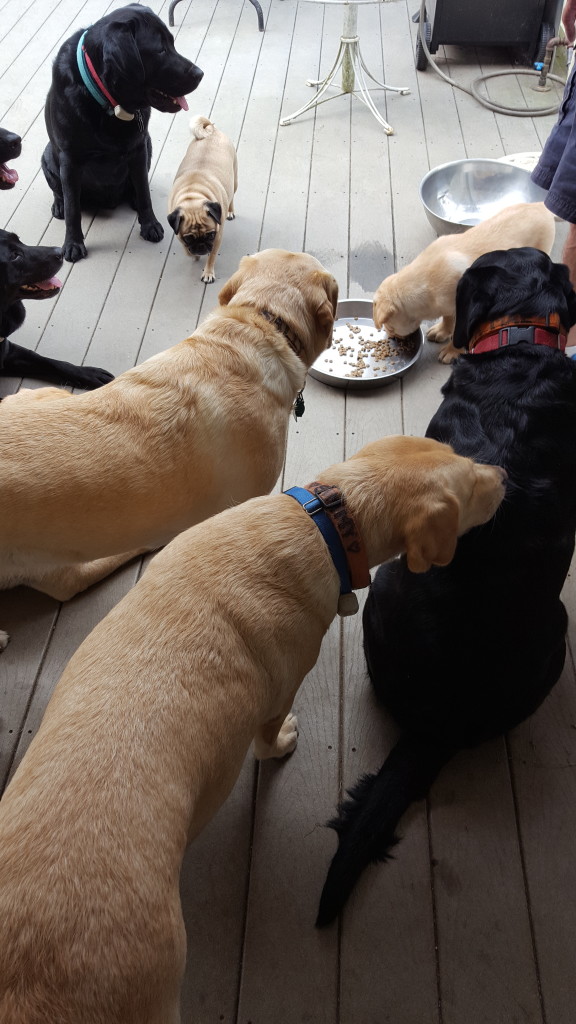 Mr. Blue, "Gnarley" had lunch after his two brothers and sister left.
All the big dogs respected him and let him eat.
No pressure here……right……..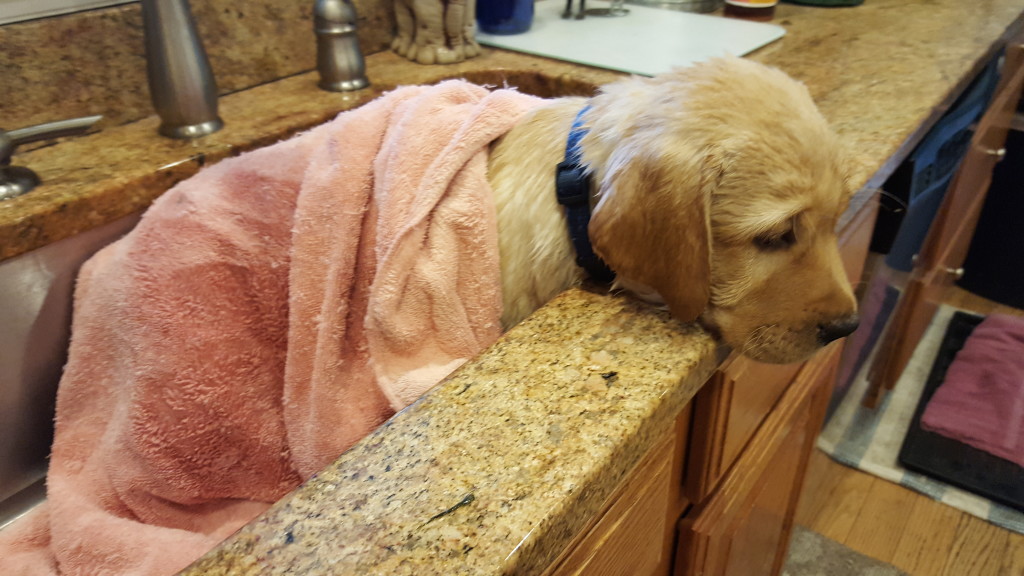 Gnarley enjoyed his bath and the warm towel to dry off with.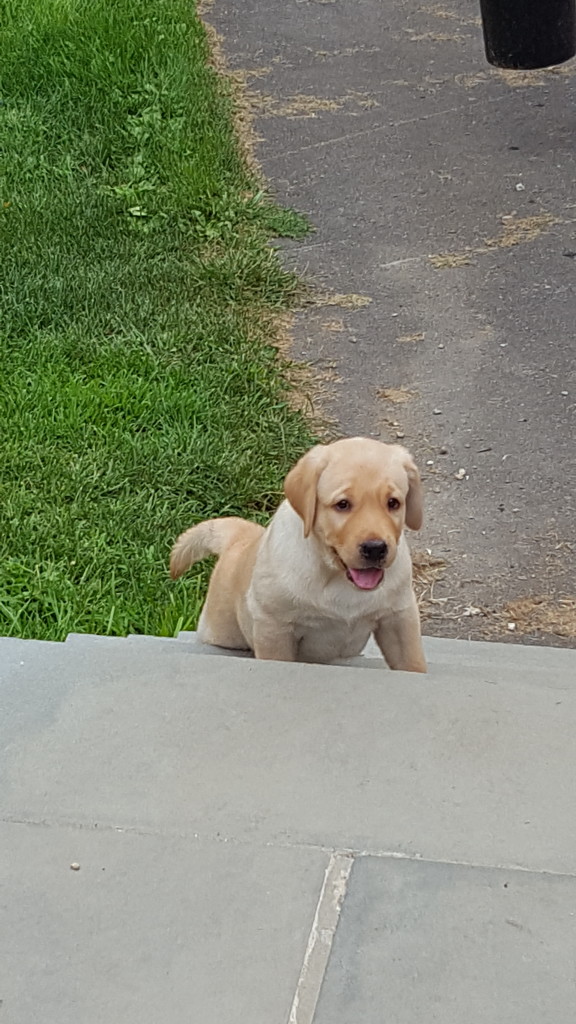 Gnarley practicing his climbing skills
while waiting for his family to arrive.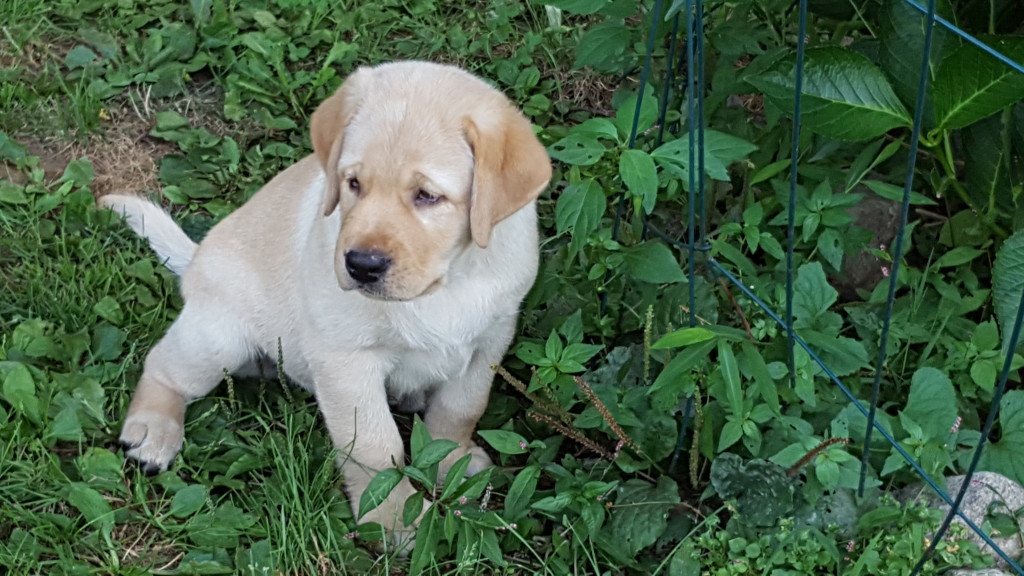 Gnarley knows how handsome he is.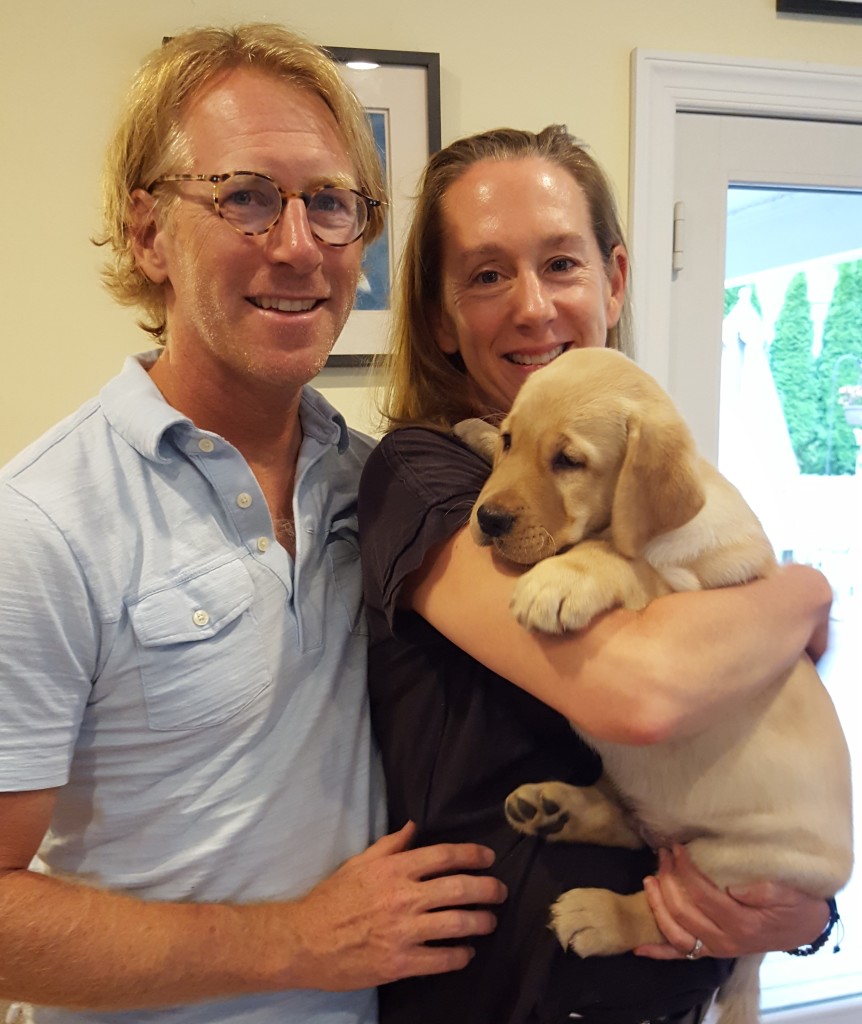 Gnarley's mom and dad.
The rest of his new Forever Family were waiting at home.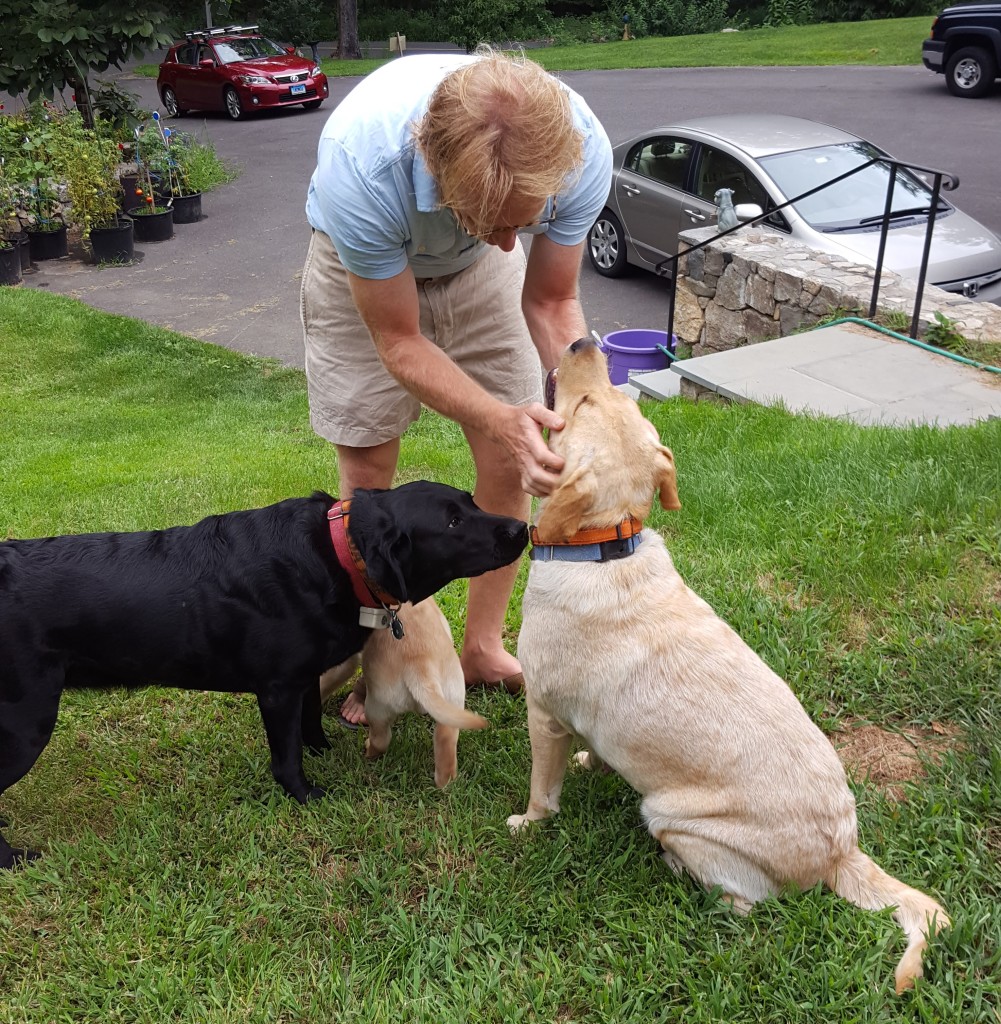 "Don't worry Tina. We are going to give Gnarley ALL our love!"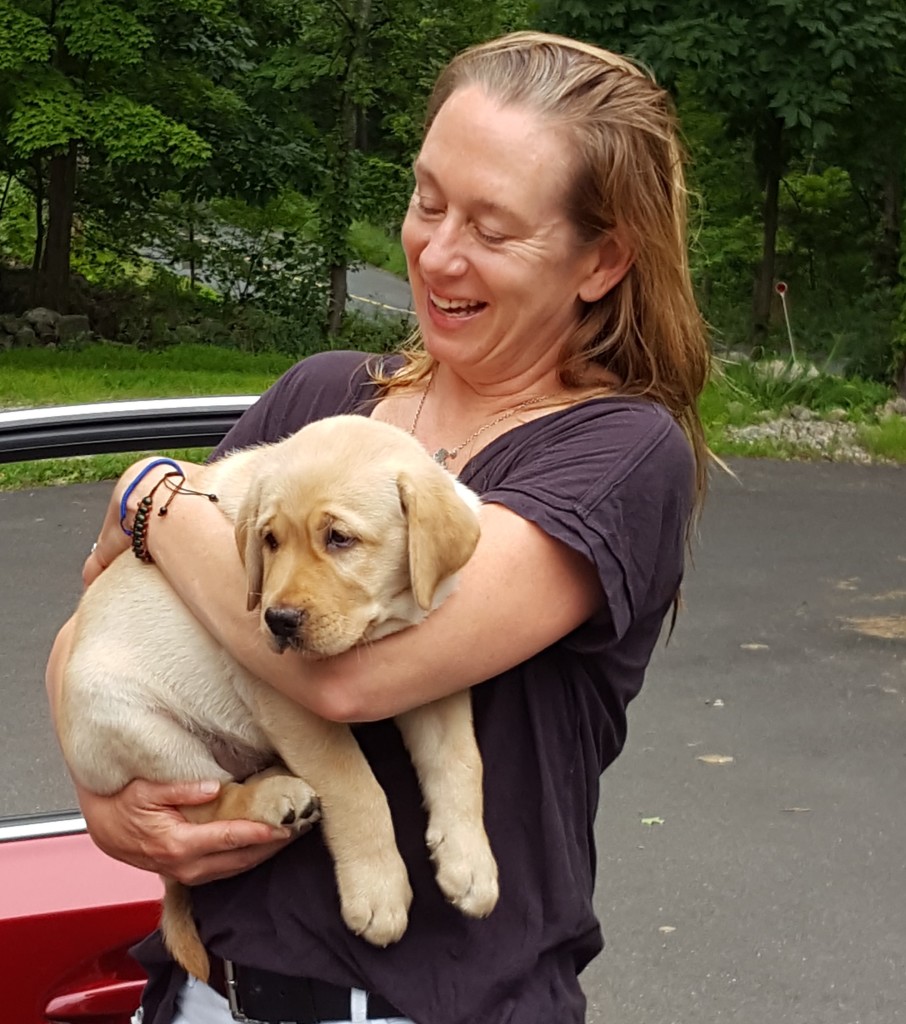 "OK. Little man. Let's go start our lives together!"