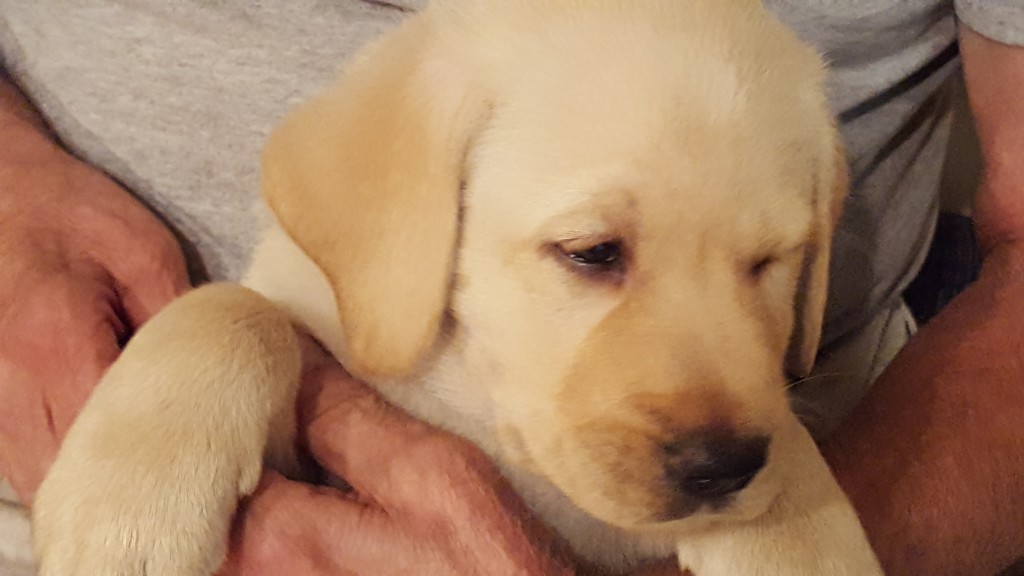 Sammy's pup gets some loving while his new family comes to visit.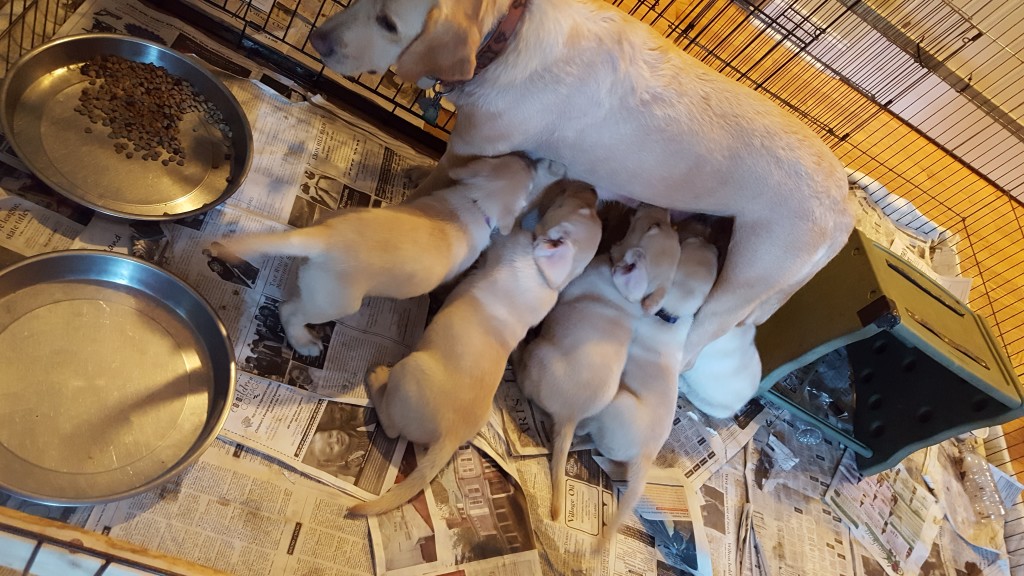 The pups are eating puppy food but their mom, Sammy Sweetheart
still wants to give them a drink once in awhile.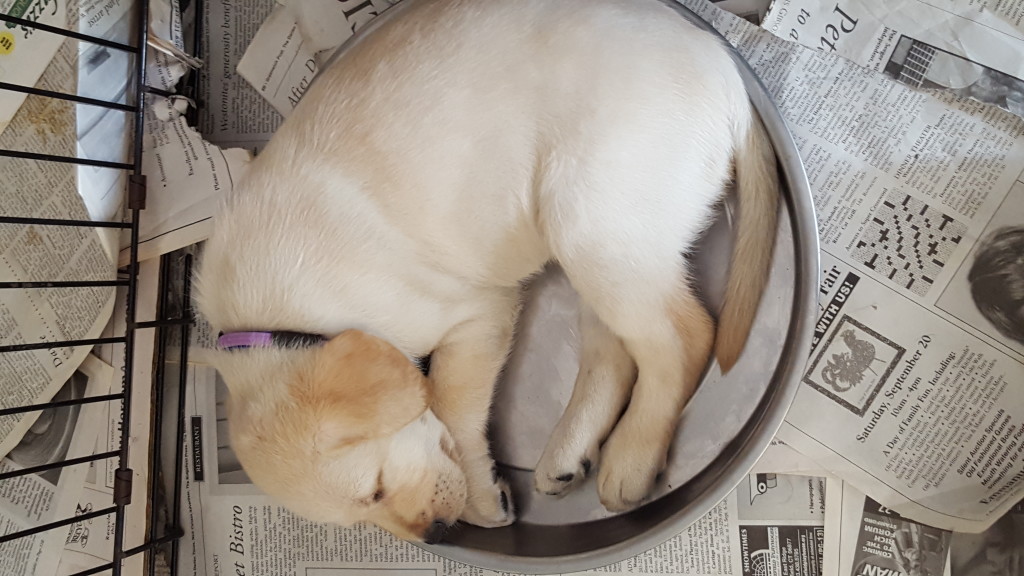 Ms. Purple has a ruff life and loves to fall asleep in the big food dish.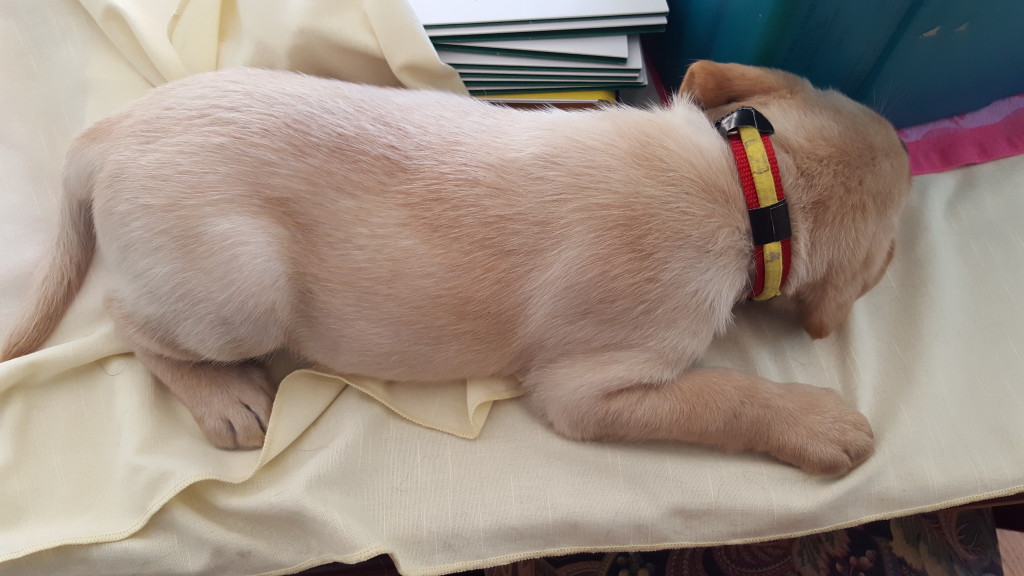 Ms. Yellow fell asleep on the table while we changed
all their collars to larger sizes.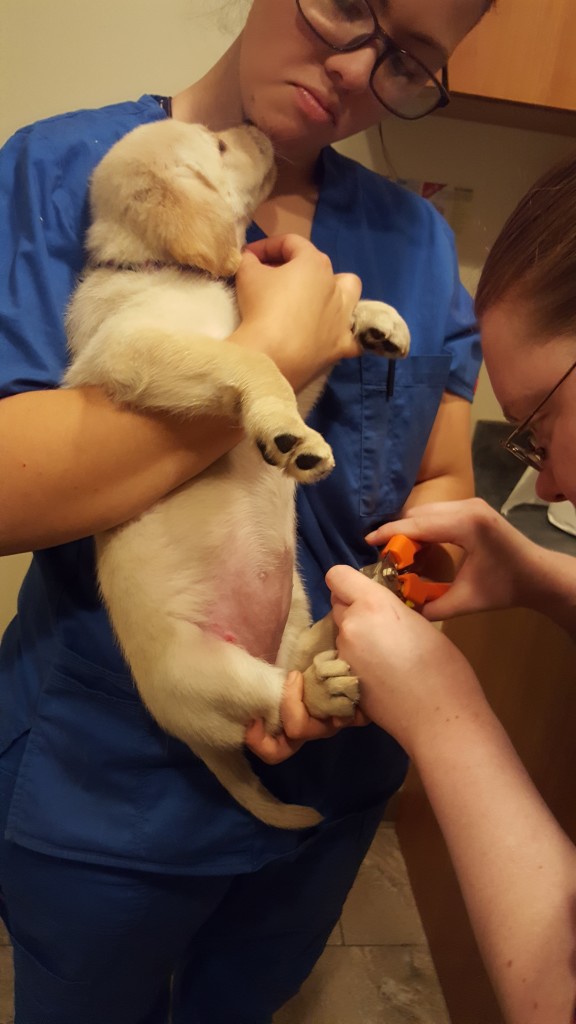 The pups all had their vet check up complete with first puppy shot
and a nice pedicure.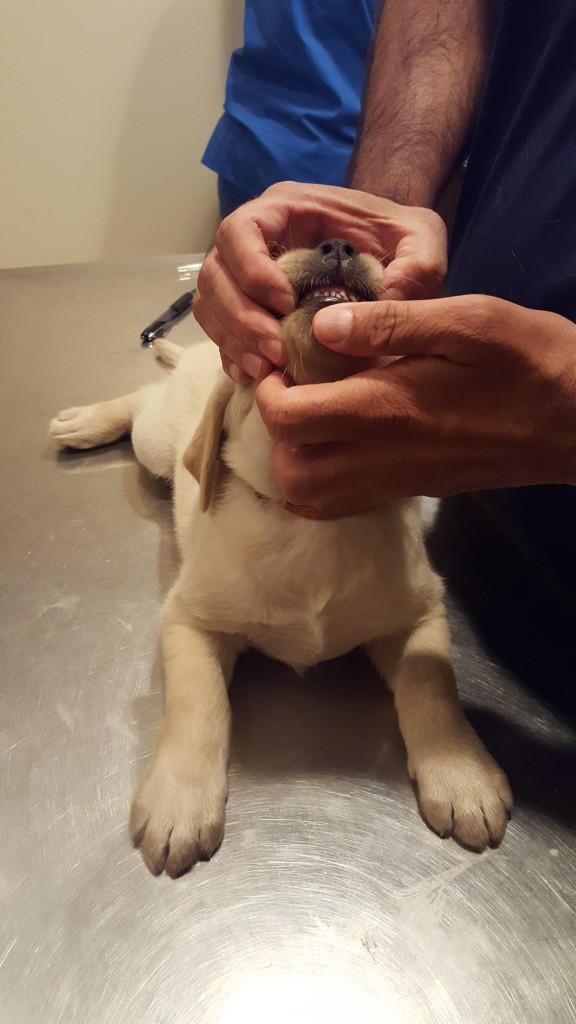 Nice smile!! Great teeth!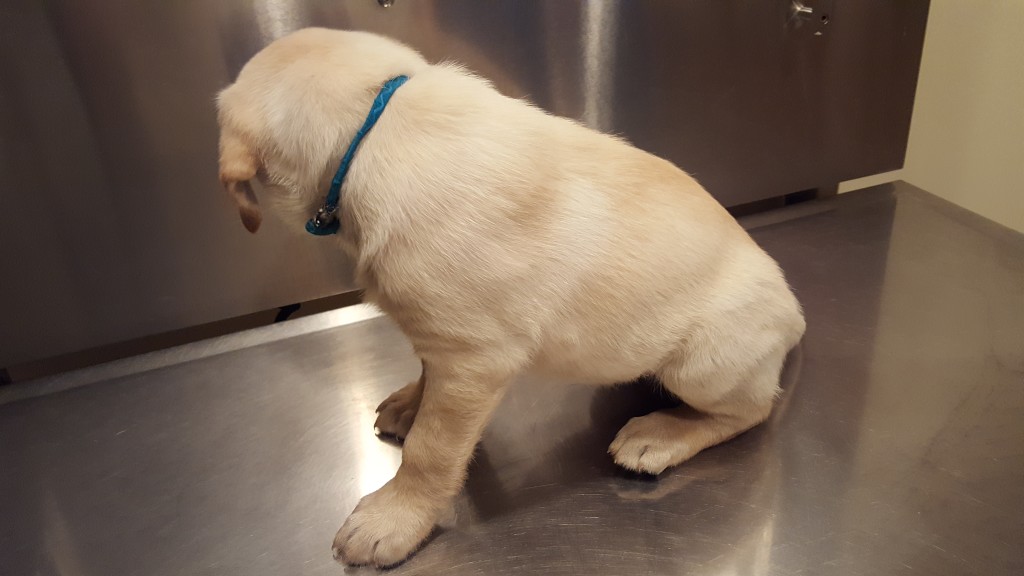 Ms. Turquoise is wondering if she will get a "Boo boo" band aid when she leaves.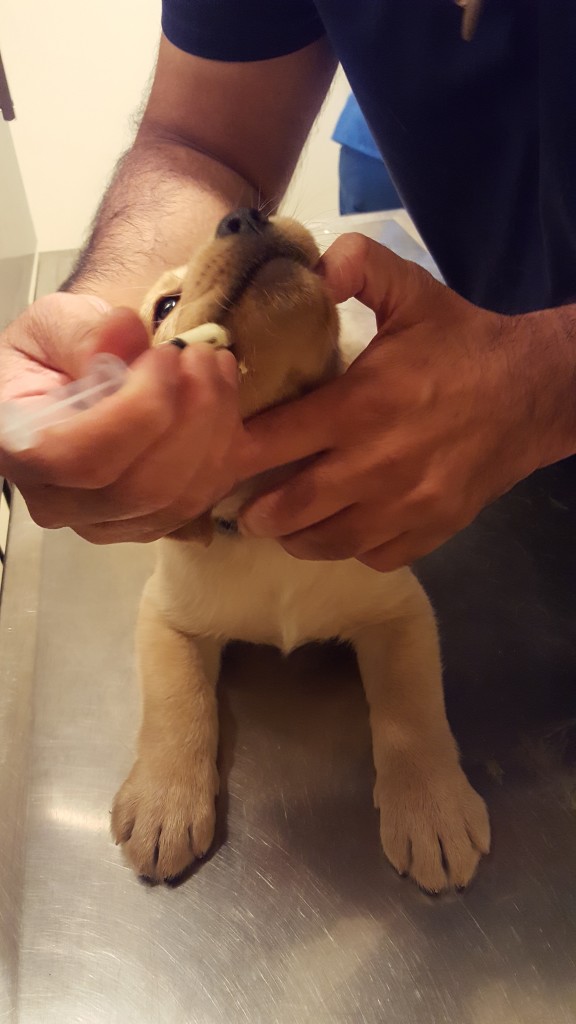 This will taste good.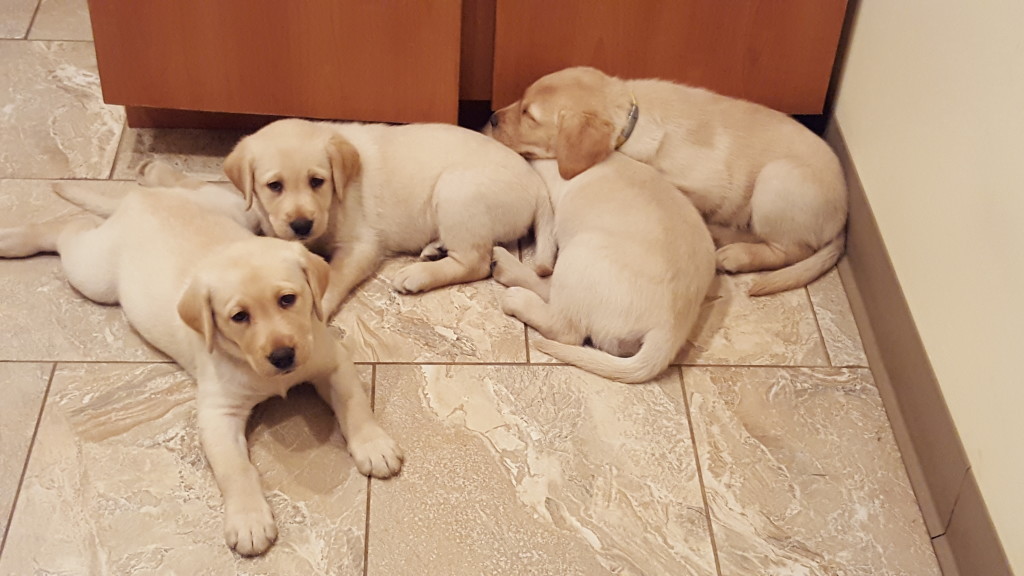 A few puppies waiting for the next part of their exam.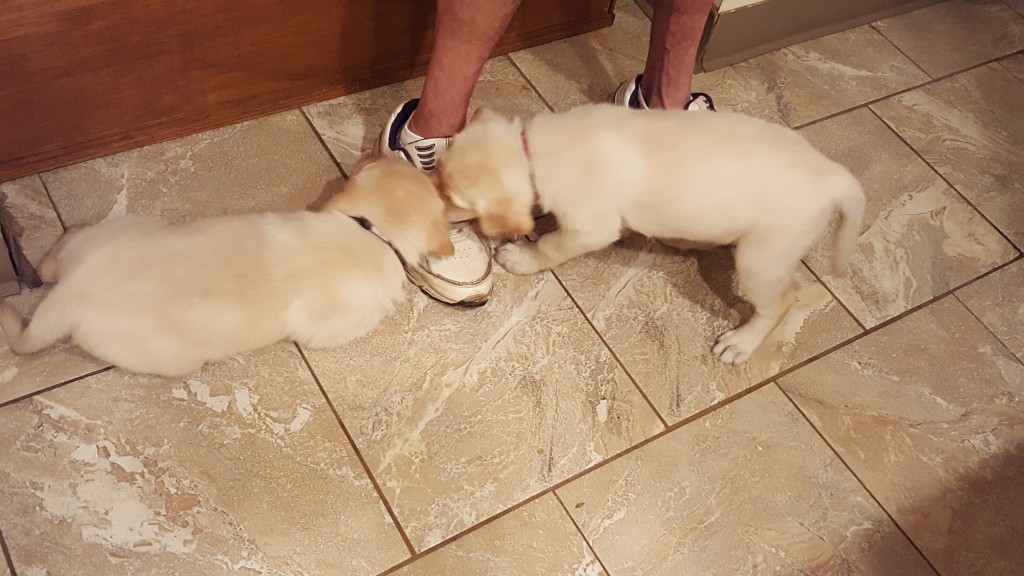 Shoelaces are always fun to play tug o war with!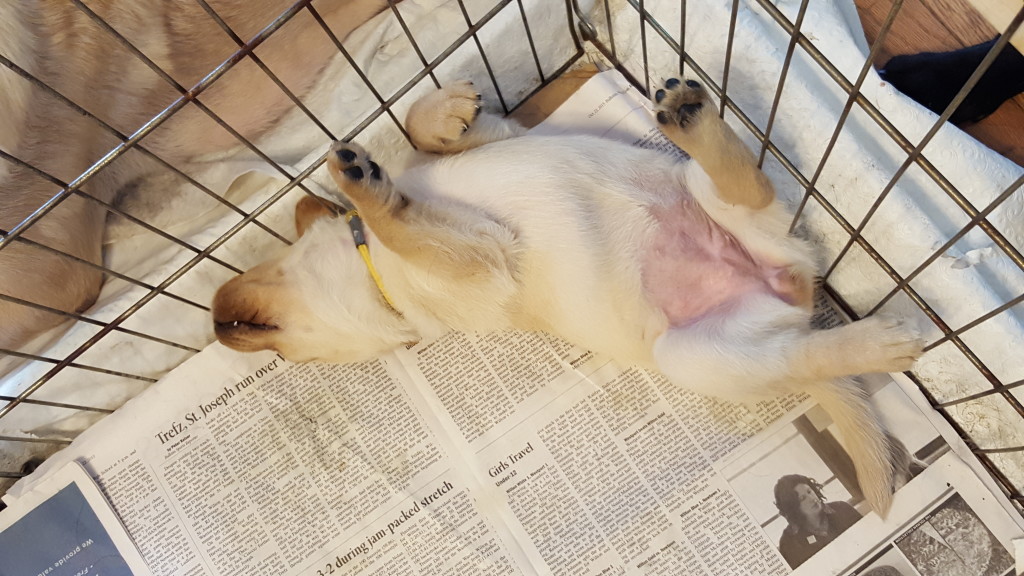 After we got home, Ms. Yellow fell asleep
without even reading the paper!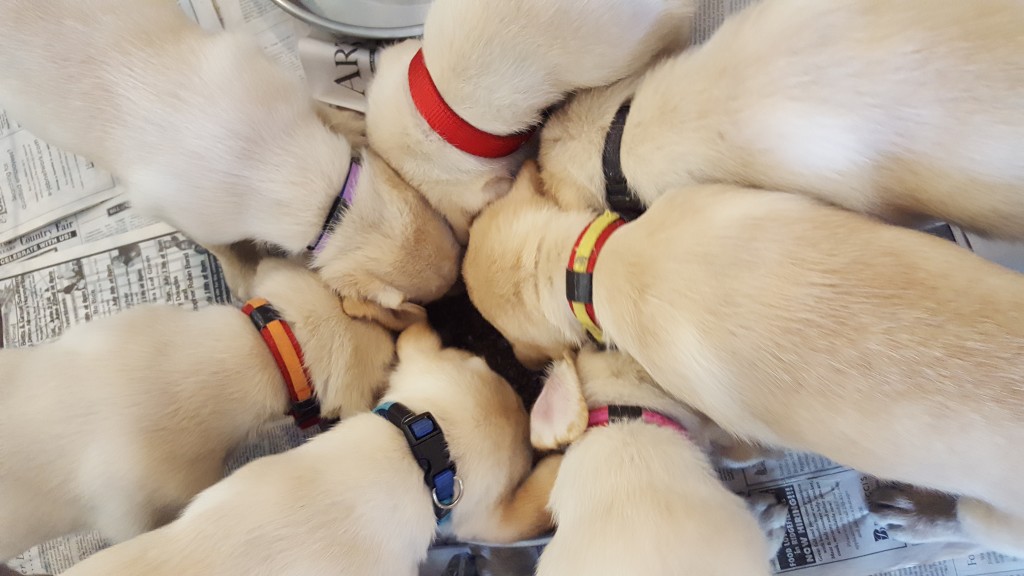 Colorful collars make it easy for our new puppy families
to see their pups in action.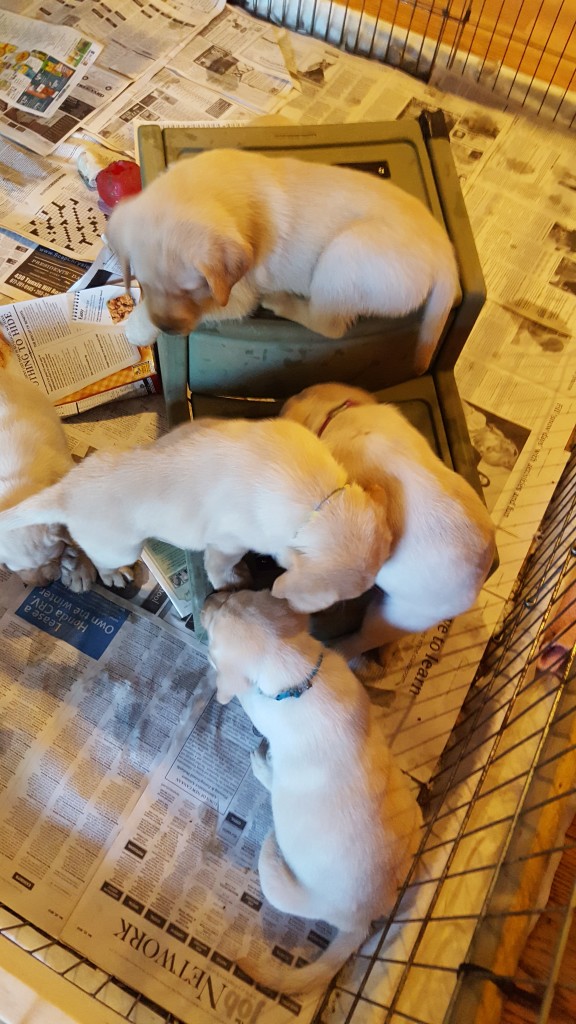 The favorite activity is playing King of the Stairs!