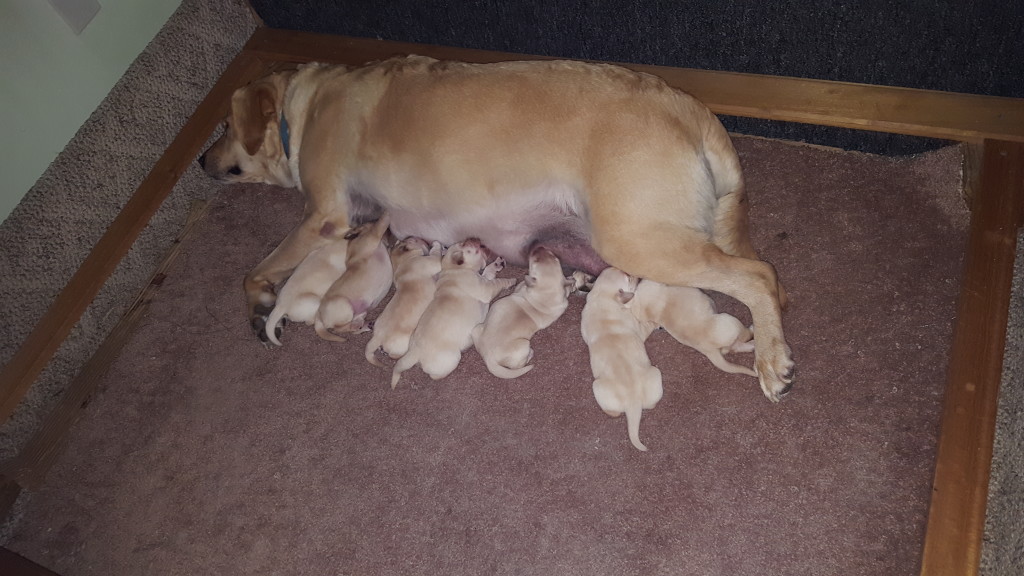 Sammy Sweetheart has 5 girls and 2 boys. All are spoken for.
They may be small, but they are keeping mom busy!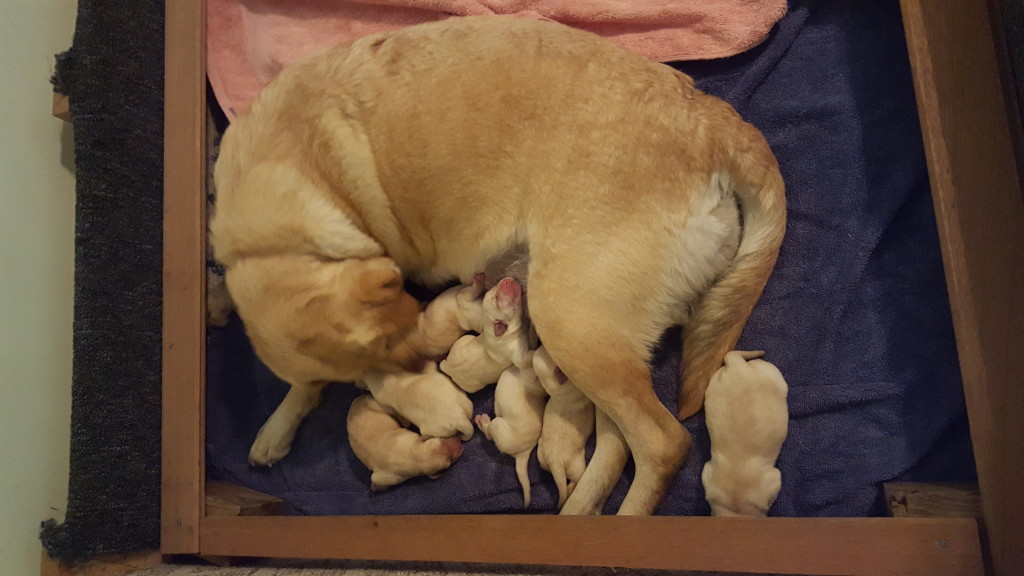 The puppies all fit here for now….

All of Sammy's natural instincts kicked in as each puppy was born.

They grow very quickly! You can see them getting fat little bellies.
Sammy is constantly cleaning and feeding her babies.

She is a very patient mom.
This was last Tuesday night before puppies were born.
We have our scale to weigh puppies, notebook, paper towels,
comfortable seats and a few spectators.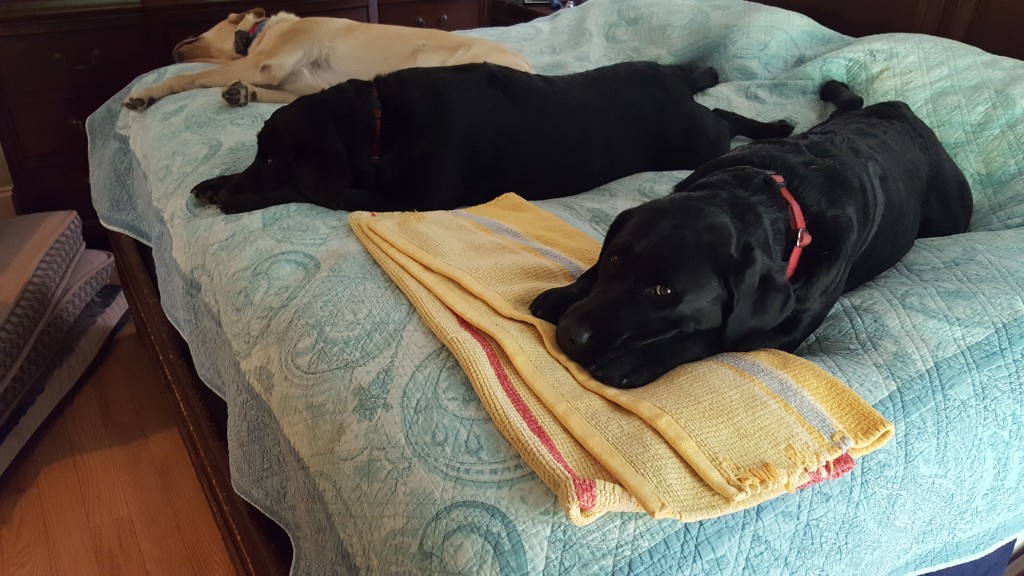 They were banished fairly early by Sammy Sweetheart.
She wanted all the other dogs out of the room.