Daisy looks just like her mom, Annie!
Thanks to Daisy's family for her Thanksgiving photo.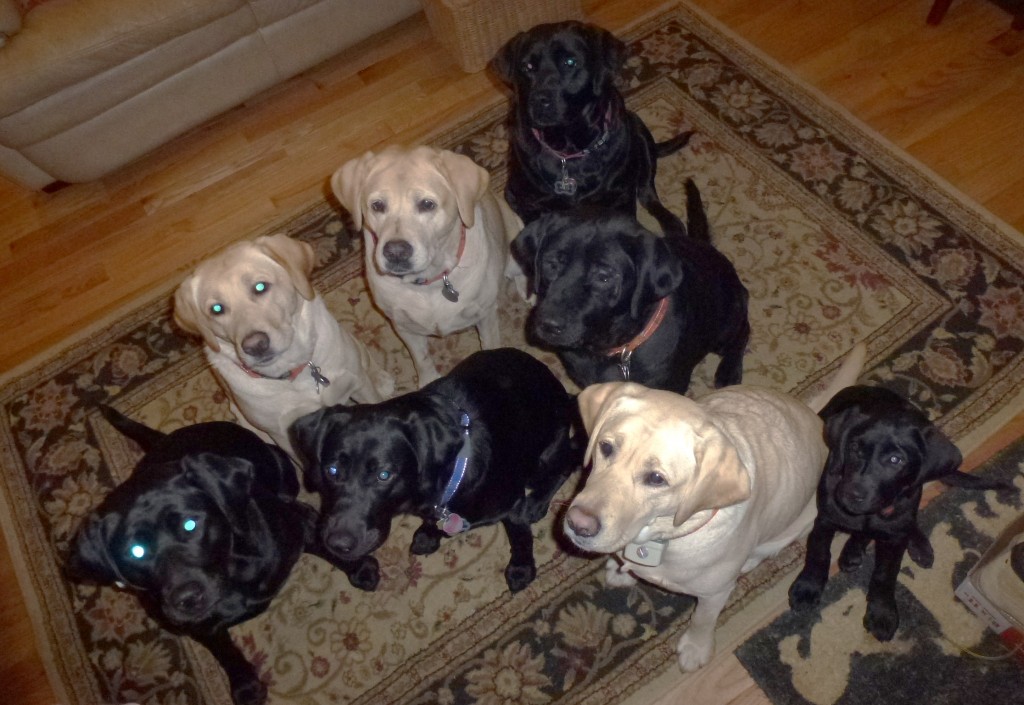 All of our A Family Farm Labradors were together on Thanksgiving.
Gracie, Lily, Annie and Gypsy (front). Sammy, Kayla, Francie, and Jeannie.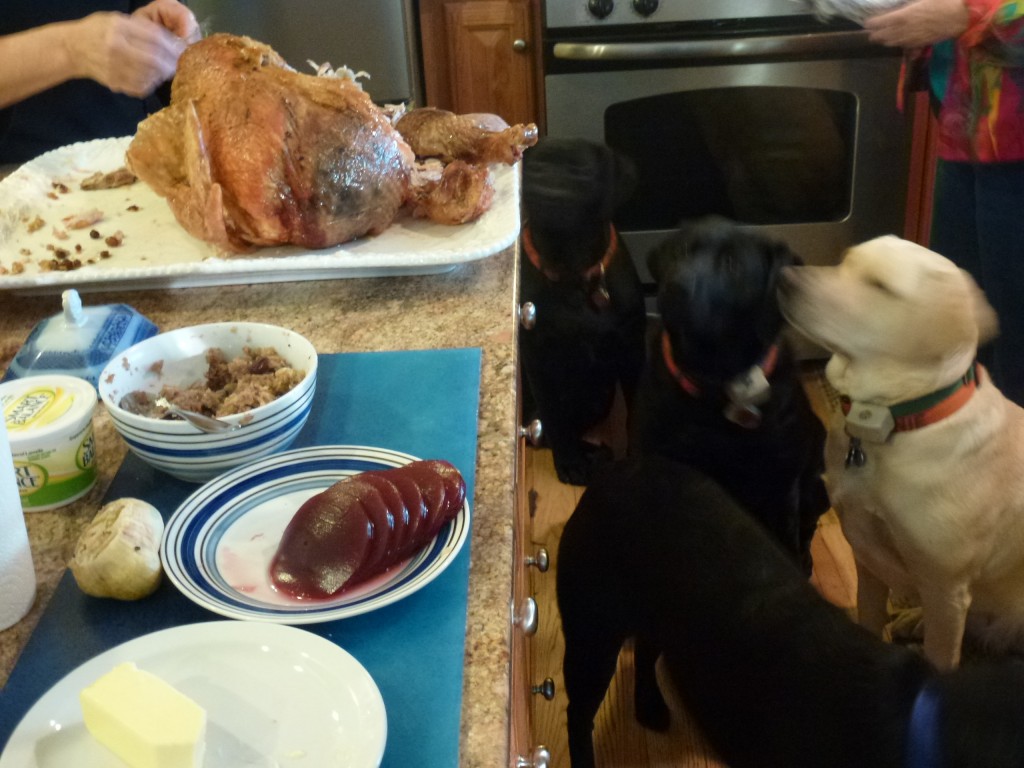 The leftovers were well guarded! We had to put everything away before we could relax.

Lily and her mom, Jeannie, keep Jess company before dinner.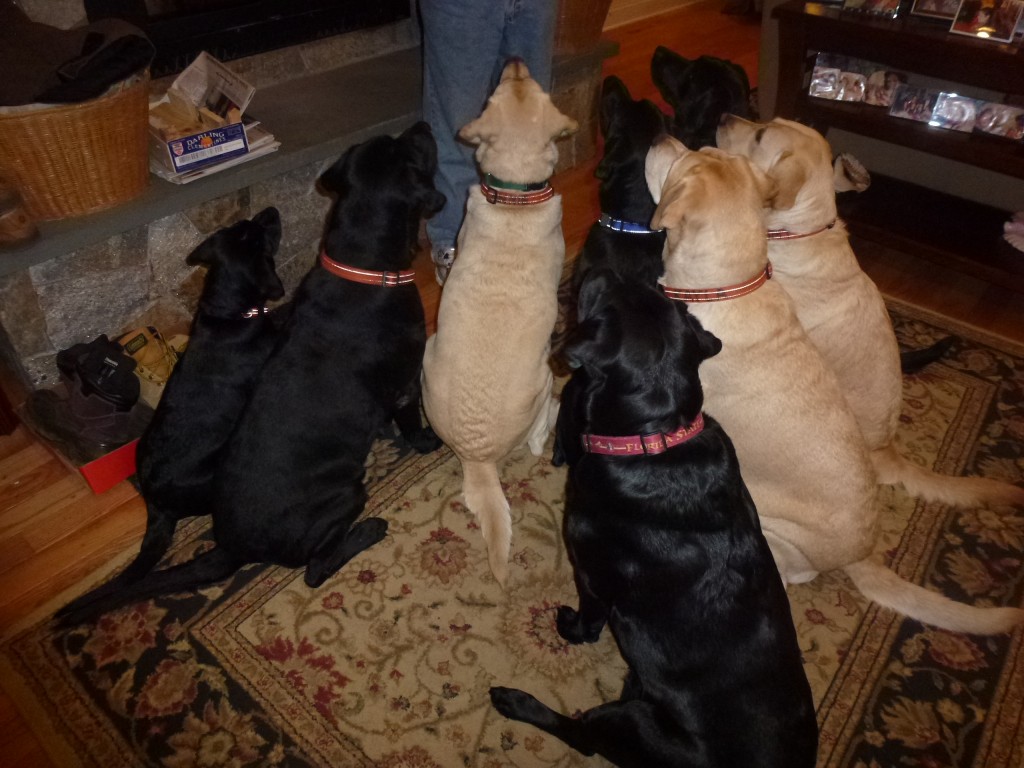 Eight Labradors working for their treats.