Francie Pants and Kayla Copacabana had quite a party last night!
As soon as they saw the little cupcakes they KNEW it was for them!
Francie is jumping and singing!
Here come the cupcakes and the crowd! Annie has a bone.

Mike and Margaret love these parties as much as the dogs.
We put party hats on Francie and Kayla. They are 8 years old now.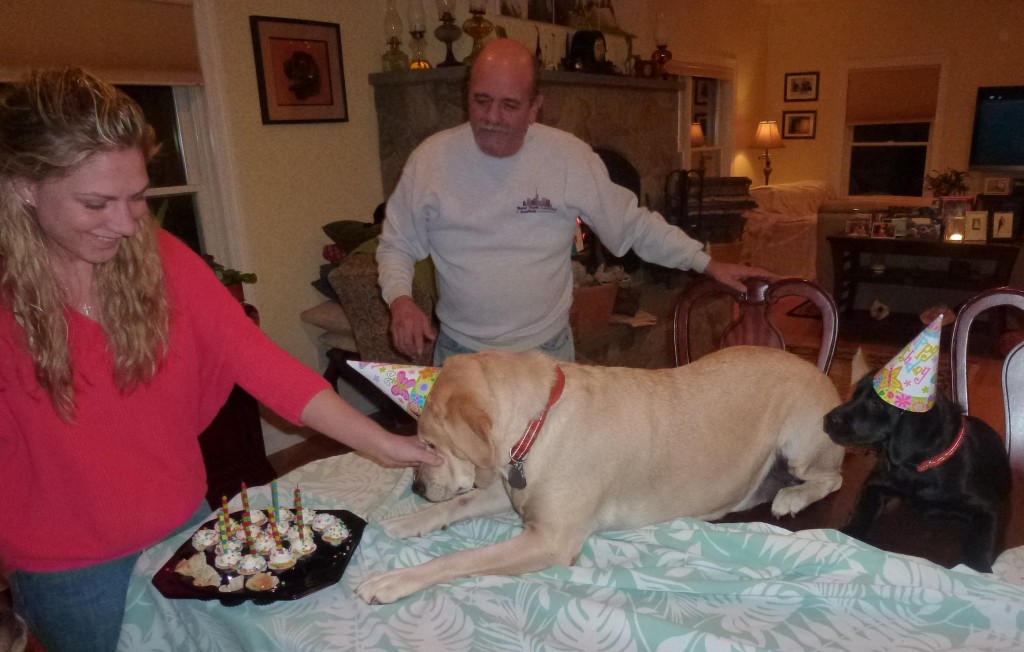 Things are getting out of hand!
Kayla has jumped up on the table and Gypsy is following her!
 
Kayla, you never disappoint us! We always have fun at our parties!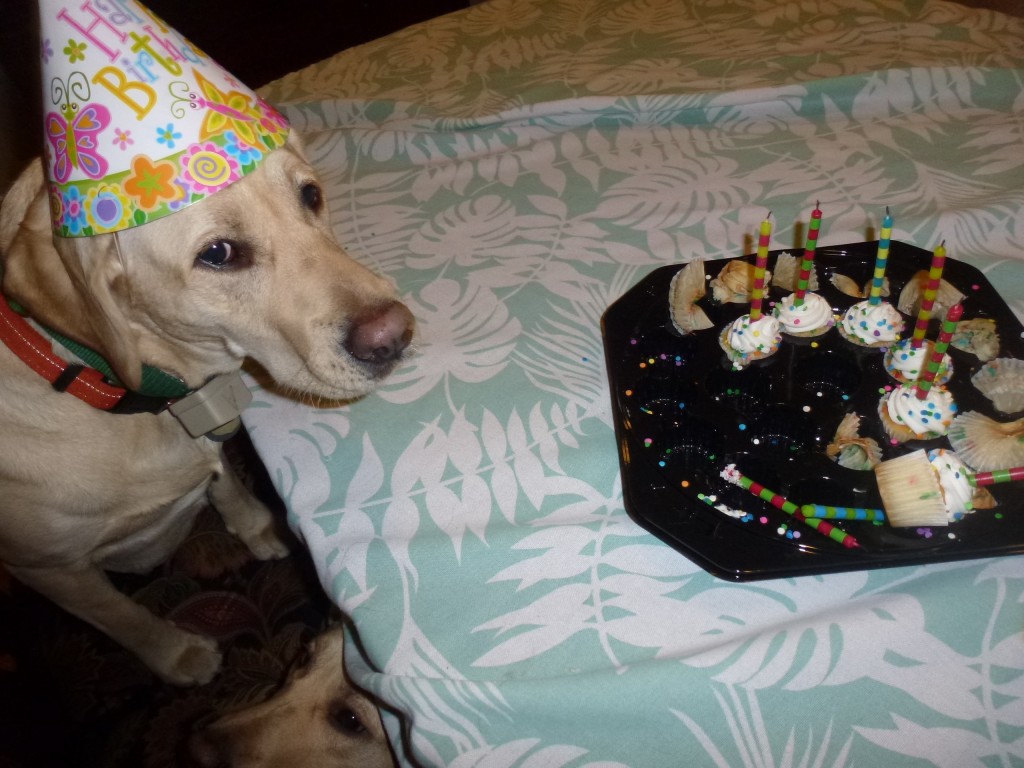 Annie is wearing her party hat and waiting patiently for seconds.
Sammy is peeking out from the table. She prefers not to wear a hat.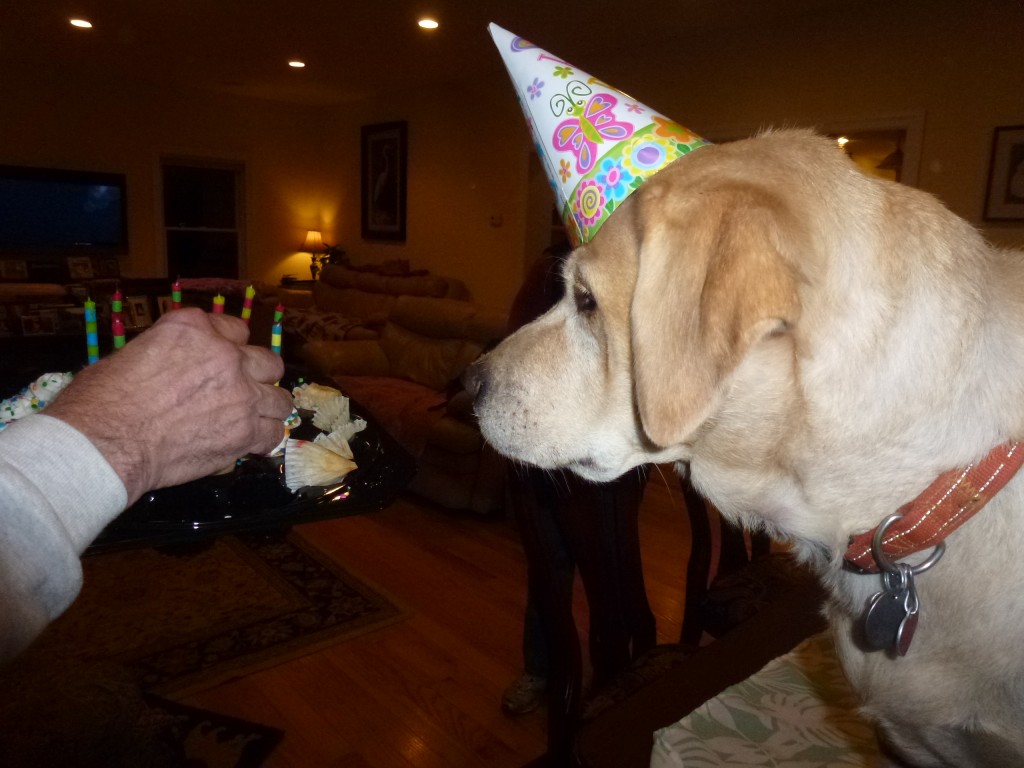 Cupcakes from Stop and Shop $6.99. Seeing Kayla's face, Priceless!
Happy Birthday to our Cooper and Jack in Heaven. We miss you so much!