It was just one year ago that we had Angie and Sally in our pool
and here they are again!
Being water dogs, they LOVED the experience!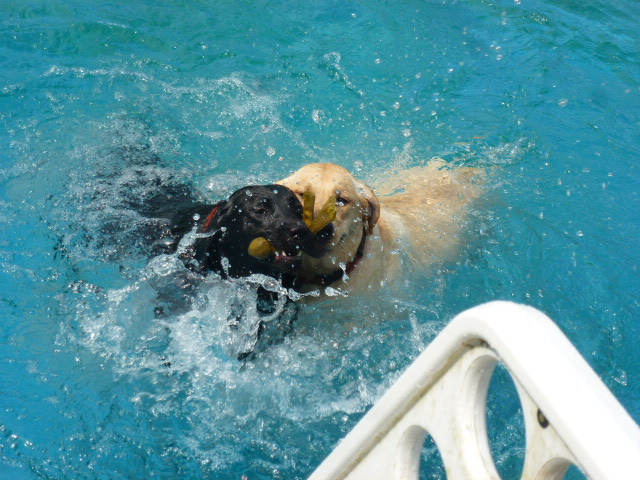 Angie and Sally race back to the ladder together with the toy.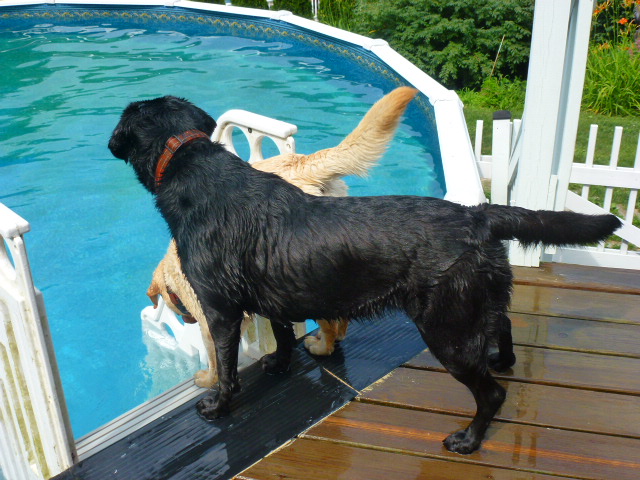 Angie waits for Sally to go down the ladder first.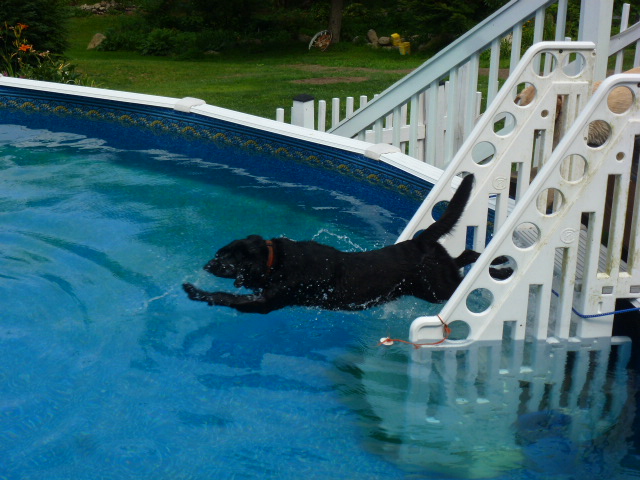 Angie dives in without hesitation! She decided not to wait for Sally.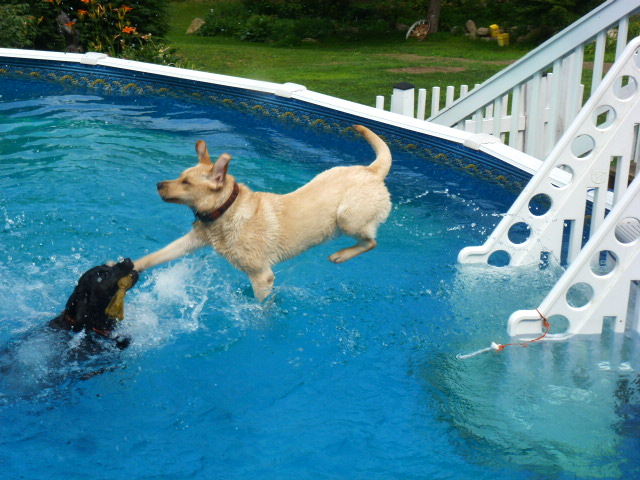 Sally dives in with her "Flying Ears".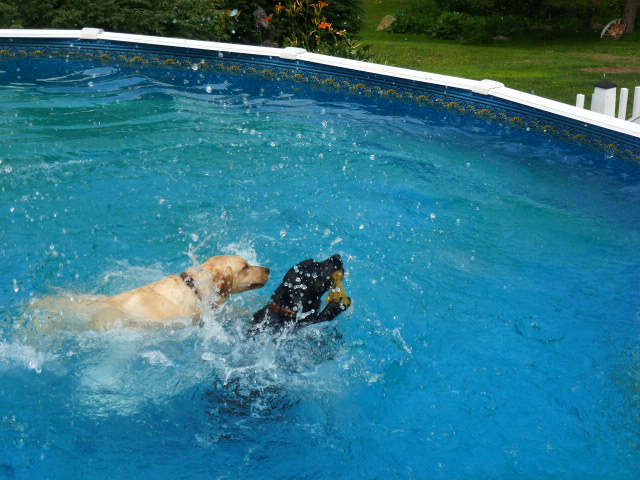 Angie leads with the toy in her mouth. Sally is right next to her.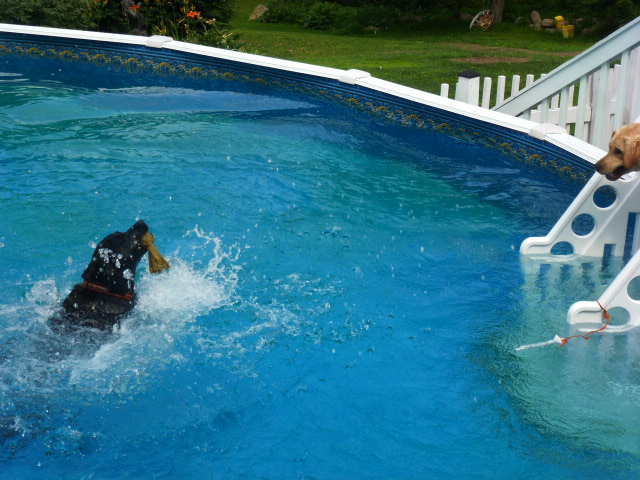 Angie brought the toy back to Sally on this dive.
{ Comments on this entry are closed }