Below are a few First Birthday photos from Sammy's pups
born last year, September 2, 1013.
We will update this page as more photos come in.

Hank is one of Sammy's handsome boys who is celebrating his First Birthday!
His mom and dad gave him a steak to celebrate!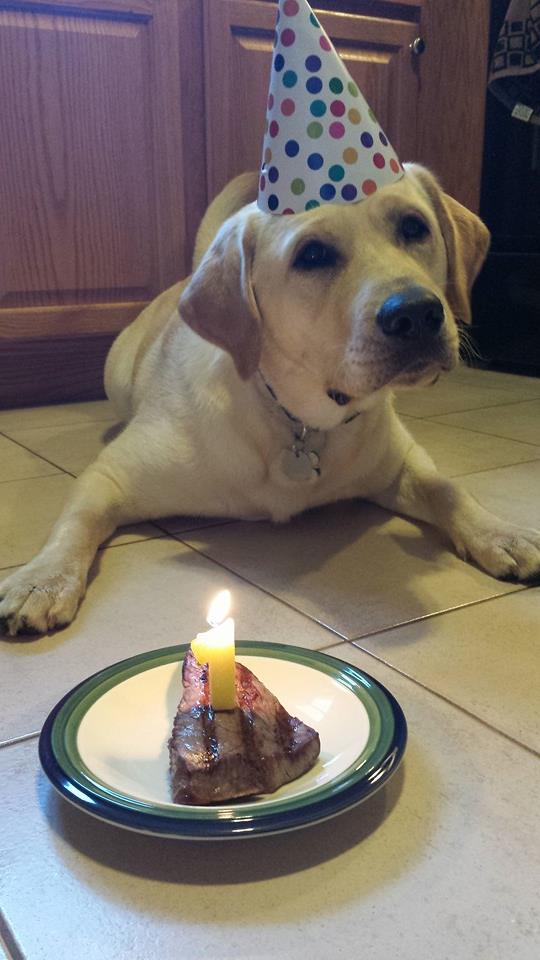 Hank is still waiting for permission. Hope it was soon!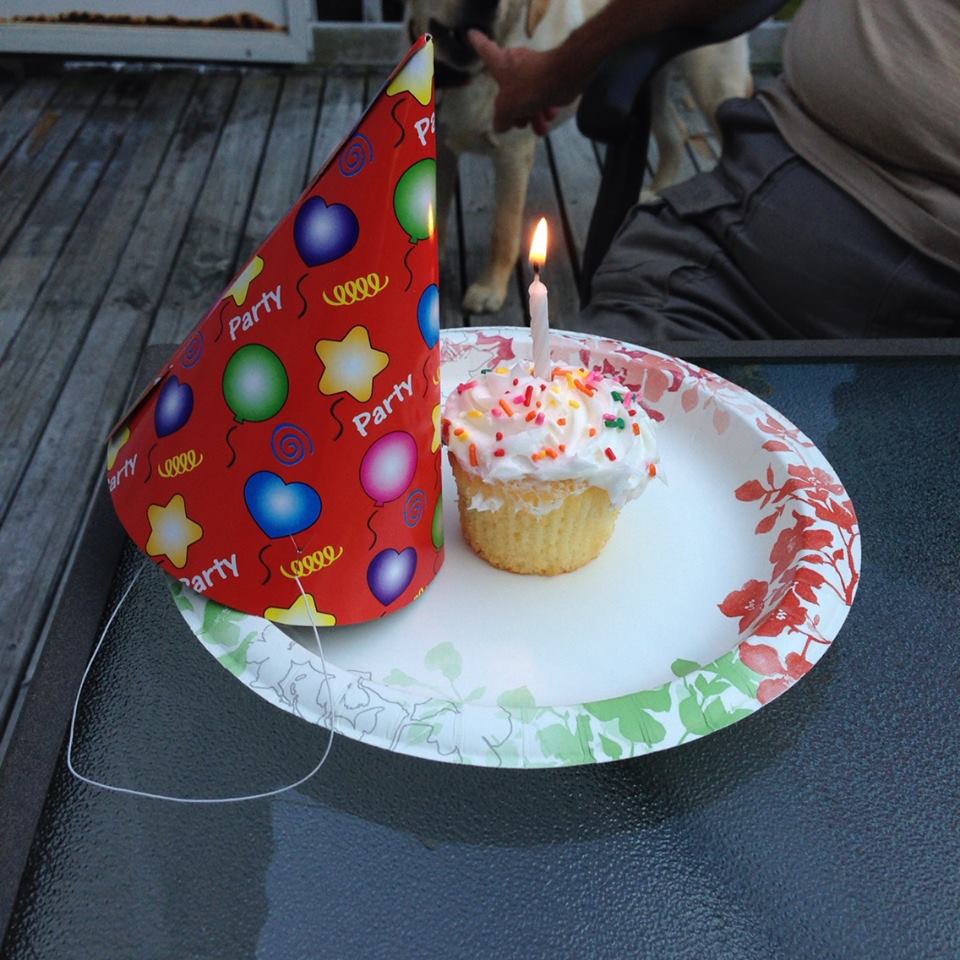 Cupcakes and a Birthday hat were just the beginning for Lily Sunshine!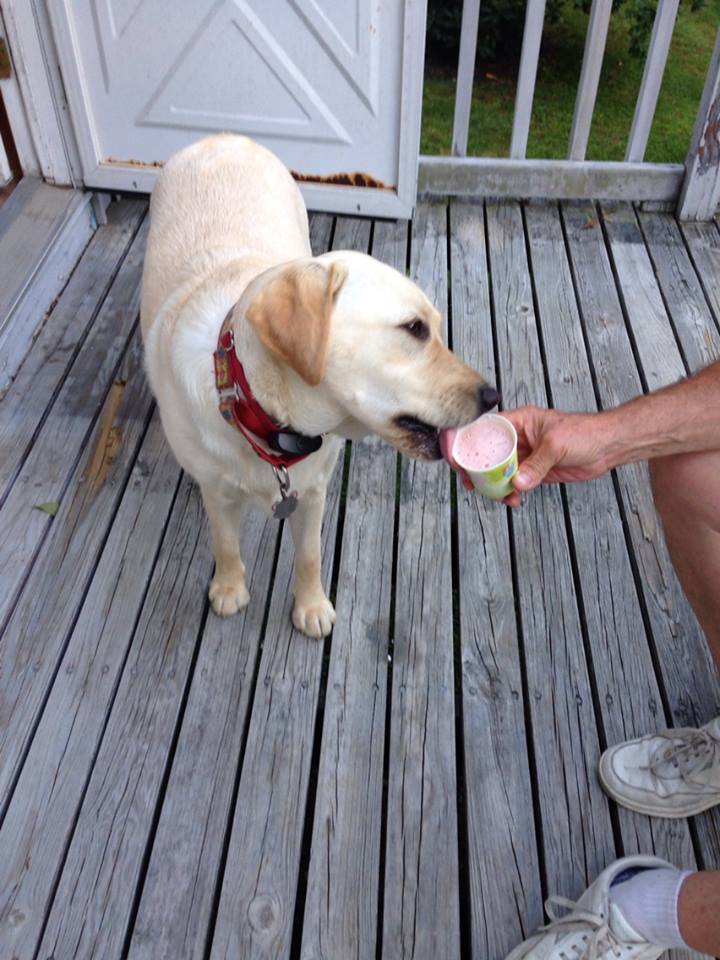 That looks like strawberry ice cream. Yum!
Lily Sunshine had a great First Birthday!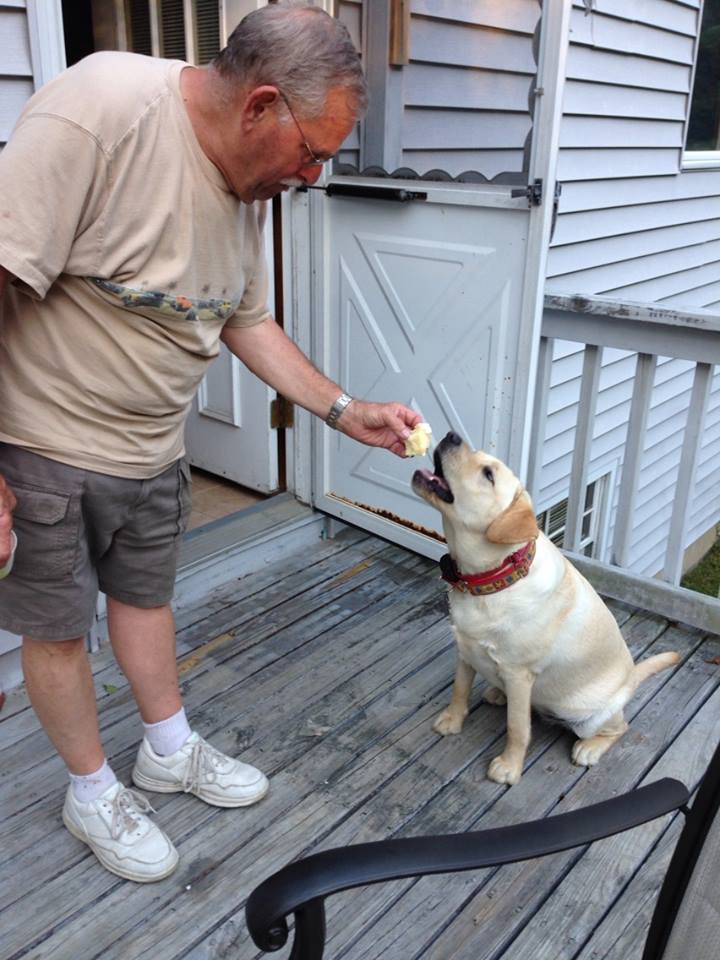 Would you like a little more cake? Sure!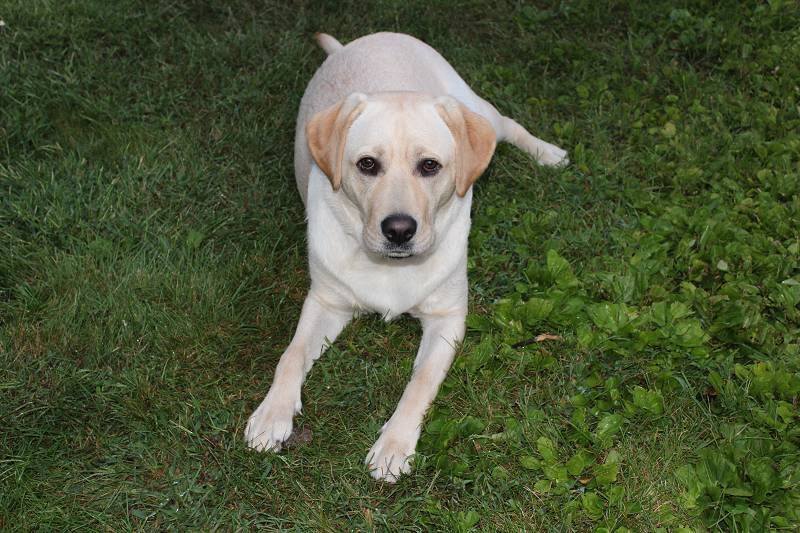 Lily Sunshine is looking all grown up and beautiful!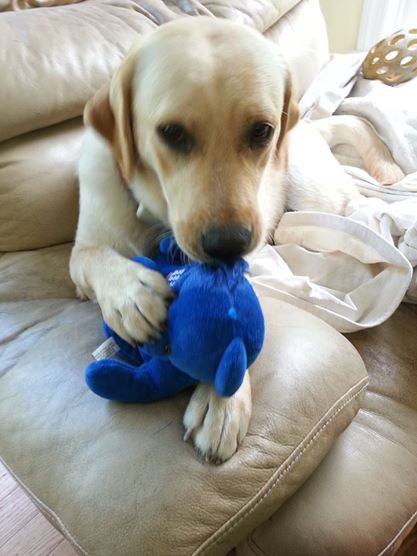 Tina with her Birthday toy which was destroyed very quickly!
 Tina with Margaret, Sally and Kayla. It was a crazy party as usual!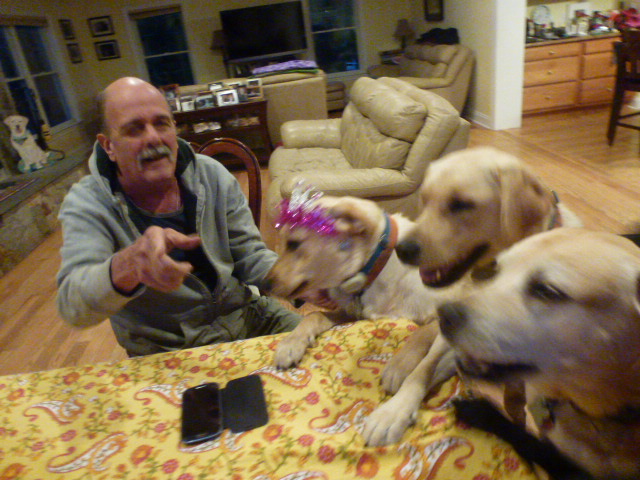 Mike tried to put a birthday crown on Tina, but she just wanted the cupcakes.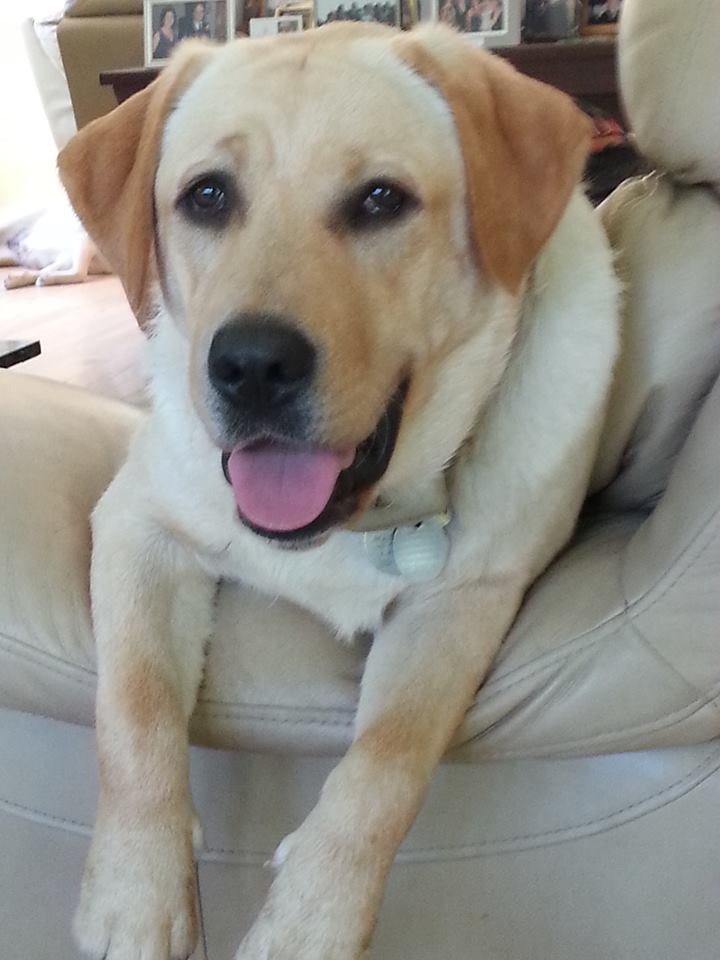 Tina Bit Of Sammy is looking all grown up. She seemed to know it was her birthday!
Happy First Birthday!
{ Comments on this entry are closed }