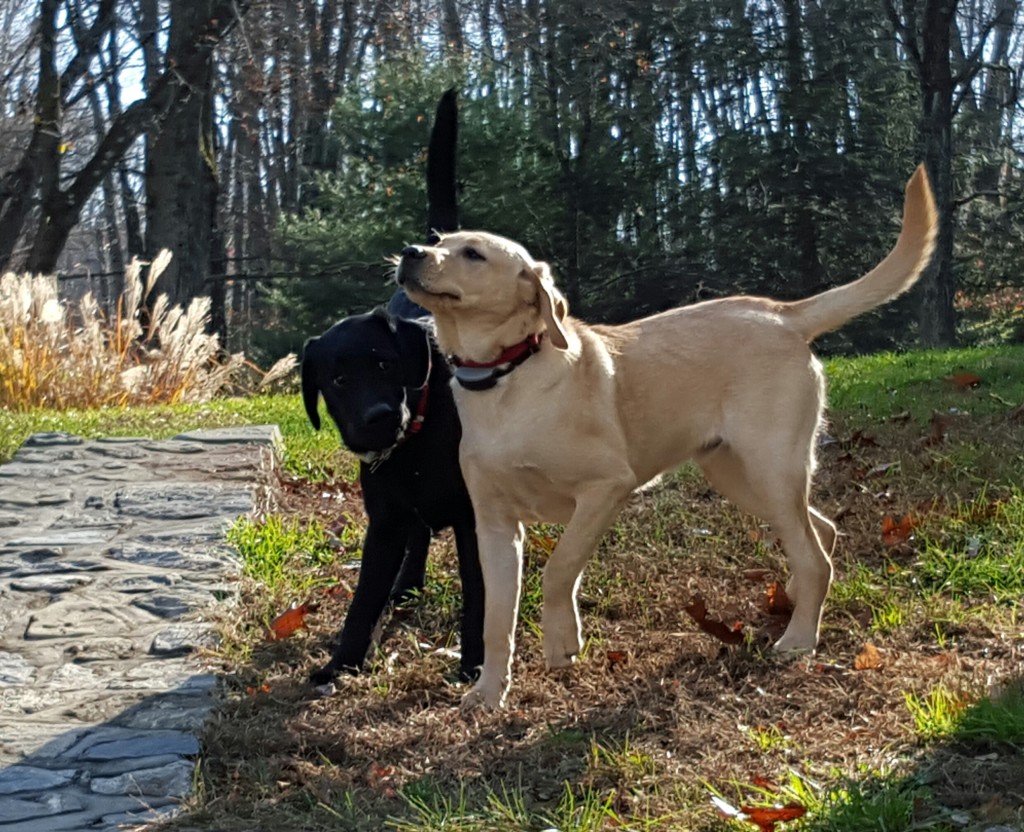 Cooper and Murphy are brothers from two different litters.
They had a great time just running and playing this morning.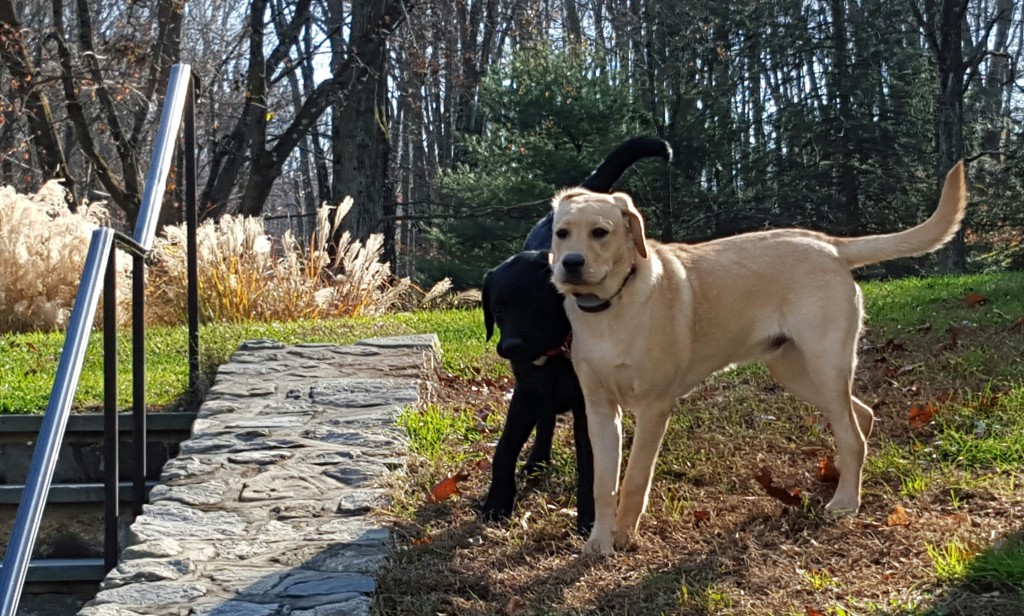 Cooper and Murphy were born May of this year.
They have the same yellow father but different moms.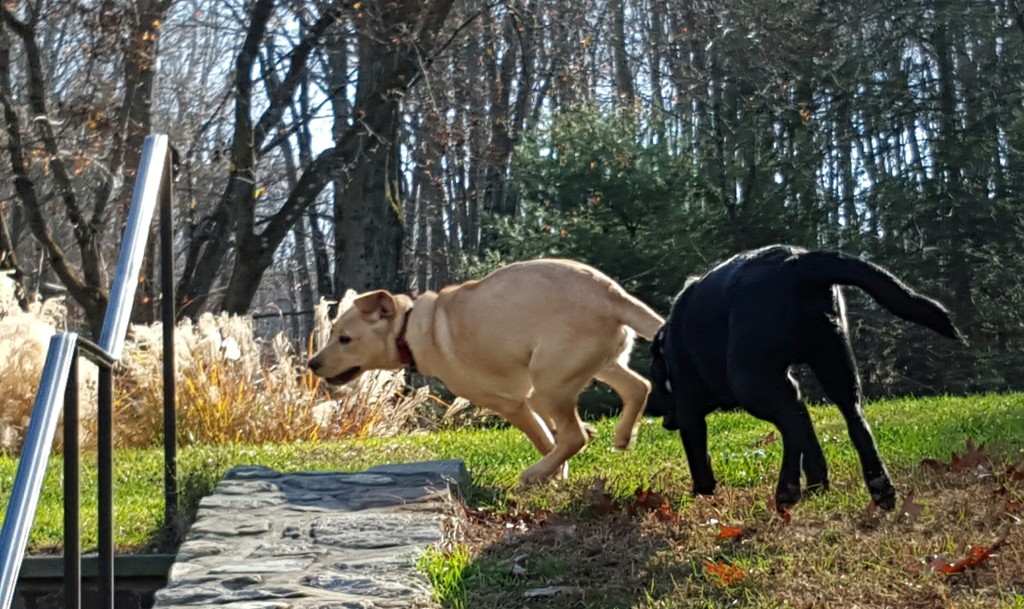 Cooper is giving Murphy a good chase around our yard.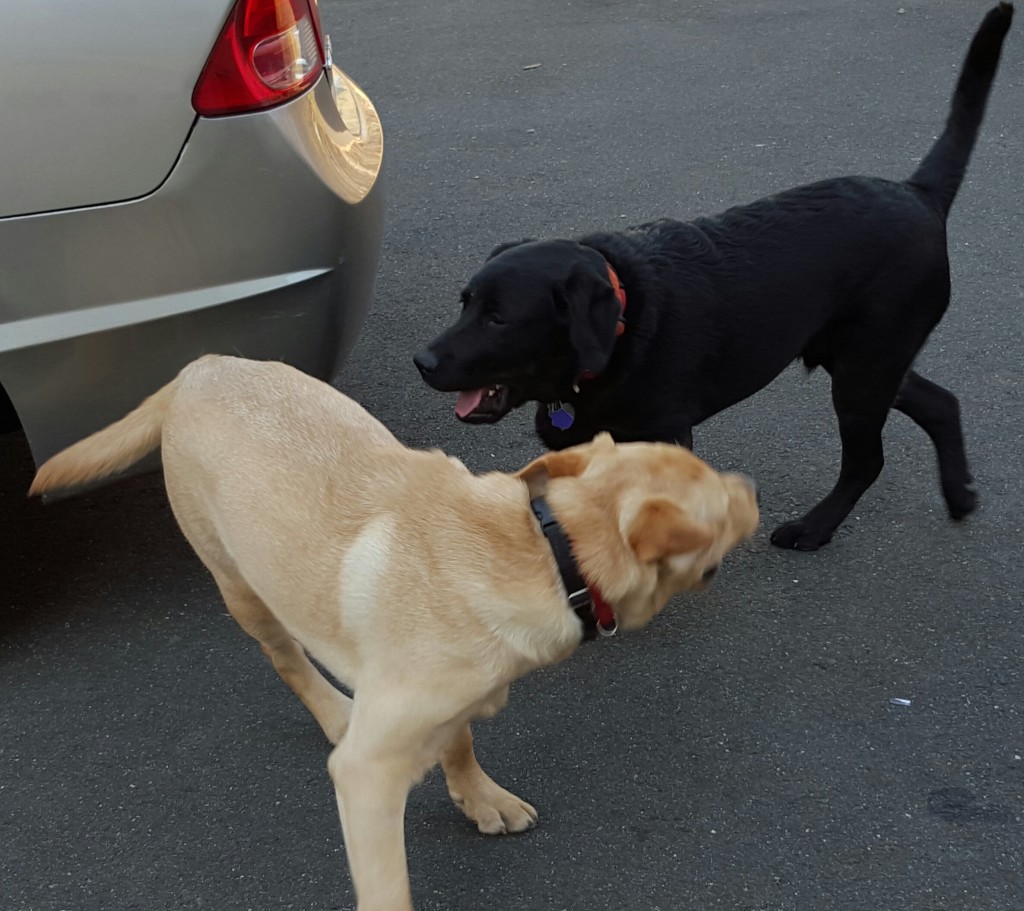 There's pure happiness when these Labrador brothers play together.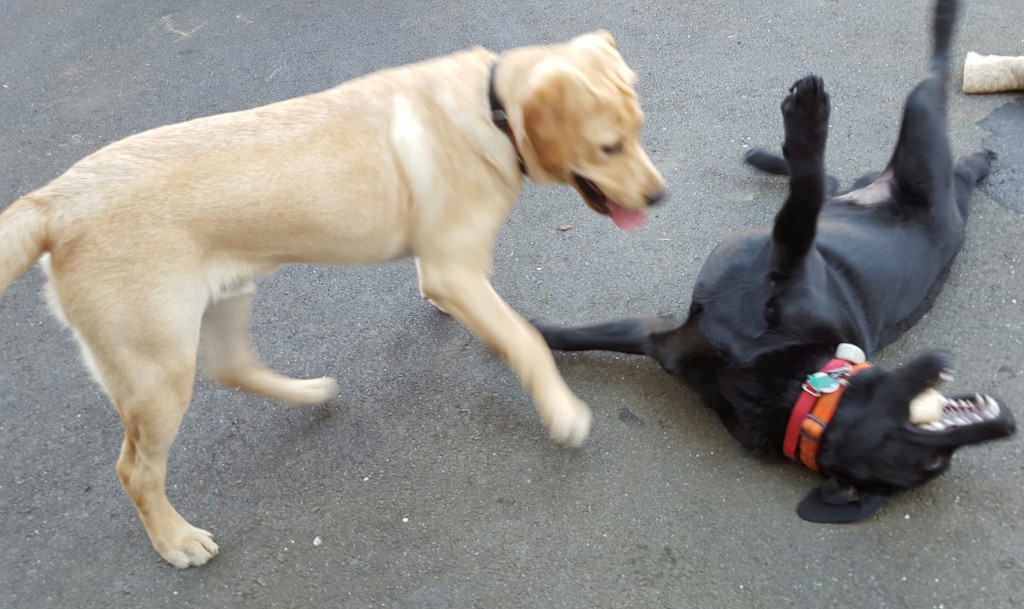 Murphy wants the bone Cooper has in his mouth.
They wrestled all over the driveway with this bone trading places.
 Thanks for coming Murphy! See you soon!
{ Comments on this entry are closed }